Hello and welcome! Europe is a fascinating place and full of adventures. I feel very lucky and blessed to be born there and for me, there is no bigger value than living on a continent that is safe and sound. Therefore I simply had to put together this Europe Bucket List to inspire you to travel this wonderful place even more!
So I put together this Europe Bucket list that celebrates a few highlights that you can experience in Europe! Of course, there is always more to see than it is on this list but nevertheless enjoy it!
Let's Get it Started
To get things easier, I decided to write down the highlights of each country. To sum it up Europe is a paradise for all kinds of wonderful vacations! City trips, beautiful beaches, hiking, stunning coastlines, mountains, etc etc etc. You can basically choose anything without any limitations! Ready to back your bags? Get ready with this Backpacking Europe Packing List and have the time of your life!
Eat Belgian Fries
Belgians actually seem like peaceful people. The only thing they get angry with is when someone deprives the origin of fries. No, it is not France or the Netherlands. The first fries were actually made in Belgium. And that's why you need to try the very original fries in Belgium. They are crispy, tasteful, and perfect with whatever sauce you prefer the most!
Where to have the best fries: Usually you can find little stalls selling fries at every corner in every bigger Belgian city. So it is not too hard for you to have some fries on your trip to Belgium! One place I can recommend the most is the Frites Atelier in Antwerp!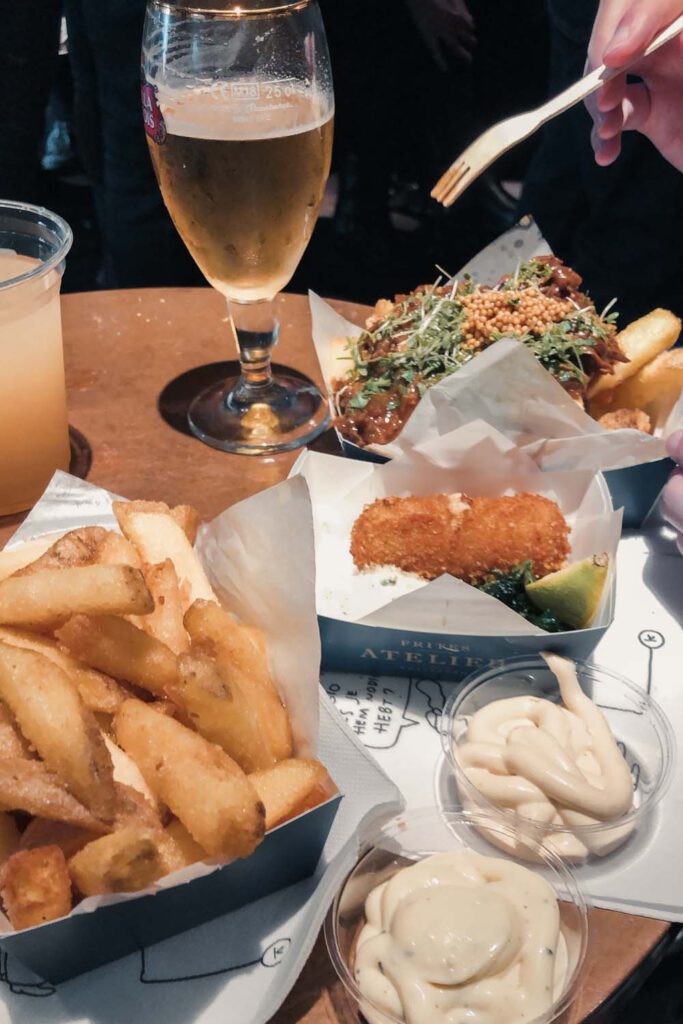 Visit Brussels – The Home of The European Union
I never referred to myself as a German but rather as a European Citizen. Might be cheesy, but this also implies that I am more than an efficient German who is always on time and I kinda like that though. Therefore I was quite excited when I got to the Home of the European Union. Although I didn't visit the European District, I was still overwhelmed by this beautiful city!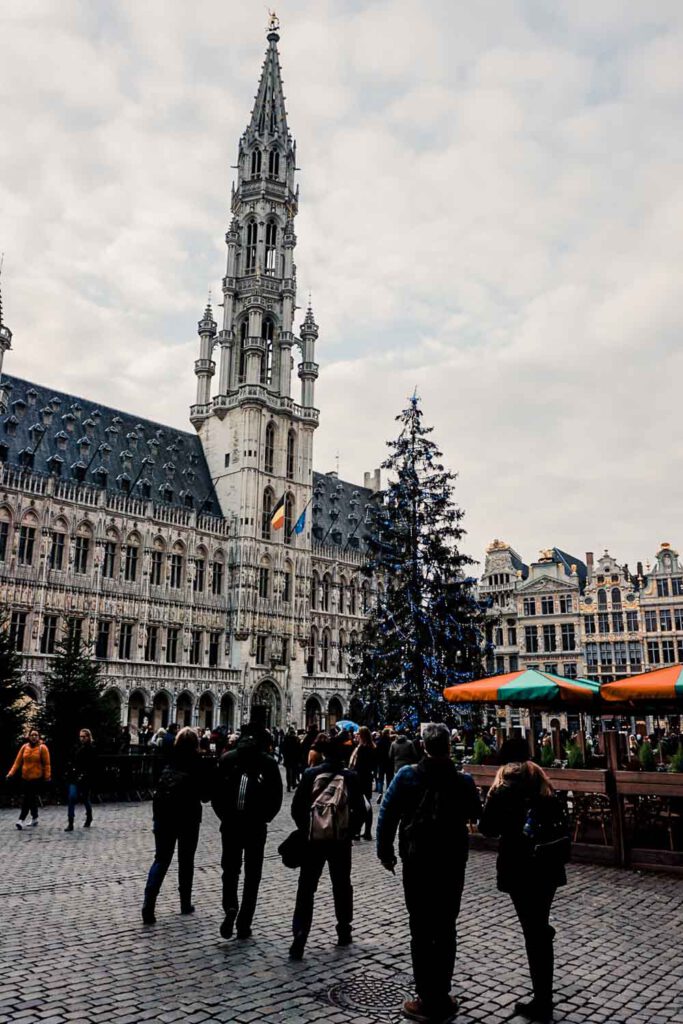 The most prominent sight of Brussels is the Grand Place, one of the prettiest squares in Europe. It is a UNESCO World Heritage site and it really deserves this. On the square you will find the city's town hall and so-called king's hall, containing the Brussels city museum! When you walk only a few meters away from the square you might also stumble upon the Manneken Pis, a very famous fountain of a little boy peeing. To be fair, I thought Manneken Pis was a bit underwhelming, but it is nice to just have seen it. Once you finished walking through this magnificent city, spoil yourself with an authentic Belgian waffle.
Read More About Belgium:
France
Be on Top of The Eiffel Tower
Let's start with something that I actually already did! Paris is something that nobody should miss during their travels in Europe. And one of the many things you have to do there is to go on top of the Eiffel Tower! The best is to go during dawn so that you get the view by day and night. I just got the view by night and it was a little bit sad. So make sure that you book the ticket in advance!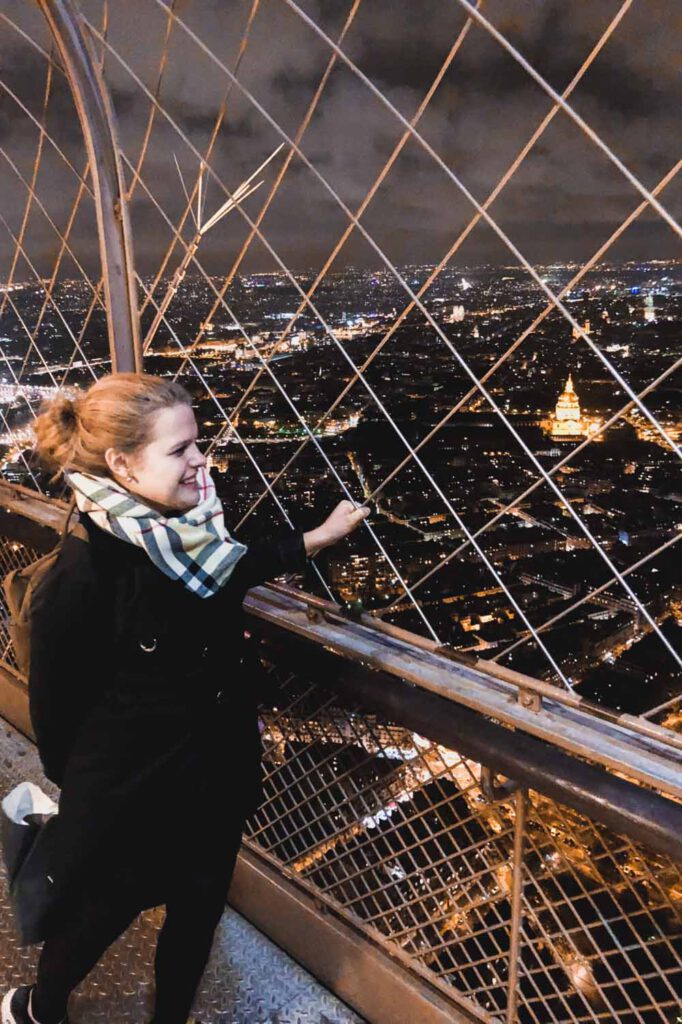 Related: Being on Top of The Eiffel Tower
Enjoy the Lavender Fields in the Provence, France
If I would have to name three things that cross my mind when thinking about France it would undoubtedly be Paris, macarons, and of course the Provence. And what is Provence the most famous for? Right, the gorgeous, magnificent, and incredible lavender fields. For a few weeks when the lavender is blooming the hills surrounding Valensole turn into one purple dream. Standing in one of these fields will totally dazzle you. The view, the scent, and the sunny weather melt into one beautiful experience, you will never forget ever again.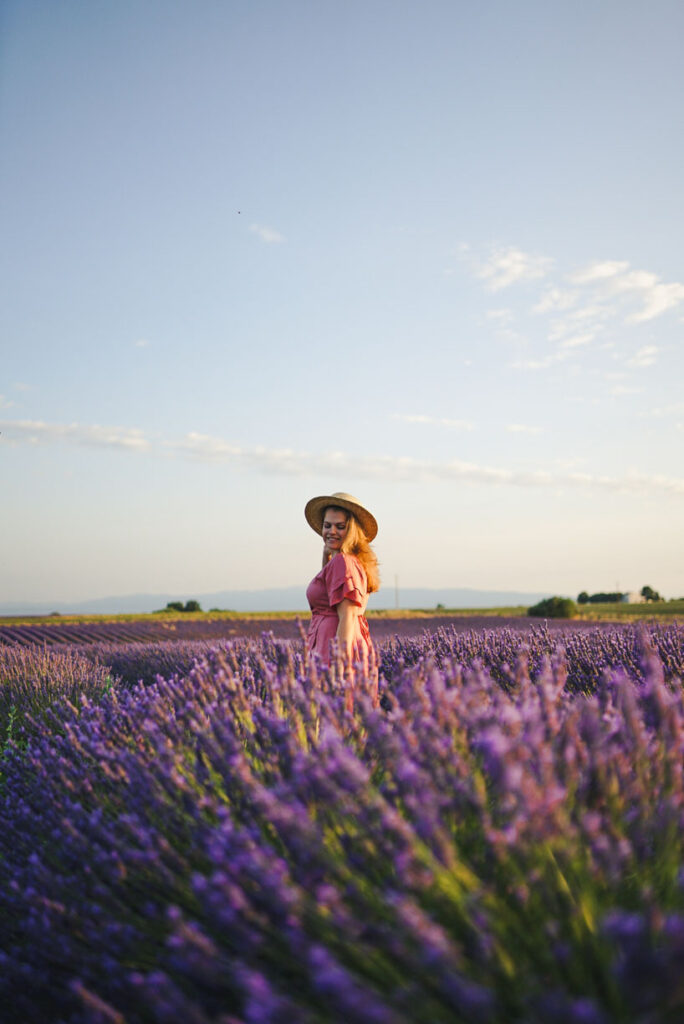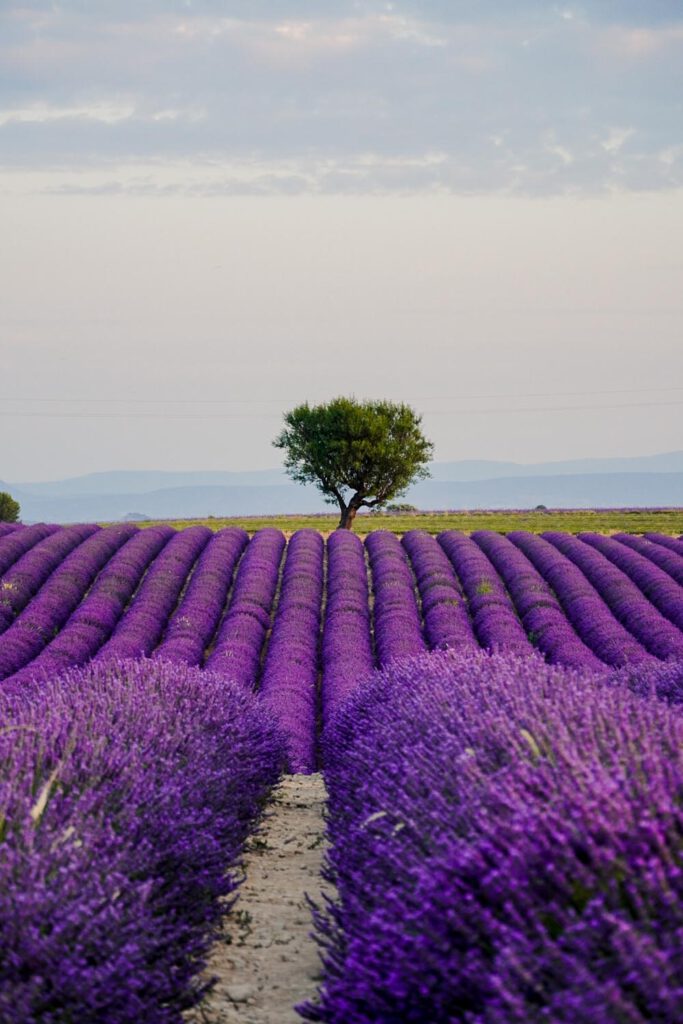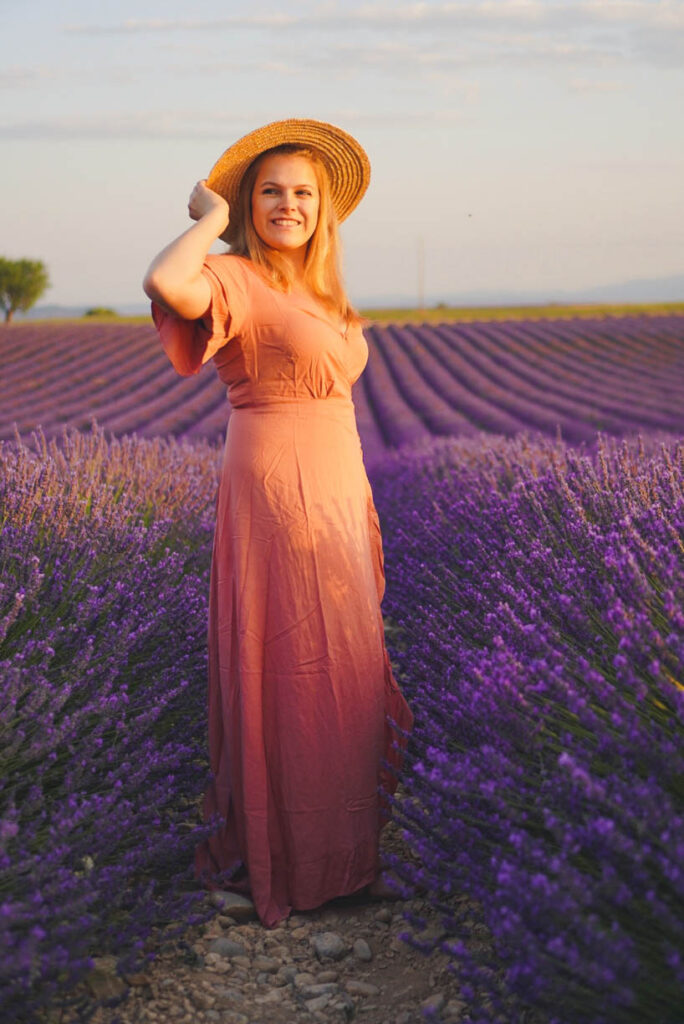 Germany
Have a Döner in Berlin
Do you know what a döner is? Maybe not, but it is something super delicious. A bread stuffed with meat, salad, veggies & sauces. The interesting thing about it is that it is a Turkish dish, invented in Berlin! You can find the most delicious one in that exact city.
Recommended: 2 Days in Berlin – What You Need to See & Do
Visit a German Castle and Fairytale Town!
One thing that my country is famous for is its beautiful, fairytale-like castles and towns. I think at this point I have so many castles to visit on my list that I could drive through Germany for weeks and not be able to see them all! I am just very fascinated by the way they are built, they are just so fairytale-like.
There are a few famous castles in Germany, some are well known such as Schloss Neuschwanstein and some got famous because of the gram, like Burg Eltz. Going there is one of my favorite day trips from Düsseldorf and at this point I went there for almost every season. Call it an obsession, but I just like the scenery so so much. However, if you would like to visit it and plan on taking pictures, make sure to be there for sunrise. The place gets very crowded very fast, so it can be a bit tricky to get nice shots. I know getting up this early is not for everyone but somehow it is always worth it when I do it!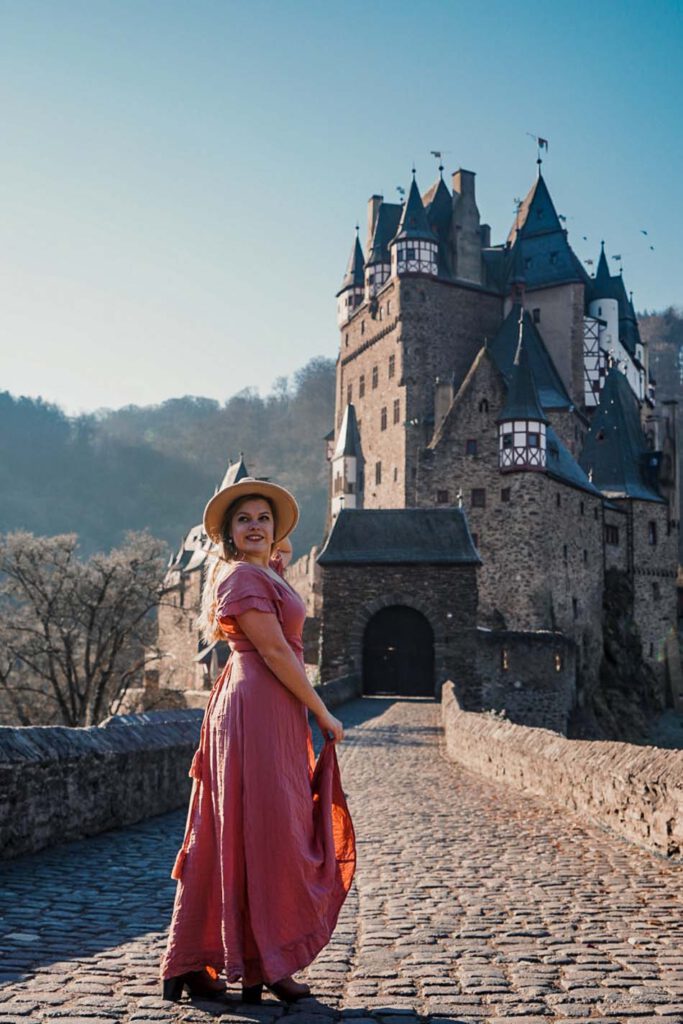 Another castle I love to recommend is the Reichsburg Cochem in (who would have guessed it) Cochem. The cute castle is located on a hill surrounded by vineyards, next to a pretty village that consists mostly of half-timbered houses! It is located in the Mosel valley, a picturesque area with warm summers and delicious vine. When you are there you should opt for some traditional German food and Federweißer, a wine product famous for that area. You can have a wonderful cosy time there, with a lot of hiking, eating and experiencing the slow side of German life.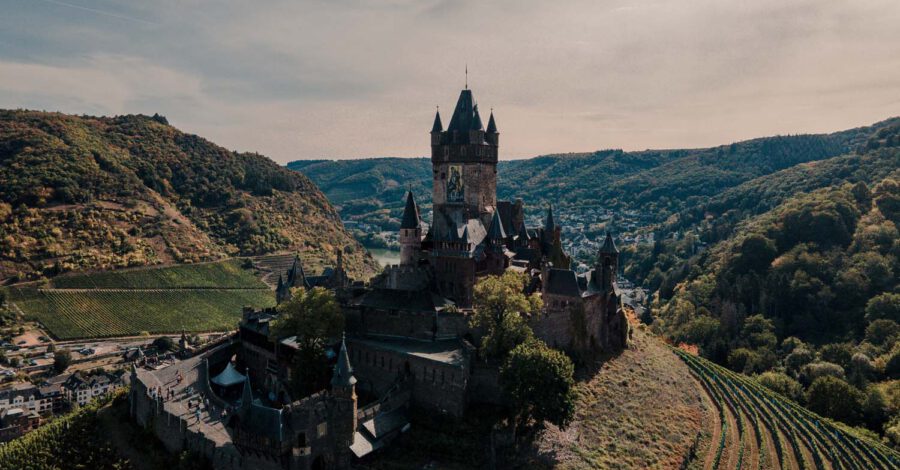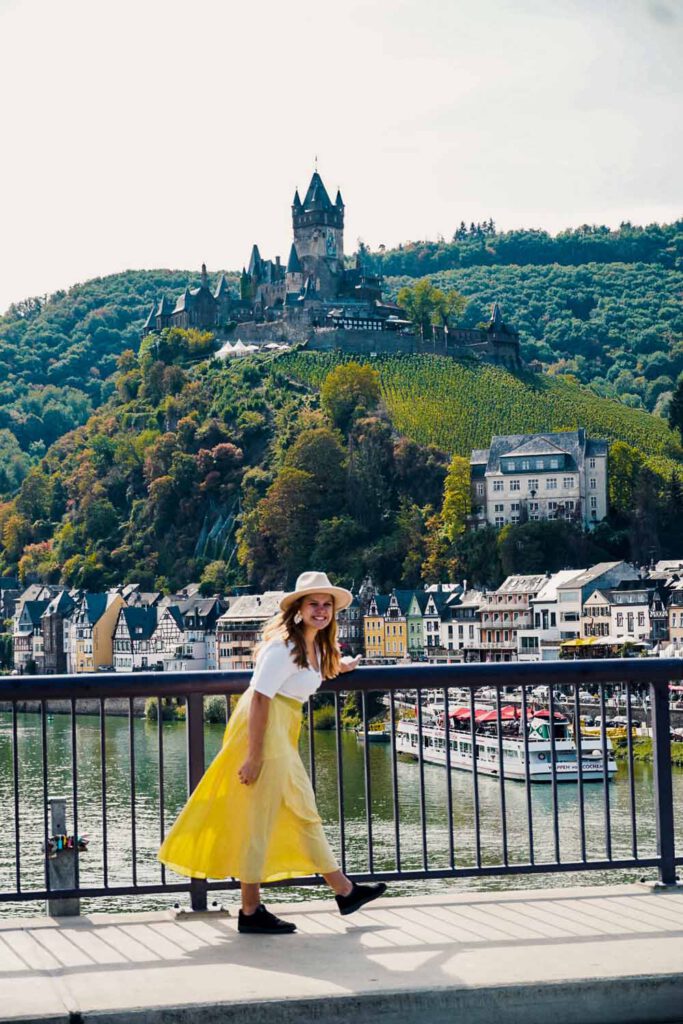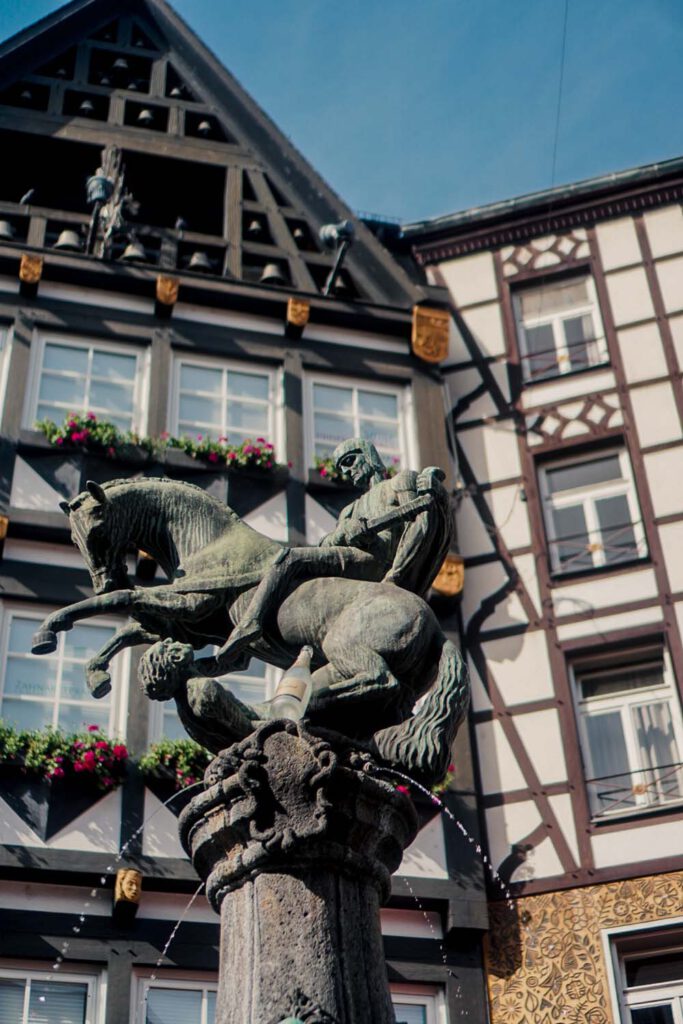 See The Oktoberfest
A tradition, that I, a German would never attend. (In some regions of Germany we aren't into Bavaria.) But nevertheless, I thought that it should make it onto this list. The Oktoberfest is a huge party in Munich, where people wear funny clothes, drink liters of beer & eat at least 15 pretzels. And when they talk, it sounds very funny.
Explore to Christmas Markets of Germany
Once we get closer to Christmas, Christmas Markets pop up in every city and every town in Germany! It is a truly magical event that will never be dull for me. The whole atmosphere of German Christmas markets is just dazzling and it has a sweet and warming feeling to it. It is cold outside but the mulled wine or hot cocoa warms you from the inside. Calories don't count in the cold, so you can snack away on some German sausage, spätzle, or reibekuchen. Once you get a little dizzy, you can also go for a sweet dessert, like a waffle, caramelized almonds, and chocolate-coated fruits. Admire all the lights and decorations, the stalls selling the mentioned food, drinks, and also little things such as homemade candles, socks, toys, and decorations. There might be a giant Christmas tree with the biggest ornaments you can imagine. For sure there is nothing more magical that will get you into the festive mood faster than a good German Christmas Market!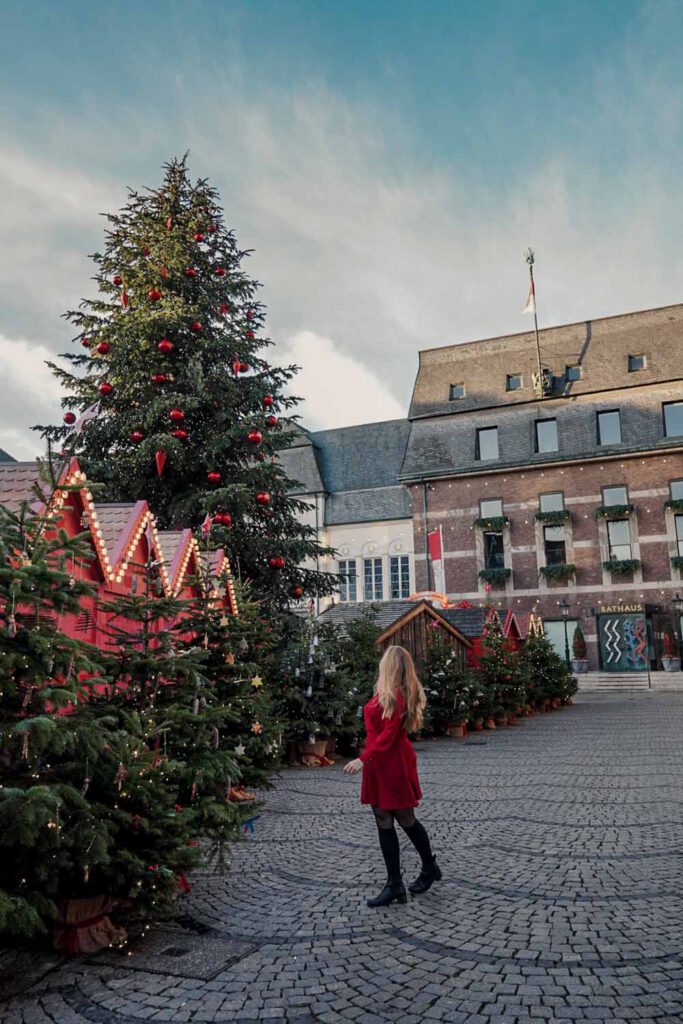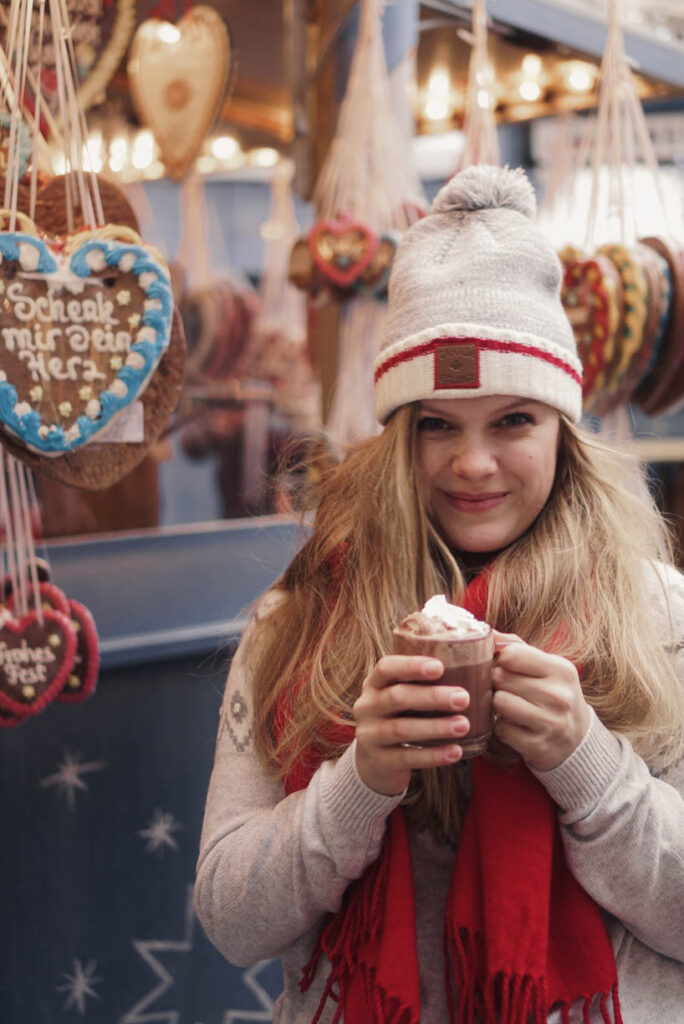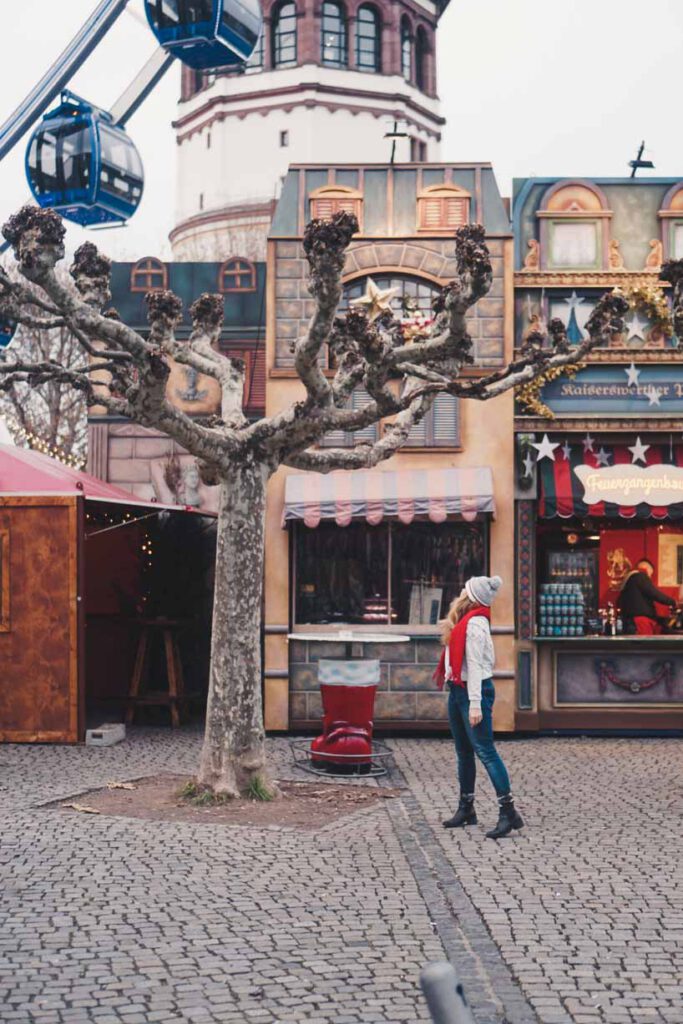 If you want to read more about Christmas Markets, check out my post about all the Christmas Markets in Düsseldorf or if you want to learn more about German cuisine, have a look at the 10 German dishes and the 10 vegetarian German dishes you shouldn't miss!
Greece
Do Island Hopping in Greece
Summer in Greece is something you will never ever forget. I only had two weeks in during springtime and it was one of the best things ever. I started with a week in Athens, would have loved to visit Meteora (it was planned but the train wasn't working) and then went to Santorini for a week, where I indulged in the sun, feta cheese, and the beauty of white-painted houses with blue roofs. It is pure heaven. Santorini has black, red, and white sanded beaches, making it super unique and chic. Oía must be one of the most incredibly picturesque places I can think of.
Santorini is the only Greek island I have been to so far but I would so love to go back and explore more. Island hopping in Greece might be one of the top things on my Bucket List of Europe. Mykonos, Kreta, Milos, I can't wait to go to all these places once corona is over and done. What makes it so luring for me to go there is that it is so incredibly pretty. All these contrasts between white and blue, the warmth of the sun, the great food and the pure carelessness are just too sweet to miss out on it!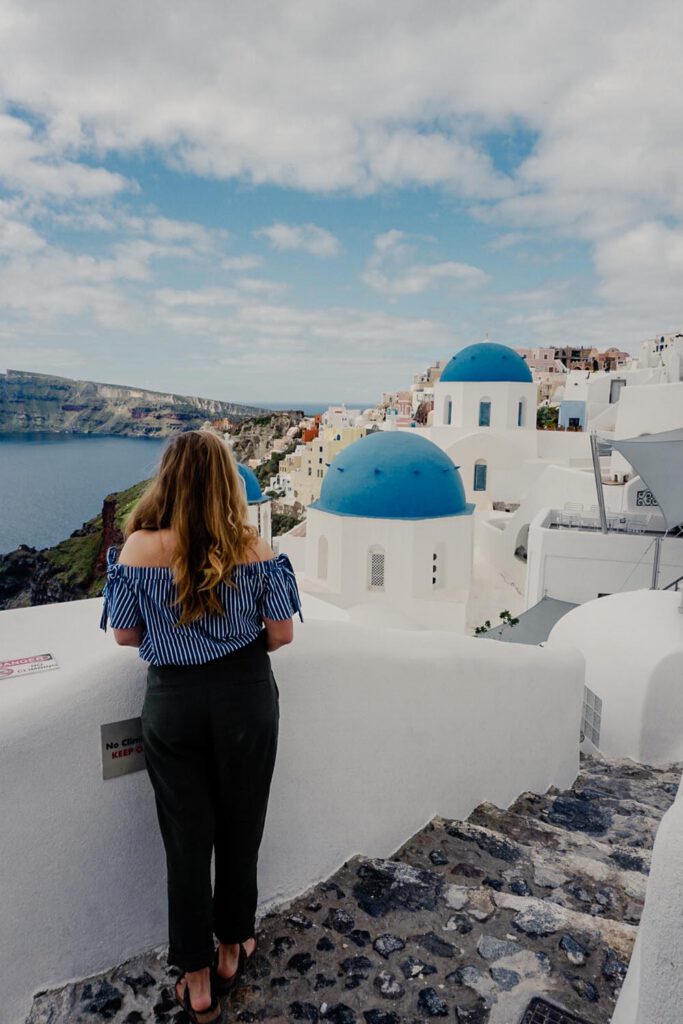 Recommended: Top European Destinations By Fake Swedish Accent
See the Acropolis
Athens, the birthplace of democracy is a city that belongs on every Europe itinerary! Its highlight is the Acropolis, a mountain that is crowned by the Parthenon, a huge temple, dedicated to Athena, goddess of wisdom. Seeing it will give you some European vibes!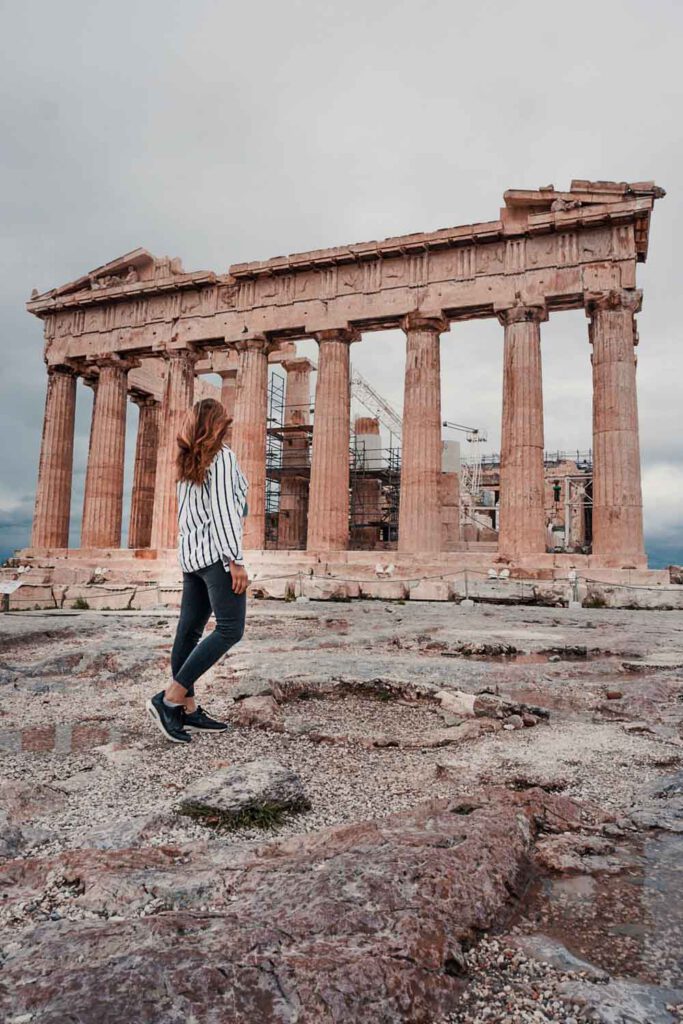 Hungary
Recently, I went out to discover the highlights of Budapest for the first time ever! And not only did I come home with a head full of sweet travel memories and a new batch of pictures I am utterly in love with, but also with some highlights for this Europe Bucket List! I think you should definitely not miss some of these highlights when you are in Hungary or in Europe in general!
Visit Fisherman's Bastion & Buda Castle District
Budapest is actually filled to the brim with awesome sights but the most iconic one is the Hungarian Parliament, as it is absolutely stunning and huge! During my stay in Budapest, I got to see it from all different sorts of perspectives but the one I liked best was from Fisherman's Bastion. Therefore if you really want to absorb Budapest's vibe and energy the best, make sure to get to Fisherman's Bastion as early in the morning as you can, as when the clock strikes 11 am, it gets super crowded. There you can enjoy all the amazing views!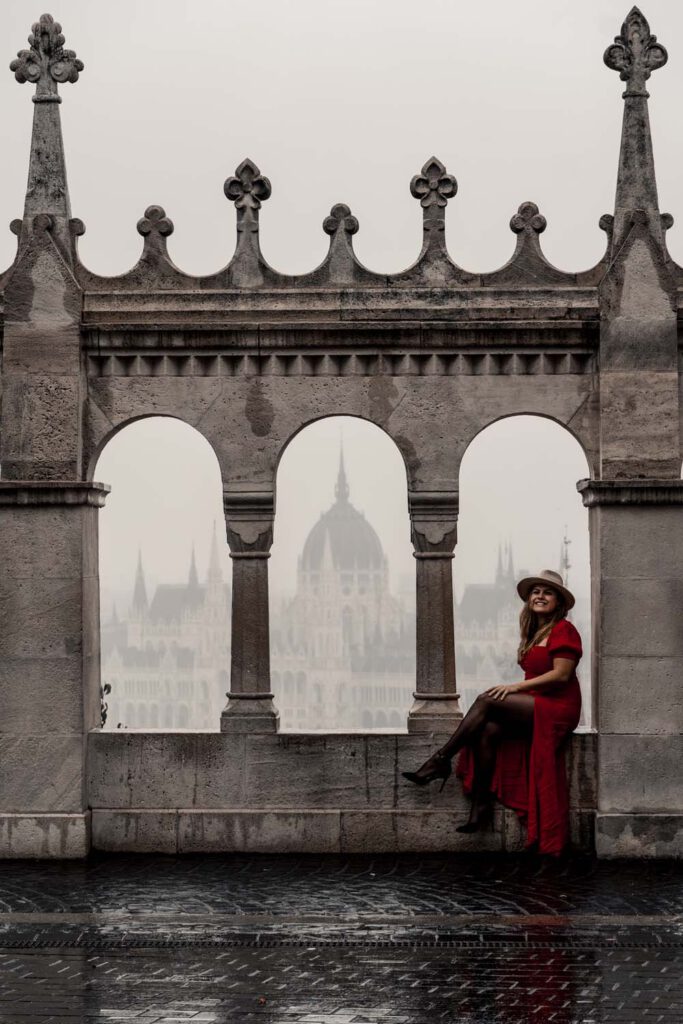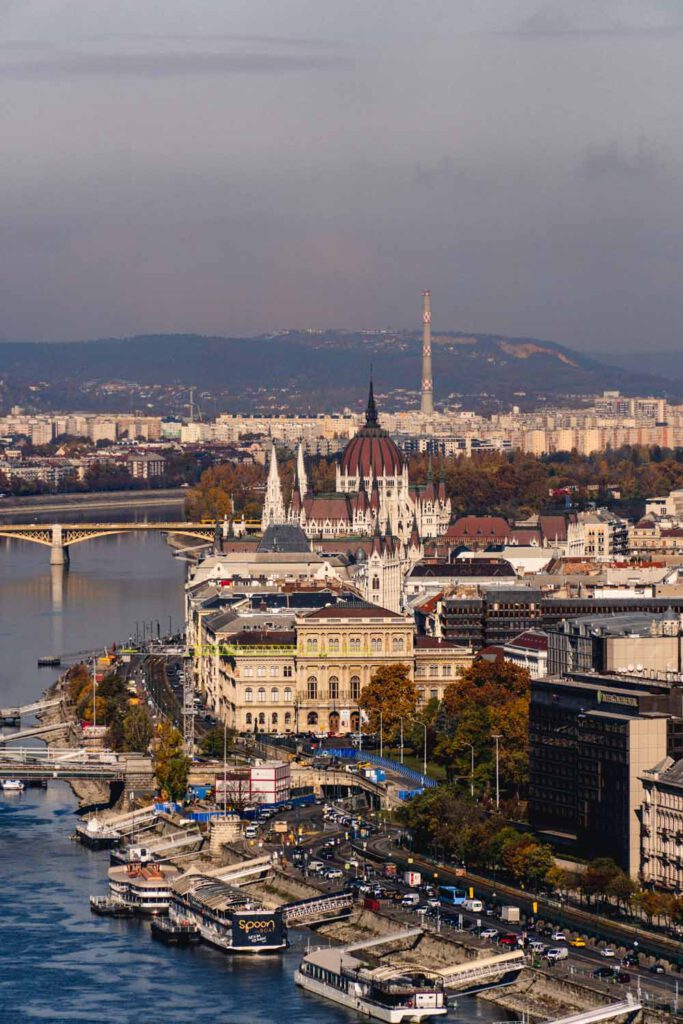 After Fisherman's Bastion, don't forget to also head out to see the Buda Castle District for more breathtaking views of the Parliament and one of the most magnificent castles I have yet discovered!
Italy
See the St. Peter's Basilica
Whether you are into religion or not, there is something about religious sights and buildings. The St. Peter's Basilica might be one of the most impressive I have seen up to this date. Of course, visiting it has to be on every Europe Bucket List!
Have a look on the most instagram worthy places of Rome!
See The Amalfi Coast and Visit Positano
To be honest, Italy is full of beautiful places and it would take a long time to travel to all of them. But my biggest Bucketlist destination in Italy must be the Amalfi Coast and Positano! The scenery is so wonderful and I cannot wait to go there someday! Just imagine: you wake up to breakfast underneath lemons trees, explore small Italian towns or sit underneath a blue and white striped parasol for hours. It is warm and life is good. Have pizza and pasta with the most gorgeous views. You wear a dress with lemons printed on it and drive around on a Vespa or in a Fiat 500. On your head is a summer hat and you are getting tan lines.
Have a Pizza in Naples
Did you know where your Pizza comes from? Not where you bought it or where the ingredients are from but where pizza itself was from? It is from Naples. And the art of baking a pizza was even declared as a UNESCO World Heritage. Worth a visit right?
What you also didn't know is that you have been eating pizza wrong all the time. Actually, you have to fold it, so that you have all four sides in one bite. This way you taste all the ingredients at the very same moment and don't spill the tomato sauce!
Throw A Coin in The Trevi Fountain
The Trevi fountain is one of Rome's most famous monuments and the legend says that if you throw a coin into the fountain, you are sure to return to Rome. It is very important that you do it right, as only the correct technique will secure your next visit in Rome. You stand with the back to the fountain & use your right hand to throw the coin over your left shoulder. Got it?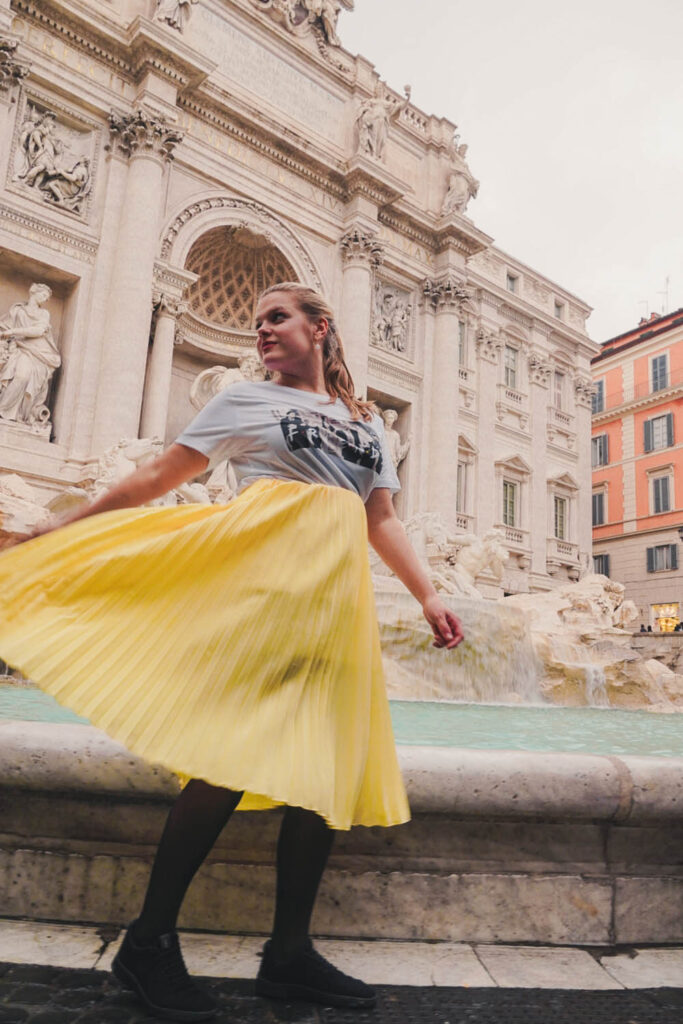 Portugal
Have Some Pastel De Nata
It might not be their national dish but whenever you are in Portugal, you can see the small delicious custard tarts everywhere. On every corner, you will find bakeries selling them. Pair them with a latte macchiato and welcome to Portugal!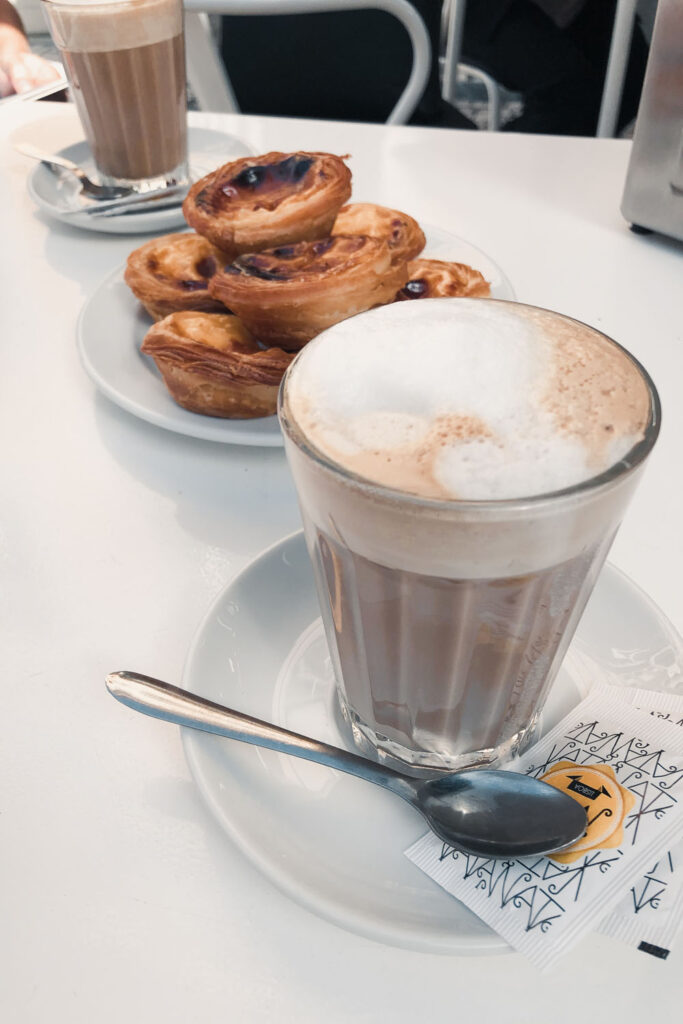 Have Some Port Wine
When you made it to Porto, make sure to have a glass of their famous Port Wine. For those who don't know it, Port Wine is a sweet wine that comes in a wide range of variations. To learn more about the different Port Wines, I recommend you to go to one of the many companies selling Port wine on the Ribeira de Gaia in Porto. Just to give you a quick overview: white Port Wine is served as an aperitif, a ruby port is served as a sweet wine for dessert time and tawny port is served as a digestif. Why do I think you need to try it? Because it is a good that is so iconic and significant for that region. Just like champagne, Port Wine is only Port Wine when the grapes used to produce it come from the Duoro valley.
Enjoy the Azulejos
Porto is also famous for its breathtaking blue tiles-covered churches. The so-called Azulejos are hand-painted and come in incredible pictures. In Porto, you can find various artworks like these, not only in churches but also in its main station!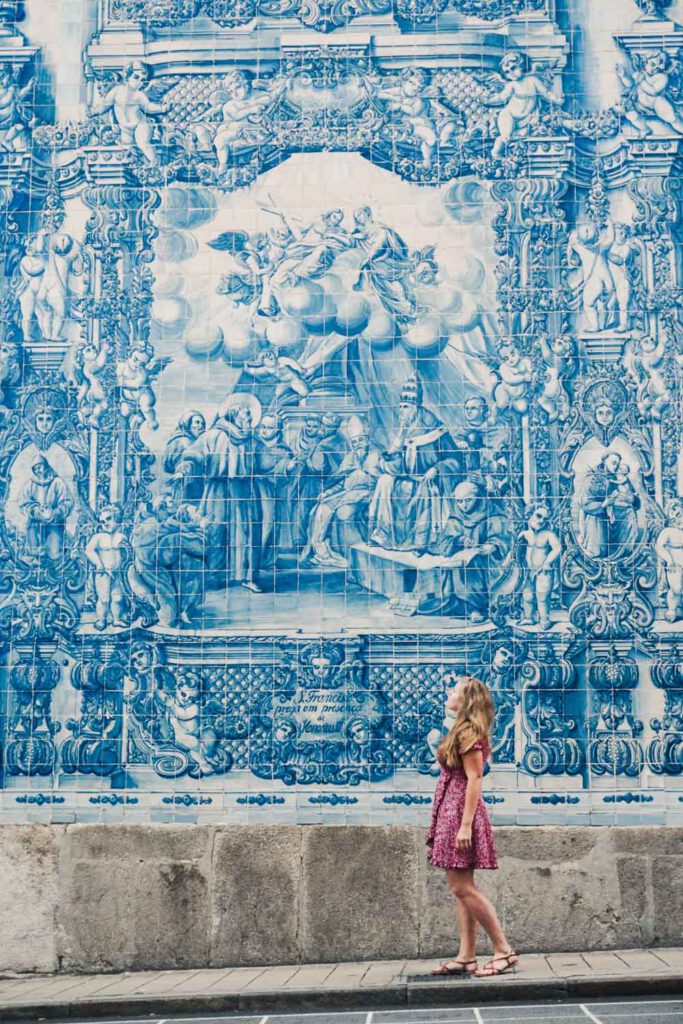 For Further Reading
Scandinavia
Ok this is actually not a country of its own, but I put it into one section to keep it shorter! This section will grow over time, as I plan to travel to Scandinavia more often so remember to check on this later again!
Biking in Copenhagen & Learn More About Danish Design
I am a huge fan of Denmark! They are the founders of hygge, are winning with their bicycles, and are the home to some amazing designers. If you get to visit Copenhagen, make sure to ride a bike there (as if you have a chance not to, honestly) and visit the Copenhagen Design Museum (in case you don't have any knowledge about it so far!). In any case, check out the Illums Bolighus and do some designer shopping!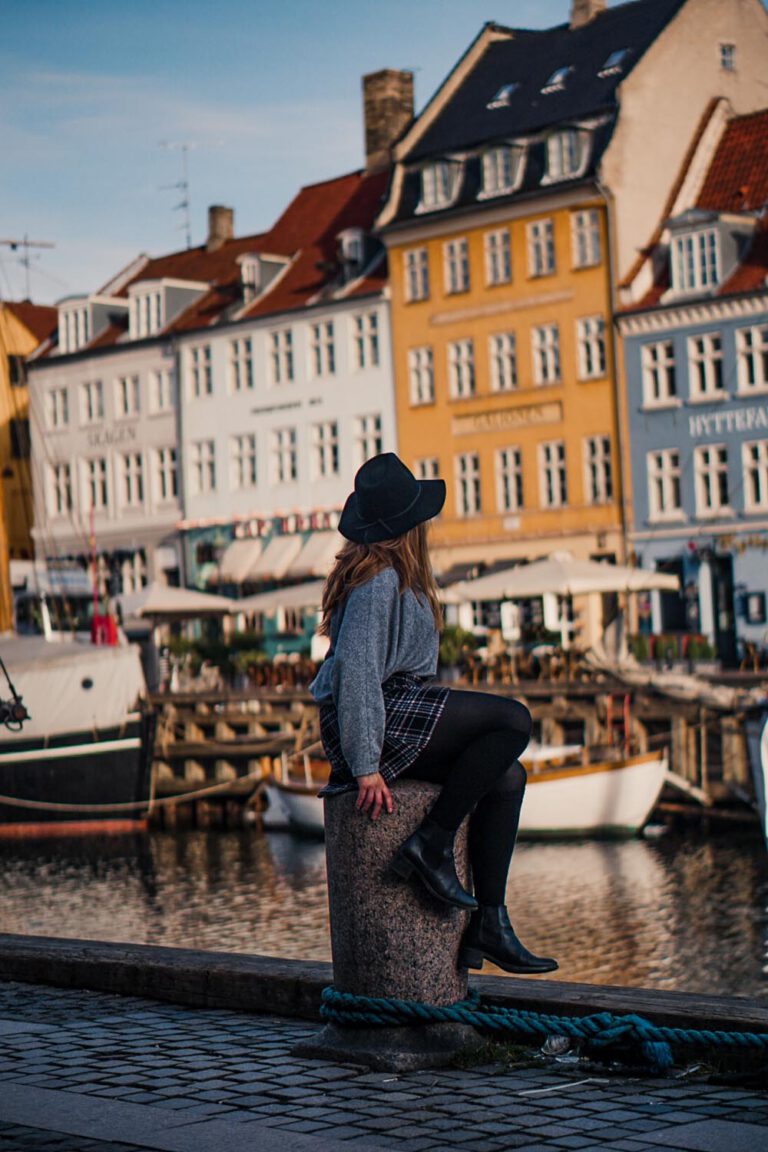 For further Reading on Denmark
Hike a Scandinavian Forrest
The Scandinavian countries are famous for their beautiful forests and I still can't forget them! The pure beauty of the wilderness is something so touching, it will leave a lasting impression on you!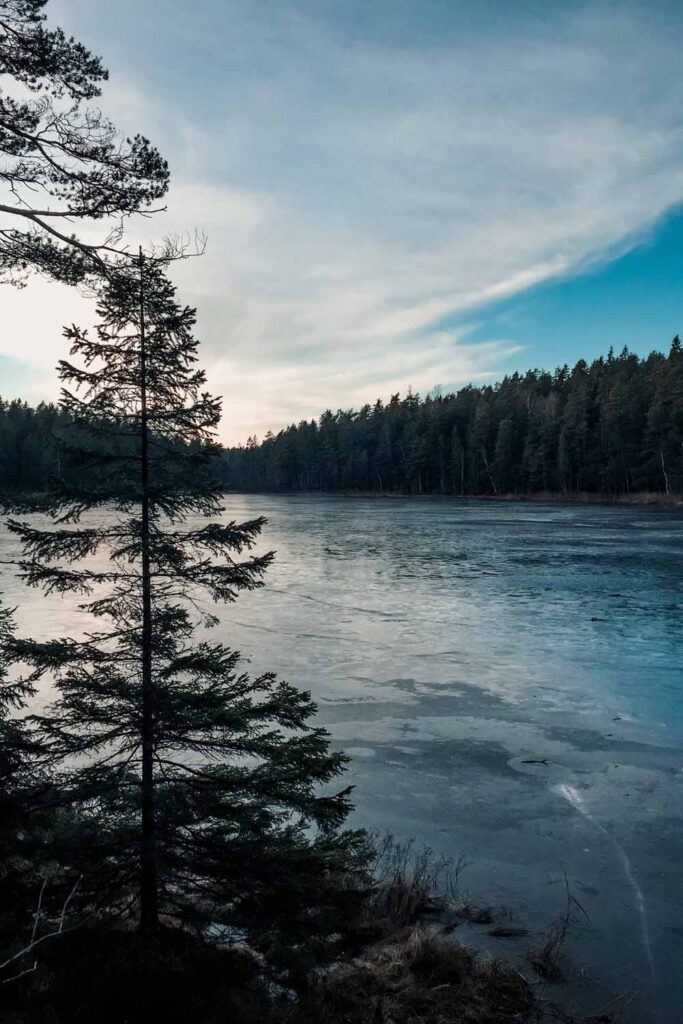 Spain
Admire The Beauty of Sagrada Familia & Parc Guell
Gaudí was undoubtedly one of Europe's most important architects and in Barcelona, you can see two of his most amazing creations! You should definitely check them out when visiting Europe!
Have a Tapas Tour
I love love love good food! And my favorite type to have it is in small dishes, so I can try loads of different flavors. Therefore it is almost clear that I love to eat Tapas! The traditional Spanish cuisine consists of many small plates with different dishes on there. Like tortilla, dateles, gambas, aceitunas, boquerones, calamares, patatas bravas, pimientos de padron and so on and on! If you didn't know these words, please don't google them. Try them first!
UK
Go on an Epic Roadtrip in Wales
One of the best road trips in Europe in my opinion is one that takes place in Wales. This country is incredibly underrated but will offer some of the most incredible landscapes that I have ever witnessed. It doesn't matter if you visit the Pembrokeshire National park in the South, the beautiful mountains up north or Ynys Llandwyn, the most breathtaking place ever. I promise you, you will be baffled away by this wonderful country.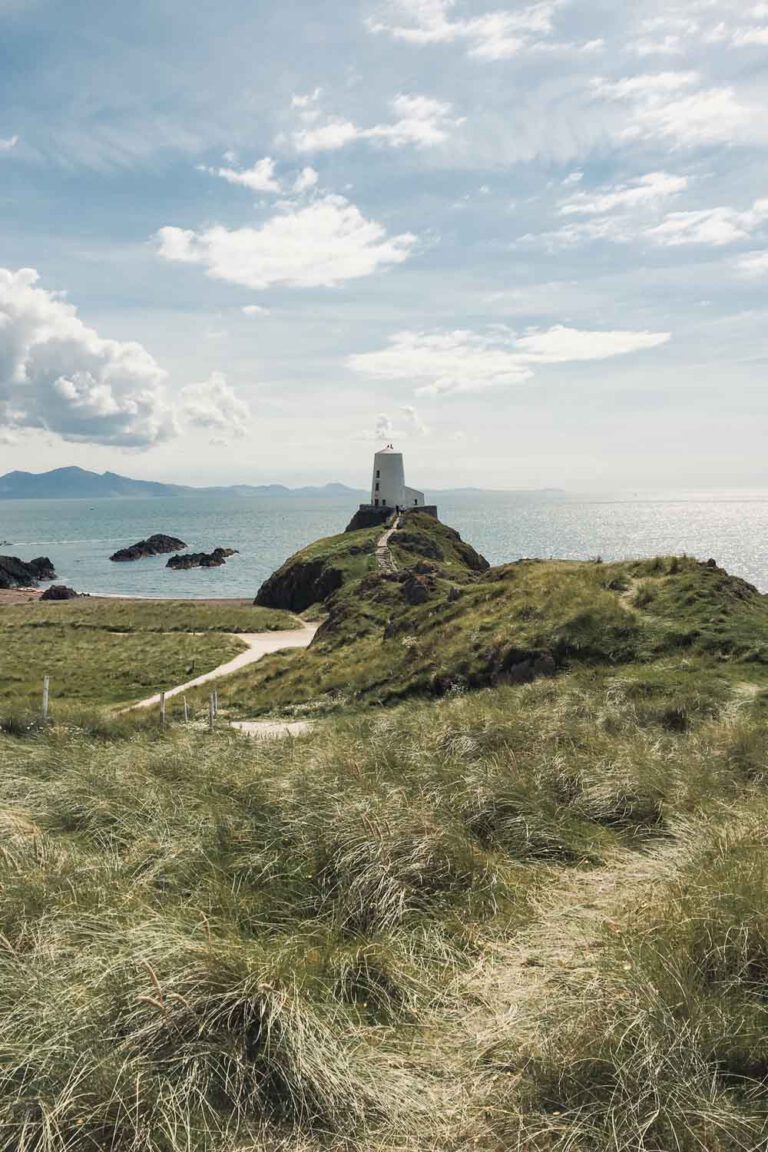 Visit a Real Irish Pub!
There are Irish Pubs all over the world but make sure to visit an authentic one! In Dublin, Irelands' capital, you can find the photogenic temple bar, which is just the perfect place to enjoy one Guiness.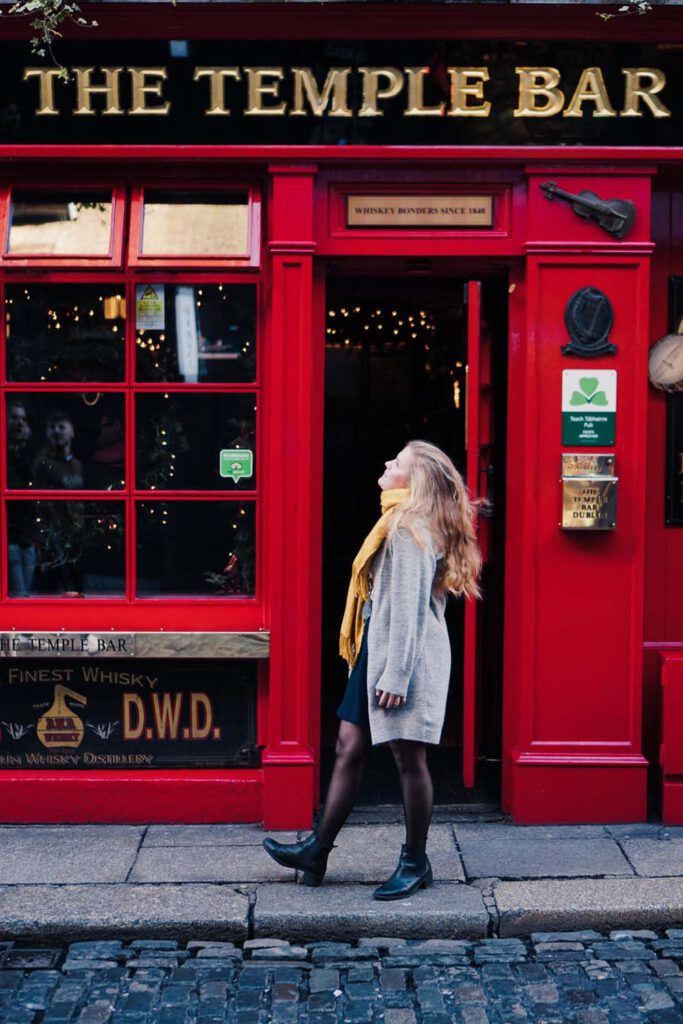 Explore the Scottish Highlands
The Scottish Highlands is truly beyond words. Used as a location for many movies and shows it surreal landscapes will leave you breathless. We did a day trip to the highlands and it was absolutely magnificent!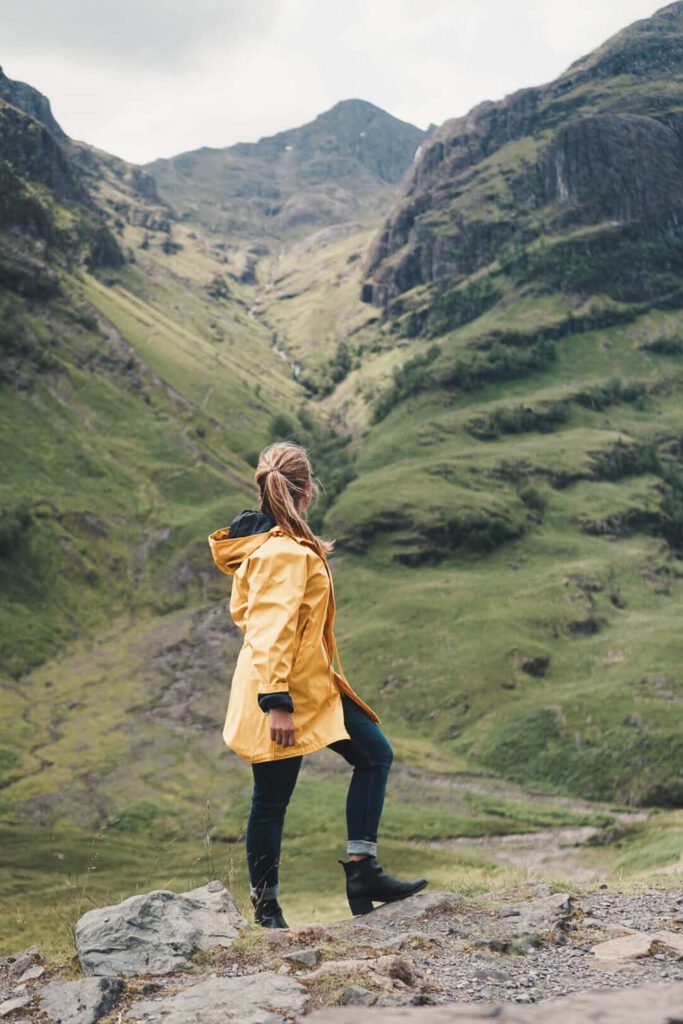 This list is by far not complete! Europe is filled with adventures and wonderful things to experience. What is your favorite adventure to have in Europe? Let me know!
Liked This Post? Pin it For Later!