Seriously, there is no place like Rome! There is so much to explore and experience in Rome. Of course, there are the basics. Pizza, Pasta & Trevi fountain. You can't leave Rome without having a visit there first. But what to do in Rome when you ticked all these boxes already? When you had the Gelato, the Pizza, and Pasta what is there more to dolce vita in Rome? How do you explore Rome off the beaten path?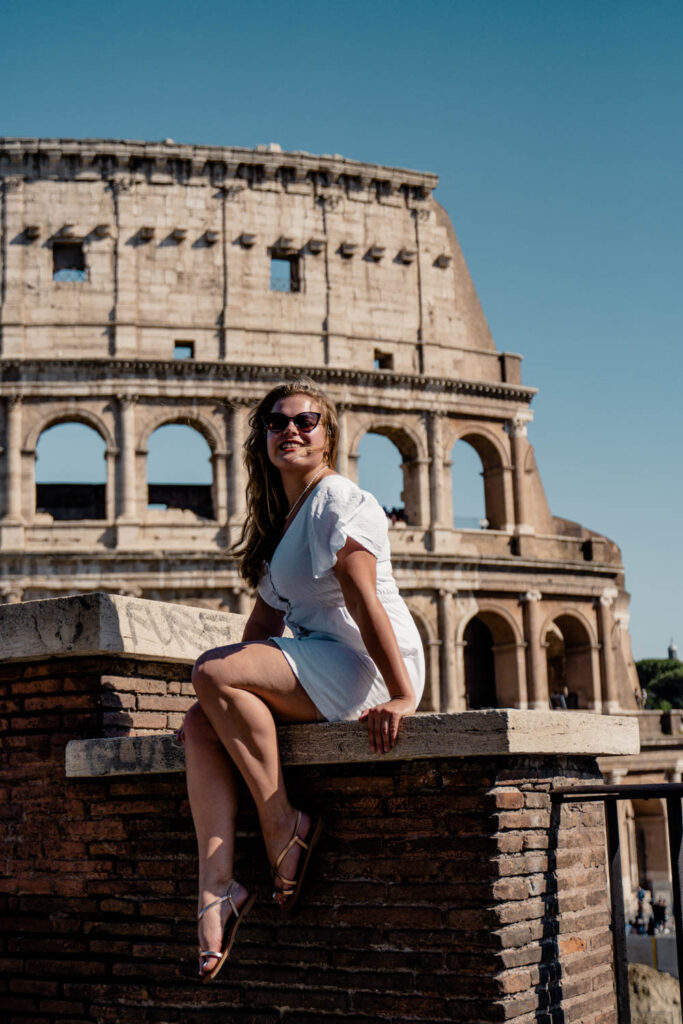 This post contains affiliate links. That means that if you click on the products and buy via this link, I can get a commission. This service won't cost you a cent more and allows me to provide you with more travel content. 
Where to begin: When in Rome, do as the Romans
When I first visited Rome in 2020 just months before the first lockdown in Europe, my main focus was on visiting the biggest and most famous sights in Rome. I had some 48 hours in Rome and went on a hunt for the Colosseum, St. Peter's Basilica & Trevi fountain. These are simply the must-do's and before you didn't see them, you didn't really earn your first Gelato. So whenever you are in Rome, make sure to start with Rome's fail-proof sights to make your jaw drop!
The Colosseum
For me, the colosseum was the very first sight I saw on my first trip to Rome. I guess because of that it holds a special place in my heart and when I visited Rome again this year, it was also the first sight I put on my list. I just love parallels. The Colosseum is one of these jaw-dropping sights. It has been there for so long and now it is yours to marvel at it. It is something that touches me every time.
A little side note: The next two pictures are a little before and after, only that they were taken two years apart. To me it means a lot, to see these two pictures next to each other as it is a demonstration of how far I have come in improving my photography skills.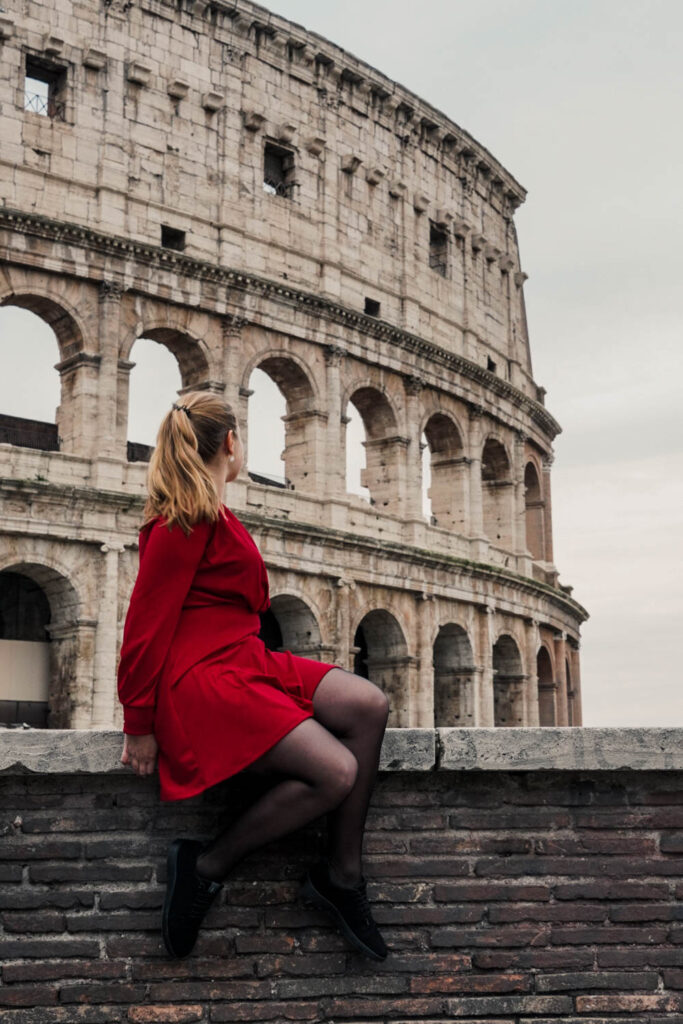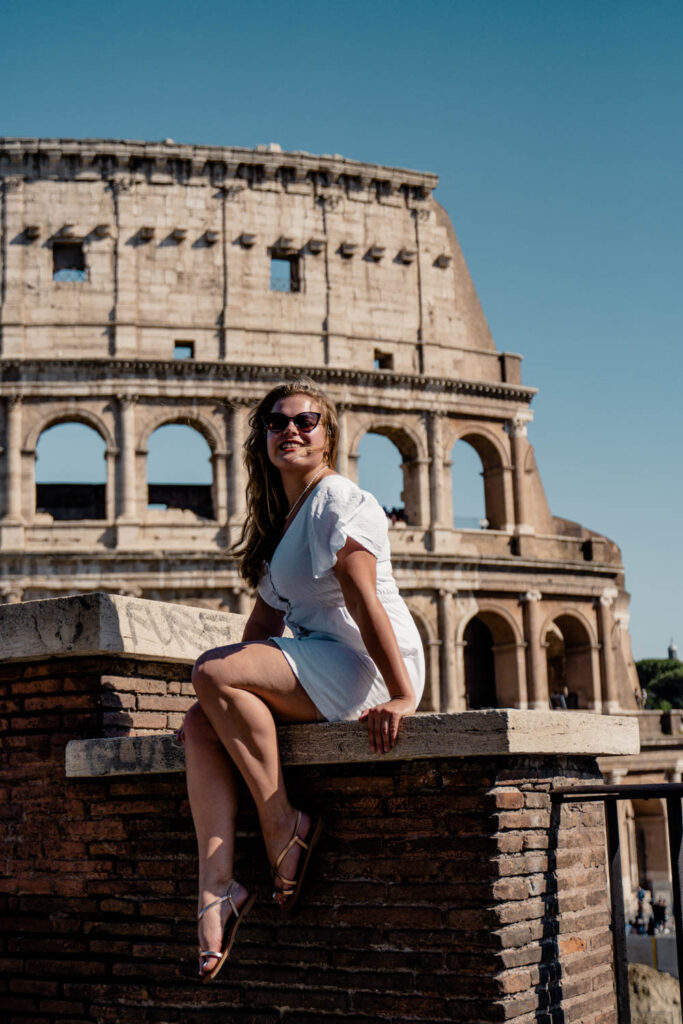 Trevi Fountain
The next one on this list is famous for two things: first the legend about it about throwing a coin into it and second the masses of people doing so. It is incredibly beautiful and a place you should come across at least once when you are in Rome!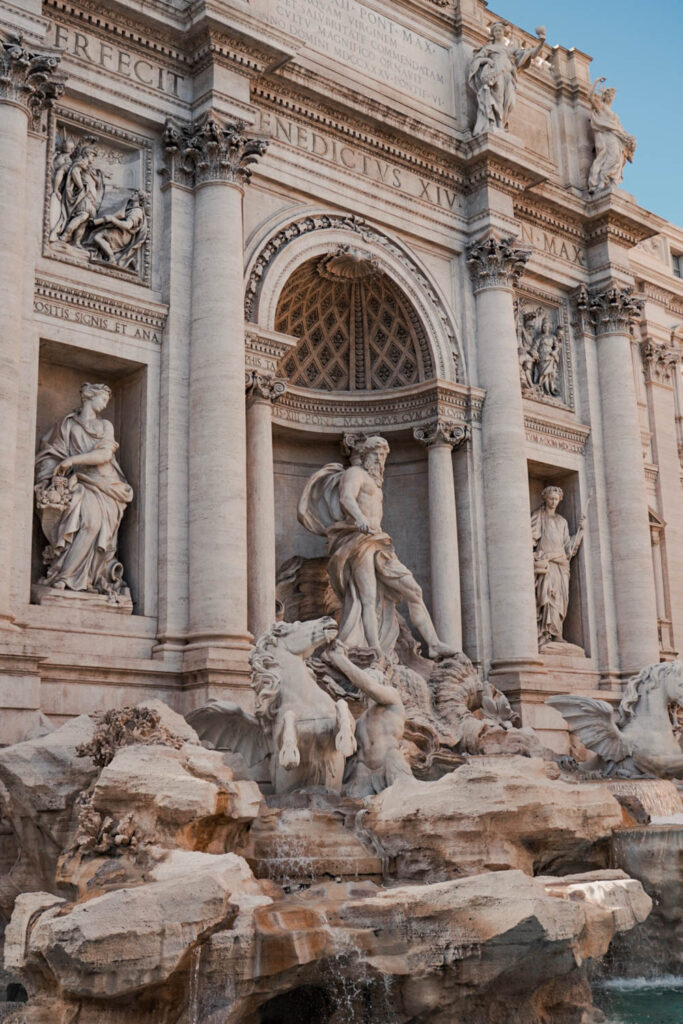 St. Peter's Basilica
What do I really have to say about St. Peter's Basilica? I doubt that haven't heard about it before. It is huge, it is breathtakingly beautiful and you will see it from almost every viewpoint in Rome.
Also if you are eager to visit more countries, make sure to enter the Vatican to collect one more country you have visited.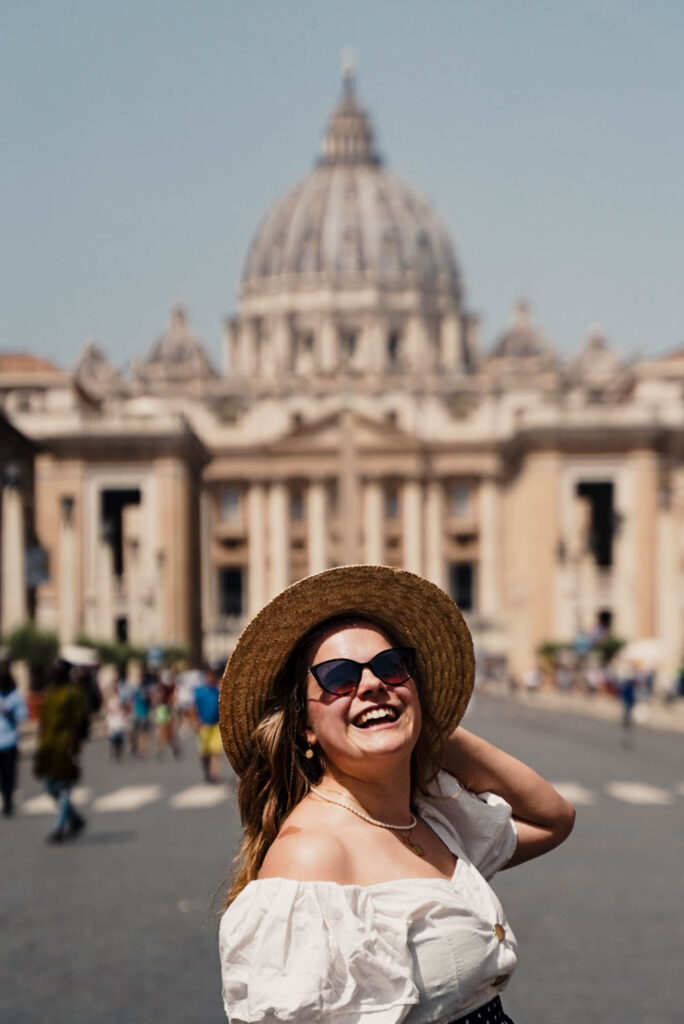 Now that you are all informed about Rome's must-do's, the question may arise of what to do when you checked all these boxes. What if it isn't your first time in Rome and you want to explore it beyond the main streets? How do you experience Rome off the beaten track and how do you experience the true dolce vita in Rome?
That's quite a bunch of questions, but luckily, I do have some answers to it. Let's have a deep dive into Dolce Vita in Rome and Italy!
Do a Little Time Travel by Indulging in Arts From Different Epochs
Rome itself is almost like a giant museum – every corner holds historical value and is covered in arts head to toe. So therefore you don't even have to leave the main roads to travel through the different epochs. If however, you want to have a closer look, I would suggest a visit to either Castell Sant Angelo or Villa Borghese Museum. Personally, I opted for Castell Sant Angelo, but let me elaborate on my decision further a little later.
Castell Sant Angelo is quite close to St. Peter's Basilica and it is a very old building in Rome. Originally it was built to host the last remains of Hadrian but it never remained only that. Over the centuries it served different purposes for Emperors, kings, popes, and so on. Therefore it was rebuilt and reshaped times and times again and exploring it is almost like unwrapping layer after layer after layer of it.
There you can see some of the most amazing artworks from little lobsters on a ceiling to monkeys on a wall that once was a gift to a Pope who was residing in the Castell Sant Angelo during that time.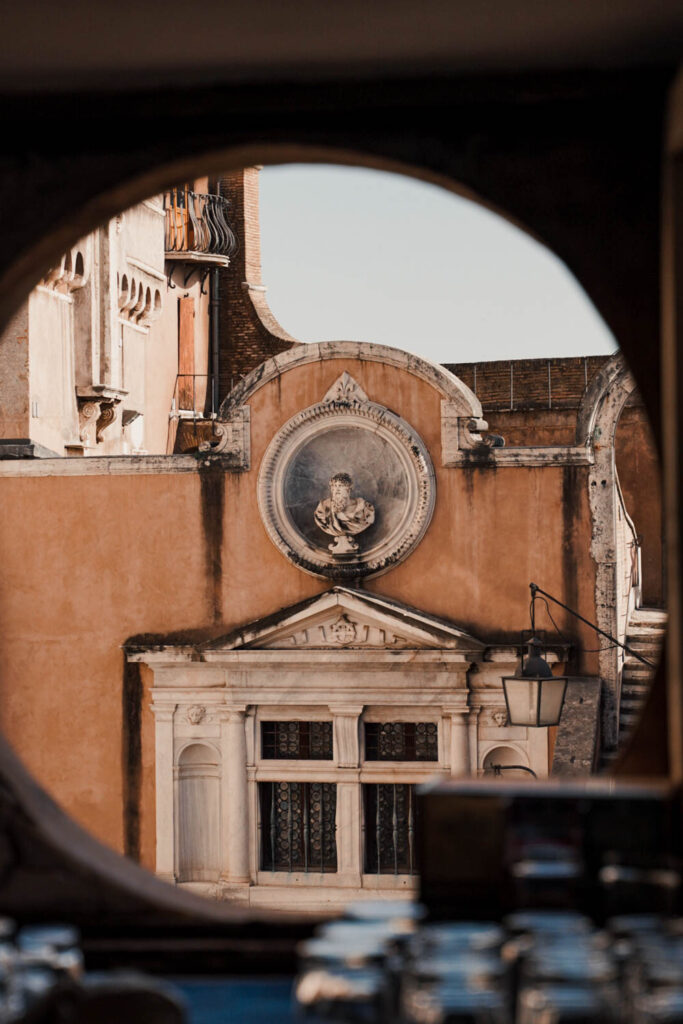 Last but not least, the one thing that made me choose Castell Sant Angelo over Museum Villa Borghese is the viewpoint on top of Castell Sant Angelo which has a beautiful panorama look around the rooftops of Rome with a strong focus on St.- Peter's Basilica, which is very close by!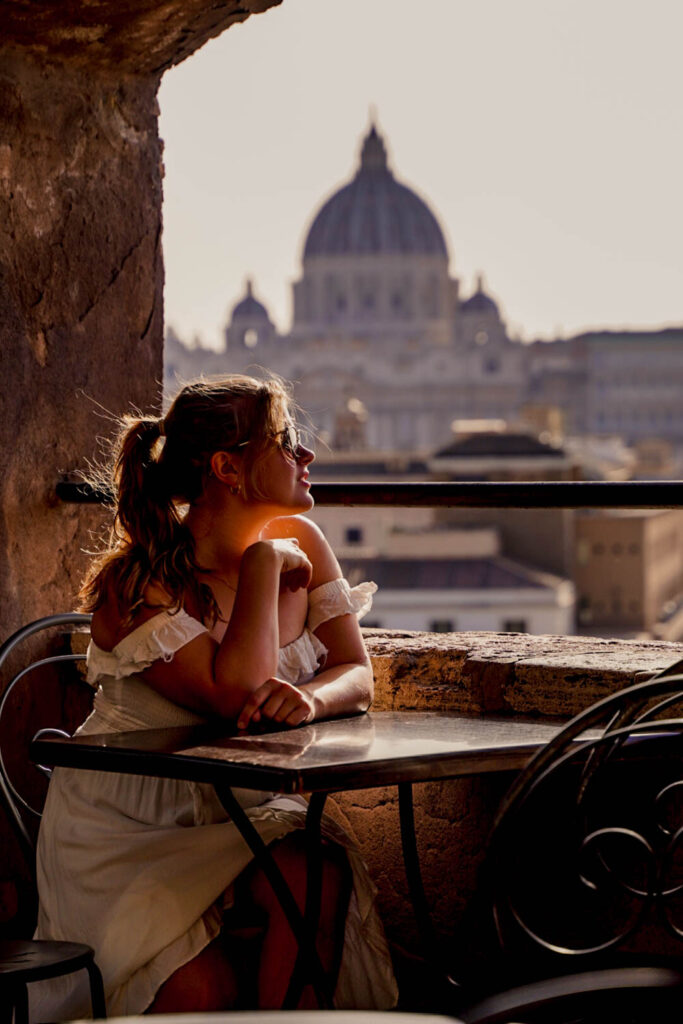 Explore the Dishes Beyond Penne Arrabiata
No front to spicy pasta, I would never do that. But when you want to experience dolce vita in Rome, make sure to order more than one dish every now and then (I have to admit tho, I ordered carbonara more than once too). However, make sure to try dishes you had never heard of before! One time, I had Pasta with lamb ragout and it was absolutely delicious!
After my visit to the Castell, I had Saltimbocca, which is veal with prosciutto and sage and it is incredibly flavourful. I loved every single bite.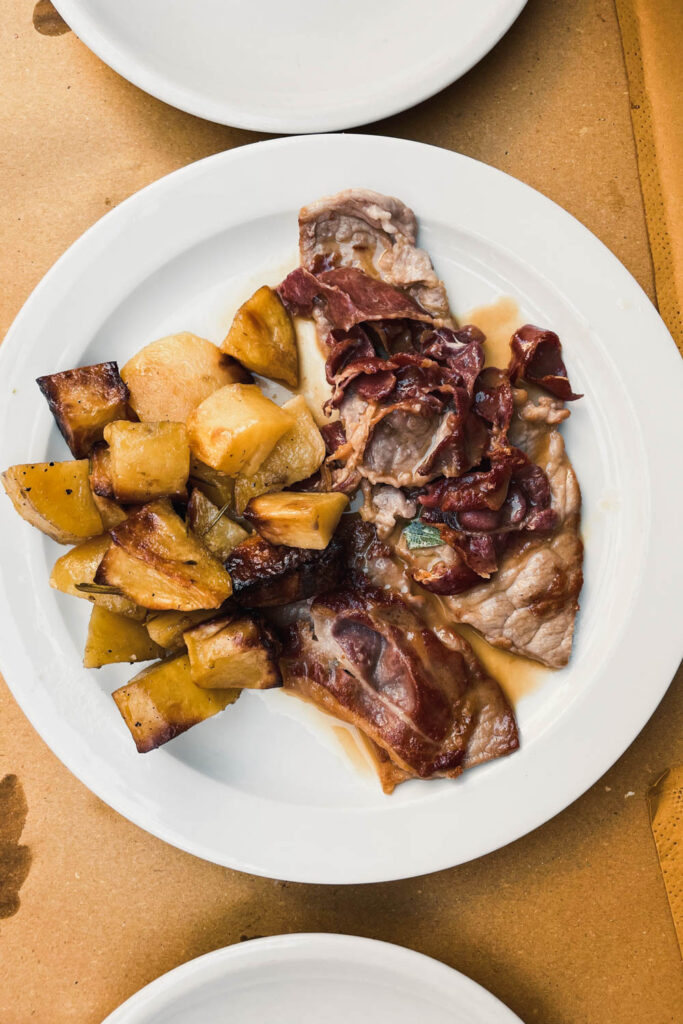 But my one and only favorite dish to have in Rome are Carbonara. Although you may deem it too mainstream, you can't convince me, that there isn't a single dish as good as carbonara in Rome. And as I don't want to send you out in the world unprepared, I want to recommend my favorite restaurant in Rome to you, the Passata e la Moretta. Their carbonara is simply unmatched!
Hunt Some of the Best Viewpoints
It has never been a secret that Rome is located on seven hills and therefore it shouldn't surprise anymore that you can find incredibly beautiful viewpoints overlooking Rome. For me, these viewpoints are like a little oasis – for a moment you are standing above the city. Take a step away from all the buzz that you can find in the streets of Rome. No more cars, no masses of tourists. So besides Castell Sant Anglo, the Terrazza Viale del Belvedere is my favorite viewpoint of Rome and I can't wait to discover more!
Terrazza Viale del Belvedere
Located next to / in the park Villa Borghese, close to the Villa Medici this wonderful place gives you the perfect views of sunset times. It is simply incredible and something I think no one should miss when in Rome! To get there best, simply go to the Spanish steps and head to the viewpoint from there!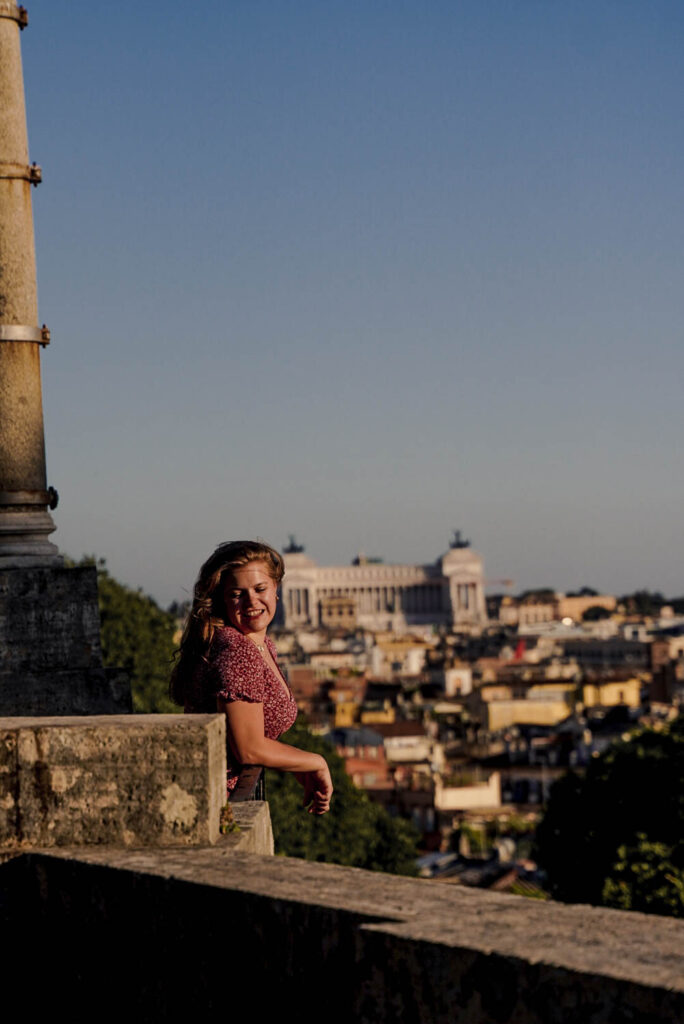 Create Italian Food Magic on Your Own
One thing I always wanted to do was learn how to make pasta on my own. Of course, I did that before but I wanted to learn how to do it from a true Italian chef. With the Get Your Guide class linked below, I could finally do that and I have to say it was the best, deal I could get. In the class you get the teaching, the ingredients, and a glass of Prosecco. You learn how to prepare the dough, how to properly mix it together, and how to cut it. Once your pasta is ready, it is also prepared for you to have together with a glass of wine!
And here are my tips for now on how to experience dolce vita in Rome! I hope you liked it and got some inspiration for your next trip to Italy!
If you Liked This Post, Please Pin It For Later!