Although I was born in Germany, I would never call myself an expert in traveling Germany; it is simply too huge that I could travel it all on my own. Therefore I see this entire page as a Germany bucket list, writing down things I already experienced and writing down even more things that yet have to do! I hope that it is informative and helpful for you to be able to plan a great trip with my tips!
What to See in Germany
Cities of Germany
Germany has some pretty extraordinary cities that are worth a visit! The few described here mark the biggest (and my personal hometown). Of course, there is so much more to see here but I have not yet have been everywhere. But be sure that it is on my list!
Düsseldorf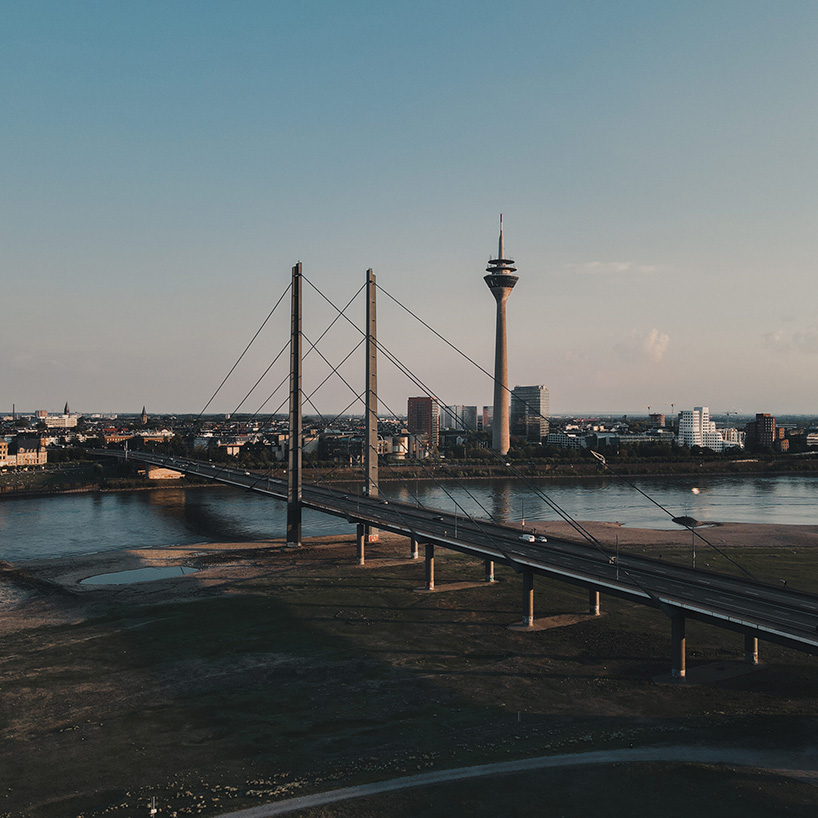 My beautiful home town! Other people would rather add Cologne than Düsseldorf to this small list of the biggest cities in Germany but I think Düsseldorf needs a bit more recognition. It has an incredible restaurant and dining scene and is exploding with art and cultural offers.
Berlin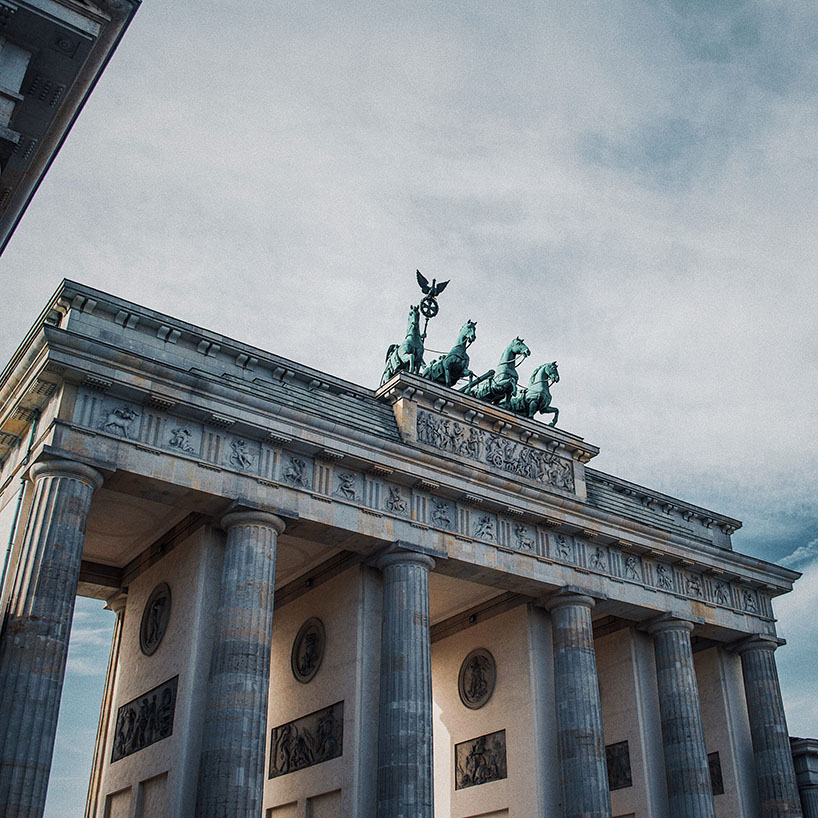 The capital of my home country is jam-packed with history, beautiful architecture, and a crazy party community. I think you should start your German adventures right there and learn as much about German history as you can there!
Hamburg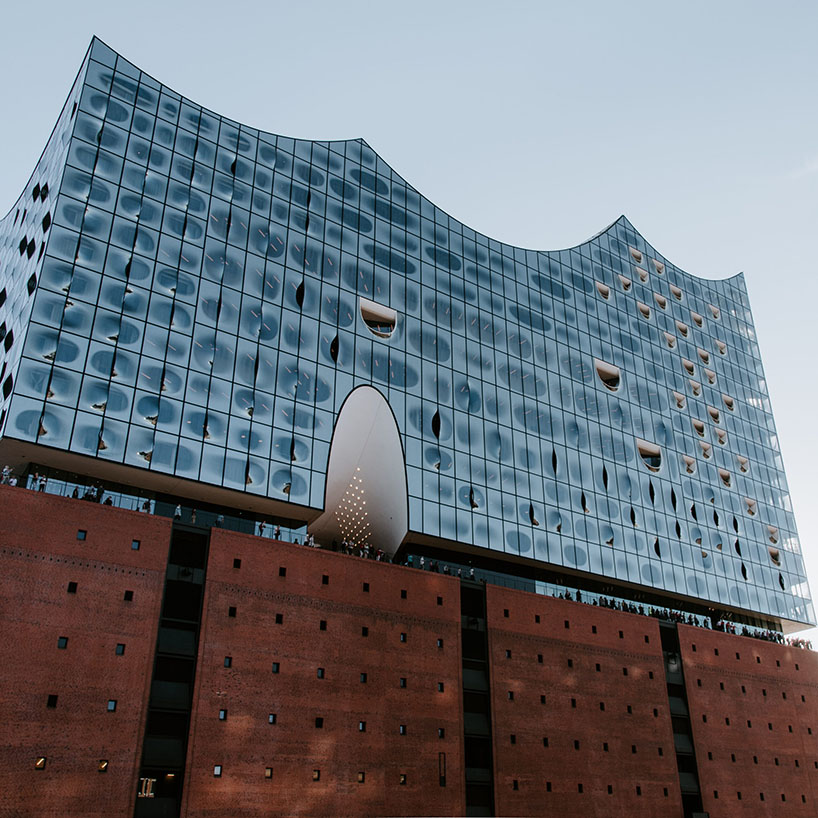 The north's biggest city and its pearl. Close to a huge harbor, it is famous for its fish market. Other things you shouldn't miss in Hamburg are the Elbphilarmonie and the beautiful Speicherstadt. Don't miss a Fischbrötchen and the sunset in the Strand Pauli, a bar directly next to the Fishmarket.
München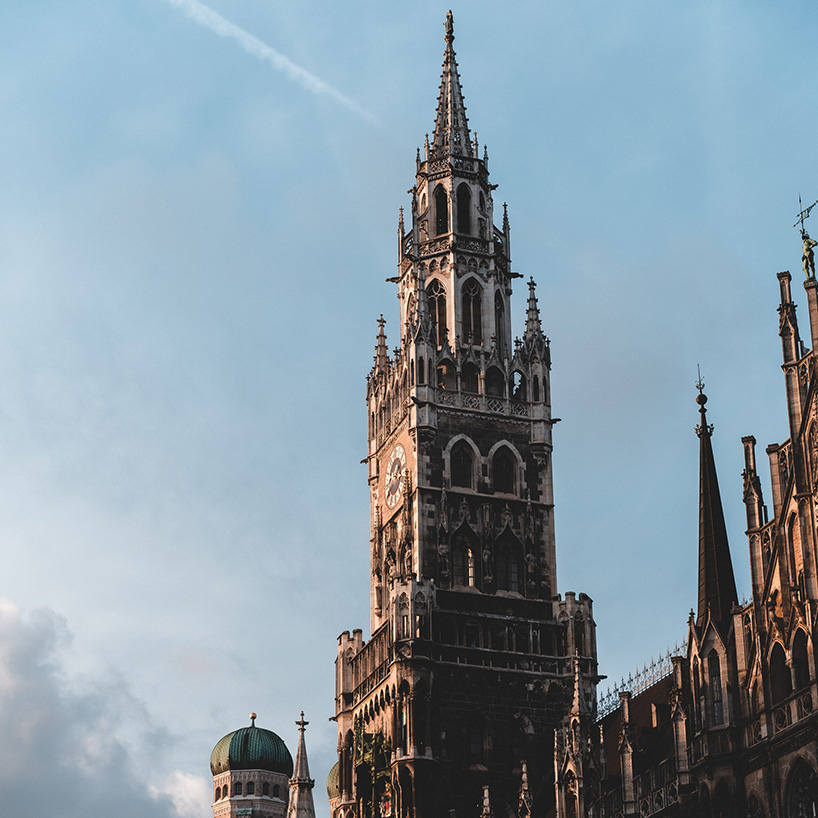 Munich is Bavaria's capital and the starting point to many beautiful adventures. From there you can get to Berchtesgaden, Neuschwanstein, and of course the Oktoberfest. Don't miss a traditional Bavarian breakfast with white sausage, mustard and pretzel when you are vibing in your Dirndl there!
Want to Read More About Düsseldorf?
Beautiful Landscapes in Germany
There are countless beautiful landscapes in Germany. From the beaches in the North to the beautiful national parks that stretch across every corner of the country. Described here are only a few with the promise to add more once I explored them!
North Sea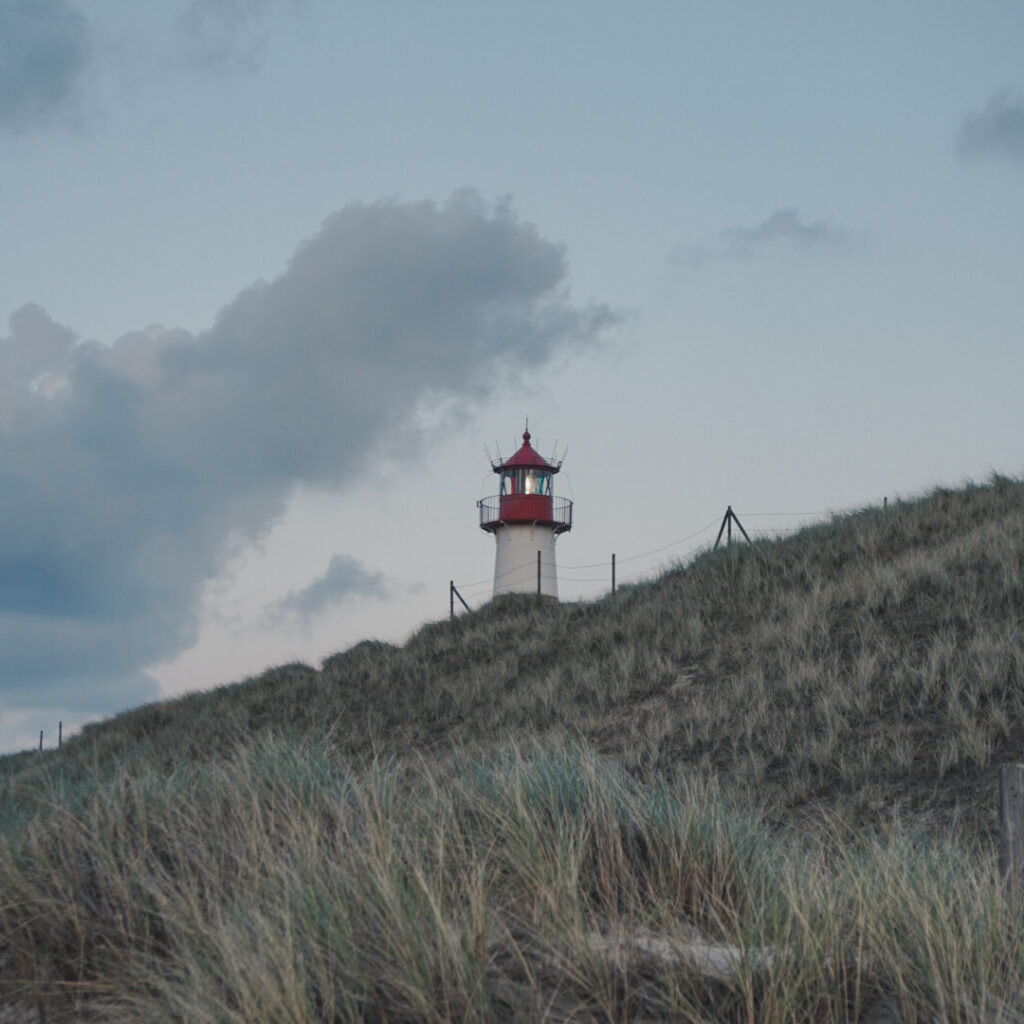 Visiting the German North Sea is a must! There are a few islands that you can visit up there, my favorites being Norderney and Sylt. With incredible dunes, beaches, and the cutest little houses, it is the perfect destination for anyone who looks for some rest in nature!
Eifel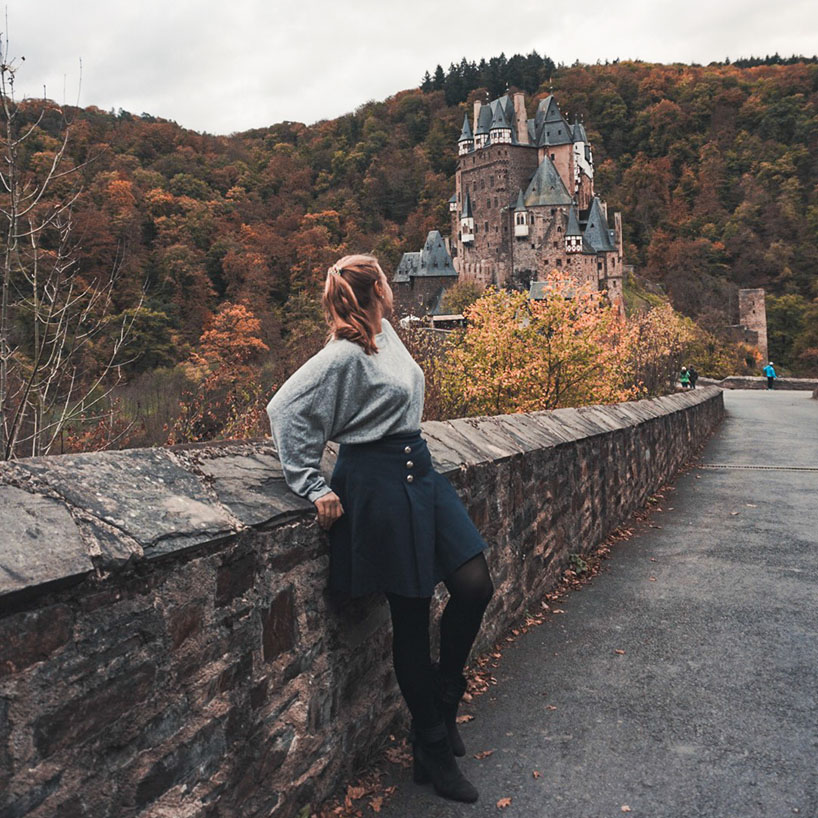 The Eifel is a national park that is located in Germany's West. Due to volcanic activity, this area is quite hilly and with some of the prettiest forests, one can imagine!
Honorable Mentions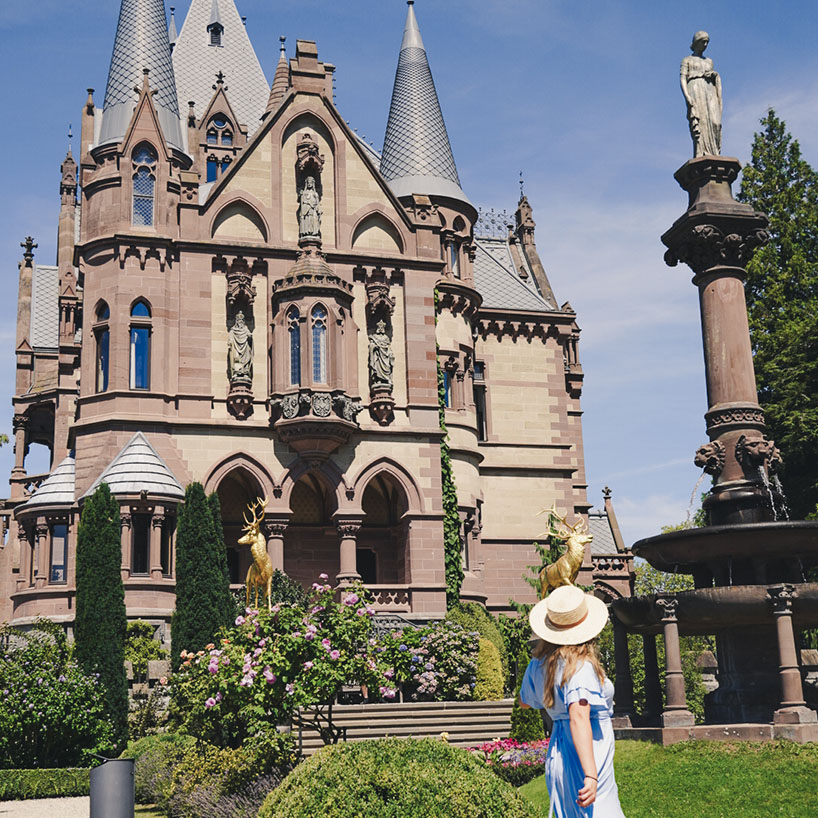 The Harz
Eastern Sea
Brechtesgaden
Black Forest
Saxon Switzerland
The area of Gamisch
Want to Learn More About the German Sea Side?
Fairytale Towns & Castles
Germany is the perfect destination for fairy tale fans. It is almost covered in breathtaking castles, half-timbered houses, and legends of knights and princesses. On this page, I wanted to cover two of the most famous castles in Germany, with a promise to explore more of them for as long as the borders of Europe remain more or less closed!
Burg Eltz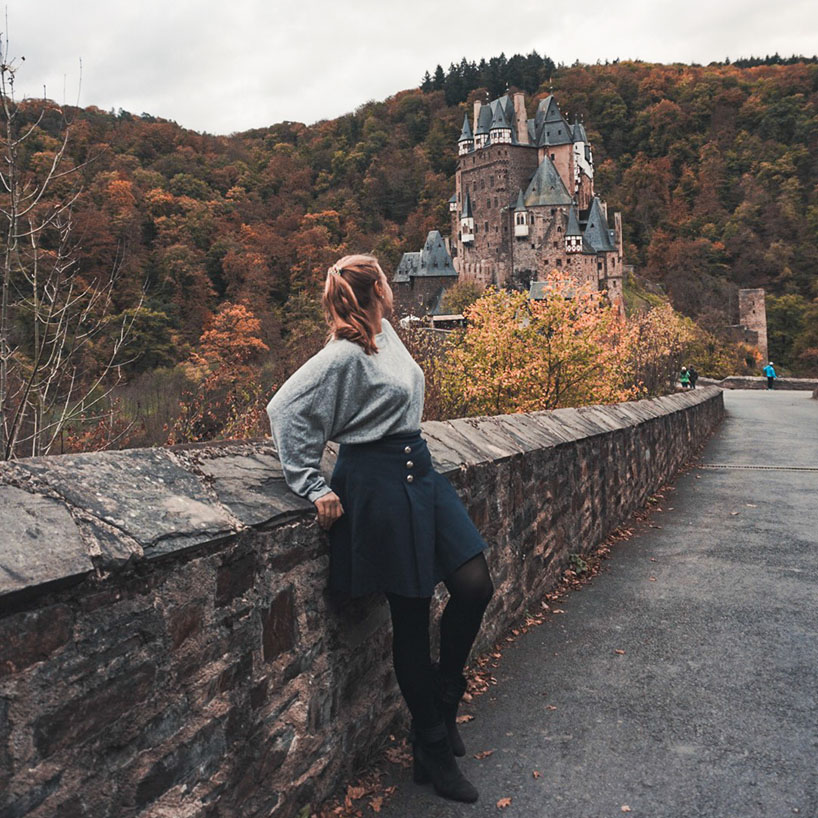 One of the most iconic photo spots in Germany must be the Burg Eltz. This Harry Potter lookalike castle is so photogenic and a must-do for every fairytale lover out there! It takes a short walk to get there which is also super pretty especially during fall time.
Neuschwanstein
Nobody can talk about fairy tale castles without mentioning Neuschwanstein. This beautiful castle is located in Bavaria and might even be the most visited castle in the entire world. But to be honest it is just too dreamy not to visit it!
Honorable Mentions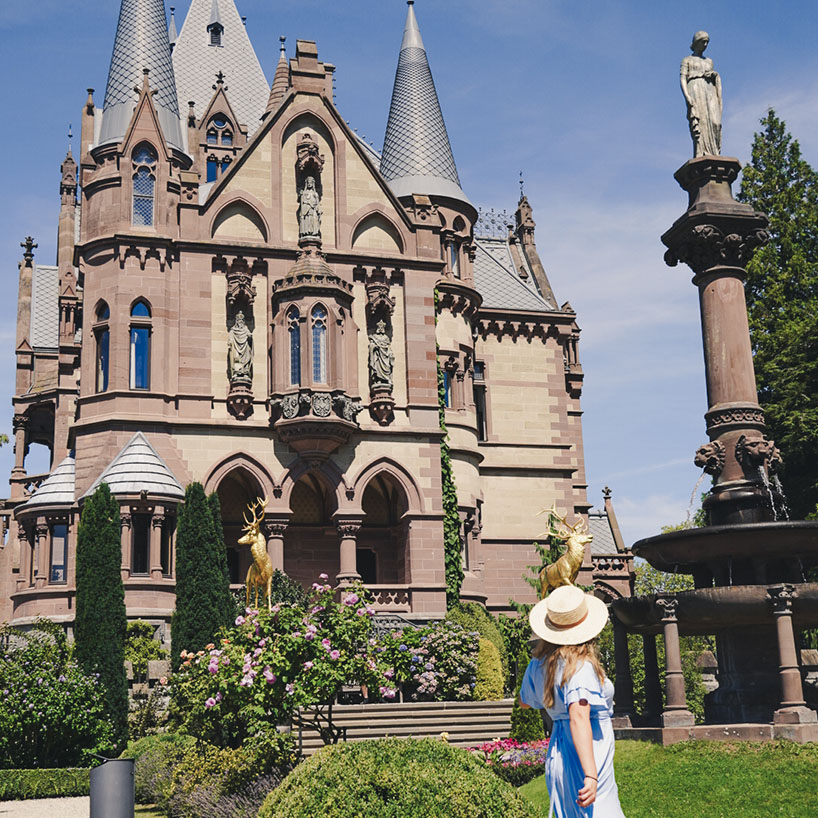 Rothenburg ob der Taube
Monreal
Monschau
Schloss Drachenburg
Cochem
Schloß Hohenzollern
Bamberg
Schloß Marienburg
Quedlinburg
Schloß Rheinstein
What to Eat in Germany
German cuisine is quite delicious! It is hearty and incredibly full of meat, but so delicious. We are also masters of amazing sweet pastries, cakes, and cookies but you will find further information in my two postings about German cuisine!
When to Visit Germany
Events in Germany
Octoberfest
Oh, the famous Octoberfest. I have never been there before but nevertheless, it is worth to be mentioned! The Octoberfest is the largest Volksfest with a focus on beer and funfairs. Traditionally you will wear a Dirndl or Lederhosen to it and have as many Mass as you can have, which is one liter of white beer.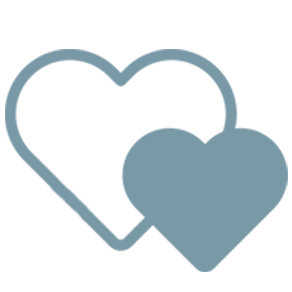 Fun Fact: Due to regional patriotism I am very skeptical towards the Bavarian white beer as, in my opinion, it lacks taste. I would always prefer the darker beer called Altbier that is popular in the region of Western Germany where I grew up!
Christmas Markets
One thing I absolutely love about Germany is that end of November / beginning of December Christmas Markets pop up in almost every single city and town! The cute little stalls offer a huge variety of things from mulled wine, to savory or sweet snacks, souvenirs, Christmas gifts, and many more. Honestly, there is nothing better to get you into the Christmas vibe than being slightly drunk on mulled wine while munching on a Reibekuchen and observing the people on the next ice skating ring.
Have a look at my other postings about seasonal Germany!
How to Get Around in Germany
If you want to travel from one major city to the other it can be useful to take a train. However, since the Deutsche Bahn tends to be very expensive and not the fastest or easiest option, have a look at the inland flights in Germany too. If you just want to travel within one region, just take the train!
Currency & Tipping in Germany
As Germany is part of the EU, the currency used is the Euro. If you need any help to figure out how many Euros you will get in exchange for your money, check out a currency converter. If you eat out in a restaurant, make sure to tip the staff with at least 10% of your bill. 
Usually, I take my own pictures but as I didn't fancy my pictures so I used some stock material! Love and credits to: