Hello and welcome back! One of my latest trips led me to the wonderful city Dublin. The capital of Ireland is an amazing city to have a short get away to! Filled with amazing sights, iconic bars and being the home to some of the greatest poets in our history! Combined with some nice places to have breakfast, lunch and dinner and a daytrip to the sea, you will simply love this city! And this guide to Dublin will cover it all!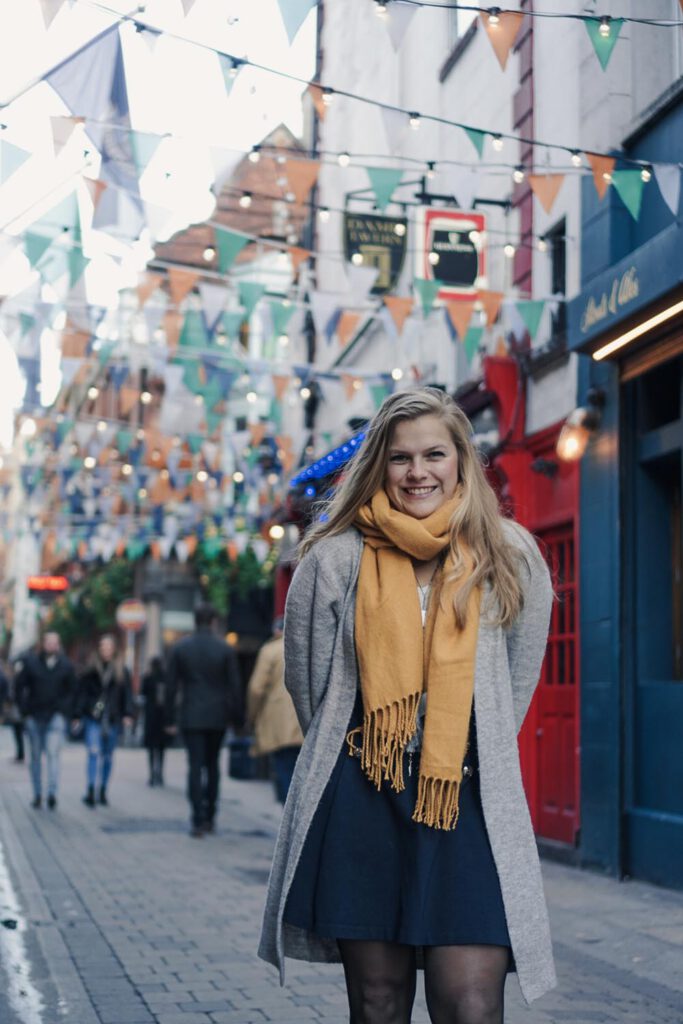 This post contains affiliate links. If you buy something that I recommend, I will earn a small commission. As always, this commission won't make you pay any cent more, it only helps me to provide more helpful postings.
Getting Around
Getting to Dublin is super easy. When you arrive at Dublin airport, simply take one of the busses that go towards the city center. Once you arrived at this one, the city can be easily explored by foot. All the sights described in this post are within your reach. That's what I love about cities! It is just too convenient.
If you want to see more of Ireland for example with this 5 Day Ireland Itinerary, I recommend you to get your hands on a rental car. Famous landmarks are the Cliffs of Mother, Dingle, and Galway!
Sights
Temple Bar
Let's start with the most famous bar in Dublin, the Temple Bar. The iconic red building for sure marks the place where a lot of drinking stories start, even when the Guinness is quite expensive here compared to other bars. Nevertheless, you shouldn't leave Dublin without paying this gem a visit!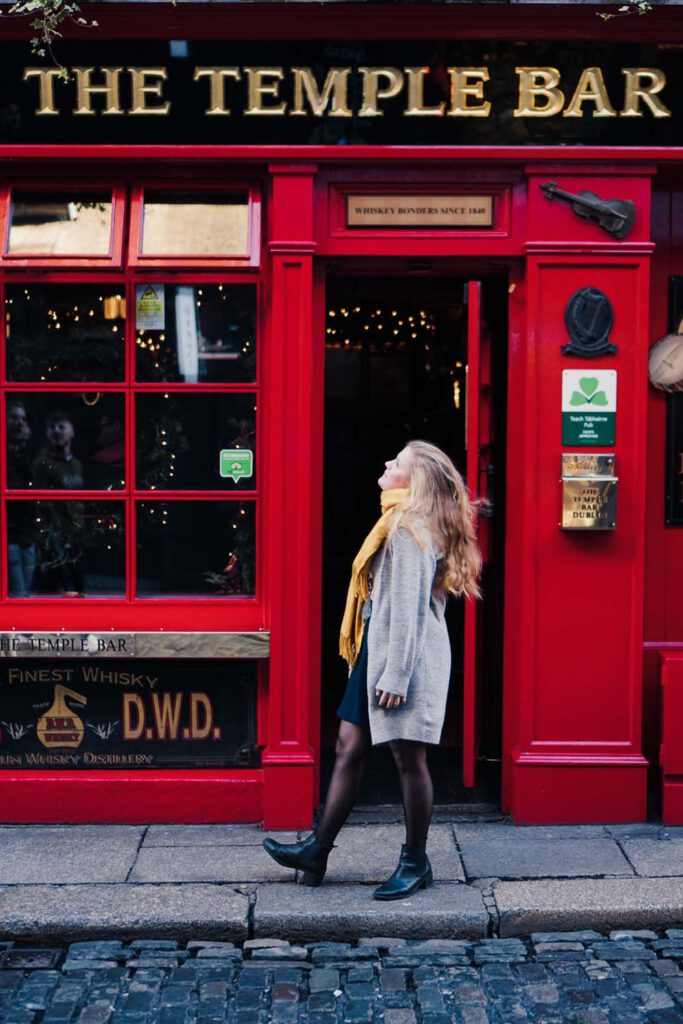 Dame Lane
Are you ready to get some of those Instagram shots? Then you came to the right place! Dame Lane is decorated with loads of colorful pennants which makes it extraordinary pretty! Along the lane, there are pubs and restaurants where you can spend a nice time!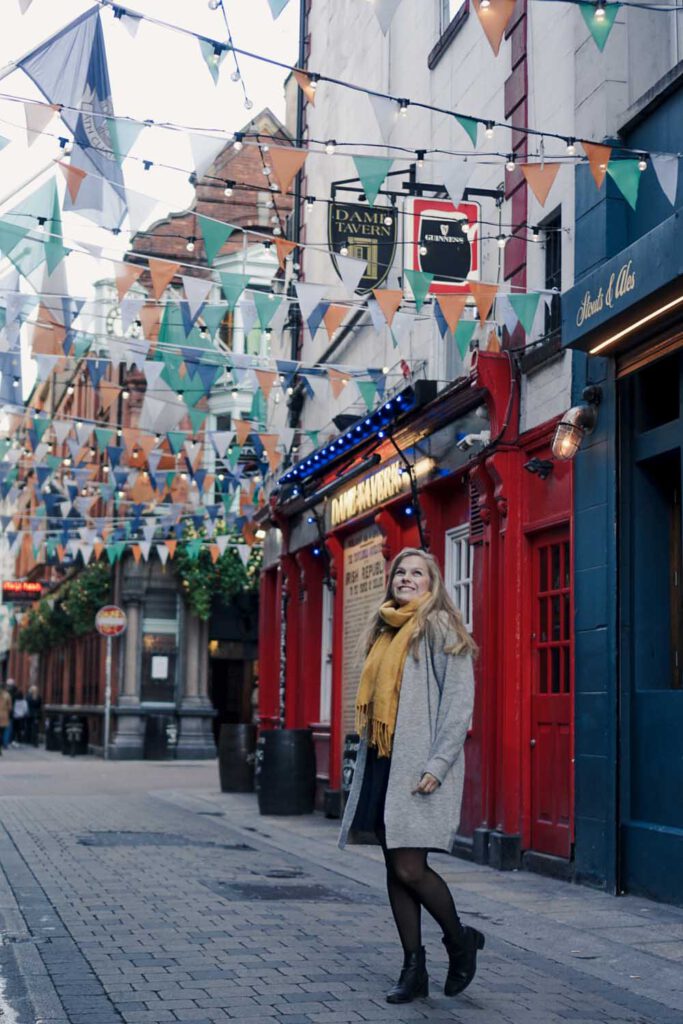 Dublin Castle
What I loved about Dublin is that you can get to all of the sights on foot. You won't need to get on public transport or to hire a cab, you can simply walk there. From Dame Lane, it is only a five-minute walk to get to Dublin Castle, the next sight on this list. It is a pretty impressive complex that is worth to be explored a little bit!
Trinity College
Dublin is a UNESCO city of literature and therefore cherishes the place where knowledge about it is passed. Trinity College might be the biggest sight in Dublin and the one that I liked the most. Back in the days, Oscar Wilde studied philosophy right there and you can really feel the heritage when you are walking around the campus.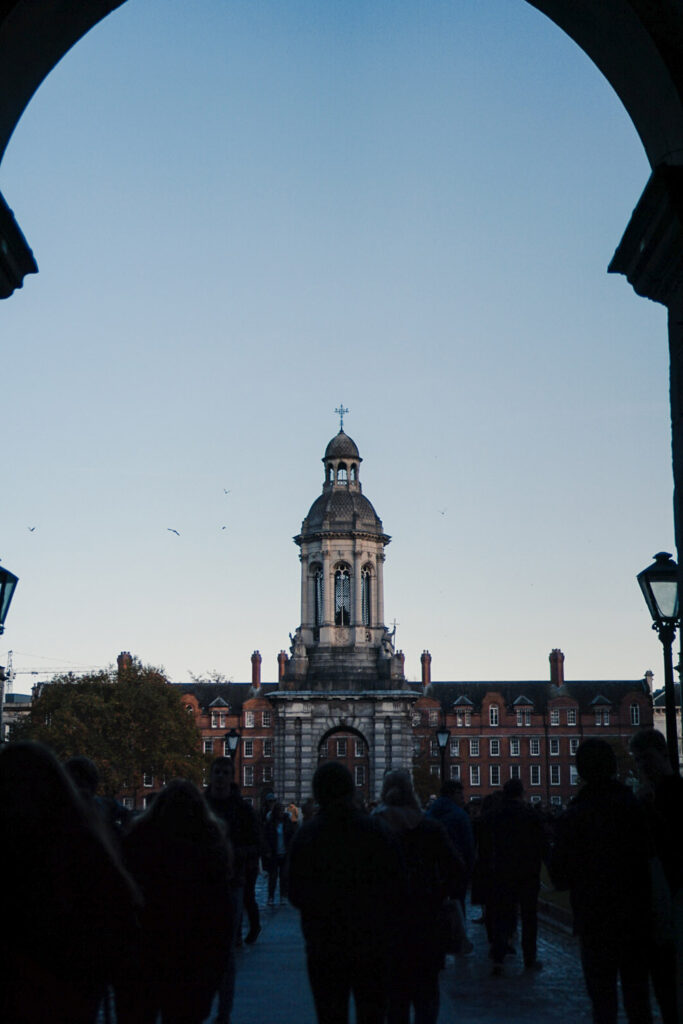 Trinity College has an incredible library too, that I didn't get to visit this time but if I will get a second chance, I will definitely visit it!
Harbor
The harbor area is really breathtaking! It is modern and the perfect spot to have a long walk along the river. My tip is to cross it every time you come to one of those breathtaking bridges. My favorite ones were the Sean O'Casey Bridge, which wobbles if enough persons are on it, and the wonderful Samuel Beckett Bridge!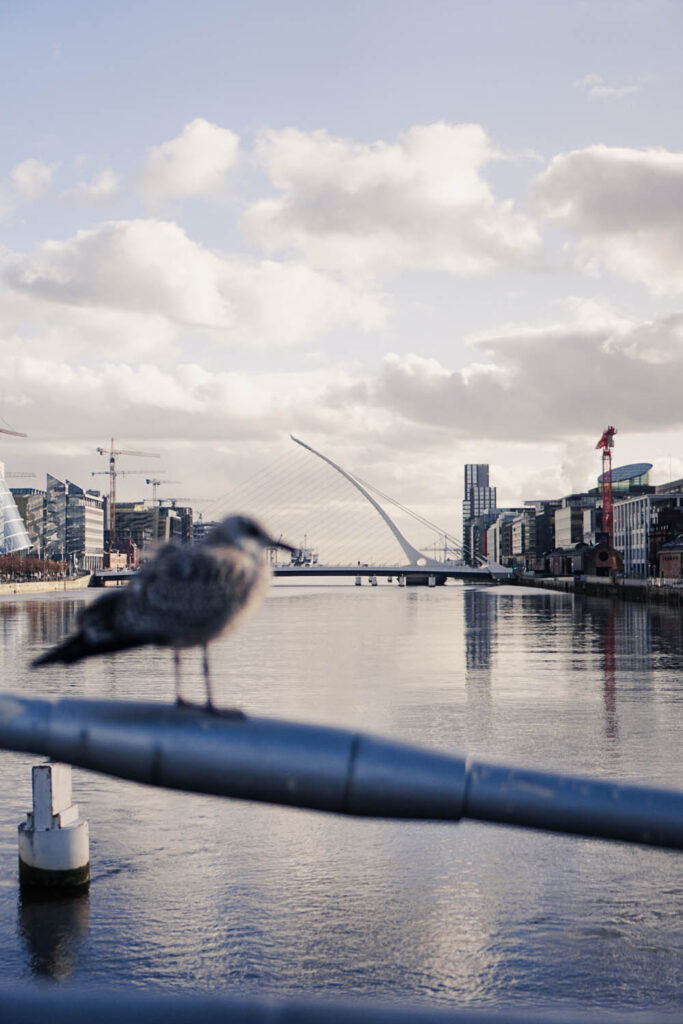 Umbrella Lane
I am certain that this is not the correct name of the street, but it could actually deserve this name! It is a small street and when you cross it, you will see so many colorful umbrellas hung up on this street! It may be the perfect occasion to get some of those Instagram shots, everyone is talking about!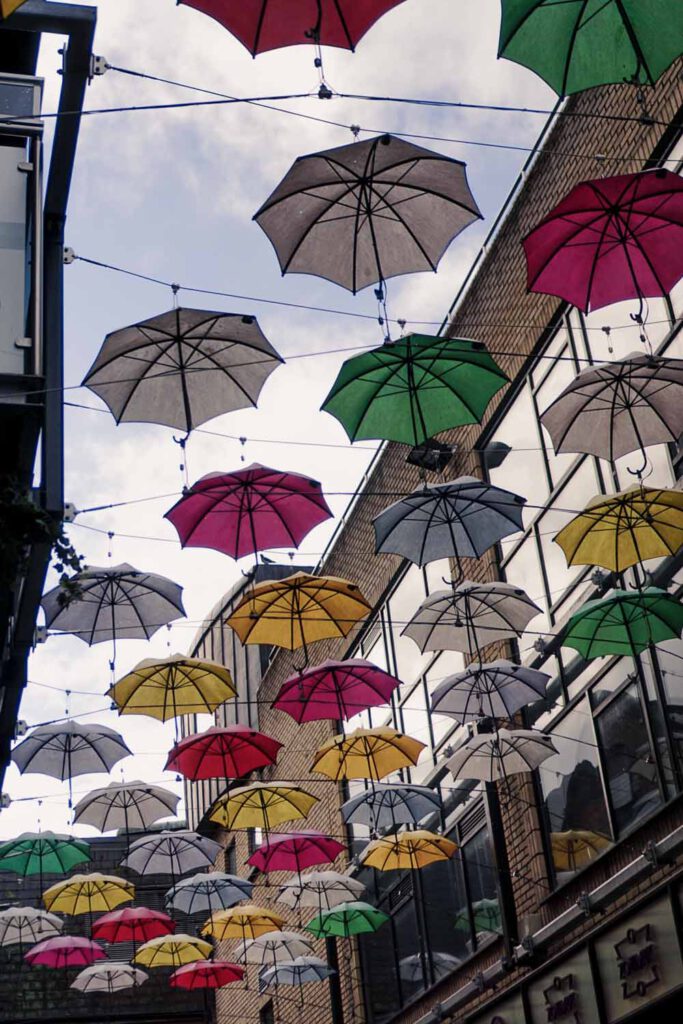 St. Stephen's Green
If walking the streets of Dublin gets a little tiring, I recommend taking a short break from it in St. Stephen's Green Park. Especially during fall time, this park is breathtakingly beautiful and invites you to take long walks underneath the beautiful yellow leaves.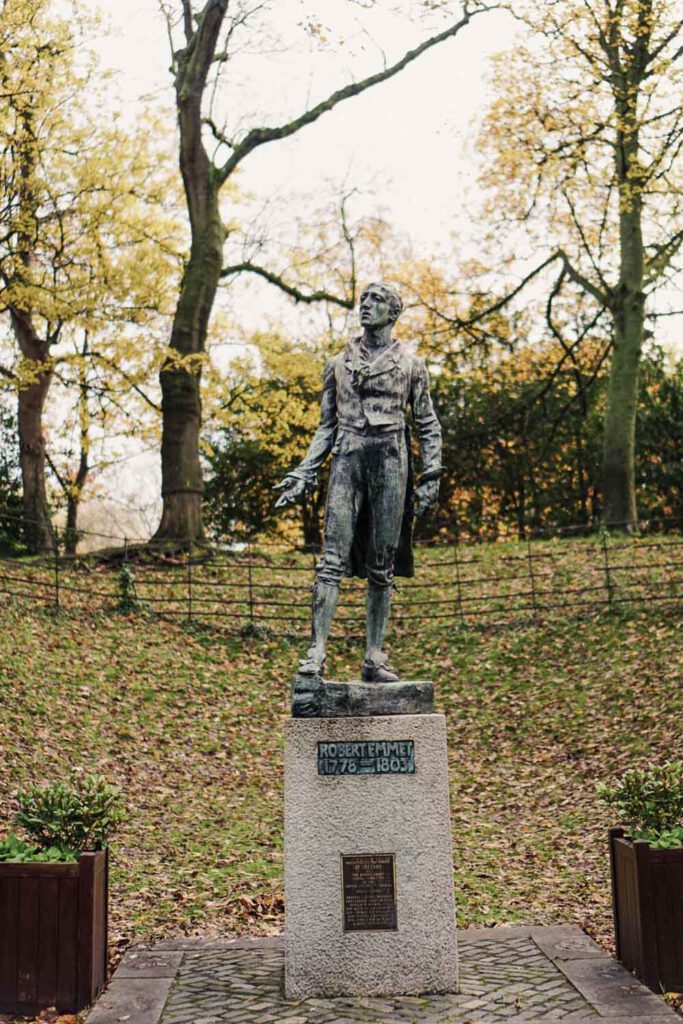 Walking Walking Walking
As mentioned earlier, you can see all of Dublin by just walking around. I would even go that far as to say that you can only explore Dublin by walking around. There are so many shops, restaurants, churches, and cafés that you will just stumble upon. There are hidden treasures everywhere in Dublin, that just wait to be seen!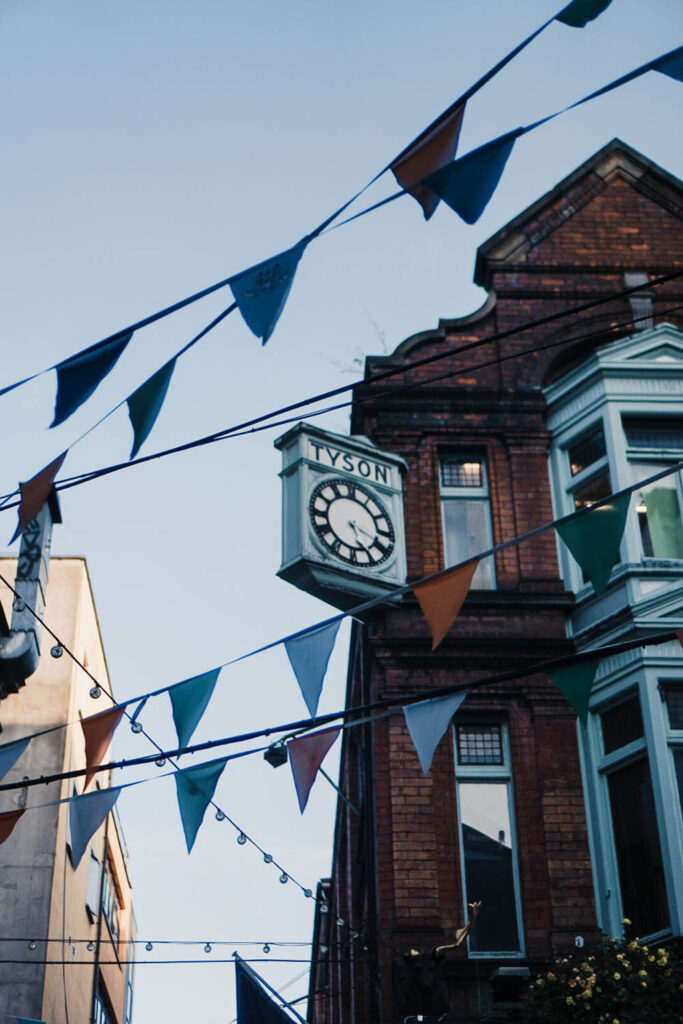 Culinary Highlights
Before we finish with the sights in this guide to Dublin, let me talk about the culinary highlights that I stumbled upon in Dublin! This is just a small selection of mine so of course, there is more to discover. Walking around in Dublin you will see so many restaurants and cafés that will leave you hungry.
Woolen Mill
Let's start with the dinner we had on our first evening! The Woolen Mill is located directly next to the legendary Ha'Penny Bridge and will take your breath away. It is super fancy and has an extraordinary menu. I had their bag filled with fried fish and I can't recommend it enough! Have it with one of their lemonades and you will fall asleep with a smile this night!
You can find their website here.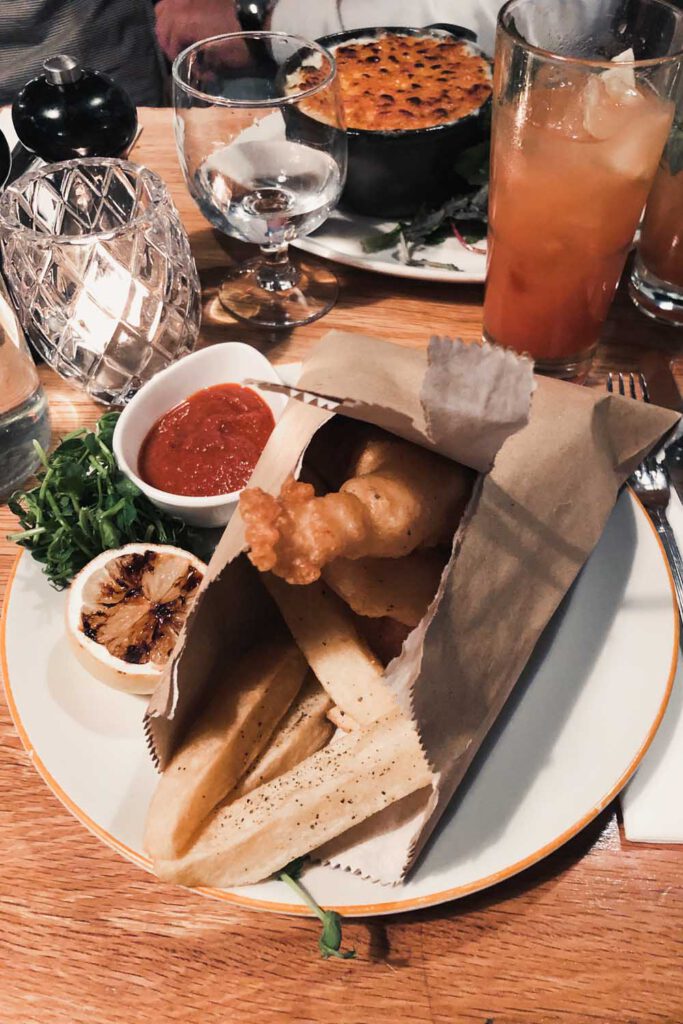 King Fisher
If you would rather have something more traditional, I would say you should go to have your dinner at the King Fisher's! The restaurant serves good food and has a cozy atmosphere. I had their shrimp sandwich and loved it!
You can find their website here.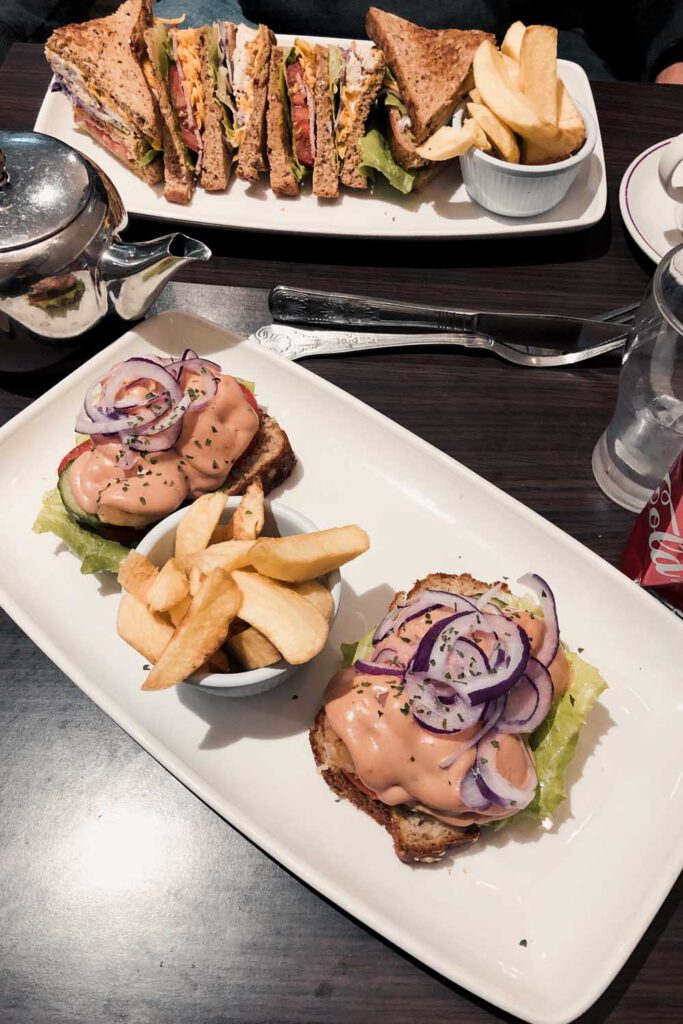 Bear Market Coffee
Looking for your caffeine fix? As from various café guides, you should know by now, that I am all about coffee. The Bear Market Coffee made it easy for me to have it, as it offers the perfect coffee and ambient.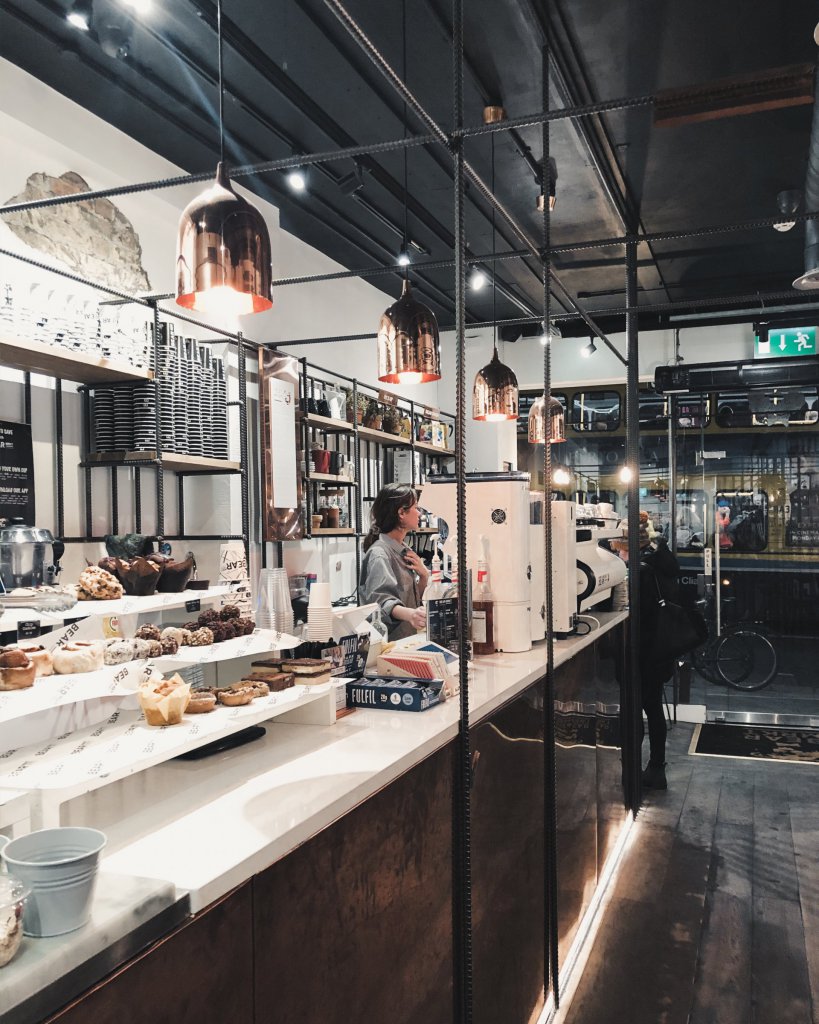 KC Peaches Café
I love to have a good breakfast and I guess I found the perfect spot for it in Dublin! The KC Peaches has a menu filled with deliciousness and instagramable dishes!
You can find their website here.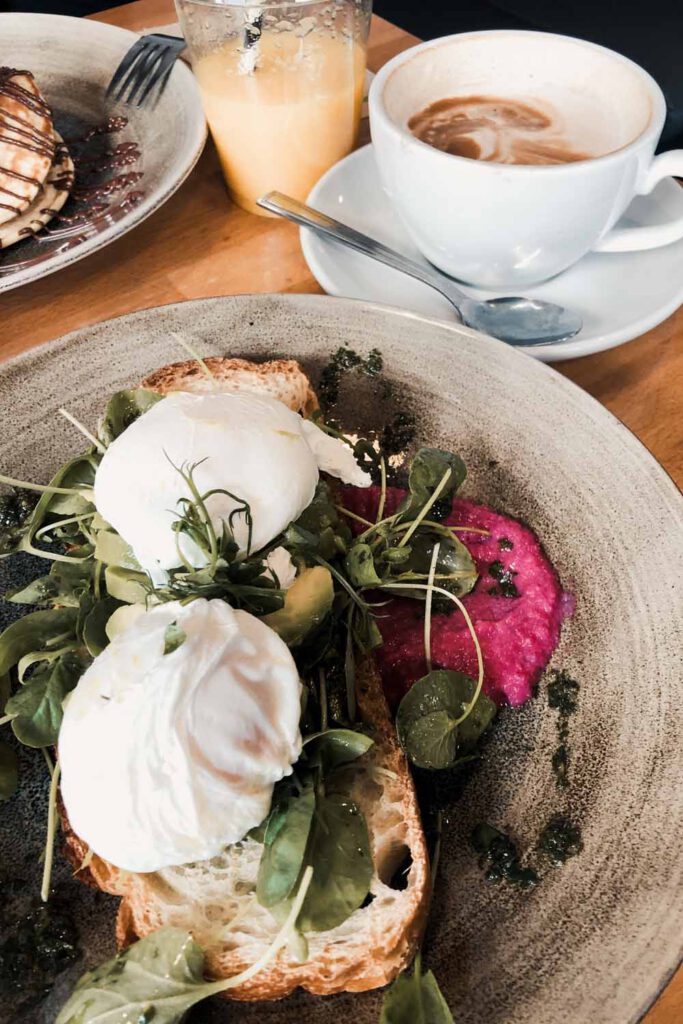 That's it! That's my Guide to Dublin! I hope this post was helpful to you. If you get to try something that I recommended, please let me know if you liked it as much as I did!
Liked this post? Pin it for later!