Overview
Malaysia is located in South East Asia and is divided into two bigger parts: the mainland and parts of Borneo. It comes with breathtaking beaches, jungles, and an incredible capital.
Currency in Malaysia
The currency in Malaysia is the Malaysian Ringgit. If you want to know how much Ringgit you get for your own currency, check this currency converter. Tipping however is not necessary only if you want to thank you for some exceptional service.
Where to Stay in Malaysia
I guess that you are very likely to start your time in Malaysia in Kuala Lumpur and that's why I would like to give you a brief overview of the city! Kuala Lumpur is the capital of Malaysia and it is for sure one of the best cities in the entire world! It is a melting pot of different cultures that came together making Kuala Lumpur what it is today. It comes with the most breathtaking cultural sights, stunning rooftop bars, and the most loving and caring people you can hope to meet!
For Further Reading on Kuala Lumpur
Exploring Malaysia and Famous Sights of Malaysia
There are so many sights in Malaysia, one could travel this country for a long time without seeing them all. Most of these sights aren't buildings or statues but ones that can only be found in nature. Malaysia has incredible islands, rainforests and even highlands where tea is cultivated!
Petronas Towers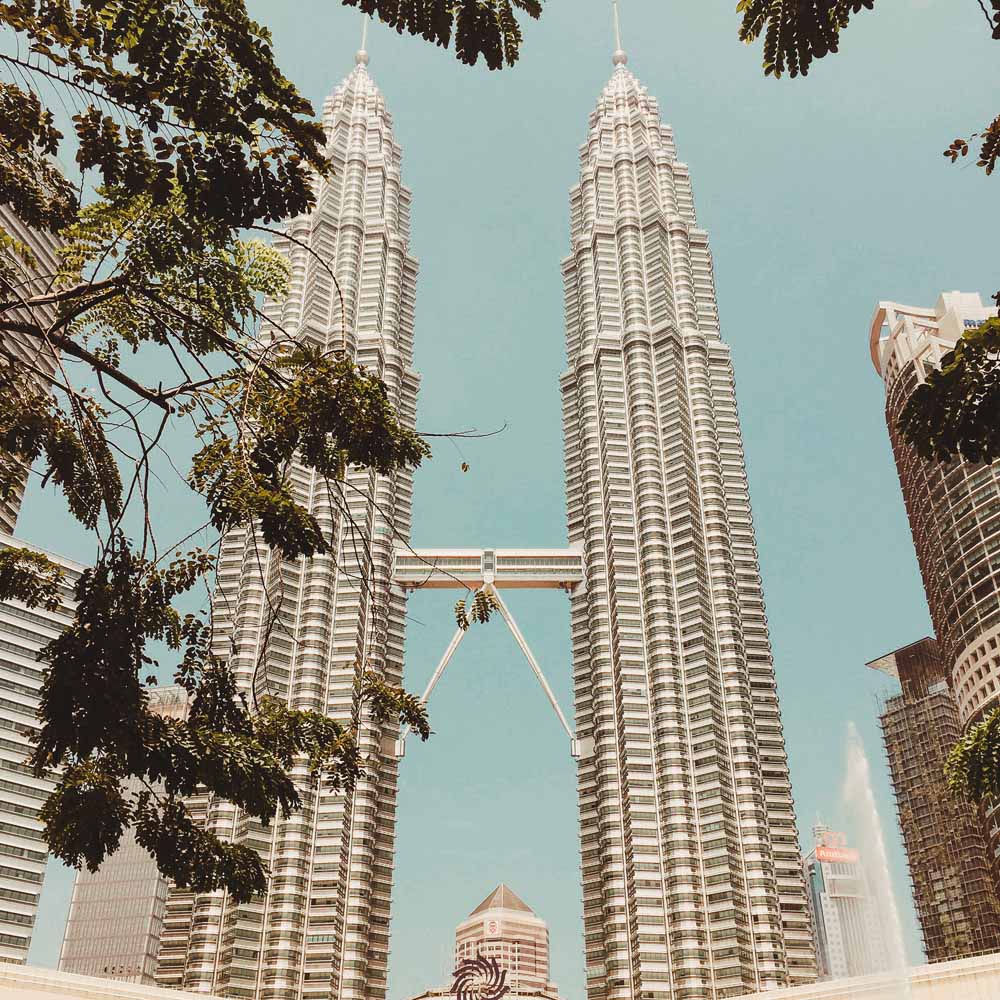 Once I saw the Petronas Towers at night, I was convinced that this is the most beautiful skyscraper in the world. They were once the highest buildings in the world and the most iconic landmark in Malaysia.
Batu Caves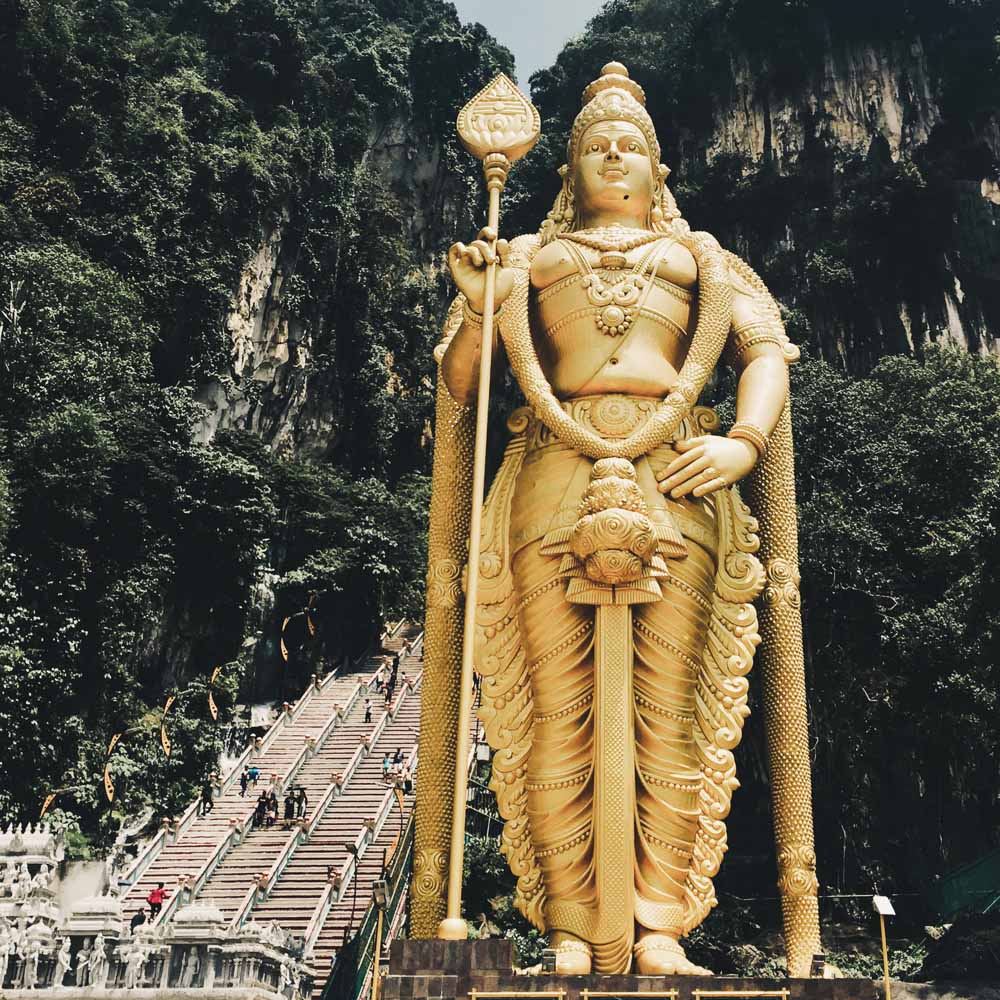 The Batu Caves are one of Kuala Lumpur's most famous sights. Located in a huge limestone cave are two beautiful Hindu temples that you only reach by climbing 272 steep steps that are guarded by a giant golden statue. I mean come on, that's just amazing.
Thean Hou Temple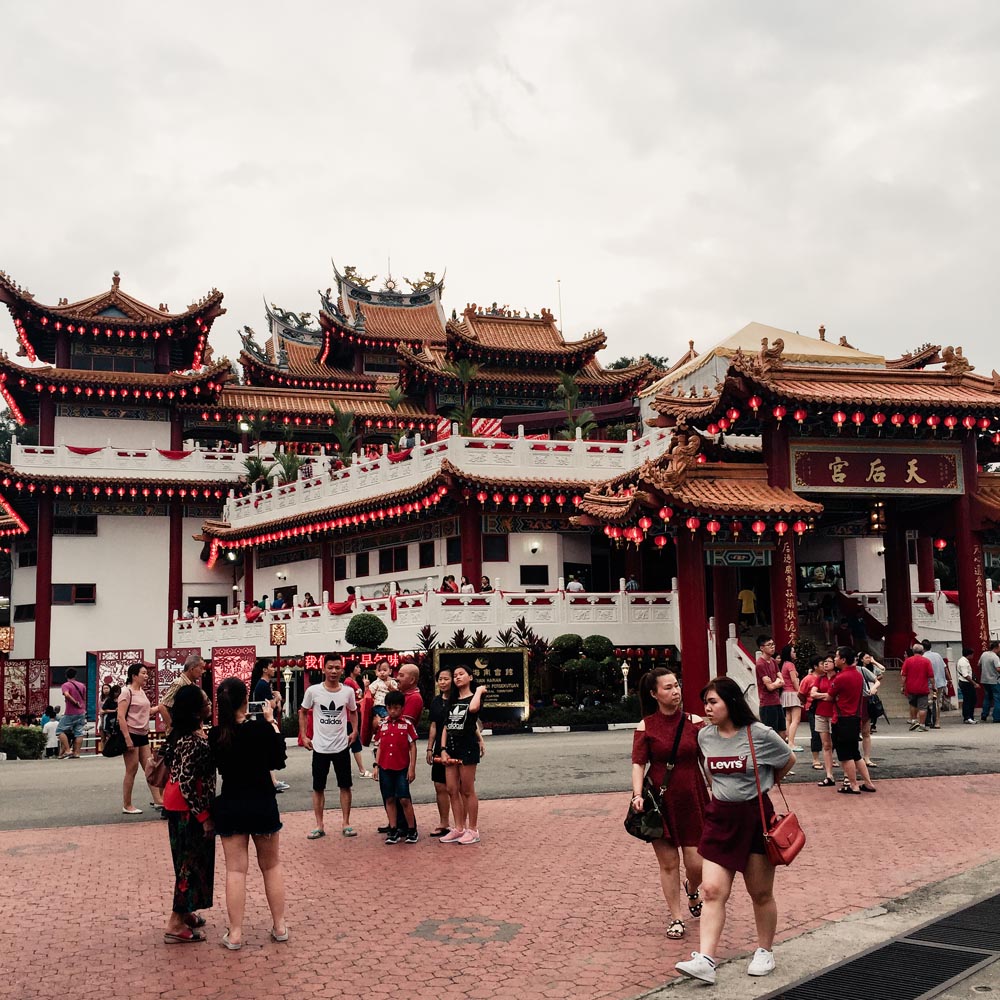 Talking about temples, here comes another one! The Thean Hou Temple is an incredibly large Buddhist temple. It is filled with lanterns and the most wonderful red colors. No one should miss this when visiting Kuala Lumpur!
Cameron Highlands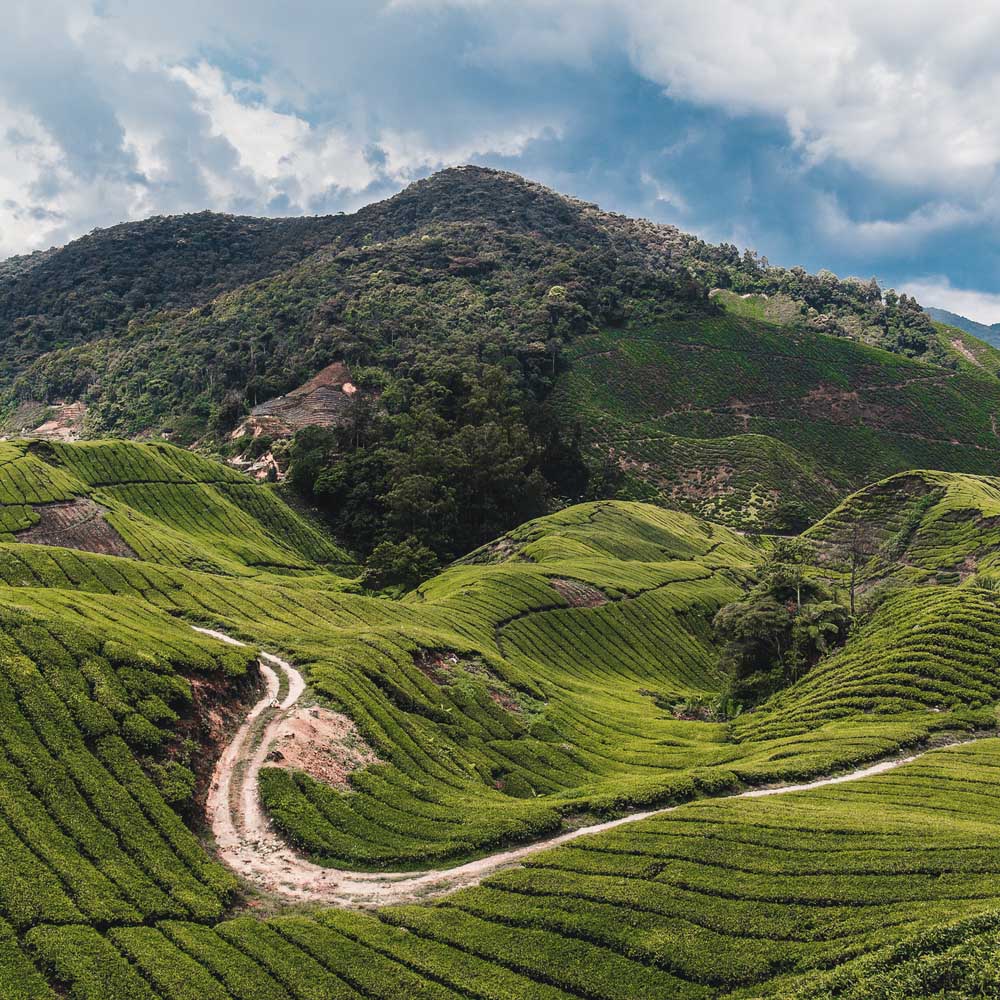 The Cameron Highlands are super popular among tourists. One reason is of course the breathtaking landscape with its lush green hills and the other one is its height or the mild climate caused by it. Have a stroll through the tea plantation and enjoy some blissful chilly weather!
Island Fever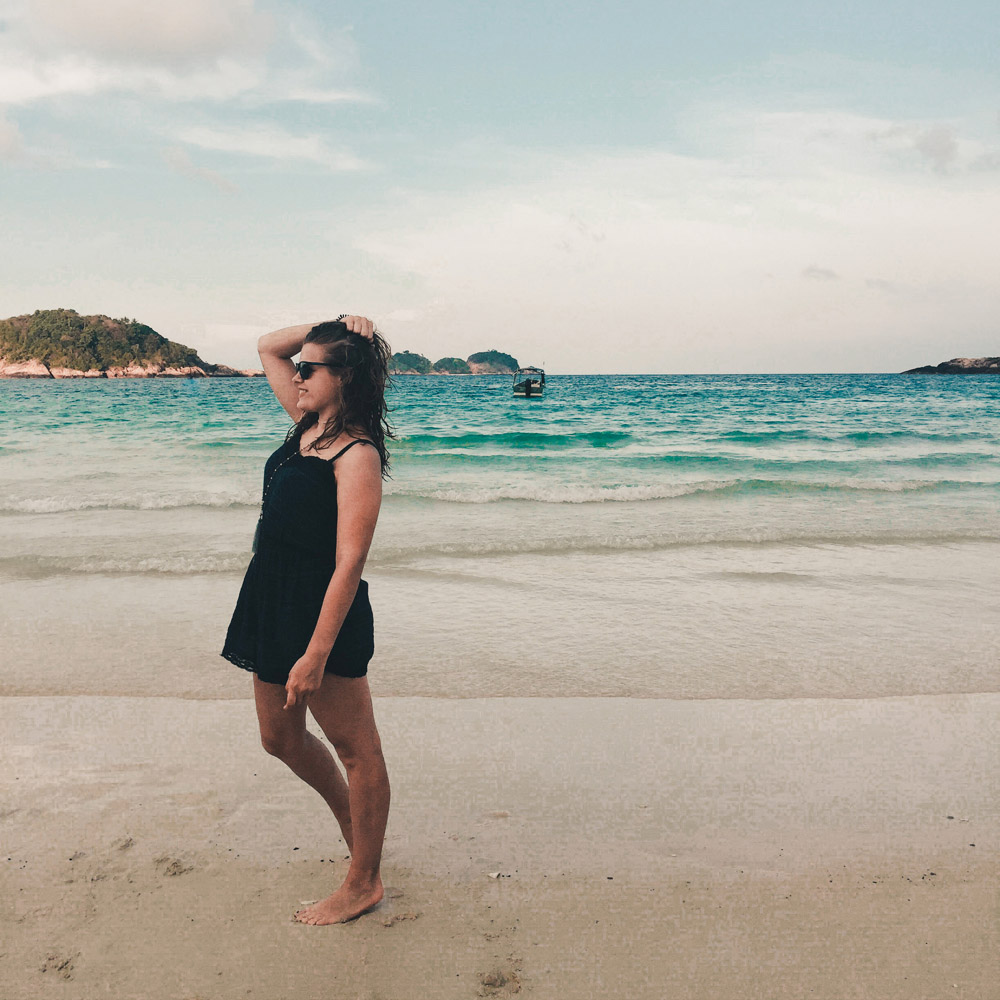 Malaysia is a paradise for everyone who loves to be in the ocean. No matter if you are only a fan of white sandy beaches with crystal clear water, snorkeling, or even diving. With its wide variety of wildlife, it is simply perfect to create some unforgettable memories!
Taman Negara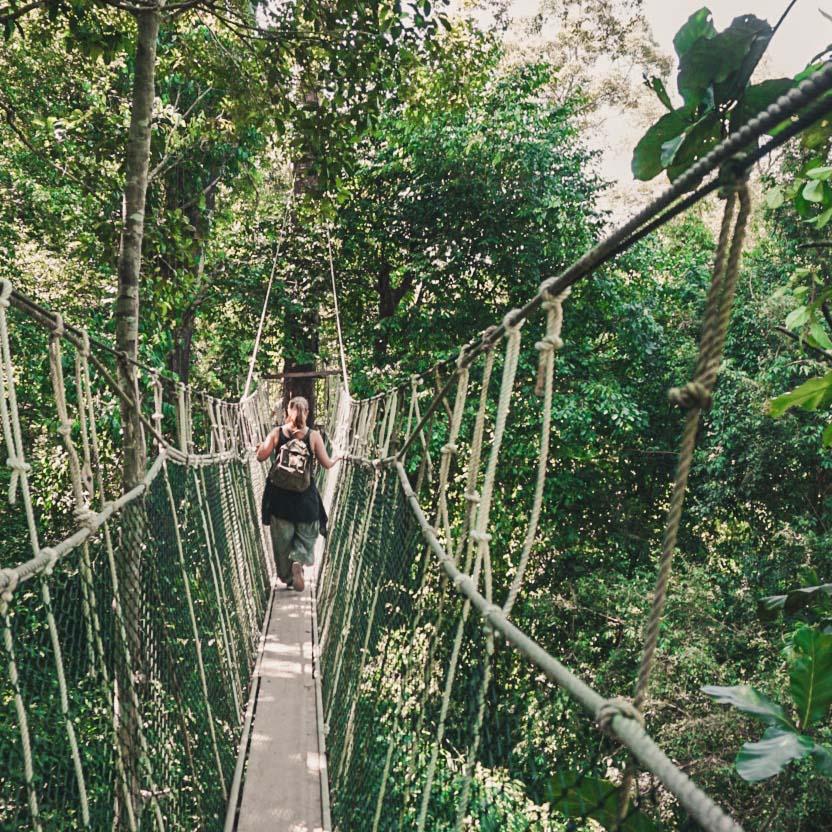 I am sure you watched the jungle book as a kid and that you still have that jungle rhythm in your heart. Time to let it all out on your trip to the world's oldest rainforest called Taman Negara. Learn more about the jungle's flora and fauna while being amazed by some breathtaking views and incredible canopy walks!
Ipoh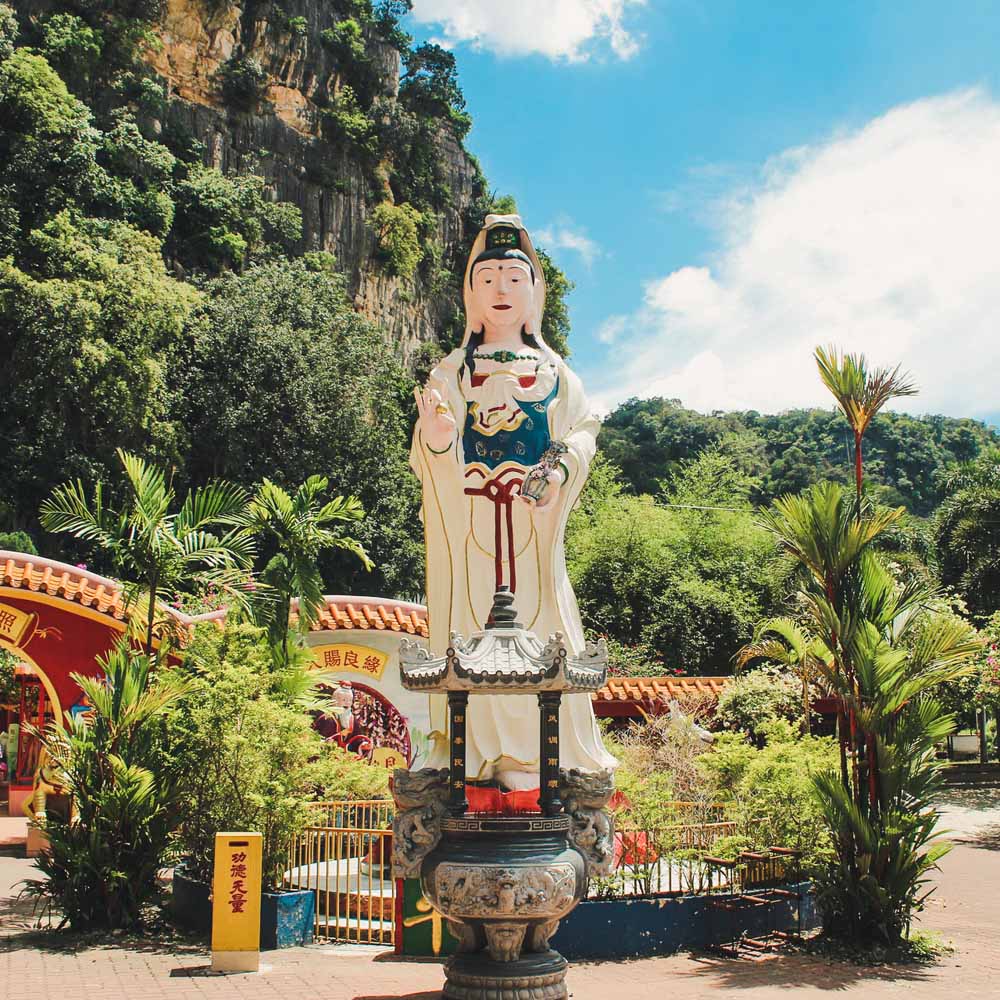 If you are a fan of colorful murals, street photography, and more cave temples, then you should for sure plan a stay in Ipoh, Malaysia! It is still a place off the beaten path in Malaysia and you should get there as long as it isn't that crowded yet!
Borneo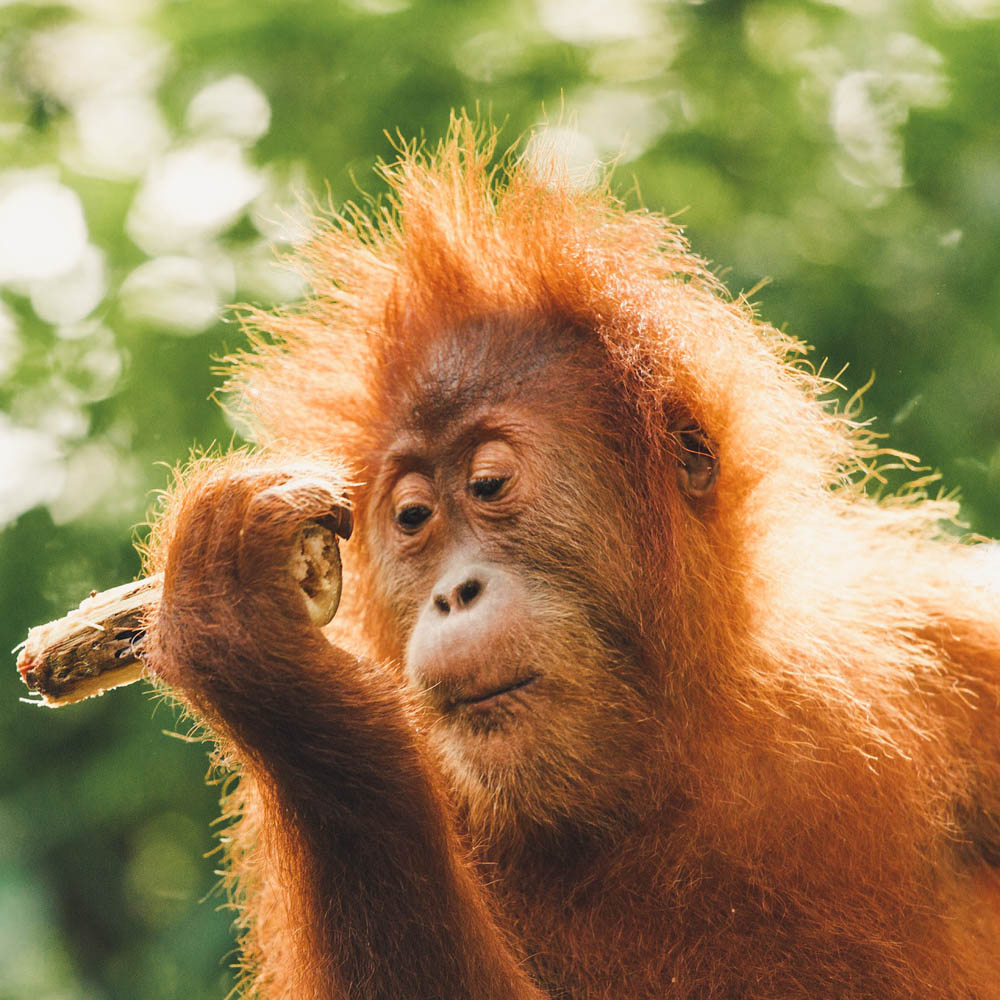 As a fan of wildlife and nature, it is heavy on my bucket list to visit Borneo to visit the Orang Utans of Borneo. Sadly their natural habit gets more and more destroyed and therefore it is even more important to travel it in a responsible way.
Penang Island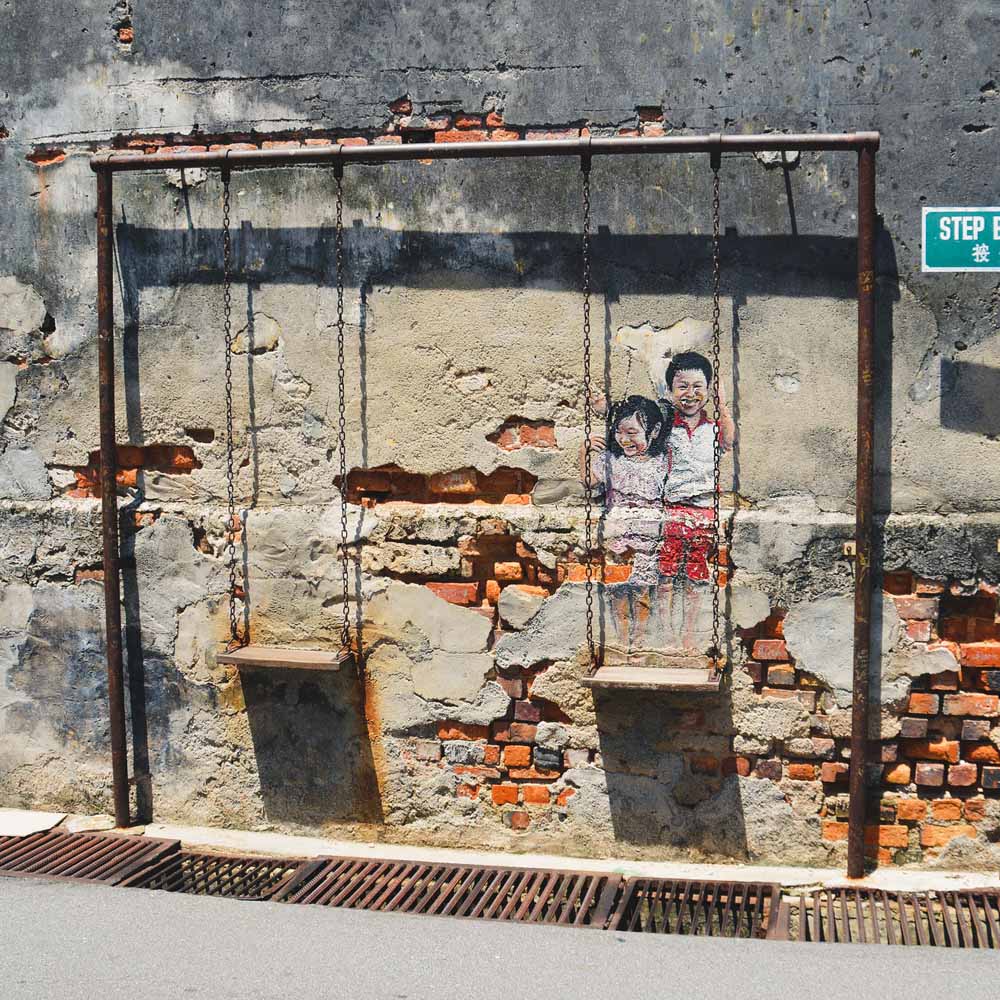 Malaysia capital of tastiness! Penang is famous for two fabulous things: street art and street food. Sadly I missed it back in 2018 and this mistake hunts me forever when I see all the pictures of the delicious street food!
Read More About Traveling Malaysia!
How to Get Around in Malaysia
Transportation in Malaysia is actually quite easy and almost all parts of it are accessible. There is a wide network of public transportation all across the country.
How to Get Around in Kuala Lumpur
Getting around in Kuala Lumpur is easy too! The public transport is accessible and fast. But if you want more privacy and a faster option, download the app Grab that is the Asian version of Uber!
What to Eat in Malaysia
Malaysia has some of the best cuisines I ever got to try. Due to the variety of cultures that are combined in their capital, you can have everything your heart desires! Just to make sure that you got the essentials, add these to your to-do list:
Nasi Lemak
Mee Goreng
Roti Canai
Chicken Rice
Fish Head Soup
Satay
Some sort of Durian
For Further Reading
Travel Responsible in Malaysia
When I was traveling Malaysia I felt like it was a country that suffers from the sheer amount of single-use plastic and the unsustainable behaviors that dictate the day-to-day life of many Malaysians. However, it surprised me that at that place I also found the most plastic-free stores and initiatives. I could write my own blog post about sustainable businesses in Malaysia, but I thought I should include all the other amazing countries as well, so please have a look at my Guide to Zero Waste in Asia!
If you would like to get further insights on how to live a more sustainable life, check out my other blog posts on these important topics!
Credit:
Usually I take all the pictures on this blog on my own, but I decided to use some stock images on this page too. I believe one should always reward good work so I would love to credit the following:
Moritz Klassen for the picture of the Cameron Highlands.
Waqar Hassan for the picture of Ipoh.
Steffen Zimmermann for the picture of the Orang Utan for Borneo.
Dean Moriarty for the picture of a mural in Penang.