Hello and welcome everybody! As I am living in Kuala Lumpur for almost 6 months I am thrilled to see as much from the city as I can. Therefore, it came in handy that a local gave me one of the best tips so far. Once a month the R!uh In The City takes place and we were able the visit their March Retro Edition!
So what is it? Basically, it is a bazaar, but bazaar doesn't describe it correctly. It is more like meeting point for creative persons. But also so much more! There is street food, pop up stalls, a selfie box, live music and so much more! So let me guide you through my favourite stalls of the day!
The Foooood:
So, first of all, we loved the food that was available. There were a lot of street food stalls which offer a lot of various things. We had a pulled lamb sandwich, fried squids and mango ice cream and it was so delicious!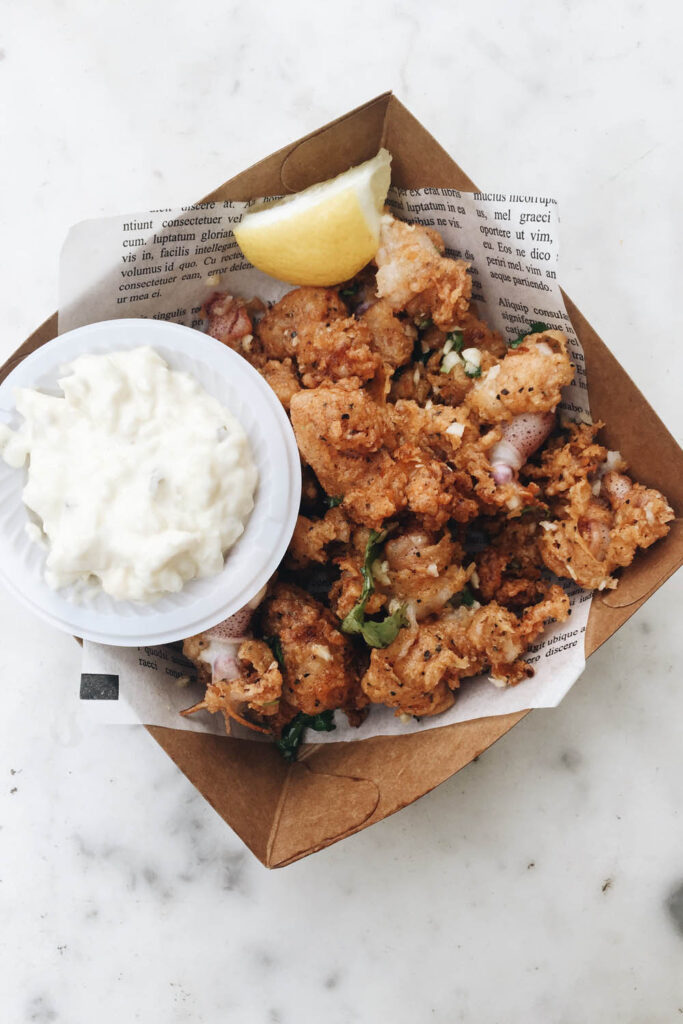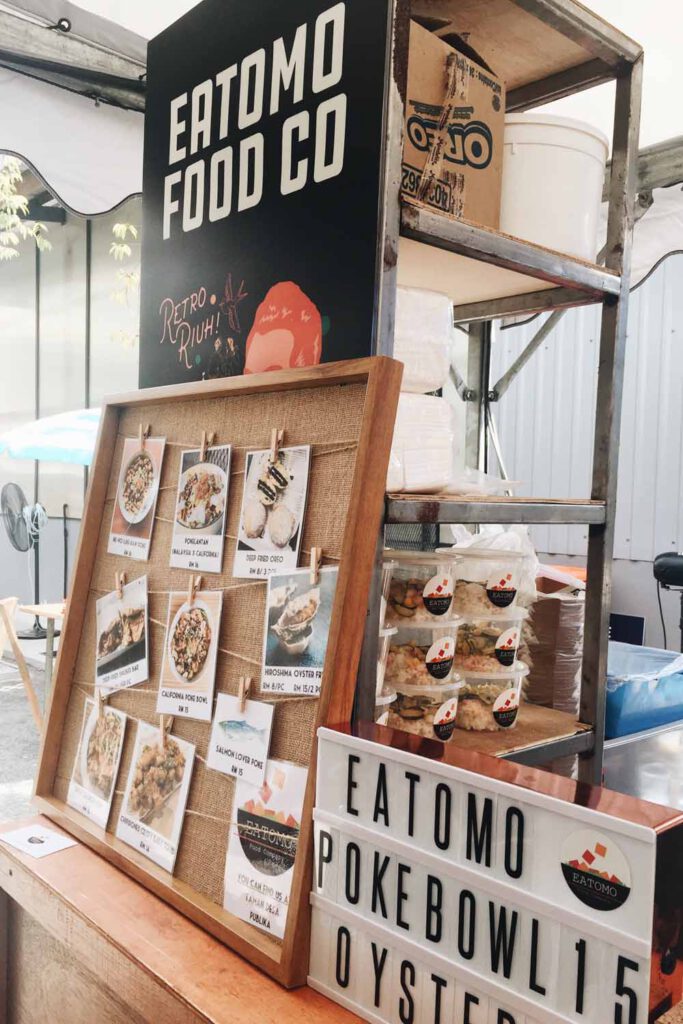 But they had an offer of much more than this! We didn't taste it all but there were more highlights as Coconut Shake, a Tortilla Truck, Hot Dogs, Pastries, Nasi Lemak and many many more!
Related: Food Guide to Kuala Lumpur
The Pop up Stores
Well, a girl must do what girls gotta do: shopping! Especially when the products are handmade from locals. Every month the R!uh In The City features different businesses and/or start-ups. You are lucky, I will list my favourites below because some of them are some real must-haves!
Apothecary – Solid Cologne
They have bomb solid perfumes! As some of you know I try to avoid the usage of plastic and so this perfume is just perfect! I got the scent 'Admiral' from my boyfriend and it is amazing. It has a slightly floral but fresh scent and smells a bit like the sea. As if it was tailored for me! By the way, solid perfume isn't just better for the environment but also for the frequent traveller, as it won't break in your luggage and spill it all. And the third advantage, it won't get you those brown freckles when exposed to the sun. Well, which other perfume can beat this?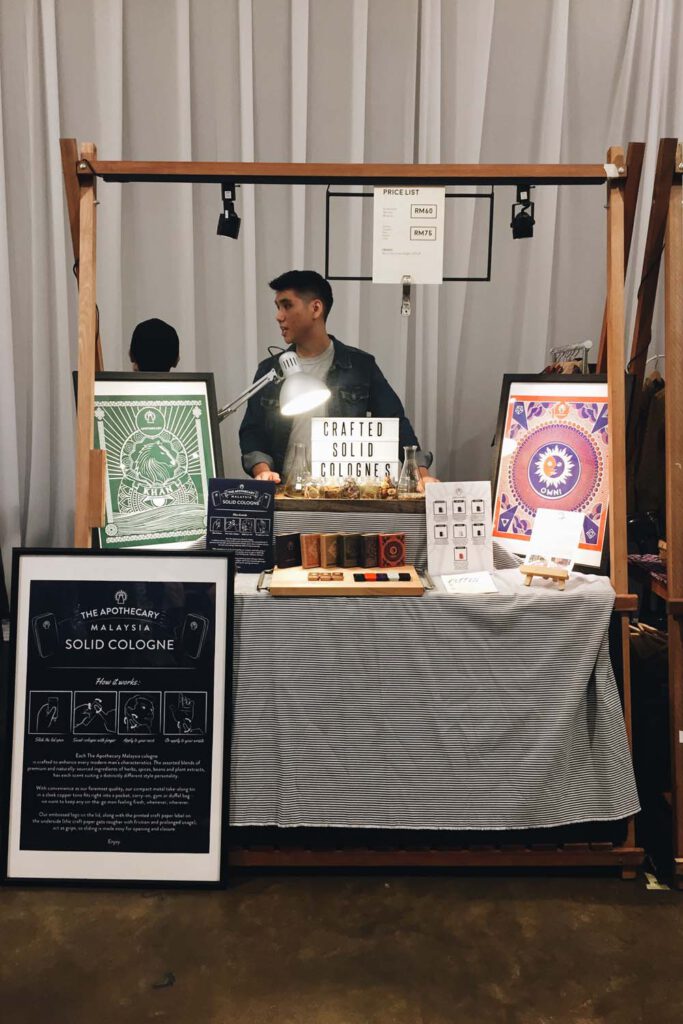 Lilin & Co
Another wonderful product being sold at the R!uh in The City were the soy candles from Lilin & Co.
They sell their candles in two different sizes and they have the most gorgeous scents. The bigger candles even have a wood wick what means that they sound like a bonfire once they are lit up.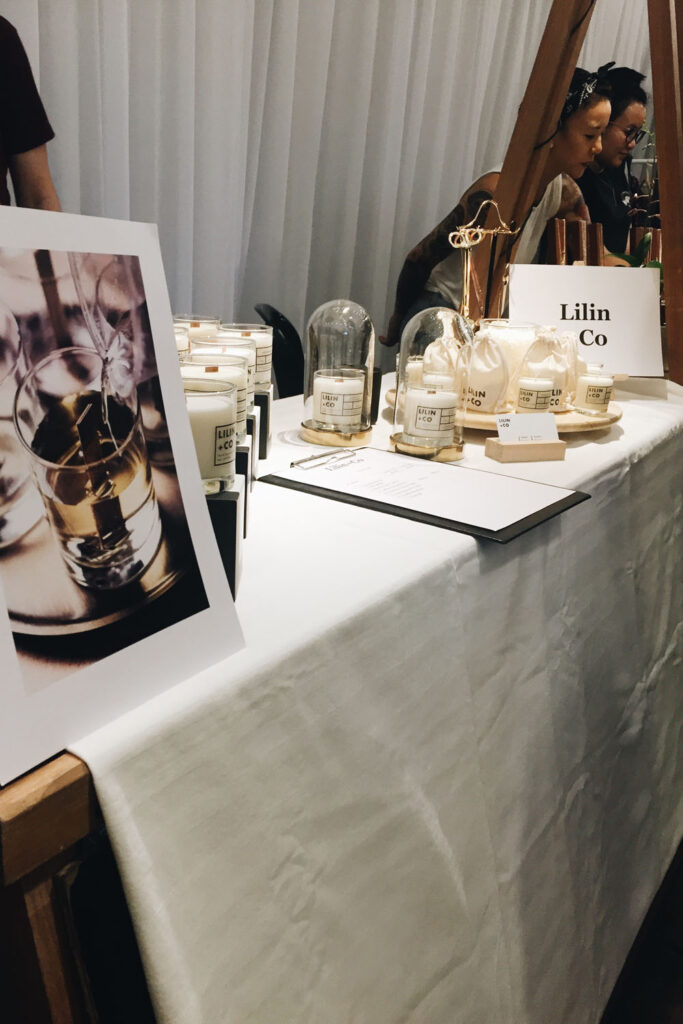 Serasi
Another great business! Serasi produces natural cosmetics and body care. Some of them are even free of plastic (they had me with that.) I tried and smelled all of their fabulous stuff but ended up buying nothing. Why? Because I purchased their sunblock before at the Hive. It is Kuala Lumpur's first Zero Waste store and they have Serasi products too. So if you are in Kuala Lumpur and are in need of anything hygiene related check out their store. Or if you like to stay inside of an air-conditioned mall: they have their own stall in the Bangsar Village.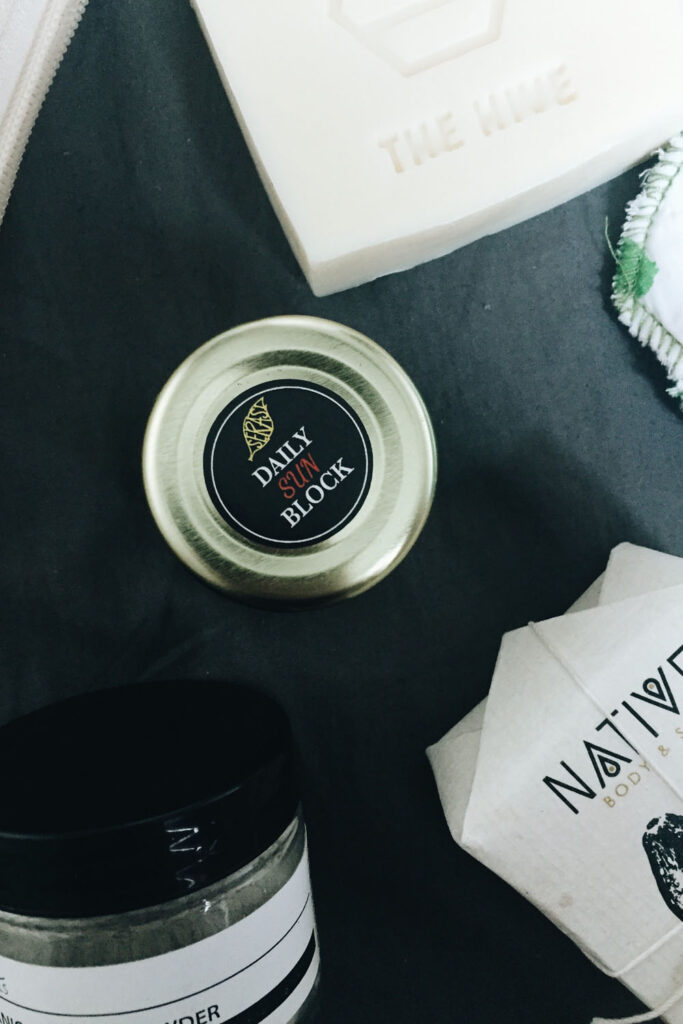 The Art of Riuh in The City
The R!uh also features a lot of art each month to support local artists. There was a voting mechanism where you could choose your favourite piece of art to grant him the chance to be featured to a wider audience.
Related: Best Rooftop Bars of Kuala Lumpur!
Furthermore, you could participate in a lot of workshops for a wide range of topics. They were acting classes, a photography workshop & a coffee art class.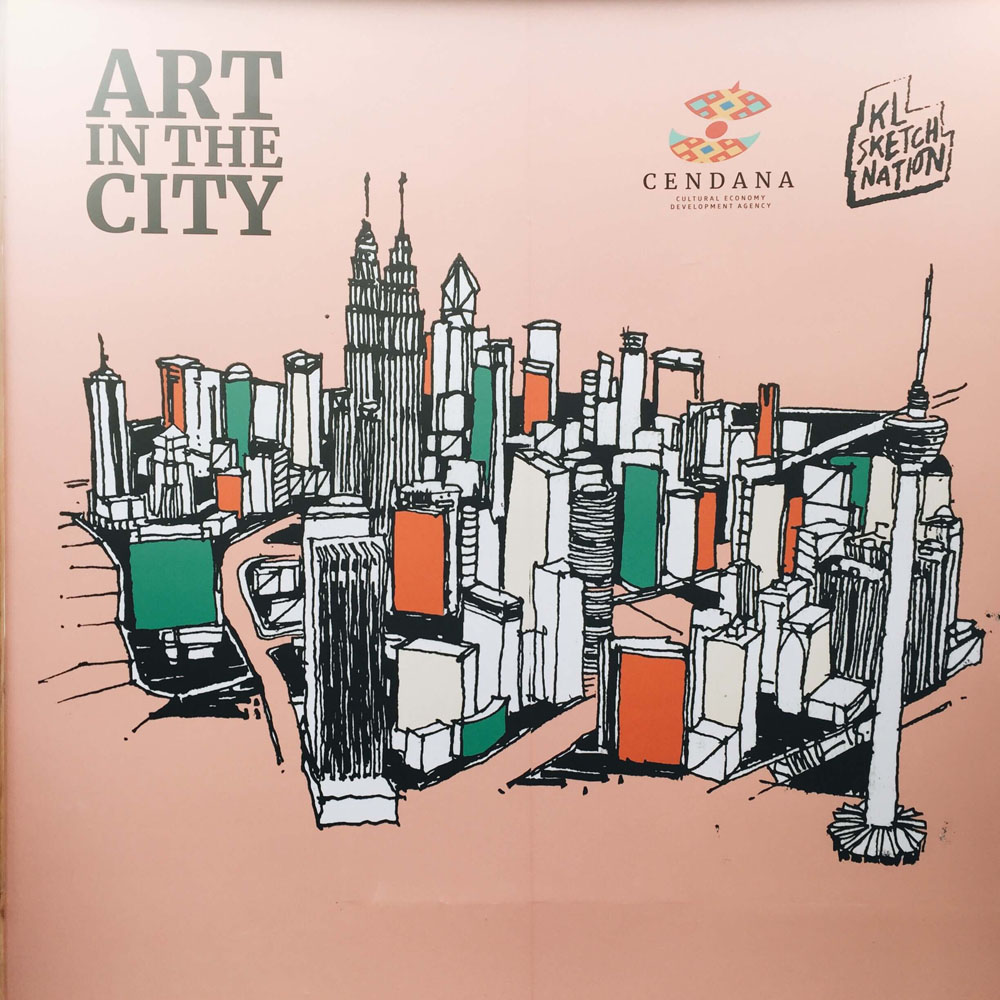 So these were my favourites from this month's R!uh In The City. And you know what? The next one is already marked in my calendar and I can't wait to see all of the things then! Thanks to everyone who makes this special event happen with their engagement, input, happiness and kindness.
Want to learn more about Malaysia? Check out more of my posts!