Hello, my dear coffee lovers! In Düsseldorf, we love having breakfast in unique cafés and we took this love with us to Kuala Lumpur. So we are looking ever and always for the fanciest cafés wherever we are and so this blog post will be updated if I might find new ones after publishing. So let's have a look at my favorite cafés in Kuala Lumpur!
Pulp by Papa Palheta
We really love the atmosphere of this! Based in Bangsar in an old factory hall it has an irresistible flair. You just feel chic and unique by entering it! I could have spent hours there! They sell good coffee, cute pastries and bottled cold-brew. For us one of the best cafés in Kuala Lumpur. My personal highlight was their small cheesecake!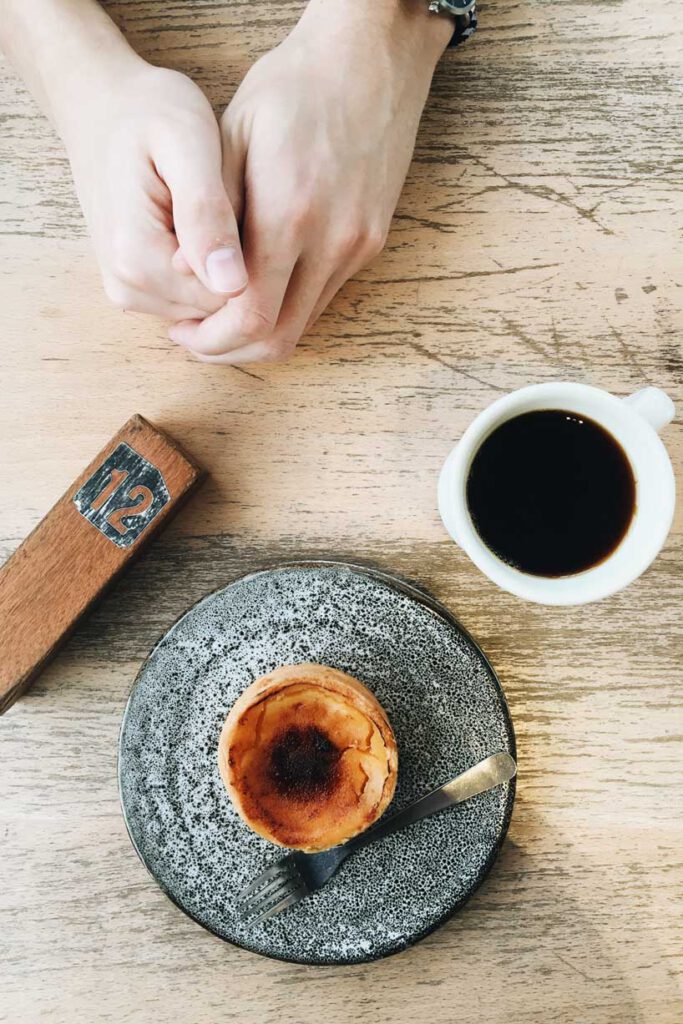 You can find their website here.
New Chapter by The Owls Café
A very cool option for different types of breakfast. You can have various waffles with delicious toppings, amazing English muffins, granola, etc. etc. etc.. Everything paired with a cup of good coffee of course. The interior made it also easy to stay a bit: it was super cozy and made you felt like home!
You can find their website here.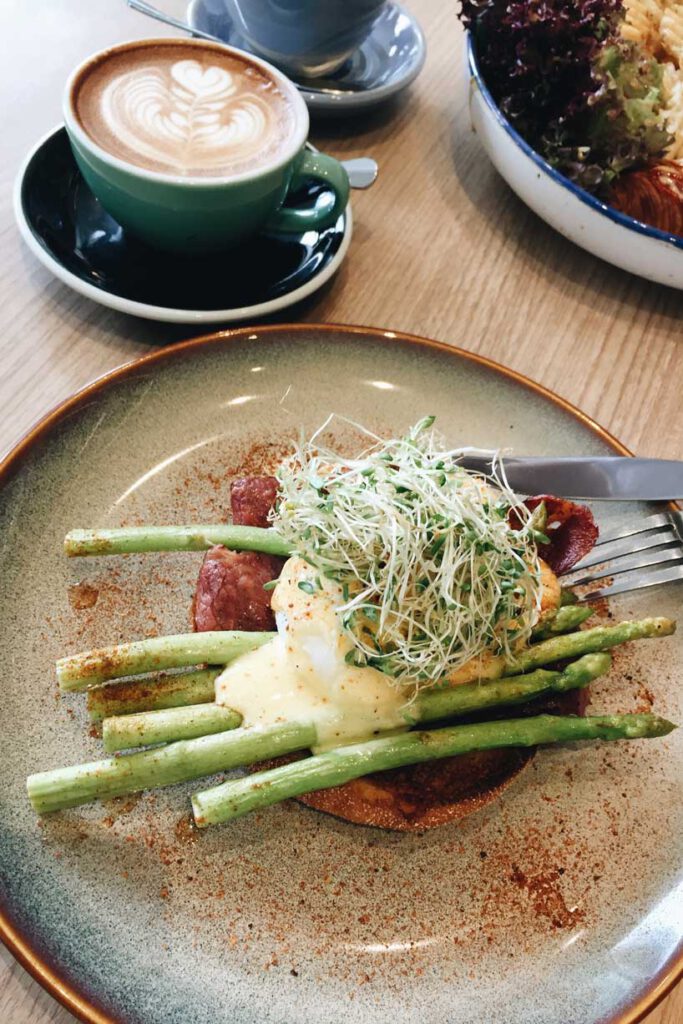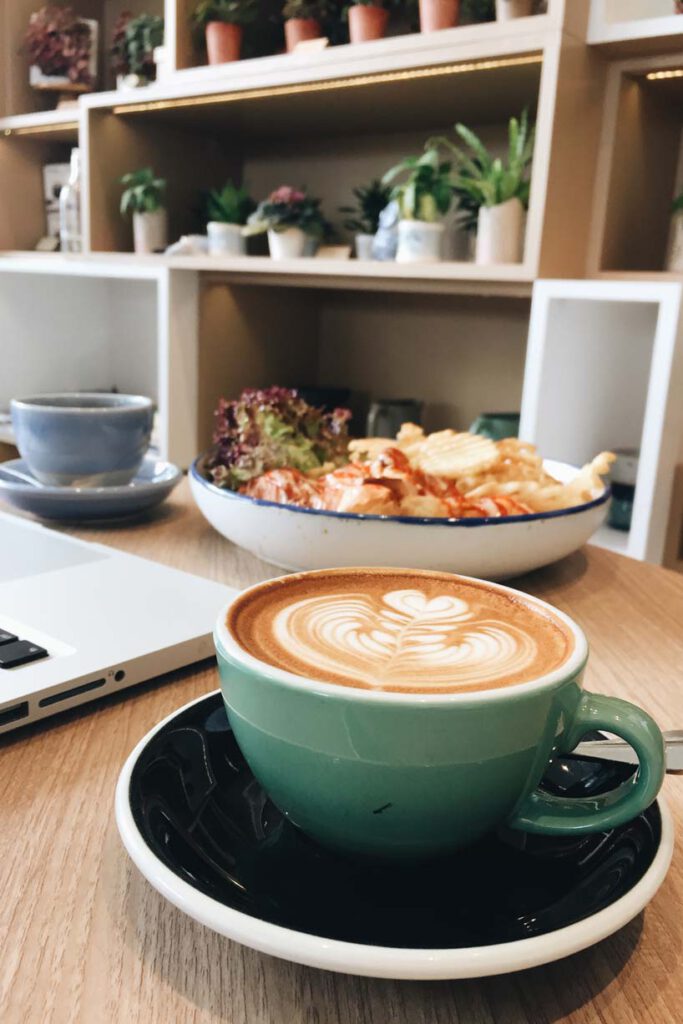 VCR
We didn't have any food there but I bet it is amazing (I saw lovely cakes there and I want to try them so bad!). But we had a really good coffee and what I loved (!) the most was that they offered metal straws for their drinks! This is a really good example of how small changes can make a big impact.
There are two of them, one is in Bangsar and the other one is in Bukit Bintang. You can find their website here.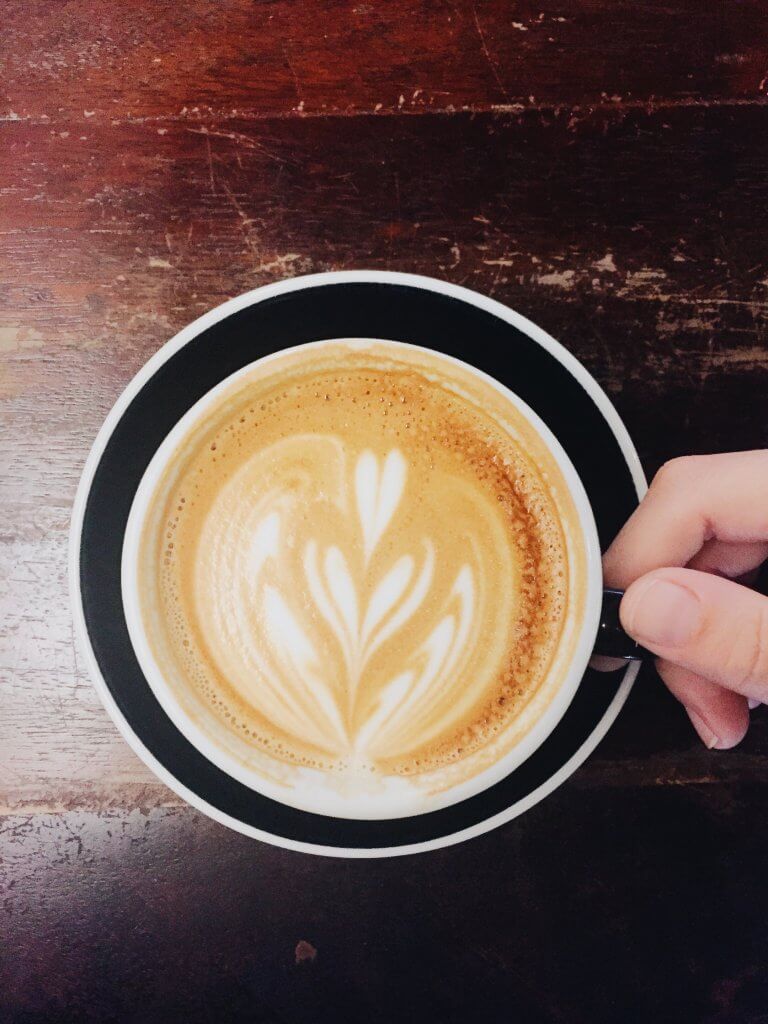 Sometimes you find treasures while you are not even looking for them! We found one cool brand and my boyfriend wanted to buy a wallet from them which they offered in a shop in Petaling Jaya. We got there and not only their shop is amazing but they have an integrated coffee shop and it was really amazing!
This time I went for their Lemonade (I already had a coffee and more caffeine makes me able to see through time) my boyfriend ensures you that their coffee is really good. And the lemonade was delicious too!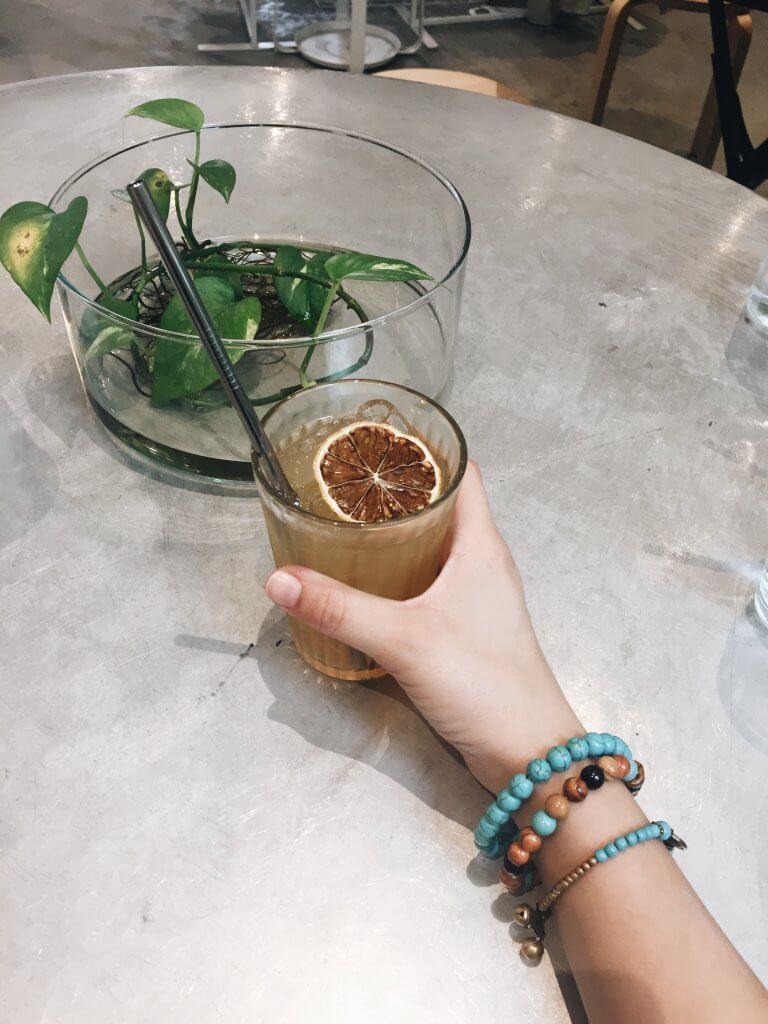 Located in Damansara Heights, Lids and Finch isn't on the typical path of tourists but if you come across this, this is very nice for a classical coffee break (or water in my case, the heat in Kuala Lumpur doesn't always make it easy to drink hot beverages) and pastries. If you work in one of the offices surrounding it, the Lids and Finch also serves a very nice lunch!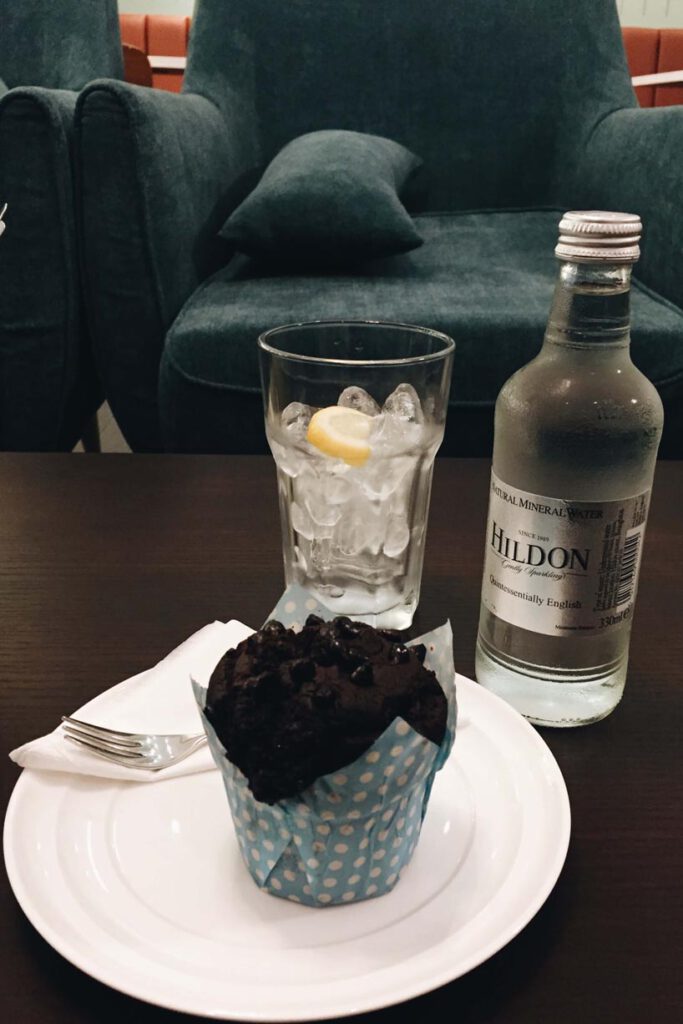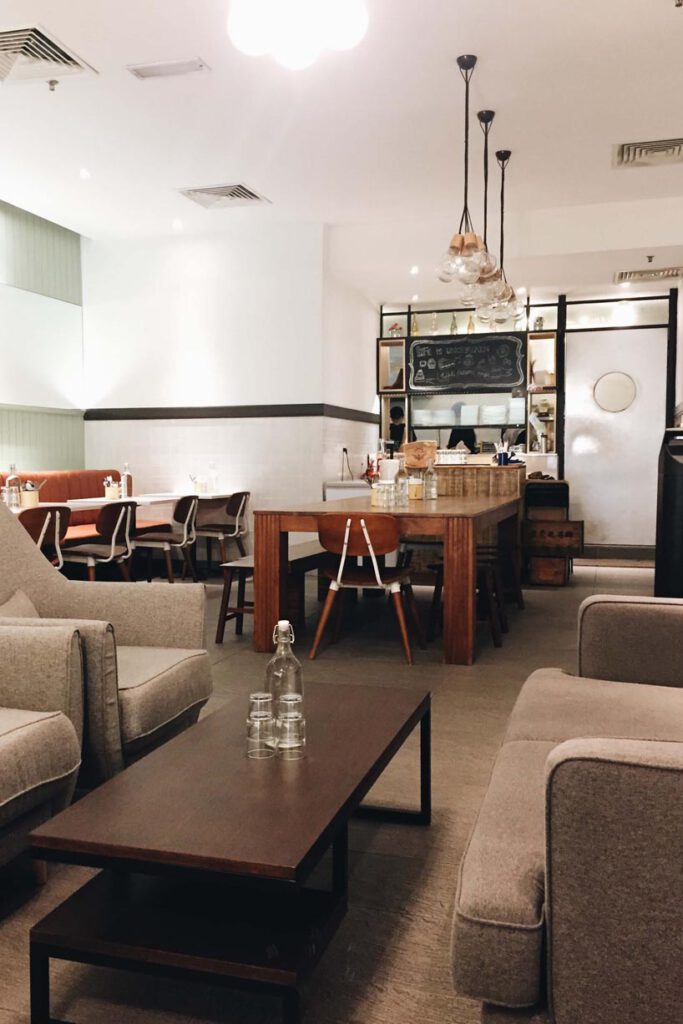 This café really blew me away. They do not only serve coffee but also feature local artists. So while you are having your coffee you can admire what painters or photographers created.
Located in Chinatown it is very close to the Petaling Street and the Pasar Seni, what makes it perfect as a small place for a break while shopping.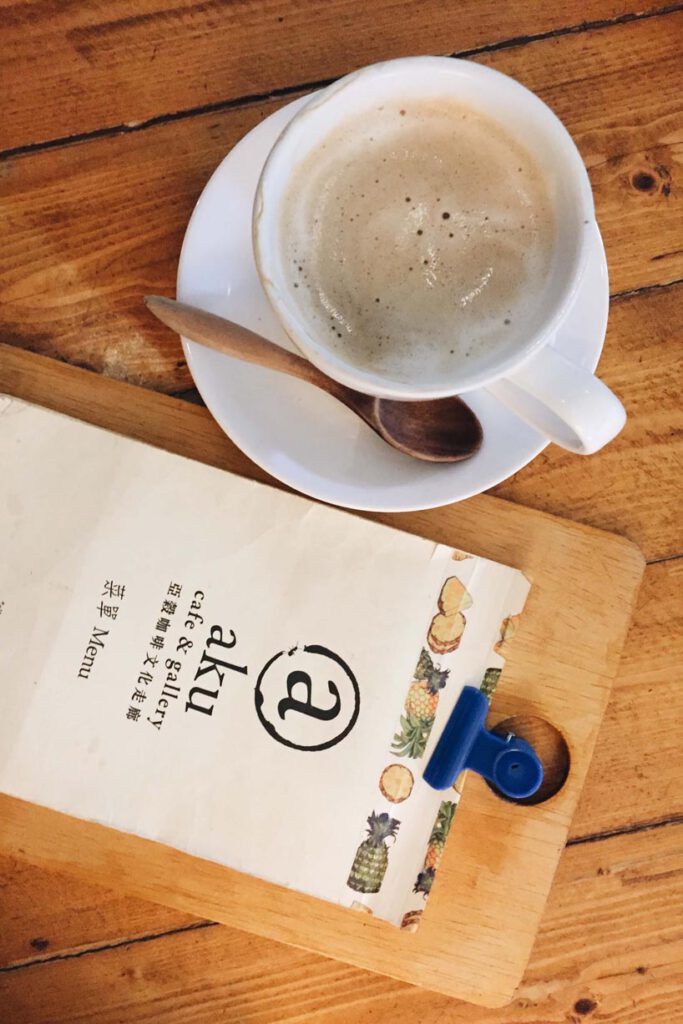 For now, this is my list of amazing cafés but as mentioned before, this list will be updated, as soon as I find new cafés to share with you!
For further information about Kuala Lumpur, you should totally check out my Food Guide to Kuala Lumpur, where to find the best roof top bars in Kuala Lumpur and of course these 5 tips you need to know to make your stay in Kuala Lumpur a success! You should also not miss my favorite photo locations in Kuala Lumpur or the R!uh in the city. You can see, living in Kuala Lumpur gave me a TON of things to write about and I loved to share these insights with you!
Did You Like My Post About The Cafés in Kuala Lumpur? Save it For Later!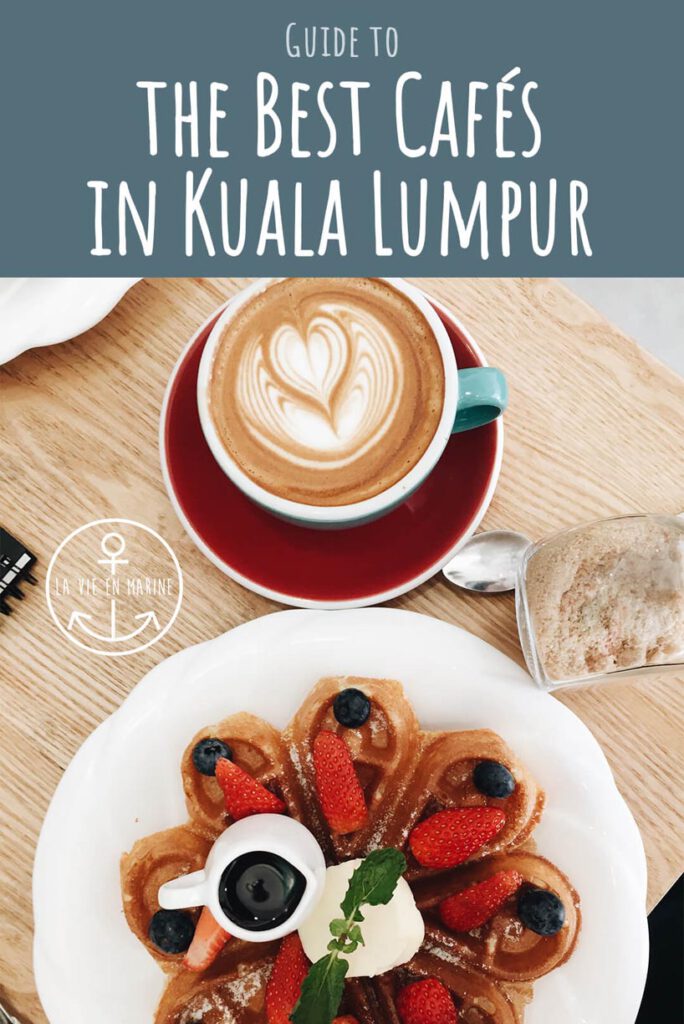 Want to learn more about Malaysia and traveling Asia? Check Out the following