Hello and welcome back! Lately, I had the chance to visit a remote island for the first time in my life. I bet you can imagine this excitement and joy that I felt walking on the white beach, putting frangipani up my hair, drinking coconuts, and finally swimming with turtles for the first time in my life. Where did I get to do this? The answer is Pulau Redang!
Malaysia has lots of paradise-like destinations to offer. Langkawi, the Perhentian islands, Pulau Tioman, just to name a few. Redang happens to be the only one that I visited, so I can't really compare them but for me, Redang is my new personal paradise.
Now that you decided to go to Pulau Redang (aka Paradise!) I will help you to organise the trip by giving you all the information needed to have the perfect getaway.
How to Get There
You wouldn't suspect a remote island to be reached easily, right? Then it wouldn't be remote anymore. So this is why it might be a bit tricky to get there. First, you have to get to the Kuala Lumpur International Airport. From there you will have to take a plane to Kuala Terengganu. I would recommend taking AirAsia because I love their value for money.
You will arrive at a very small airport with only a few gates. Once you entered it, you almost already left it, as the hall is so short. By now should already order a grab that takes you either to Shabandar or Merang Jetty. Both offer ferries but for different times.
Before you choose one ferry service it might be useful to contact your resort or hotel, because they will arrange a shuttle from the harbour to the resort.
As soon as you arrive at your hotel all you have to do is relax. (But just in case, you already booked the amazing activities, I will mention soon!)
Your Resort
So regarding the hotel, I can recommend the Sari Pacifica Resort. The resort comes with a fantastic pool, own beach and the most amazing laid back atmosphere. I swear being on this island was the personal highlight of my whole Asia adventure!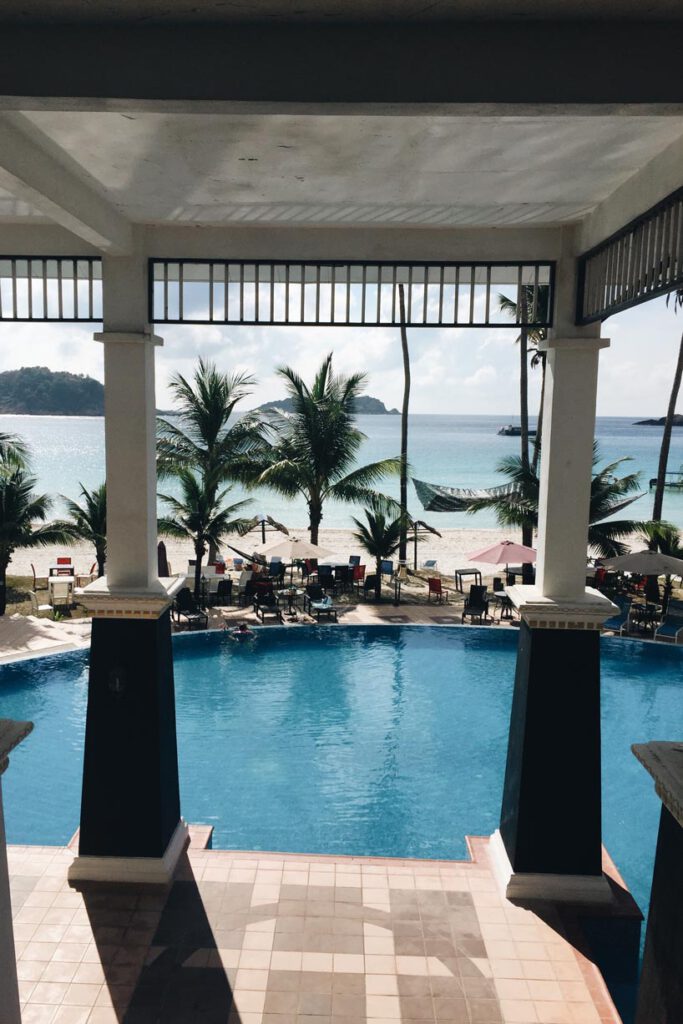 The staff is very friendly and helpful. Especially when it came to organizing our activities they did their best to help us. We had breakfast included, so we had the perfect start each day with their buffet and I would definitely recommend this to you because the island doesn't offer many other alternatives in places with breakfast. Another alternative would be to stay in the Wisana Village Village, a place where Julie from jewels wandering writes about!
Related: Zero Waste in Asia
Activities on Pulau Redang
Pulau Redang is an island and most of the island isn't covered with resorts and hotels yet, so all of the activities take place at the beach or in the ocean. Sorry for those people who like to hike, here it is all about swimming.
Beach Soccer or Volleyball
From time to time, you will find a net on the beach for playing volleyball. In the evening, when the sun isn't burning your head and the hot sand isn't burning your feet anymore the guests of the resorts come together and play.
Don't be shy, ask them if you can play with them. Worst case would be they say no. But then you didn't miss the chance. They will miss their best player instead.
Playing in The Ocean
If you aren't down for putting your head underneath the surface, this is fine too. The beach is so nice and the water is incredibly warm, very nice to swim in. Perfect for a short refreshment or a long swim if you prefer. Some even had a fight with throwing wet sand at each other. (Somehow I wanted to join them.)
Snorkeling in The Bay
I would totally recommend bringing your own snorkeling gear with you, as I find it disgusting when putting something in my mouth that was in many other mouths before. You can find some beautiful snorkelling gear at a very good price at Decathlon, but of course there are more options!
There are several options for snorkelling in Redang so let's start with the obvious one.
You can start directly at the left and right side of the bay. There you can see various beautiful fish all day long. They come in all different shapes and sizes, so I promise you, it won't get boring!
If you are very lucky you might be able to spot a turtle there too, as they sometimes come to play in this area.
Related: Things to do in Langkawi, Malaysia
Snorkeling Tour
I also attended a snorkeling tour, organised by Aboat Time. Our first stop was at a coral reef which was quite interesting.
There was a lot of fish and coral to see. I was even lucky enough to see clownfish (Aka Nemo – for the uncultured swines among you.)
But at the same time it was also devastating to see how the reef is suffering. Most of the corals were dead or dying and I felt so bad to contribute to that, as I had to buy sunscreen and on the island they only sell Nivea (not reef proof.)
The second stop on this tour was the Marine Park and I have to admit that I didn't like this one. Instead of going snorkeling with trillions of other tourists, I decided to sit down and to read and this wasn't too bad either.
Swimming With Turtles
But there is one major highlight, I already talked about on my blog and that is swimming with turtles!
After being sad about not seeing anything breathtaking on my snorkeling trip I decided to do something I would always recommend to you: I talked to the concierge. I told her that I wish to see the turtles so badly and she organized that I could hire a private boat that would bring us directly to the turtles.Next thing I knew that I was surrounded by the most amazing animals and that I could pet and feed them. It was an eye-opening experience that only strengthened my will to live a plastic free life, so I don't contribute to the plastic crisis! After the turtle bay we also visited two other snorkeling sides we really enjoyed and even stood on a sandbank before returning to the bay!
So I think you can skip the snorkeling trip and should hire the private boat directly if you want the best experience possible!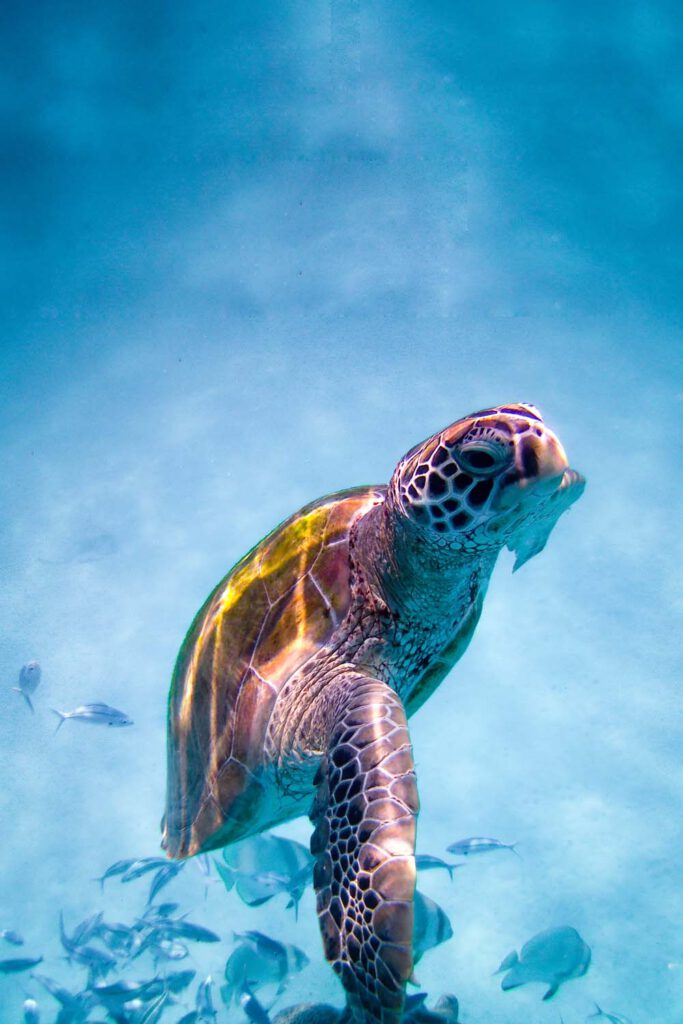 The Food
Being on a tropical island comes with the joy of having sea food all day long! Good news is you can't go wrong with anything. Every restaurant we tried was a total win. My two recommendations are to visit the seafood bbq at the Sari Pacifica which takes place every Saturday and costs 80RM (14€). And the second tip is the restaurant at the left side of the bay, that is located directly at the rocks!
I hope this guide was helpful to you if you are looking for an island getaway! Let me know if you have any questions!
Liked This Post? Pin it for Later!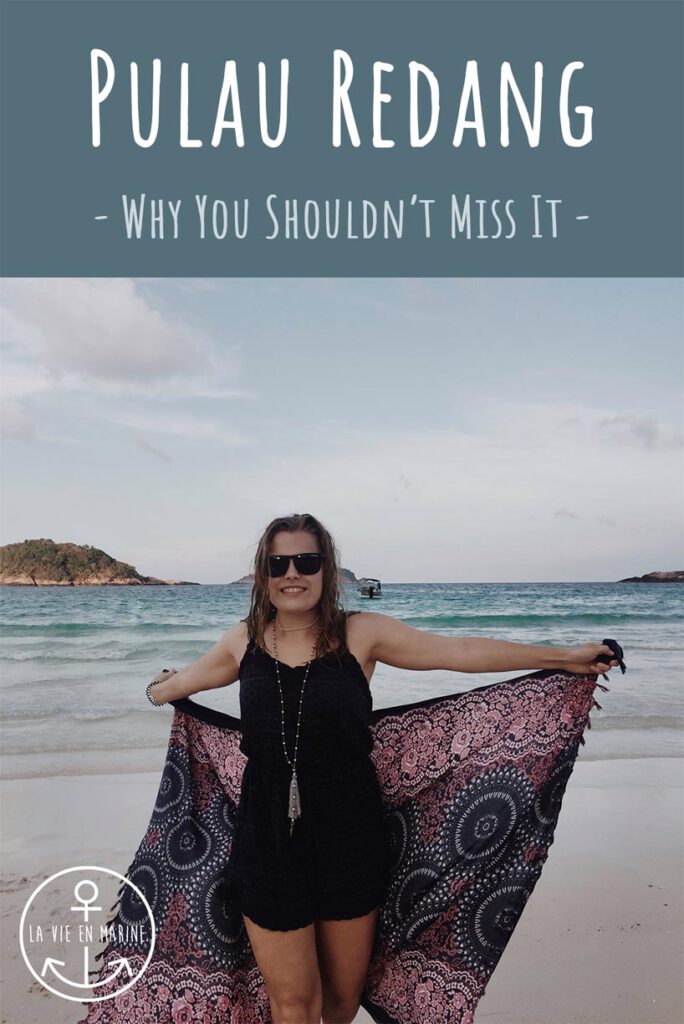 Planning a trip to Malaysia? Here is some helpful information for having the trip of your life!