Hello and welcome! Traveling Asia was one of the most amazing experiences that I got to have. I lived there for five months and was able to do so many amazing things and it has changed me in a way, that I never thought of. Now I want to share a collection of my favorite adventures, my Asia Bucket List,  with you! This list is not complete (and it will never be!) so it might be updated over time as soon as I discover new amazing experiences to share with you!
Bali
Visit a Rice Terrace in Bali
Another great adventure! Visiting a rice terrace isn't only a thing in Bali but it is where we did it! It is very interesting and we learned a lot about it. Of course, those of Bali is a bit overcrowded but nevertheless, it is an absolute highlight. Another pro tip of mine is to try fresh fruits there like the snake fruit (or Salak)! We really enjoyed sitting there for a while, snacking and having a look above the hills with the rice being cultivated there!
Cambodia
See The Sun Rise in Angkor Wat, Cambodia
Well if you don't know about Angkor Wat, then I can't help you anymore. This ancient place is breathtaking and no one should visit Asia, without seeing it. And even if it is hard to pull yourself together, you should get up early to see the sunrise! Make sure to be the first one to get your entrance ticket, so you will see it from the front line!
Recommended: Travel Cambodia – The Ultimate Guide and my tips on how to plan your trip to Cambodia!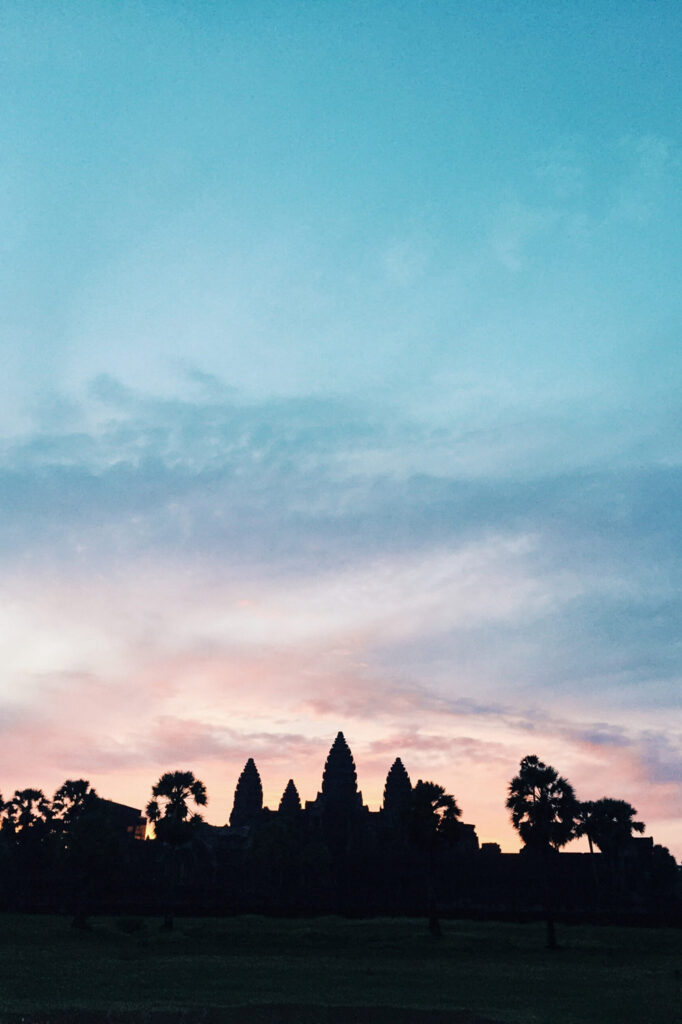 China
Visit the Bund, Shanghai
There are some magnificent skylines in the world. One of them is definitely The Bund in Shanghai. For those who don't know it is divided by a river and has two sides: one that has the most beautiful colonial buildings and the other side that is covered in modern buildings that are almost out of this world. Make sure to visit the Bund two times; by day and by night. Don't miss this, please!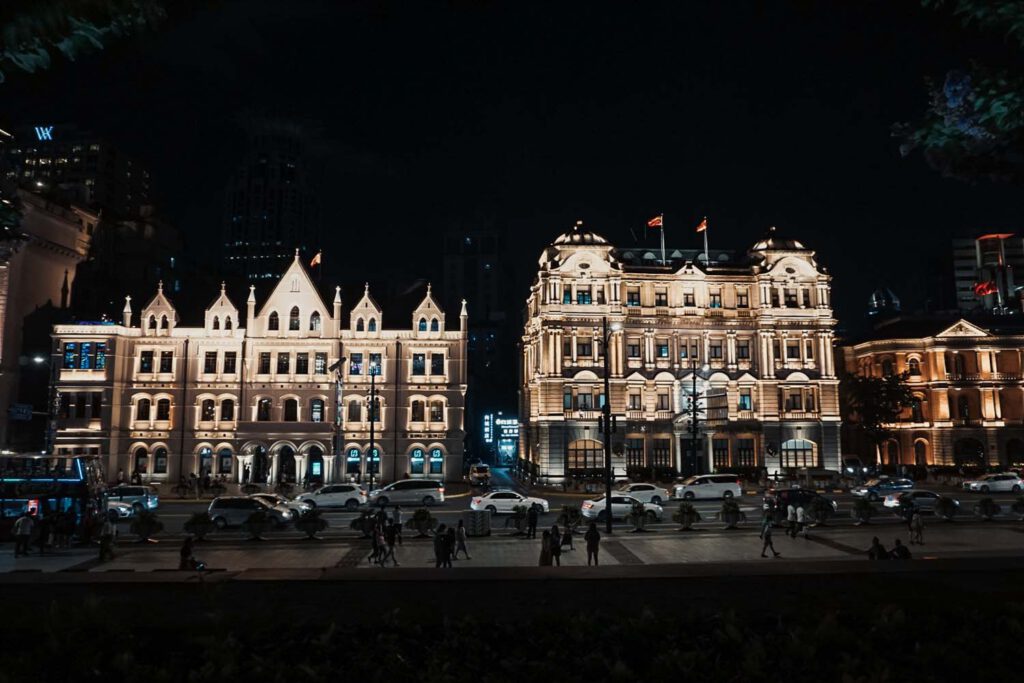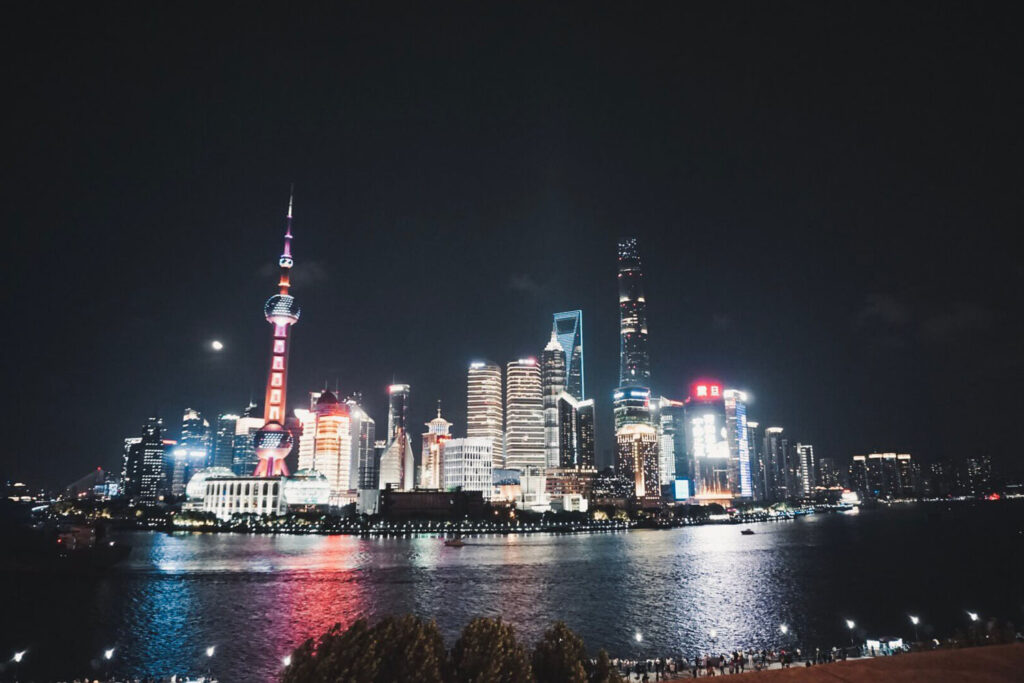 Read More
Visit the Oldest Tea House in China
Once you are in this particular area take a short walk and go to the Yu Yuan area. This place is simply amazing and holds the oldest tea house in China! If you want to take pictures there, be sure to arrive early, as it is usually super packed.
Hong Kong
Ride The Star Ferry in Hong Kong
Hong Kong is a city of superlatives. Its skyscrapers reach so high into the sky that you will have to risk a rigid neck looking upon them. But one of the best attractions is a ride with the star-ferry to Mainland China. Bring a hat, it tends to get sunny there!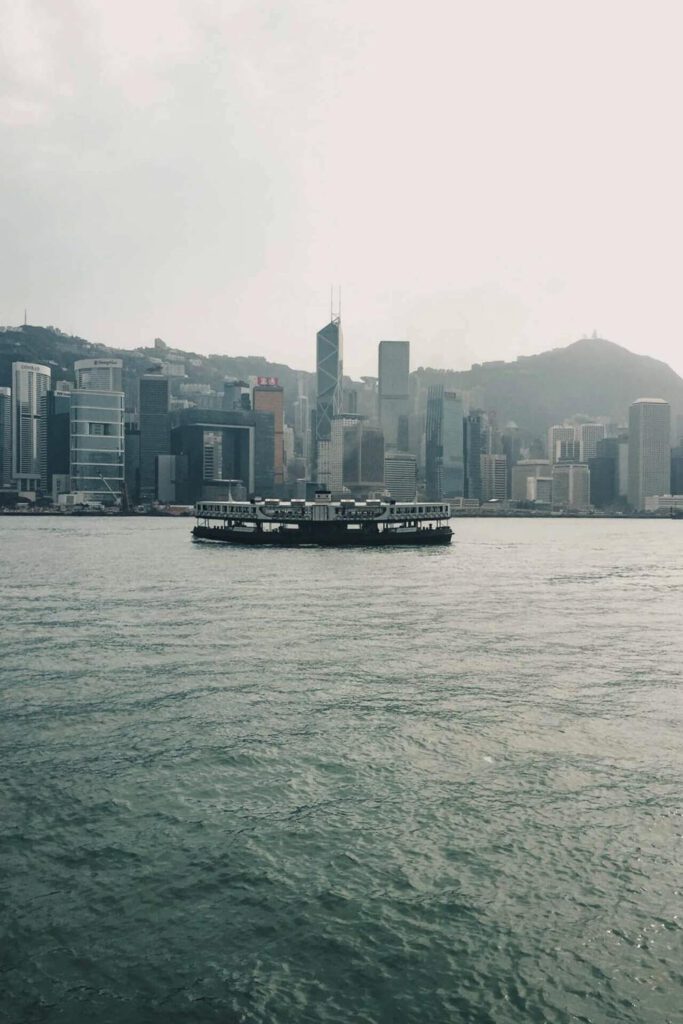 Malaysia
Have a drink Next to The Petronas Towers
Well, I am spoiled by having seen some of the most impressive rooftop bars in the entire world I could say. But no matter how many of them I will visit, my absolute highlight is the Marini's where you basically sit directly next to the Petronas Towers. Sounds breathtaking? It is my friend, it really is.
For Further Reading
Swim With a Turtle in Malaysia
One of the most amazing things that I did in Asia was swimming with a turtle. These gentle animals are amazing and wonderful. The island where I got close to them is called Pulau Redang and is a paradise itself. Swimming with turtles just completed this whole island experience and up to this day I am so so grateful that I could share this moment.
Hike The World's Oldest Jungle
During my time abroad I got the chance to hike two incredible tropical jungles and both times it was absolutely amazing and something I would always do again!
The first time was when I was hiking on Koh Rong Sanloem in Cambodia which was very hard and kinda scary, I went for another one just a week later in Taman Negara, the oldest rainforest in the world, which was very jungle-beginner friendly!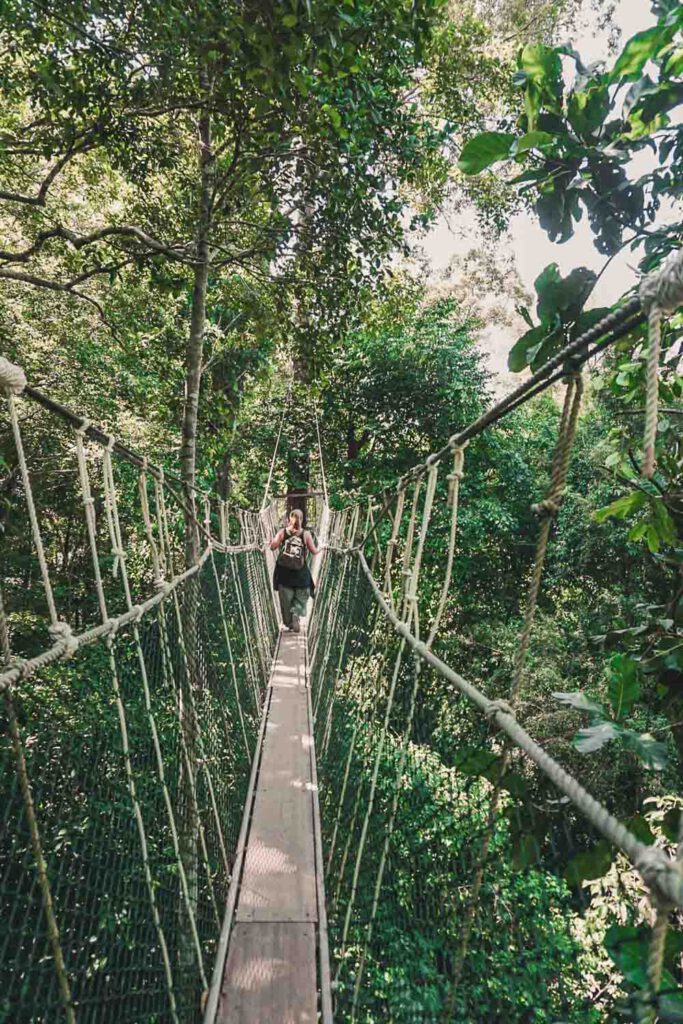 Singapore
Have a Drink on Top of The Marina Bay Sands
For many people, Singapore is the first stop on their way to South East Asia. I really love this country and enjoyed every second there! For tourists, there are plenty of things to do there and nobody will end up being bored. But the one thing that stands out the most is the cities symbol: the Marina Bay Sands. And therefore it was one of my favourite experiences is to have a drink on top of the Marina Bay Sands. The bar that is located there is called Cé La Vi and is open for anyone to spare 20 bucks. This is not anything but it is worth doing it once in a lifetime.
Read More:
Have The Best Satay on The Entire World
Did you know that Singapore is one of the few places where street satay is honored with Michelin stars. And of course, you have to try one of those. If you are not one of those who are into meat, try the veggie edition. Broccoli and bell pepper are just as delicious as those of prawn or chicken!
Read More:
Thailand
Visit The Temples of Bangkok
Thailand is a beautiful country and in my opinion, the one that offers some of the most beautiful temples. And luckily those temples are quite close to each other! The ones that I advise you to visit are Wat Pho & Wat Arun. And it is really something that should be on your Asia Bucket list!
Wat Pho is a giant area with many colorful buildings, one of them the temple of reclining buddha. It will take your breath away. Another extra tip is to visit the massage school of the temple to get a wonderful massage by ongoing massage therapists! 
The other temple I recommend is Wat Arun. The temple of the Dawn is so beautiful, it will take your breath away! It is so white and shiny and when it is windy, small bells will ring all the time. It is such a peaceful and serene place I could have spent hours there!
Vietnam
See The Beauty of Ha Long Bay, Vietnam
The Ha Long Bay is legendary. It is a UNESCO world heritage and one of Vietnam's highlights! In my opinion, you should either book a two day, one night cruise or simply settle for a whole day cruise. We went for a whole day and had an amazing time that included kayaking, discovering a cave and buying fruit from a floating market. Such a wonderful experience!
This Might be Interesting too:
And that's it! Did you like this post? What did you experience that is on it already? What should be on the perfect Asia Bucket List in your opinion? Please let me know in the comments!
Liked This Post? Pin It For Later!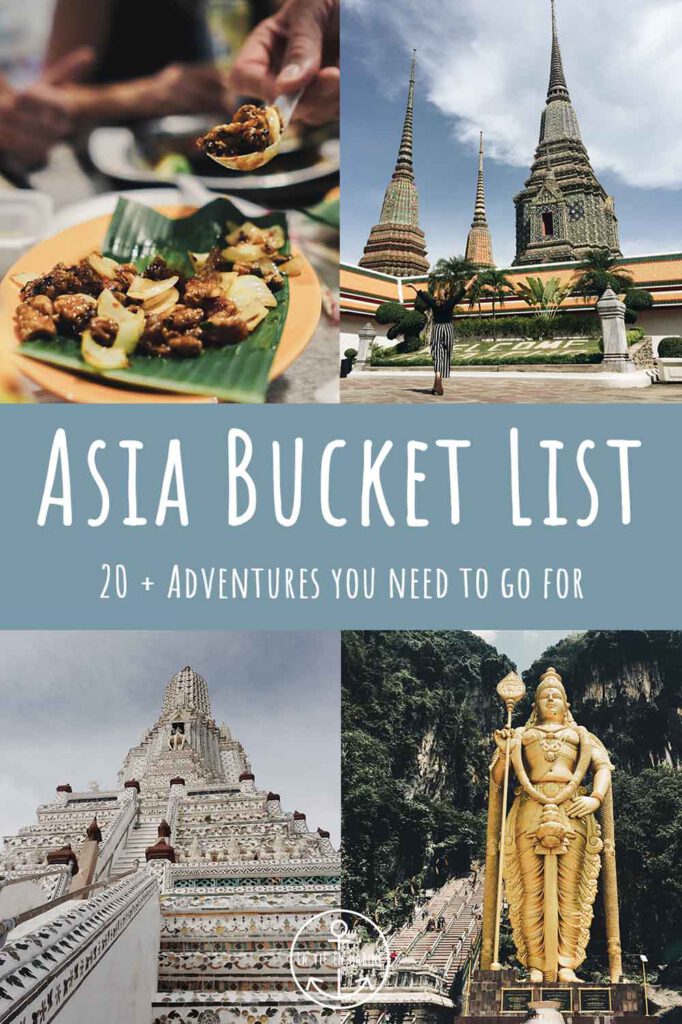 If you want to learn more about my camera and photography essentials, check out my post about everything you need for travel photography.
Sony Alpha 6600 – the best travel camera out there!
Sony 35 mm f 1,8 lense – perfect for sharp shots with blurred background!
Amazon Basics Tripod – small light tripod, that fits in any bag!
Cullman Camera Bag – well padded camera bag, that will fit your camera body and two lenses. Ideal for the light traveler!