Hello! Are you looking for some recommendations for some culinary adventures in Singapore? Don't worry, I am here to guide you! On this list I will tell you all the amazing places where you can eat in Singapore. It includes all the restaurants, cafés and roof top bars that I loved to discover in Singapore! Welcome to my Singapore Food Guide!
This post contains affiliate links. If you buy something that I recommend, I will earn a small commission. As always, this commission won't make you pay any cent more, it only helps me to provide more helpful postings.
What to Eat in Singapore
Let's start with all the amazing food that you can find with Singapore! As Singapore is a melting pot, you can actually find cuisine from all over the world in that town. Nevertheless the best food in Singapore is what you would consider as Singaporean food which is a mixture of Chinese, Indian and Malay food that developed its own character over time, that is sometimes just too good to be true. Some of the dishes that you need to have in any case during your stay in Singapore are:
Satay – most delicious grilled meat you will find on the entire globe
Mee Goreng – best noodles in the world!
Chicken Rice – perfectly roasted chicken with the best seasoned rice!
Roti Canai or just Roti with Curry
As many varieties of Dim Sum as you desire to try!
Something to indulge in!
Where to Eat in Singapore
Komalas Vilas in Little India
Komalas Vilas is hands down the best Indian restaurant in all of Singapore. It is an Eldorado for Naan bread and especially vegetarians won't be disappointed, as the restaurant only doesn't serve any meat. We went there and had a chickpea curry that was to die for!
Dragon Chamber
Ok this might be the best tip I have to give you! And it is worth every single Singapore Dollar. When you arrive at the Dragon Chamber, you will be a little bit surprise, to say the least, since its entrance comes with a little twist, that first confused my whole family and then left us in awe. The dishes you get there are incredible delicious and always come with a special arrangement (yup, that's a burning pineapple.)
Learn more about the Dragon Chamber.
Lau Pa Sat
Ok ok ok, that's not a new tip. Actually a tip that I mentioned two times on this website already. Sorry for this. But it is just that one sight / food court of Singapore that I love the most and that is always the first thing for me to do in Singapore. The Lau Pa Sat is a food court that just stands out. You can have everything there that your heart desires, as for example the best satay of Singapore! But still my one true love must be the dumplings. I really can't praise them enough and just by writing about it, I feel like I miss it so much my tummy hurts. Make sure to try those with shrimp and minced meat.
Populus
When in Singapore, you simply need to indulge in some glamorous food. In this case I mean something with truffles on it. And what is the ultimate food to have truffle with? Yep, it is fries. At the Populus you can have some amazing lunch within a super stylish interior.
BRB
Another culinary highlight of Singapore must be the BRB. It is located right next to the Raffles hotel and comes with the amazing atmosphere of a 5 star hotel. It is simply perfect for a small lunch in between all the exploring of Singapore. The small delights that you will have there are incredibly delicious. We decided to go for some tuna tartar and pulpo that was simply to die for.
Recommended: How to Spend 48 Hours in Singapore
Roof Top Bars
One thing I loved about Asia is their fable for roof top bars! I wrote about them before and well Singapore has a few that are indeed quite impressive. In this post, you will find three roof top bars in total. One of them might be the most famous roof top bar of Singapore and two of them are insider tips from someone who loves to discover new and unknown places.
Screening Room
If you are looking for a cool place to have a nice cocktail after your feast at the Lau Pa Sat, I can actually recommend these two places that are also quite close to each other. The Screening comes with an incredible view above China town and the financial district.
Sum Yi Tai
Another beautiful rooftop bar. The Sum Yi Tai also has a great view above Singapore's skyscrapers and an incredible interior. My favorite items are the tiled tables, that are absolutely photogenic!
Ce La Vi
I mentioned this one as often as I mentioned the Lau Pa Sat. But it is just so incredible, that it is also on my Singapore Bucket List and of course on my Asia Bucket List! The Ce La Vi is not on the top of some random building in Singapore, but on top of its most iconic landmark: The Marina Bay Sands. I recommend you to have a sundowner there combined with a small snack (they have amazing fries and shrimps). If you are keen to indulge and go all in, there is also a restaurant that is located on the top.
When approaching the Marina Bay Sands, make sure to walk towards the left tower (when approaching from the Fullerton side) or to the right one (when approaching from Marina Bay Sands) and watch out for the logo of the bar. You will get into an elevator that brings you directly to the bar.
Recommended: Asia Bucket List
Cafés
Let's come to my favorite part! The best cafés that I could find in Singapore are a wild mix of incredible places with even better coffee. They can be found all over Singapore and can add that little bit of specialty to your Singapore experience!
Monument Lifestyle
The first café on this list is an absolute stunner. The Monument Lifestyle could be one of my favorite cafés in Singapore. With their café they created a little surf shack in the middle of a metropole, where they serve coffee and breakfast. You will definitely find something delicious there, no matter if you are the sweet or hearty type!
Besides coffee and breakfast they also sell a small collection of sustainable clothing and lifestyle goods. And that's something I always love.
Group Therapy
As you may know from various café guides, I am always up for coffee and breakfast before sightseeing. At the Group Therapy we found yet another great place to start a day in Singapore. Make sure to have a coffee with one of their amazing toasts with poached eggs. For sure my favorite!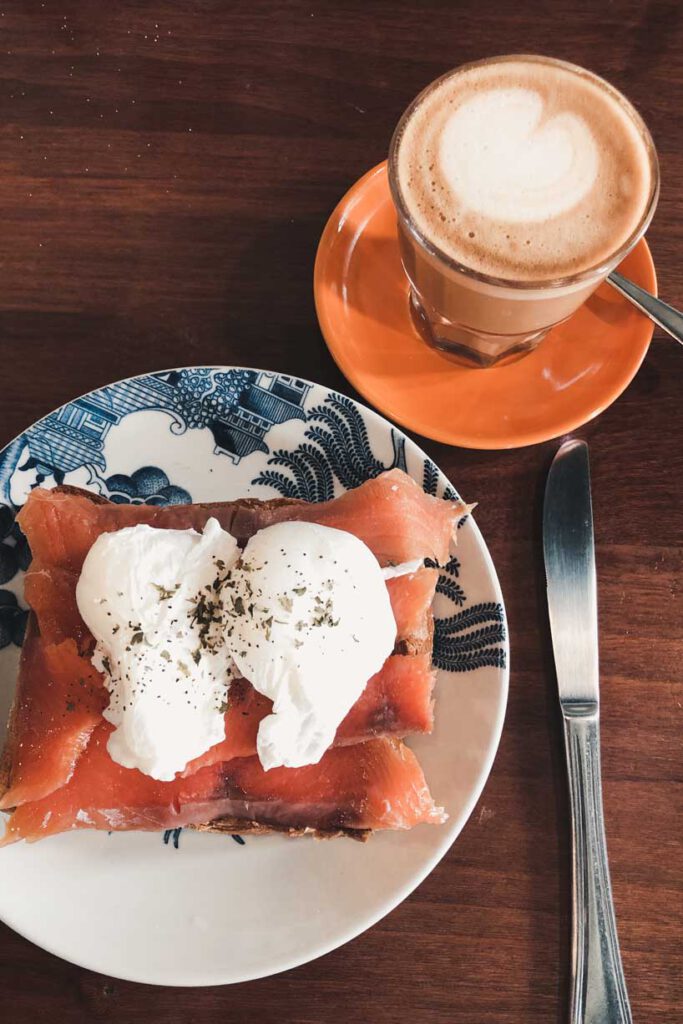 The Wired Monkey Singapore
This café is the one with the strangest interior design I ever found! The Wired Monkey Singapore doesn't have any tables but a staircase like construct that creates three different levels for seating. This creative twist created such a cool atmosphere, that we decided to sit there for a whole while, reading the cool magazines that are provided by the café owners.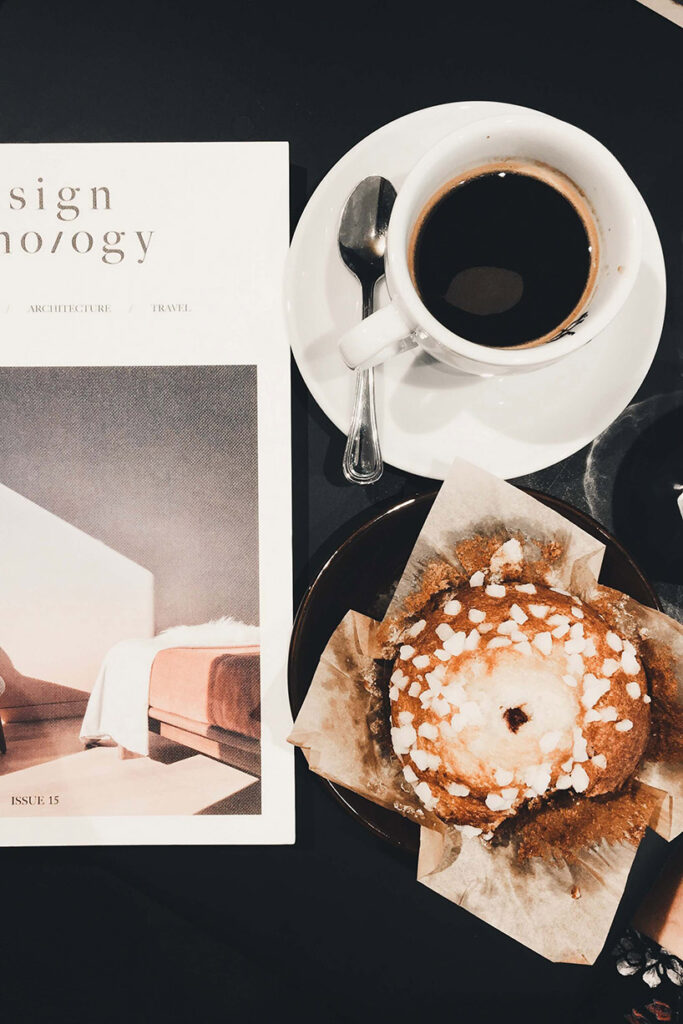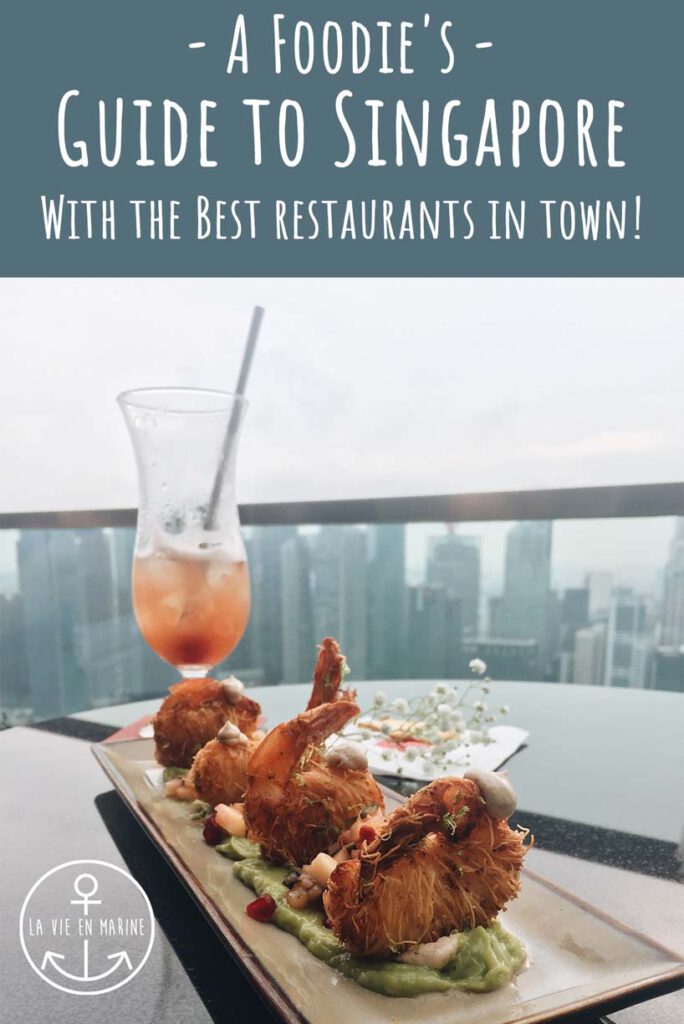 If you want to learn more about my camera and photography essentials, check out my post about everything you need for travel photography.
Sony Alpha 6600 – the best travel camera out there!
Sony 35 mm f 1,8 lense – perfect for sharp shots with blurred background!
Amazon Basics Tripod – small light tripod, that fits in any bag!
Cullman Camera Bag – well padded camera bag, that will fit your camera body and two lenses. Ideal for the light traveler!