Almost two years have passed since I wrote my article about going to Singapore. Back then I visited this wonderful city for the first time but by now I have been there three times in total, so my knowledge about the cities highlights has at least doubled. That's why I want to share this with you and display my highlights of Singapore and how to get the most out of your time in Singapore.
So for you to get an all-inclusive overview I start with your accommodation. Singapore is an expensive city (at least when being compared to the rest of Southeast Asia.) so you have to keep in mind, that even the most simple rooms will take quite a lot of your budget. For those who aren't afraid to spend a little bit more on the accommodation, I have a tip for you too that I got to test while travelling with my mother.
This post contains affeliate links. That means that if you click on the products and buy via this link, that I can get a comission. This service won't cost you a cent more and allows me to provide you with more travel content.
Accommodations in Singapore
The Carlton City Singapore
As I have been to Singapore with my mother twice I had the pleasure to stay in the hotel with her that as covered by the airline that she is working for. Those crewhotels are always more expensive and more comfortable than the hotels that I usually can afford.
The Carlton City Singapore is a beautiful hotel that I really enjoyed to stay in. It has a nice pool, great breakfast and we had the pleasure to have an awesome seafood BBQ at their place!
COO Bistro & Boutique Hostel
A more budget-friendly option. Clean, nice rooms, nice staff, water & breakfast included. So everything I look for in a hostel and more.
Activities in Singapore
Singapore has tons of sights and things that you just mustn't miss! But as this post should describe just the highlights, I will prioritize it for you, so you can get a better overview! But I promise you that there is more! For my next time in Singapore I planned to visit the Kranji Memorial, Sentosa Island and the Mac Ritchie Tree Top Walk. So you see, Singapore has so much to offer! For now I will tell you the absolute highlights.
The Marina Bay Sands, Gardens by the Bay & The Harbor
If you are stopping for just a short layover this is the place in Singapore that you are not allowed to miss. My tip to get everything done: Arrive by train or taxi and have a walk to the Merlion & the Jubilee Bridge. From there, take a walk on the left handed side along the Durian and the harbor. If you are hungry, have a piece of cake or a snack at one of the restaurants with a view towards the harbor.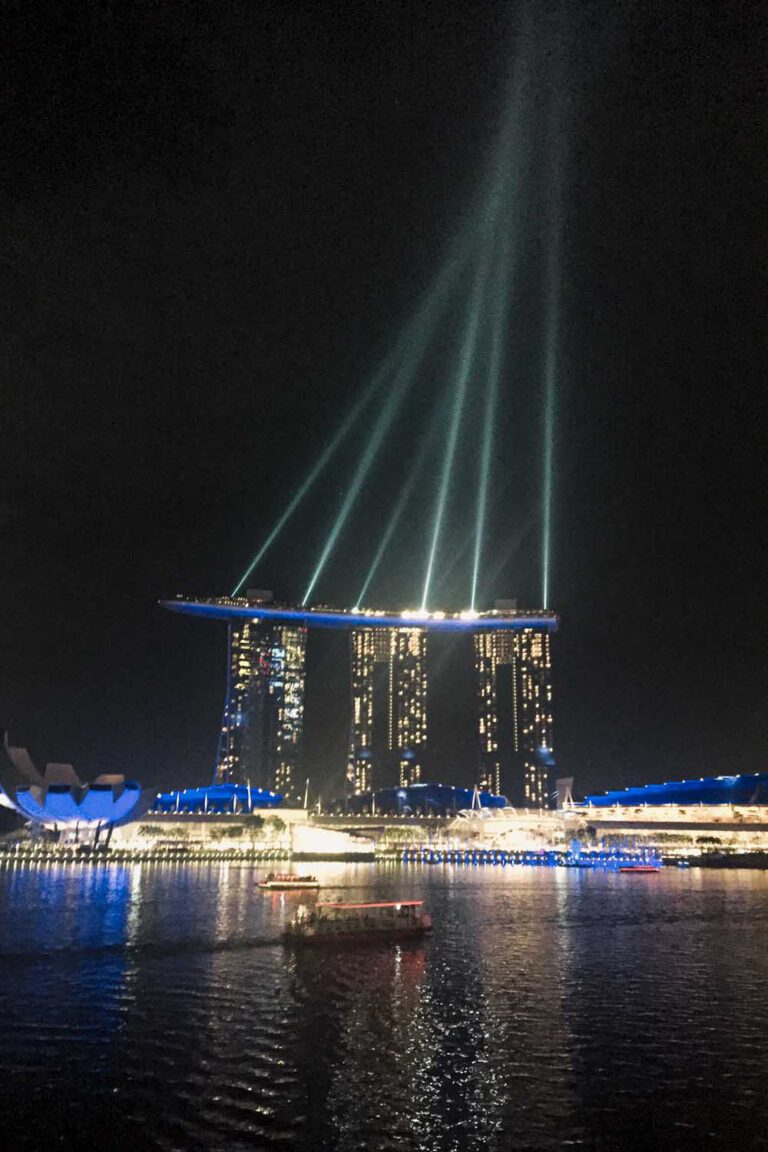 Then walk further over the Helix bridge until you reach the Shoppes Mall, where you can have a short stroll or do some shopping. Afterwards you should go to see the Gardens by the Bay, which is one of Singapore's most famous sights. If you have some more time on your hands, you are should also see the Rainforest Dome with the world's highest indoor-waterfall.
After all the sightseeing it is finally time to have a drink and some snacks. And where could you do this better than on top of Singapore's most iconic building? Yes, I am talking about the Marina Bay Sands! You can easily have your dinner and sundowner there and in my opinion, it isn't even that expensive. Make sure, to come around sunset, so you see stunning Singapore at night!
If you are entering the Marina Bay Sands, make sure you enter it on the ground floor and then go to the right entrance (from the perspective of the Gardens) and have a look for the reception of the Ce La Vié. You will have to pay 20 bucks to get up but when you are up there, you can spend these 20 bucks on drinks and food. And you will definitely feel posh with this view!
Botanical Gardens
The Botanical Gardens of Singapore are my favourite one by far! I just love those huge, green and beautiful place. And even though it is extra ordinary hot there I loved to spend tons of time there. But no matter how long or short you want to stay there, make sure to bring enough sunblock and water with you.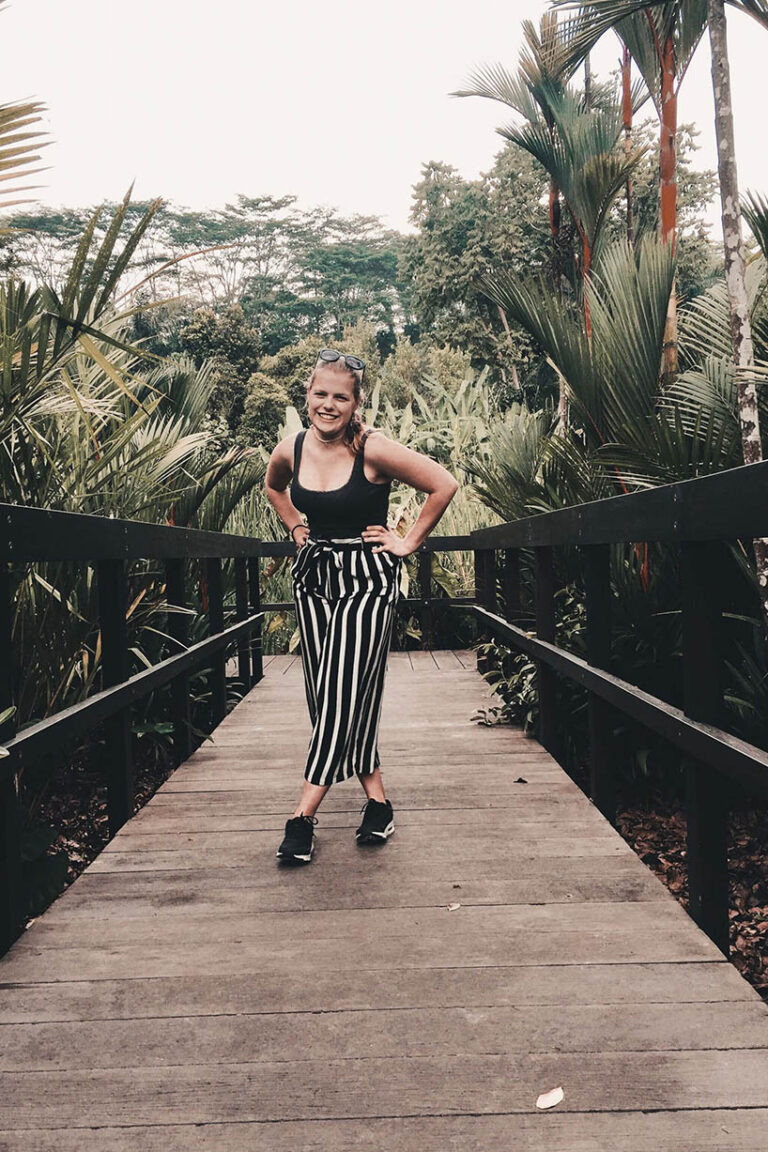 Little India
One of the most colorful and exciting neighborhoods of Singapore. We loved to walk around there and to have a look at every small shop and corner. There are crazy souvenir shops, where you can get the typical trousers for visiting temples & tons of other small gifts for your family and friends.
Recommended: Singapore's Bucket List
Chinatown
Let's be true: no trip to Asia would be perfect if you didn't see a single temple. Chinatown has some very beautiful ones that are very inviting. But there is also more to Chinatown than temples. It is a wonderful area to walk around and get an insight to the daily lives of their inhabitants. My pro tip for you is to visit one of the malls there. There are plenty shops with super interesting products to discover.
Shopping on Orchard Road
If you like to do a little shopping and to feel posh, then you should plan a lot of time for Orchard Road. It is one of the world's most popular shopping boulevards. You can actually buy everything that you desire to have. And if you get the feeling, that you saw everything that's on Orchard Road, just take an escalator downstairs to the basement. Believe it or not there is almost a whole world underneath the surface. I promise you, you will definitely find the thing you were looking for there. And more.
Food, Drinks & Coffee in Singapore!
Now we are definitely reaching the fun part of this post. Eating and drinking are some of my favourite things to do (hehehe) and Singapore has some special offers for those who like to try Asian food for the first time and for those who are already loving it!
Related: Food Guide to Singapore
Lau Pa Sat
I have been to Singapore three times in total and I didn't miss the Lau Pa Sat a single one. And if I will go to Singapore again, I wouldn't want to miss it too.
The Lau Pa Sat is one of the classical food courts that you will find a lot in Singapore and Malaysia, yet I didn't discovered another one that I liked that much.
This mainly occurs because of two reasons: firstly it is clean. Compared to other places that I saw during my travels in Asia, you won't need to worry about putting this food in your body.
And secondly because the range of food you can have is huge. I promise you, no matter where you are from or what you look for in food, you will find it!
My favourite thing is to have dumplings and I love to have as many as possible of them but they also have great chicken, fried prawns, sea food, rice or noodles and satays! So you see, you will definitely love the Lau Pa Sat. And if you do, please come back and tell me what you had, so I can try it the next time!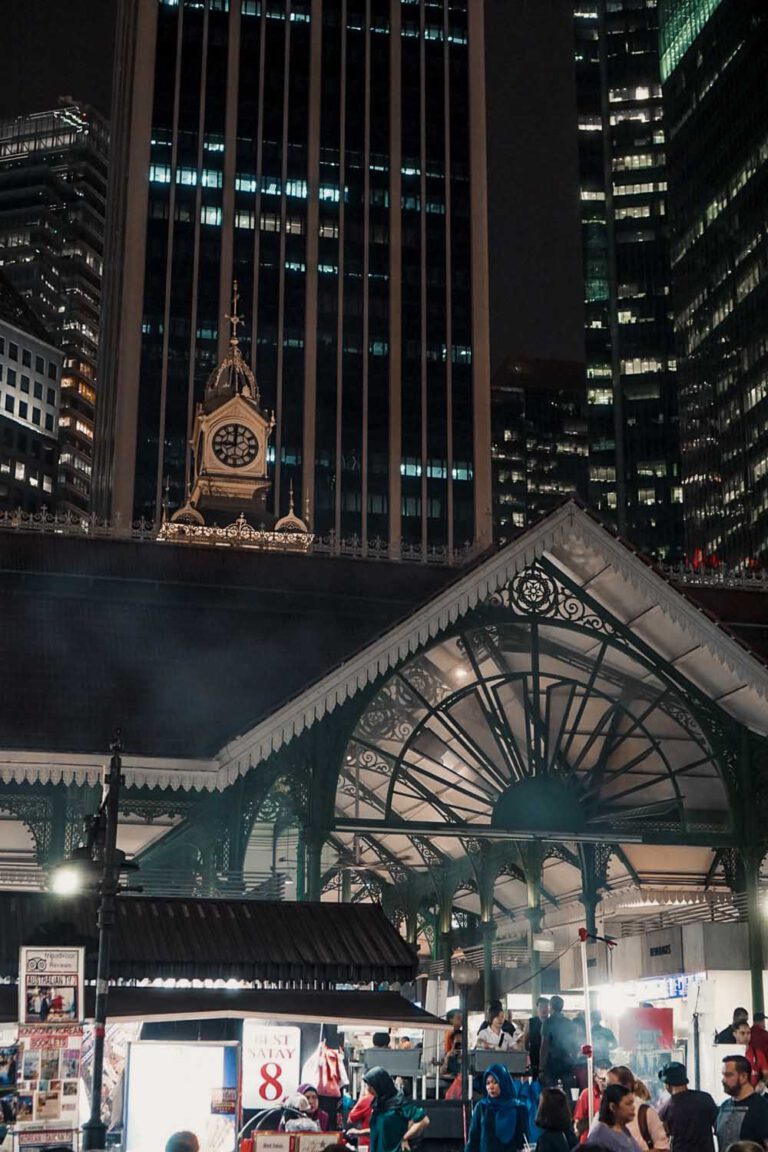 Populus
We just had one lunch at the Populus but I would visit it again as soon as I would have the chance to! They have a super diverse menu and a lovely location. We loved the interior just as much we loved our burgers. And my special tip for soul food: fries with parmesan and truffles. Trust me, it is delicious.
For further information, check out their website!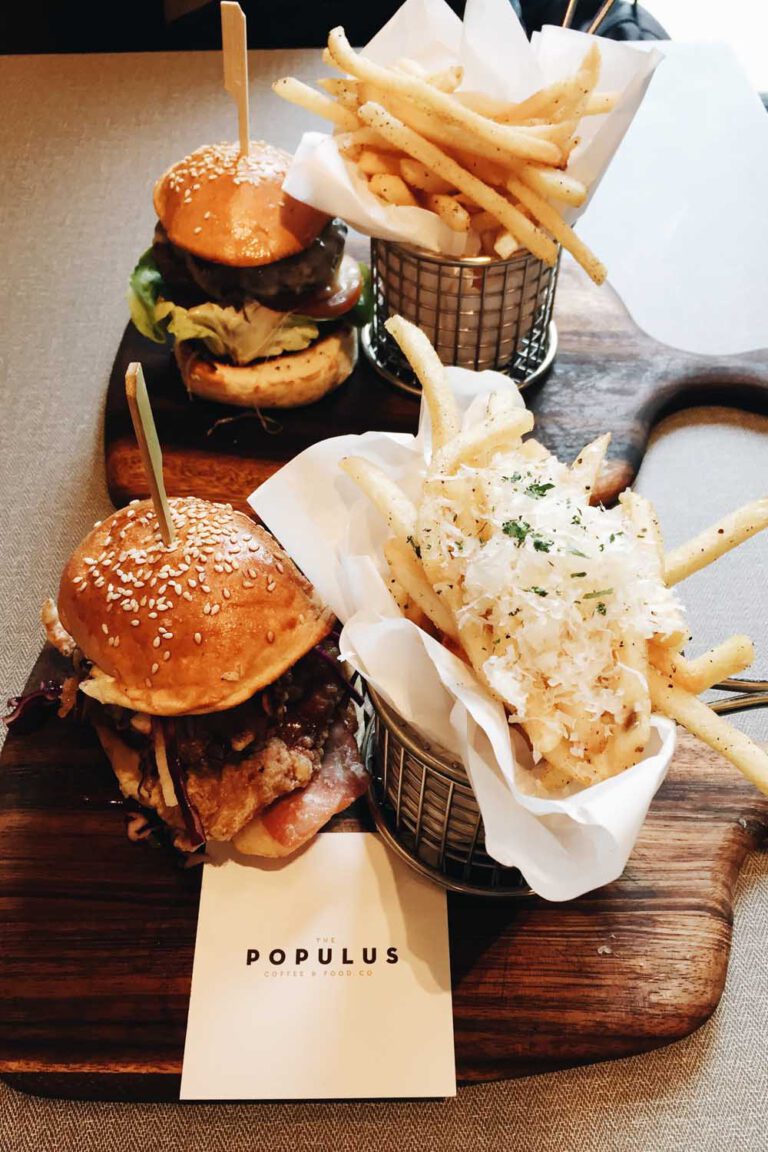 Komalas Vilas
When you plan to visit Little India, make sure to plan it around lunch time because there you are about to find the best Indian food I have tasted so far. My tip is too have some naan and try some of their dips and sauces, as they are all fantastic. And the thing that I liked best was that they have a menu that is completely meat free.
For further information check out their website.
Wired Monkey
Another great place in Little India is this trendy café called the Wired Monkey. We saw it and loved the interior, so we stopped and had a coffee and a muffin which were just as great as its look.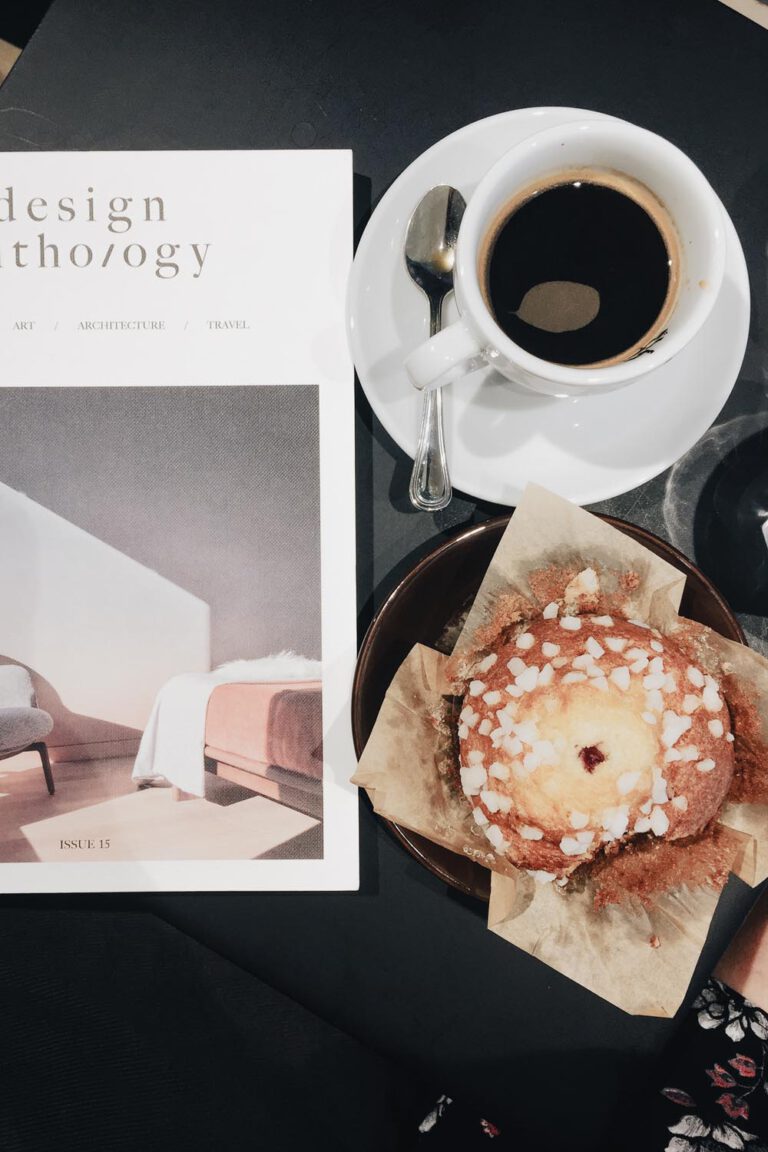 Nylon Coffee Roasters
This one is a pro tip for coffee lovers. The Nylon Coffee Roasters is a small beautiful café that is quite hidden (it took us a while to find it). Their coffee is said to be one of the best of Singapore, so if you love a good coffee, you need to check it out! Check out their website, if you want to learn more about their philosophy!
Do you have more tips? Let me know!
So that's it for now! But if I ever get the chance to visit Singapore again, this list might actually grow again but for now, these are my favourite places in Singapore. But if you have a great tip for an accommodation, site or restaurant, drop me an email and let me know and you might get a feature on this post!
If you want to read more about my adventures in Asia, check out this post about Singapore's neighbour Kuala Lumpur!