Hey there! German cuisine is something very delicious! It is hearty, filling and leaves you with a warm feeling in your tummy. It is simply awesome, but however, it is often loaded with meat. I know this is not for everyone, but yet I wanted to write this list of 10 classic German dishes that you need to try at least once. Have fun reading! If you are a vegetarian, have a look at these 10 vegetarian German dishes that you need to try!
1. Schnitzel
What do you get when you take a piece of meat, hit it with a hammer until it is very very thin, then rub it in eggs and breading and then fry it in oil? That's a Schnitzel, my dear friend! It is usually served with fries and a salad and comes in many variations! You can have a plain Schnitzel with lemon only, which is my personal favourite or a Jäger Schnitzel that comes with a sauce of mushrooms and cream, or one with paprika sauce. All variations are delicious and worth a try!
Where to have it: To be honest, the best Schnitzels are those that my grandmother cooks. But in case you don't have a German grandma in reach, let me give you some recommendations. In my hometown Düsseldorf, you should have Schnitzel either in the Schwan or the Füchschen.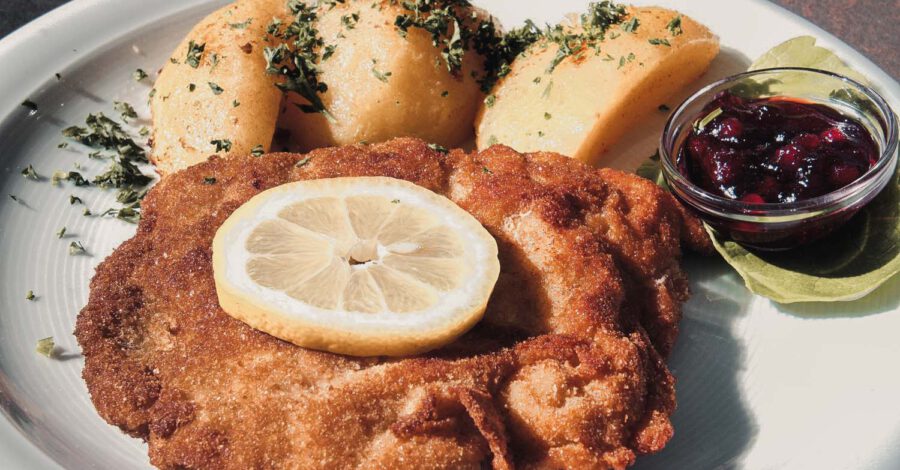 2. Haxe
Doesn't pork knuckles look like they will give you a stroke when you finished eating them? I personally am equally fascinated and disgusted by them but let me tell you, they are just so incredibly delicious! Served with fries and salad, this is the ultimate German food for me. Other options are tempting for me, but nothing compares to a good Haxe!
Where to have it: The best Haxe (in my opinion) can be found in Düsseldorf. Check out either the Hirschchen or the Füchschen and have an Altbier with it! But you simply have to check for the next Brauhaus in the area you are in, and I am sure you will find a delicious one! My Düsseldorf Food Guide gives you a more detailed overview about the great restaurants in my city!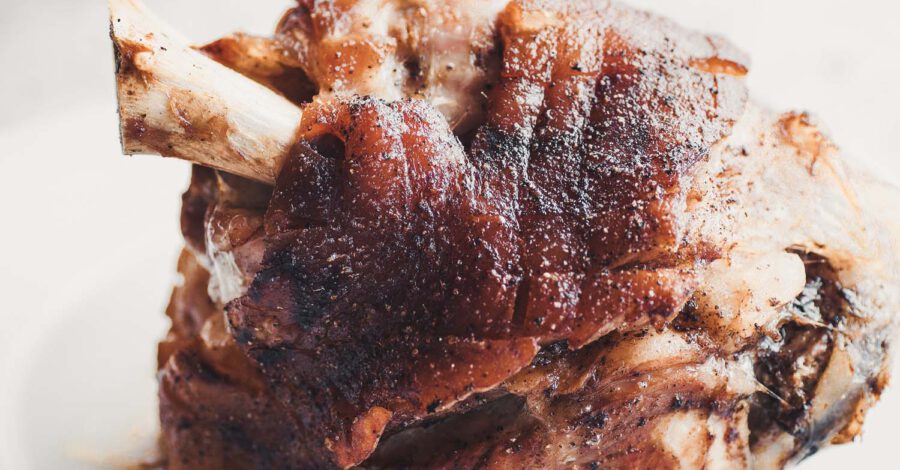 3. Käsespätzle
Finally one for the vegetarians! Käsespätzle is noodles that are soaking in a cheesy sauce, topped with roasted onions. It is a very hearty and filling meal, which will leave you ready for an after-meal nap. It has its origins in different areas of Europe and most of them have a different way to make their Käsespätzle and the most significant differences are in the kind of cheese they use.
Where to have it: For me, Käsespätzle are something I love to have in winter, especially at our Christmas market in Düsseldorf! The stall selling it is directly next to the Breuninger and so far has been there every year!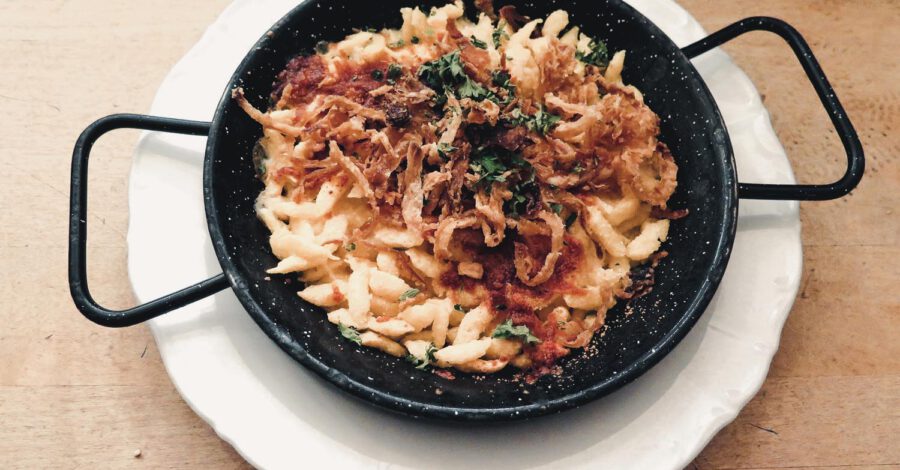 Recommended: Here's to my favorite cafés in Düsseldorf!
4. Fischbrötchen
A delicacy of Northern Germany. For those who don't know, German bread and the so-called Brötchen are just superior compared to what other countries call bread (heavy German bread patriotism here). Now imagine a nice piece of bread filled with some delicious seafood. Divine! My favourite Fischbrötchen are with Matjes (soused herring) or shrimps!
Where to have it: The best place to enjoy a Fischbrötchen is next to a body of water, for example in Düsseldorf, next to the river Rhine. Yet you will have the actual best experience eating a Fischbrötchen when you do so on one of the German islands, next to the ocean. You might need to watch out for the seagulls, but I never had a better Fischbrötchen than on Norderney or Sylt! Check out the restaurant Gosch when you are visiting one of the islands. For further tips on how to eat in Sylt, have a look at my food guide to Sylt!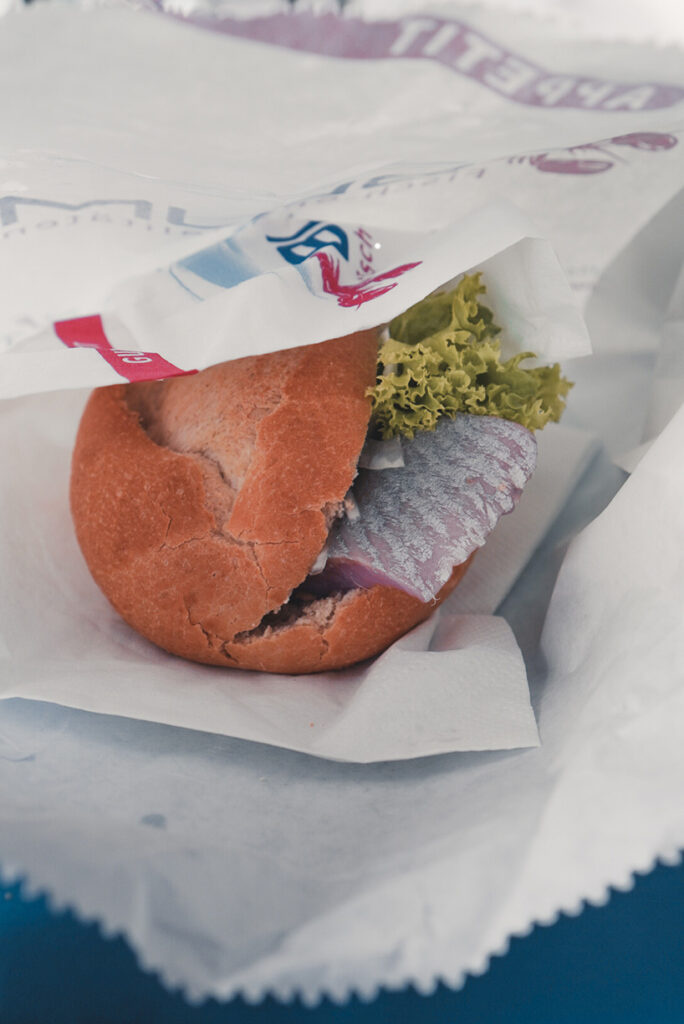 5. Grünkohl mit Mettwürstchen
Another great hearty German meal is Grünkohl mit Mettwürstchen. Mettwürstchen is a boiled aromatic sausage and served with a mixture of green kale and potatoes.
Where to have it: As with most of the dishes from this list, check out your local Brauhaus for some Grünkohl mit Mettwürstchen.
6. Currywurst
Invented in Berlin, Currywurst is one very German dish. A sausage covered in curry sauce served with fries. This is what Germans love. Usually, you can decide how spicy you want it to be, you as you like to do!
Where to have it: Curry Wurst varies from the region you are eating it. In Northern Germany, the sausage is typically bigger than in Western Germany, while both areas are famous for their currywurst. Some local heroes are Die Currywurst in Herne, the Sansibar in Sylt and basically anywhere in Berlin!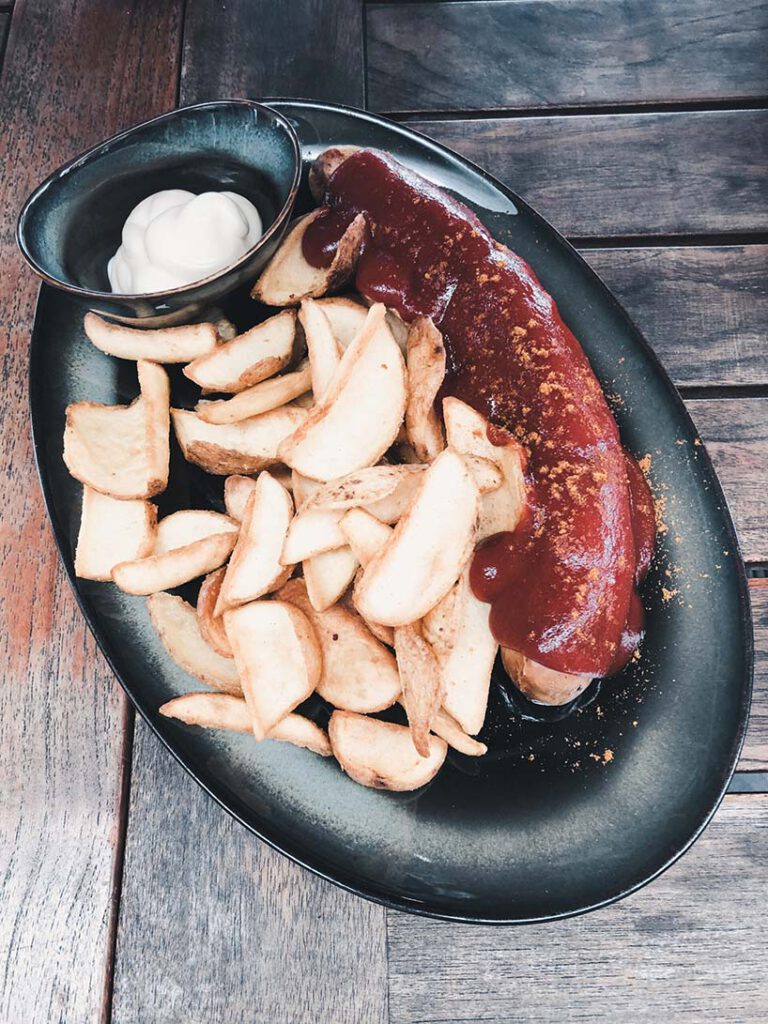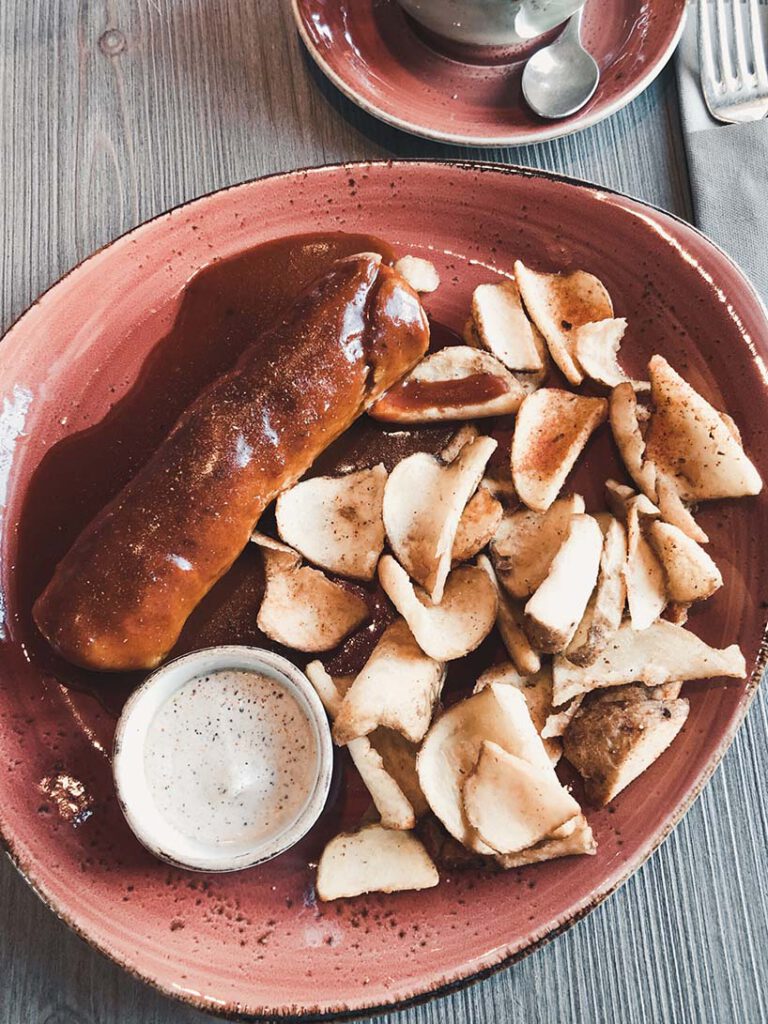 Recommended: The Best Day Trips from Düsseldorf
7. Asparagus with Ham, Potatoes and Sauce Hollandaise!
Just when spring arrives, you can observe Germans getting nervous. They know something important is about to happen and they sense that it is not taking that long anymore. Soon, signs or harbingers, so to say of that important event that they are waiting for will pop up. Slowly first but then faster and faster these signs are everywhere and they declare the beginning of a wonderful time: It is finally time for white asparagus. For Germans, this event is just incredibly important and well it is simply delicious. Traditionally you cook the asparagus and then have it with ham, salted potatoes and sauce hollandaise. No doubt that this is a German dish you need to try!
Where to have it: Once you see the signs of asparagus popping up, I recommend to buy some asparagus and cook it at home yourself! There are loads of amazing recipe and it is the perfect home dinner!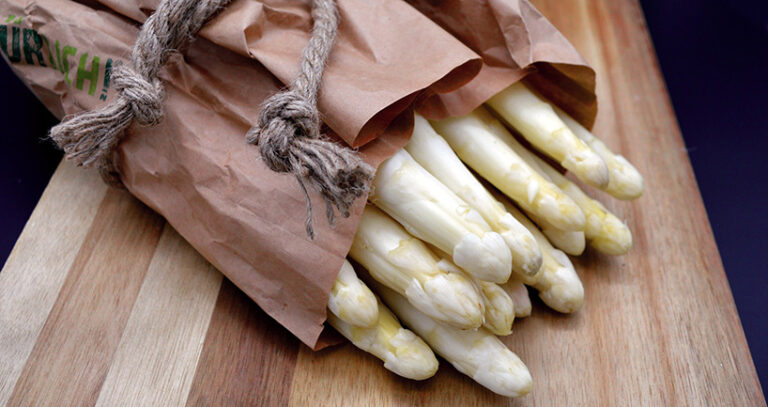 8. Flammkuchen
Actually, there is a fight if this one was made in France or Germany first, however it is a very classic dish in certain regions of Germany! One could describe it as a German pizza and it is just the perfect meal for chilly days! Its base is covered in cream, bacon & onions, but it can come in different options for example with pumpkin or salmon. Each one is delicious for sure!
Where to have it: In my opinion, the best Flammkuchen can be found around Freiburg. Certain restaurants there are called Straußen and serve the best local dishes, including Flammkuchen!
Recommended: Autumn in Düsseldorf – get into the fall mood fast!
9. Maultaschen
Things wrapped up in dough are really what holds us together as a global community. I mean think about it: Poland has the pierogi, China the Dim Sum, Italy the ravioli, Spain the empanada and German has the Maultasche! It is originally from Swabia and they are very proud of it! It can be served in a few different ways: either served with broth, topped with onions and sided with potato salad or fried in eggs!
Where to have it: If you want the very best Maultaschen, have a look at some restaurants in Swabia, where they come from!
10. Weißwurst Frühstück
Bavaria is a very special place where they have white sausages for breakfast. Served with pretzels and mustard, it is really a local speciality! The twist is that you do actually not cut the sausages but you suck out the inside out of the outer sausage. Kind of disgusting, but it actually has its perks!
Where to have it: Definitely in Bavaria! There is no better place to have it!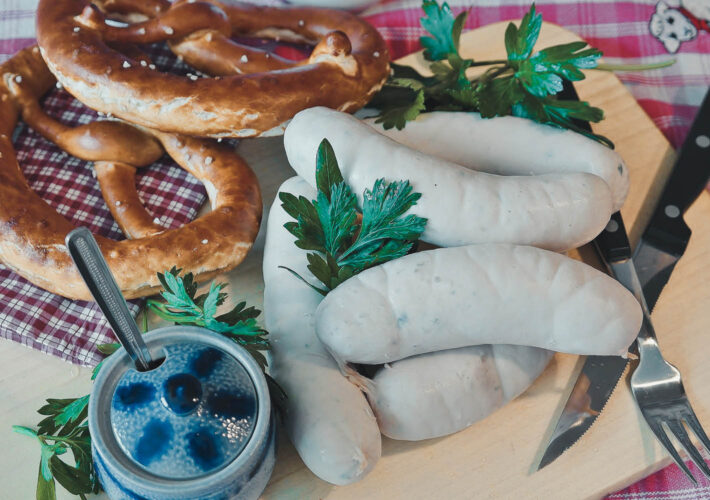 Liked This Post? Make sure to pin it for later!