Hello and welcome back! Lately I visited Lago di Garda for the first time ever. Located in Northern Italy, Lago di Garda is a paradise for every one looking for an Italian getaway without being roasted by a hot summer or being squished by a stampede of fellow tourists. Swimming in a lake is also a nice experience compared to swimming in an ocean, as you won't have to worry about jellyfish or salt in your eyes.
And on top of that the lake just offers you some of the most breathtaking sceneries you can imagine! (Best enjoyed by listen to the Nessun Dorma while driving alongside the lake!) So basically you could say that all in all you can't do wrong by booking your next vacation at the Lago di Garda. But nevertheless I want to give you some more tips for the sake of making the best out of your stay! That's why I want to recommend 5 experiences to you, that will make your stay at Lago di Garda unforgettable!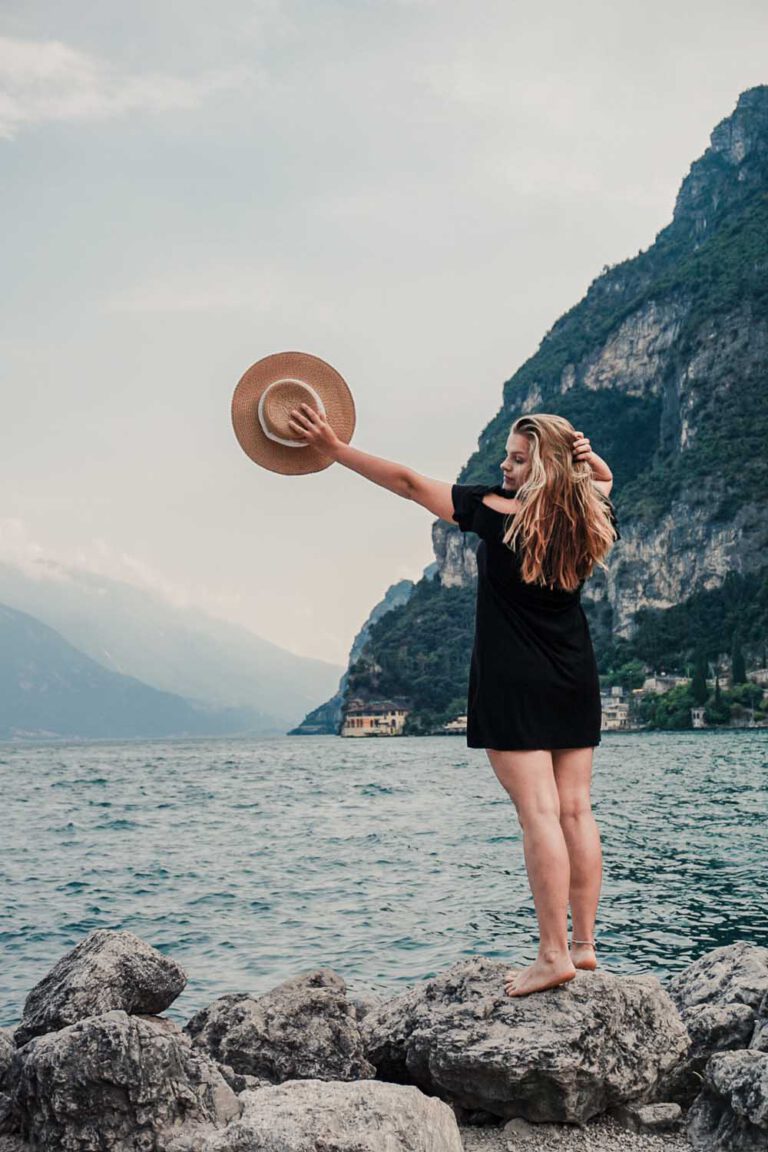 This post contains affiliate links. If you buy something that I recommend, I will earn a small commission. As always, this commission won't make you pay any cent more, it only helps me to provide more helpful postings.
Dolce Vita: Lake Time, Gelato and Banana Joe
This is the activity we actually did the most. After our daily breakfast, we would go to the lake, spread our towels, and just enjoyed laying underneath the olive trees. Sometimes we would go for a swim to cool down a bit. We loved to have a Gelato from the light blue ice cream truck that played pop songs when it arrived. Sometimes Banana Joe would also come. It is a swimming bar that comes to every beach and sells drinks, snacks, and ice cream. But most of the time we just took naps, read, and enjoyed being.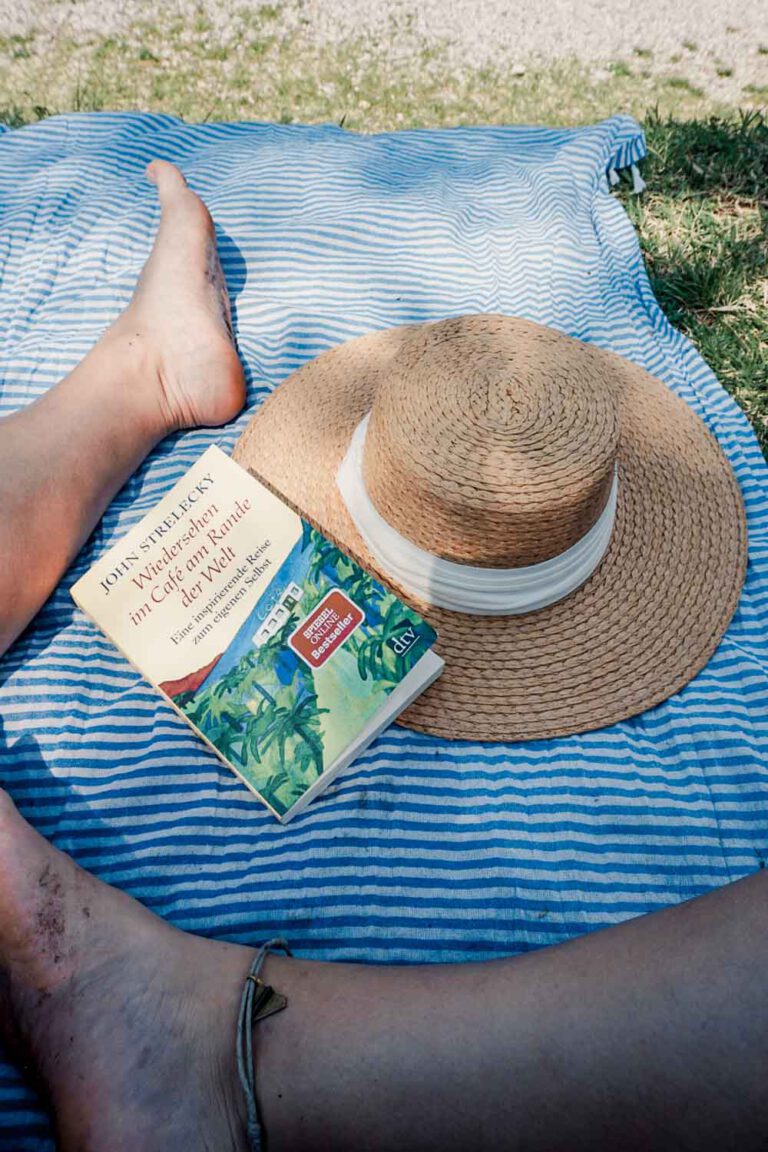 Recommended: 7 Spots That You Can't Miss in The Dolomites
Learn How to Windsurf
When sitting next to the beach isn't enough for you anymore you can also sign up for windsurfing lessons. Lago Di Garda is actually perfect for windsurfers. Each morning there is a strong wind that offers the perfect conditions for being on the lake. As we only stayed for a few days I didn't sign up for some lessons but I will as soon as I return!
My place of choice would be WWind Square Malcesine, as it is close to Malcesine, our base for trips to Lago Di Garda.
Or For The Faint Hearted: Go Stand Up Paddling
If standing on a board at full speed is not your preferred thing to do, you can also try something more chill. For example, renting a good quality stand-up paddleboard and trying your best to stand up! It is a lot of fun but actually harder than it looks. You will need a lot of balance and zen to actually stand up. But once you do it, it is a lot of fun! And even if you can't stand up, it will be a lot of fun anyway. And if you are not alone in this: wrestling onboard is a lot of fun too!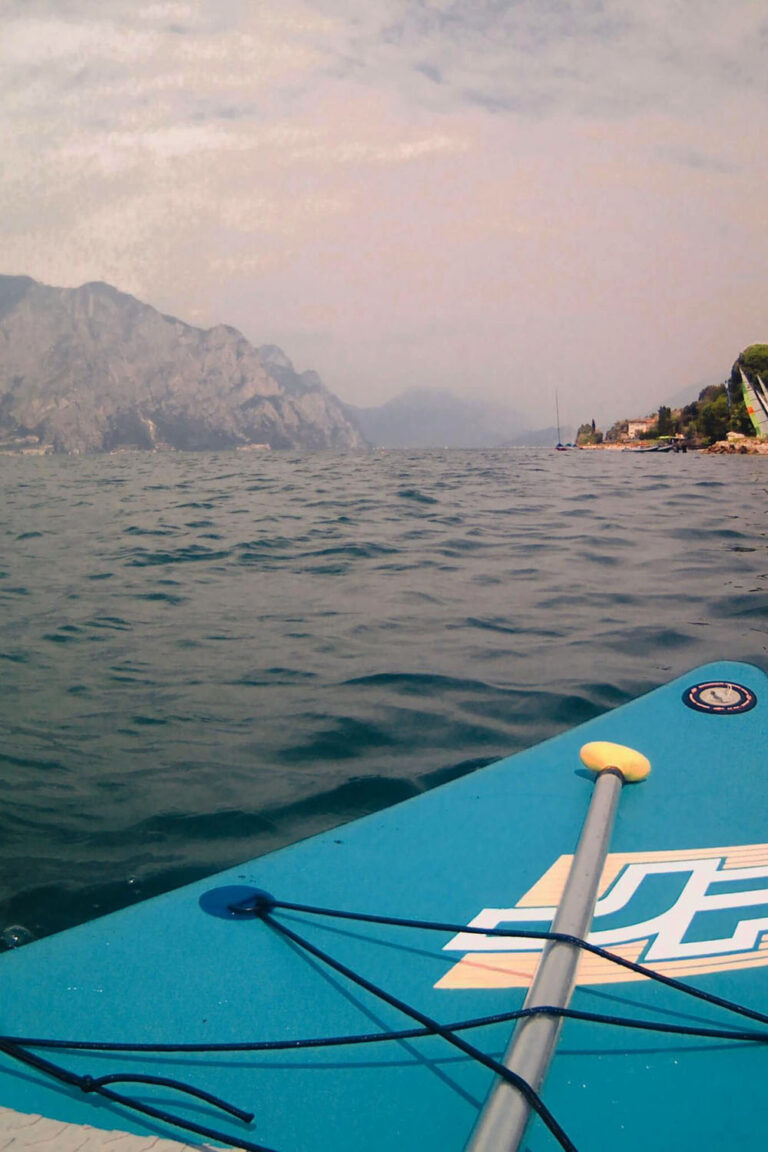 Related: Swimming With Turtles in Malaysia
Strolling in Malcesine
To me, Malcesine is how an Italian town should look like. Small narrow alleys, a small castell, and dozens of pizza and gelato places. It is really awesome. In the evening after being at the lake for a few hours we would go there and walk the roads, looking for a restaurant and gossiping about people (especially Germans with Birkenstocks!). All in all, it is a wonderful experience to have!
In my opinion, you should try to make Malcesine your base for your time at Lago Di Garda. It will guarantee you access to all of the described experiences at Lago Di Garda.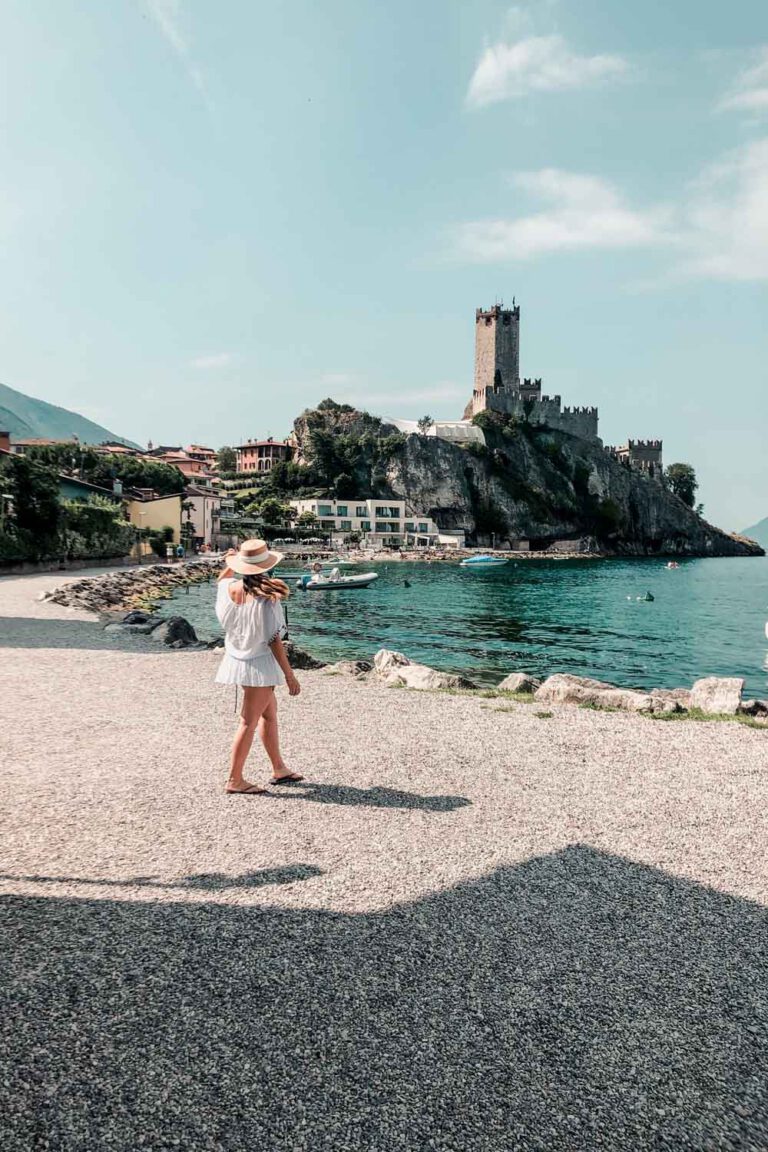 Visit Riva del Garda
Riva is some sort of unofficial capital of the region. It is a lovely town with pastels colored houses with a lovely riviera and amazing restaurants alongside the river. It is ideal for small shopping trips and strolls around an awesome city with the breathtaking sceneries of mountains in the background.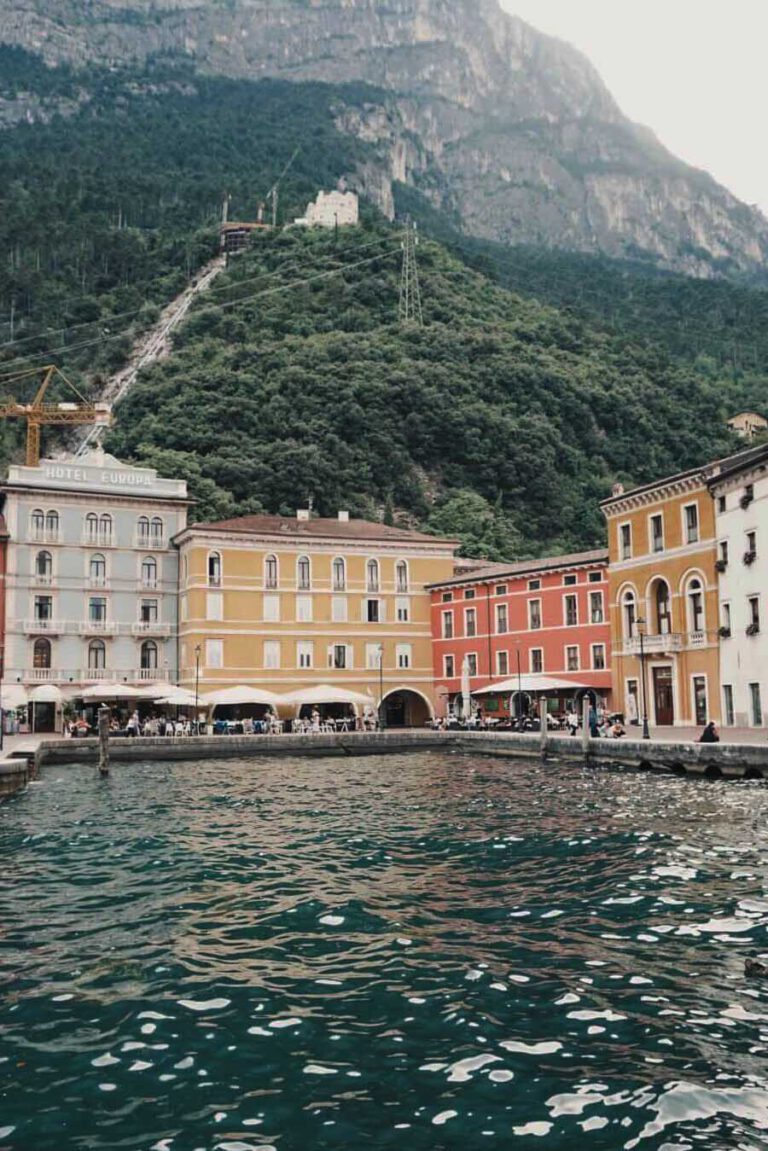 The best tip that I can give you is to have your dinner directly next to the lake! Not the "Toes-inside-water" next to but next to beautiful scenery. I swear to you, this pizza, pasta or risotto will be the best one you ever had! We chose the Hotel Sole Ristorante Pizzeria Bar Gelateria, which has a very long name and some delicious dishes!
Liked This Post? Pin It For Later!

If you want to learn more about my camera and photography essentials, check out my post about everything you need for travel photography.
Sony Alpha 6600 – the best travel camera out there!
Sony 35 mm f 1,8 lense – perfect for sharp shots with blurred background!
Amazon Basics Tripod – small light tripod, that fits in any bag!
Cullman Camera Bag – well padded camera bag, that will fit your camera body and two lenses. Ideal for the light traveler!