Traveling got me to see a few places that were eye-opening! However, a lot of these places were quite occupied by some form of mass tourism and it was sad to see how communities are struggling to keep up with so many visitors that they can't really provide the infrastructure for. It was therefore even nicer to see some incredible off the beaten path destination. It is puzzling me how these places are not getting the attention they deserve and that's why I dedicated this blog post to it! So here's to the 10 Off The Beaten Path Destinations you never heard of but that you need to know!
This post contains affiliate links. If you buy something that I recommend, I will earn a small commission. As always, this commission won't make you pay any cent more, it only helps me to provide more helpful postings.
When I first travelled to Malaysia, Redang was a place that I had never heard of before. I knew about Langkawi and the Perhentian Islands but Redang was for sure not on my radar. In fact, my coworkers told me about it and that's why I decided to go there. I met very few tourists and most of the time we had the remote beach for our own. These really felt like an off the beaten path destination!
We could easily rent a boat for the day which enabled us to explore the waters surrounding the islands and get close to its marine life. Combined with the sheer beauty of Redang, it gets to be one of my favourite remote destinations of all time. It was easy to book the boat from the reception of the Sari Pacifica!
How to Get to Redang: You can get to Redang by flying to Kuala Terengganu. Once you set a foot inside of this airport, you already left it. It is so small but will do the job to get you to paradise. From there you will have to take a cab to the local pier, from where a speed boat will take you to Redang. Sounds like a long journey but it is worth every second of it!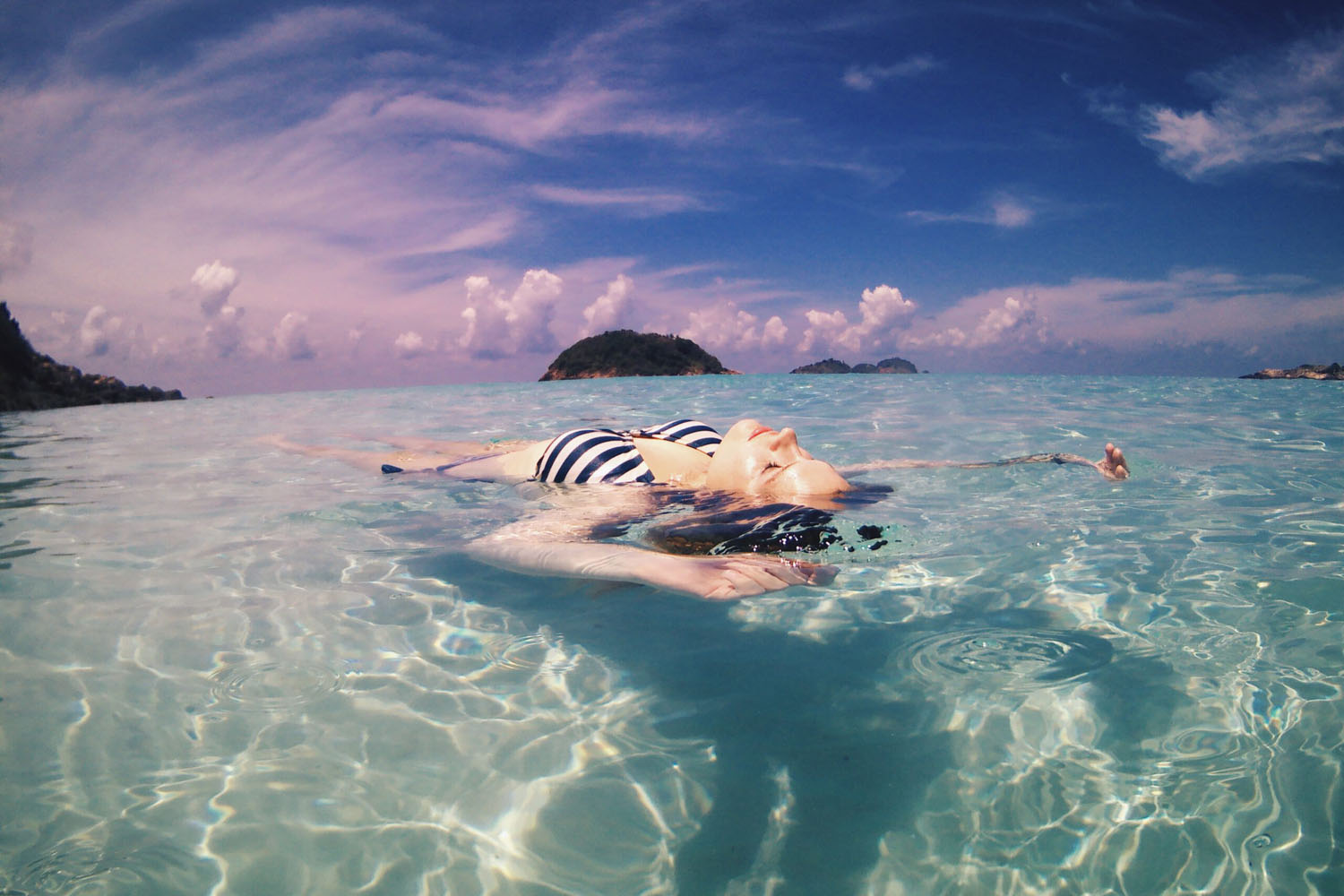 Sigulda, Latvia
One of the things I love to do is to hike and be surrounded by as much nature as I can find. When I was in Latvia, I was dedicated to getting to one of its forests and I was clearly not disappointed. The day we were there we hiked for a solid 25 km and had one of the best times ever. We saw so many things and were granted breathtaking views around every corner.
How to get to Sigulda: Getting to Sigulda is super easy and fast. From Latvia's capital, Riga you can reach it by train within two hours. You need to go into the direction of Valga. It is super easy and convenient! In case you are already planning a stay in Sigulda, check out Villa Alberta, the cosiest stay in Sigulda!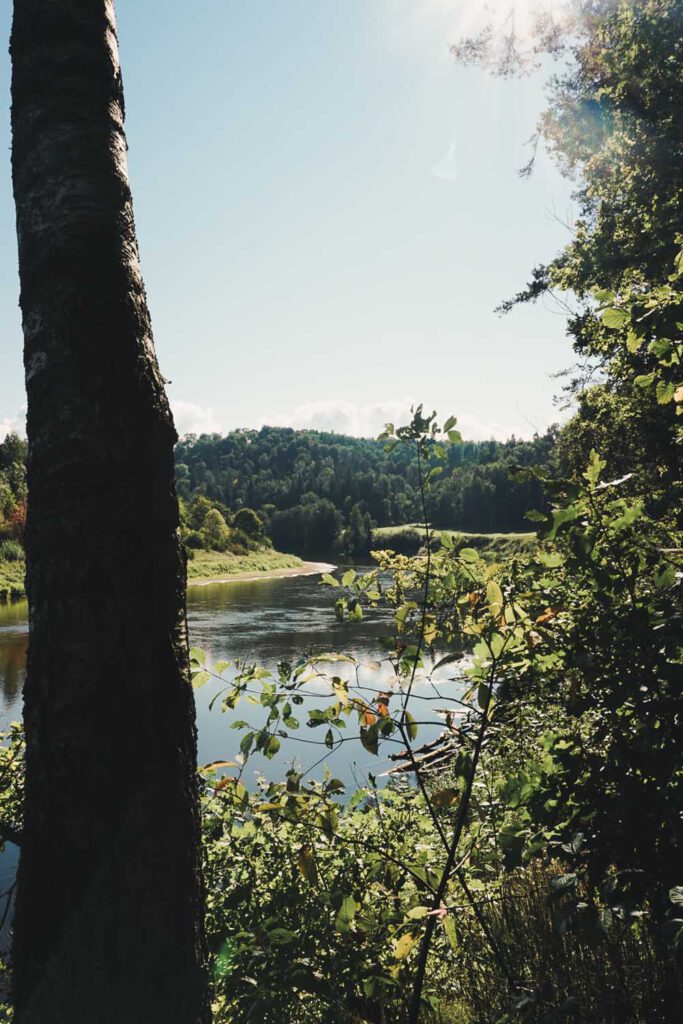 Capdepera, Mallorca
Mallorca, Spain could be called my second home, I have been there so many times. I got to know the island a little bit but each time I go there I discover something new that I fall in love with. Last summer when I was on the hunt on how to explore Mallorca, I first got in touch with the lovely town Capdepera on the island's west.
Capdepera is a lovely small Mediterranean town that comes with many small restaurants and boutiques. If you also have the time, explore some of the gorgeous surrounding beaches, for example, the wonderful Cala Mesquida!
Learn more about Mallorca by reading my Mallorca Bucket List and my guide to the Serra de Tramuntana!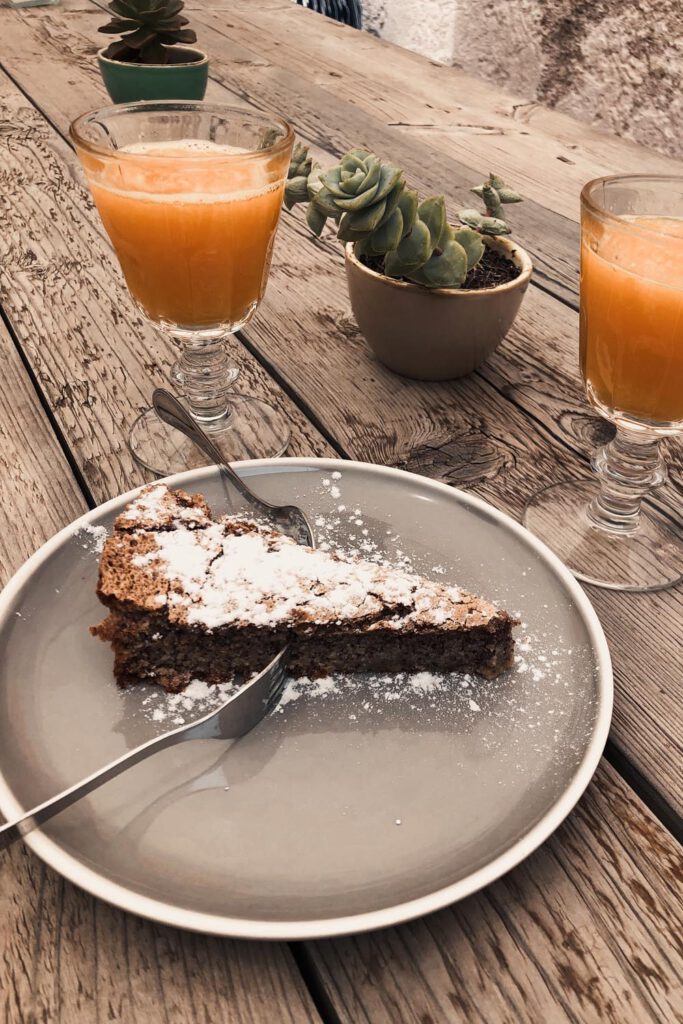 Ynys Llandwyn, Northern Wales
I am not exaggerating but Northern Wales has some of the most breathtaking landscapes I have ever seen. The one place that I experienced as the most precious one was Ynys Llandwyn. To get there you will first have to walk an endless wonderful beach which for sunny days is a lovely little hike.
It is quite obvious what you are walking to, but to be clear it is the small peninsula at the beach's end. On that said peninsula there is this wonderful small lighthouse that is the most photogenic one I have ever seen.
How to get to Ynys Llandwyn: If you want to go to Ynys Llandwyn, I advise you to get yourself a rental car, since it is quiet in the middle of nowhere. Refer to the map below to find your way!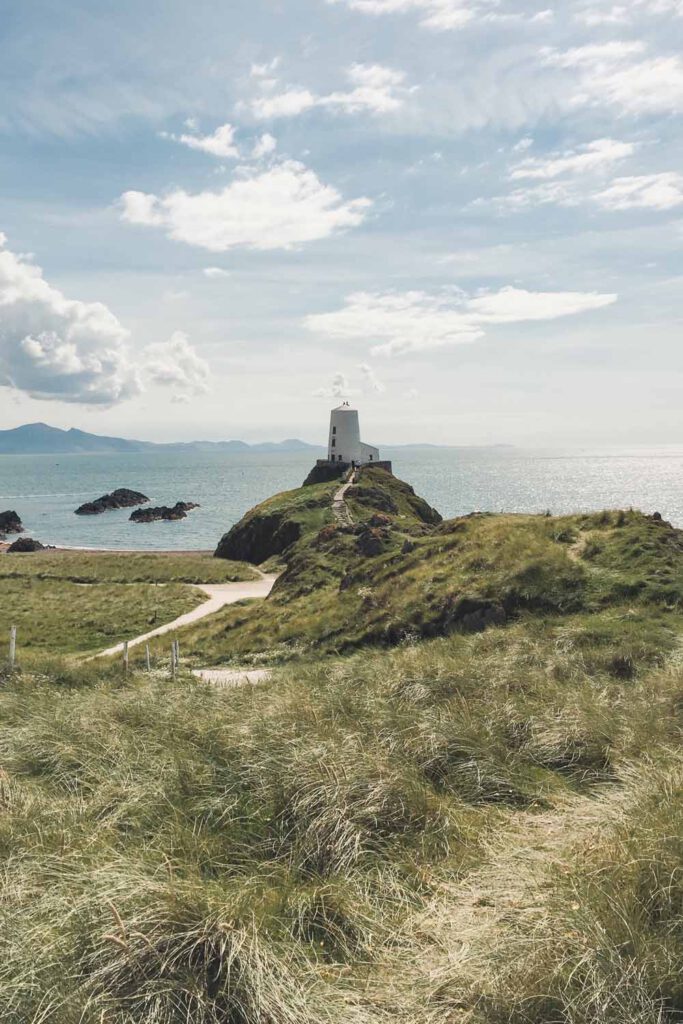 The German Seaside
Not everyone knows but Germany actually has a coastline that comes with some awesome islands. My favorite ones are Norderney & Sylt. These islands are so beautiful with the cutest small towns and dunes. You can have endless walks on the beach and offers you amazing adventures like learn how to surf!
One thing that is typical for Northern Germany is to have "Matjes Brötchen" which is basically a bun with a soused herring on it and let me tell you, it is the most delicious thing in the world to have one while looking at the ocean. In my Sylt Food Guide, you can learn more about all the incredible seafood you can find on Sylt!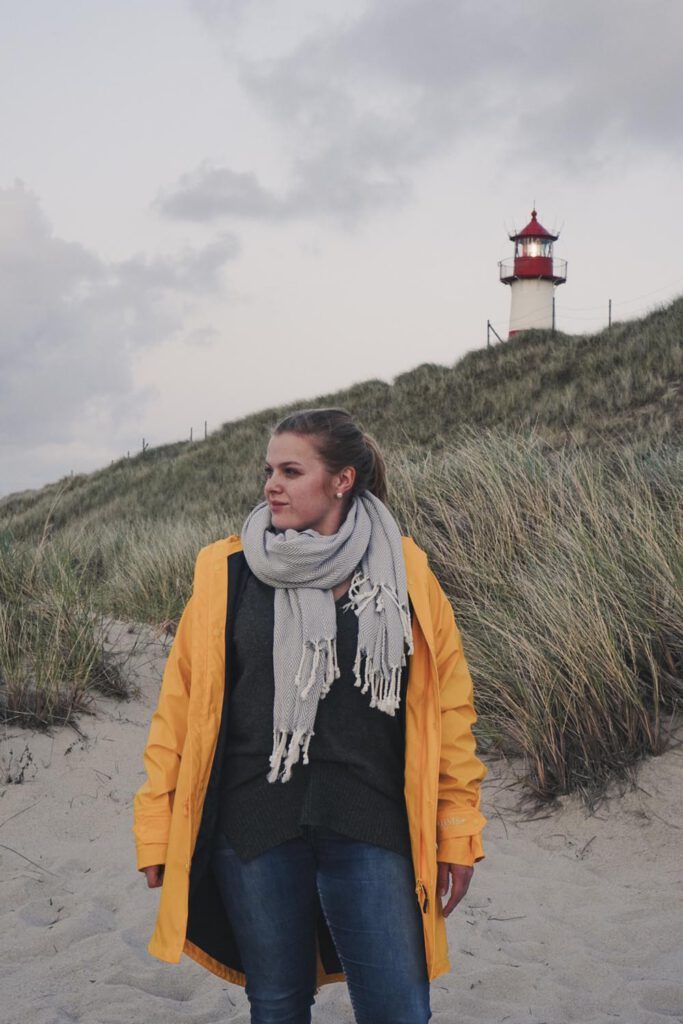 Howth, Ireland
If you ever get to spend some time in Dublin, make sure to do a day trip to Howth. In Howth, you will find a small market, a lovely little harbor, and most importantly a lovely cliff walk, from where you might even see dolphins from the shore. It is simply breathtaking standing on top of that cliff, breath in the fresh air, and adore the magnificent view!
Funny side story: A week after I went to Howth one of my best friends went there as well and she did the cliff walk and actually saw dolphins passing the coast!
How to Get to Howth: Getting to Howth is insanely easy, as you can get there by train from Dublin, which takes about 30 minutes.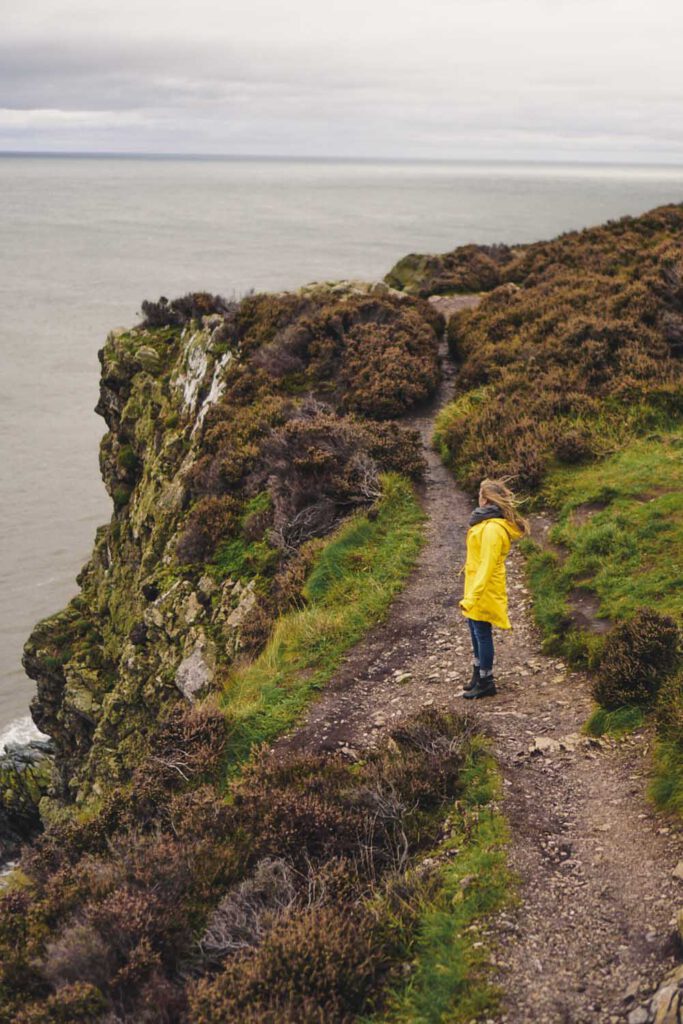 Have you ever saw a church on a beach? I didn't but this changed when I heard about Miramar, Portugal! This beautiful beach must be one of the top beaches in Europe. I visited it in late summer but it must be the most wonderful place during summer.
How to get to Miramar Portugal: You can get to Miramar by train with the Linha de Aveiro within only 30 minutes!
Recommended: Best Beach Day Trips from Porto or for even further reading 15 beaches in Portugal that will blow your mind!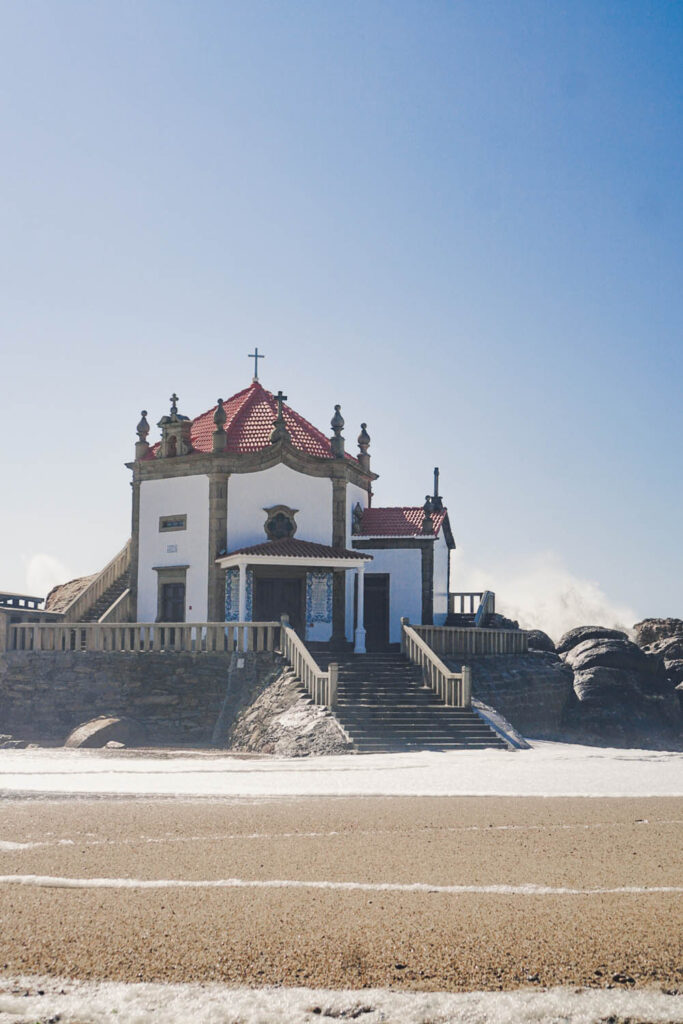 Every now and then I just love to get a good escape to nature and hiking in Tyresta was like paradise. I went there on the first of January 2017 and there could be no better way to start a new year than hiking and breathing in the fresh air of a hundred-year-old forest!
How to get to Tyresta: you can reach Tyresta easily by train, which will take around 1,5 hours.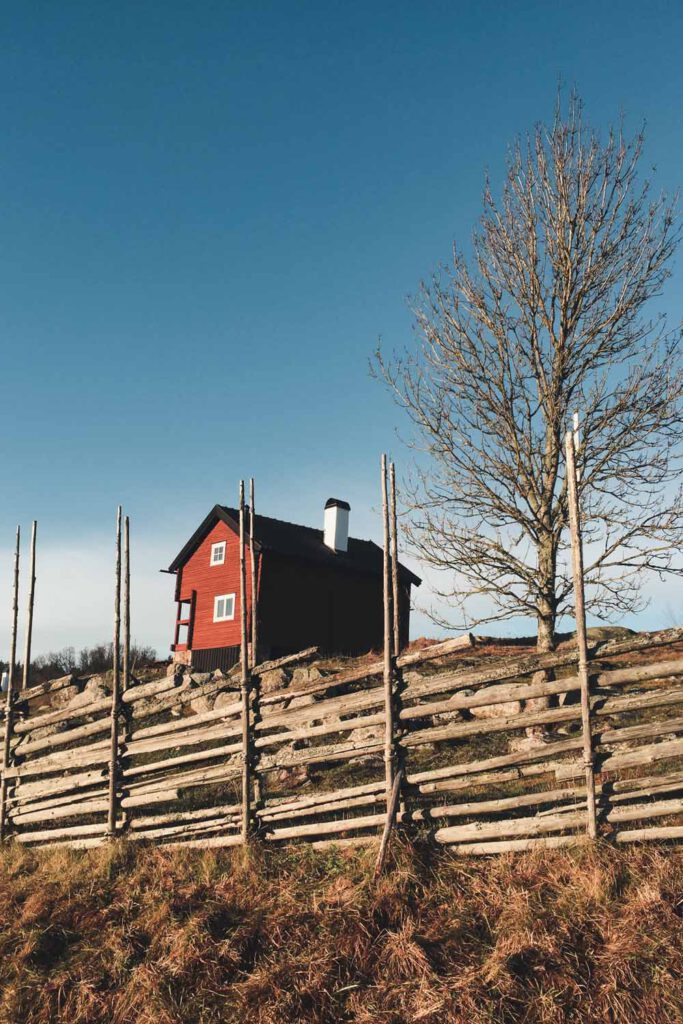 Koh Rong Sanloem, Cambodia
Experts in traveling Cambodia will be like "why do you think Koh Rong Sanloem is off the beaten path?" and I know I know, I get you. But actually, there is more to this tiny island than what you see from its pier. Because it actually has a far-off remote backside. It could even be the most off-the-beaten-path destination on this list. When I attempted to get there I had to hike a rainforest for over an hour. Oh, and when I started a nice sky told me to "take care of the snakes" Super scary but once I arrived at the hotel I was in love. I stayed in the Robinsons Bungalows and played in the ocean all afternoon. Although it scared me a lot it was one of the most incredible days ever.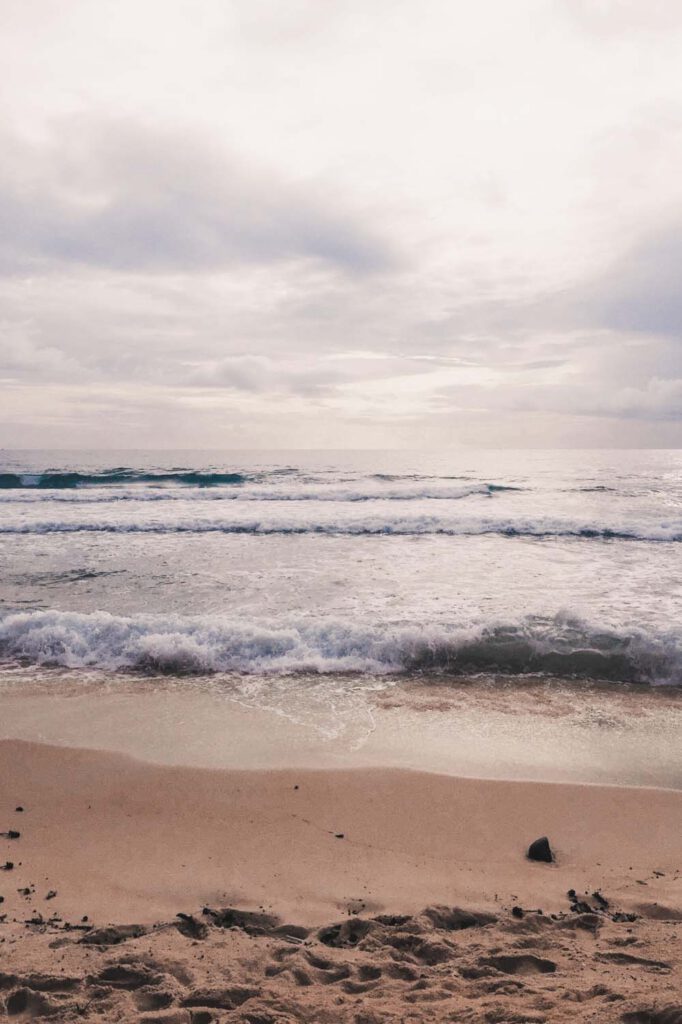 Malcesine, Italy
Italy is one of the most wonderful destinations in the entire world and one could barely think how there can still be places that are off the beaten path. But one of these areas is located in the Northern end of Lago di Garda. Malcesine is a small town that comes with a beautiful lakeside.
How to get to Malcesine: We flew to Verona and got to Malcesine by car. If you are not able to rent a car, there is also an option to go by either train or bus!
Recommended: 5 Experiences at the Lago di Garda not to miss!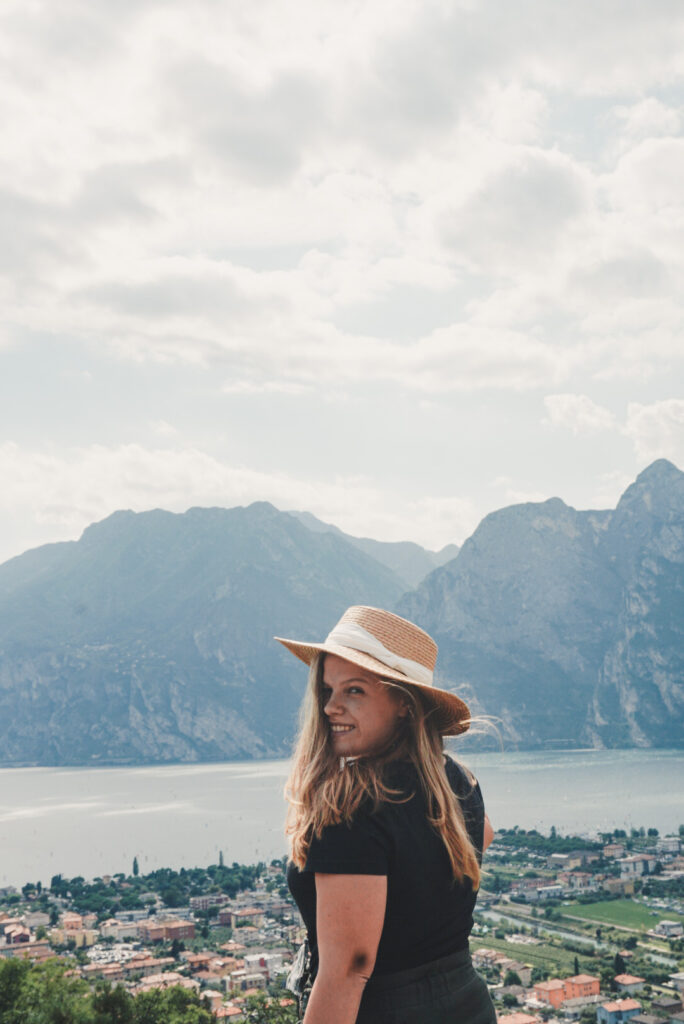 Liked This Post About The Best Off The Beaten Path Destinations? Make Sure to Pin it For Later!