Hello and welcome! I have been writing about Mallorca before, but I never put down an explicit description of how to road trip the Serra de Tramuntana. The mountain range in the north of Mallorca is a true world heritage and the best destination for anyone who is looking for an eye-widening experience during their vacation. This post describes the route and what to see in detail, while also giving you a sneak peek to the Serra de Tramuntana with the pictures that I took along the way!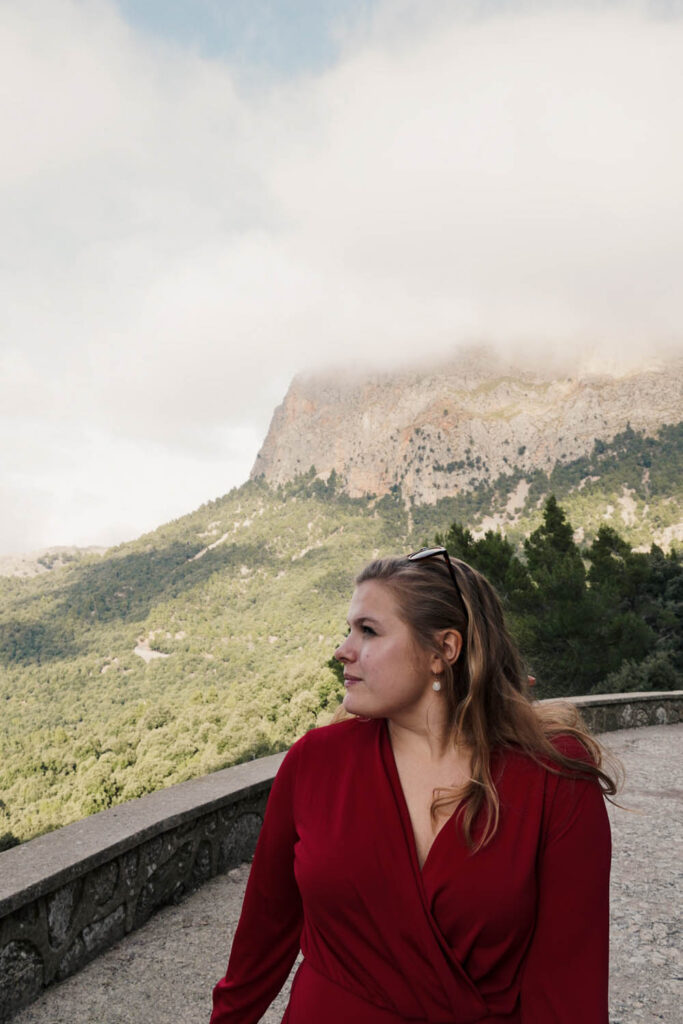 This post contains affiliate links. If you buy something that I recommend, I will earn a small commission. As always, this commission won't make you pay any cent more, it only helps me to provide more helpful postings.
Palma
Let's start this road trip in the island's capital, Palma de Mallorca, as we started our trip from there after having our breakfast in the city center. From there we drove all the way to our very first destination.
Valldemossa
Valldemossa is a picturesque little town that is pictured on almost every single postcard from Mallorca. The small streets are all decorated with pots filled with plants from the house owners. From there you can see mountains filled with olive tree's and observe some incredible views.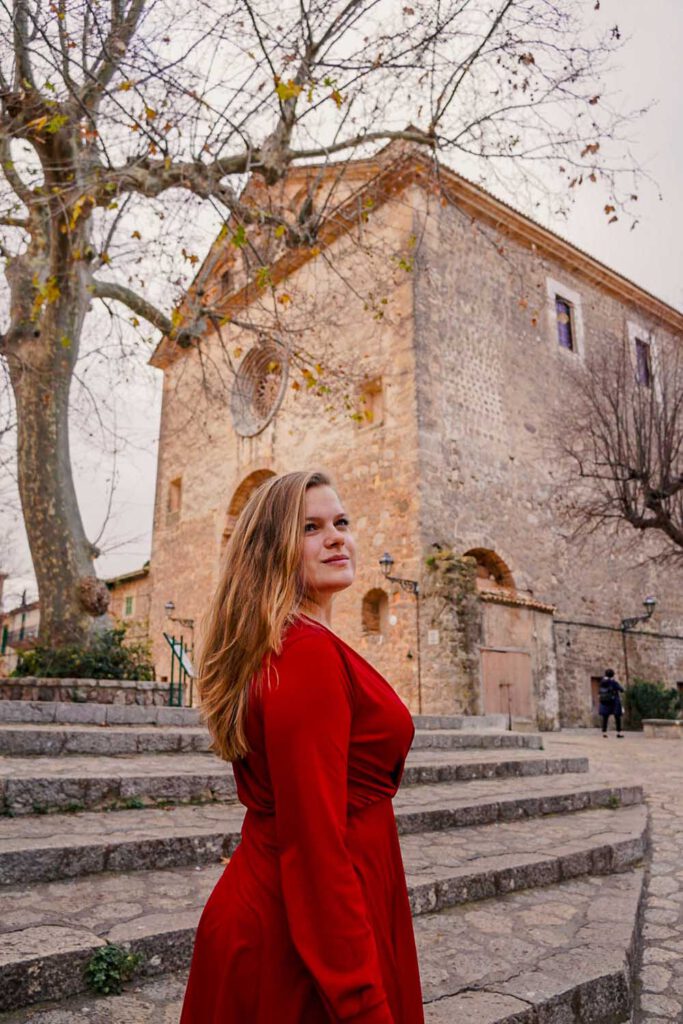 We stayed in Valldemossa for a while and after a coffee at the cappuccino on the main square we left for our next destination.
Deía
When driving through the mountains, make sure to pass Deía. If you have a little more time on your hands, I also recommend the beautiful little beach Cala Deía, This time we didn't go for the beach, but the breathtaking views that you will get upon Deía were enough for us this time.
Recommended: The Ultimate Mallorca Bucket List
Port de Sóller
As the driving between the towns can take a little while, we were already ready for lunch when we arrived in Port de Sóller. It was a tough one to decide between all these amazing restaurants but in the end we went for a small tapas bar, where we had a lovely lunch. In case you are wondering what to have for a tapas lunch, we always go for the following:
Chipirones – fried baby squid
Pamboli – mallorquín sandwiches
Calamares á la romana – fried squid rings
Pimientos de padrón – sauteed miniature bell peppers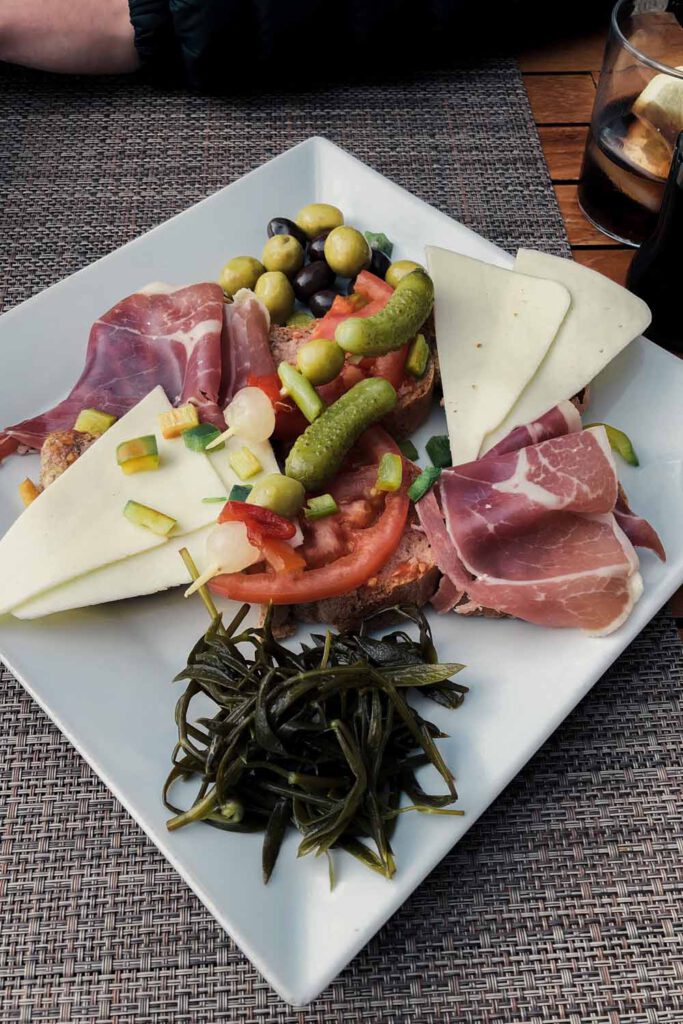 Embassament de Cúber & Gorg Blau
I hope you got your snacks with you because after Port de Sollér, the longest parts of the route wait for you. The winding road leading through the mountains will grant you some of the most incredible views above the ocean and the valleys of Tramuntana that you won't really believe your eyes.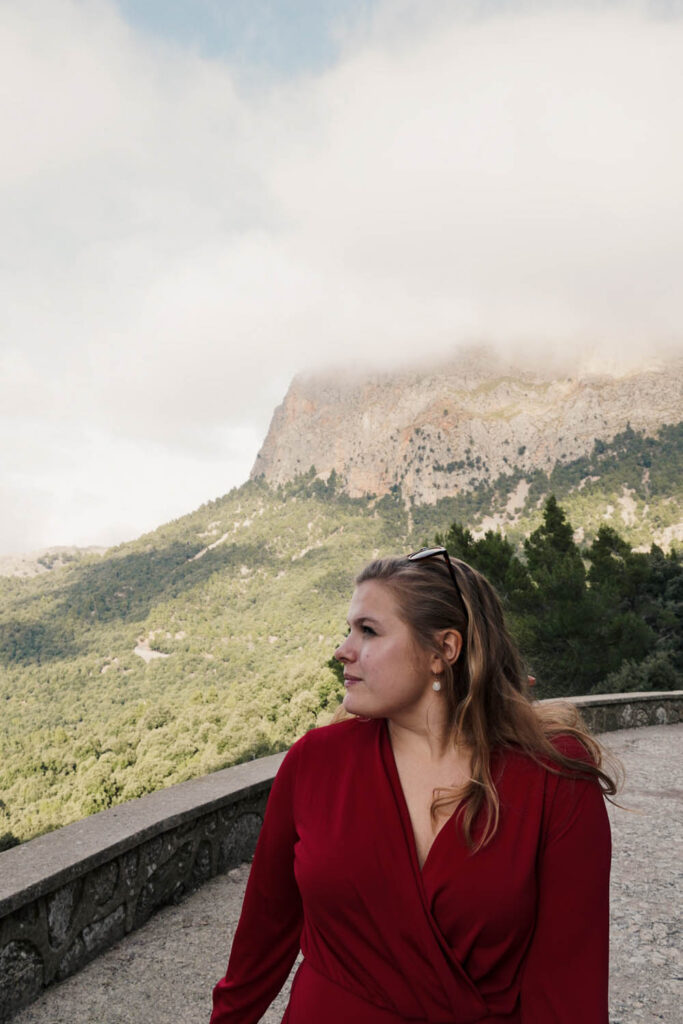 The one thing that you should be very careful about is that there are a lot of sheep, goats and donkeys roaming free, and that they can appear just behind every turn there. Drive slowly and don't take those turns too fast.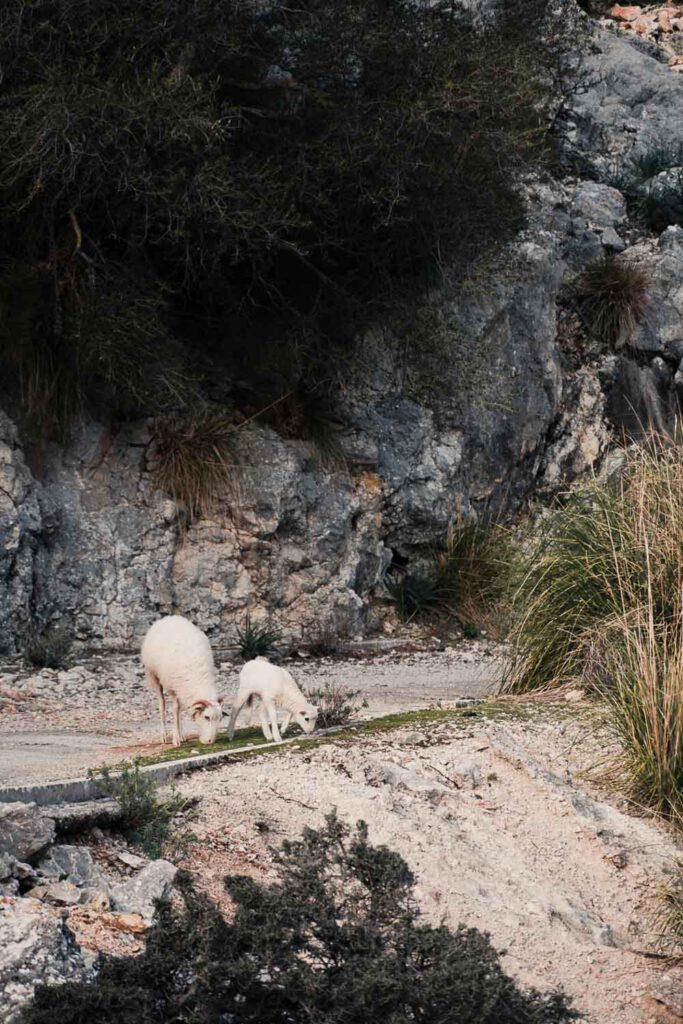 You should drive until you get to the two big lakes of the area the Embassament de Cúber and the Gorg Blau. We decided to have a walk on the first one and were absolutely baffled away by the beautiful nature there. Truly incredible.
Embassament de Cúber
Once you reached the first lake, make sure to stop at one of the parking lots. Take good care as they are super bumpy and uneven and you don't want to ruin your rental car. Once you parked your car, walk down to the lake and admire the wonderful view!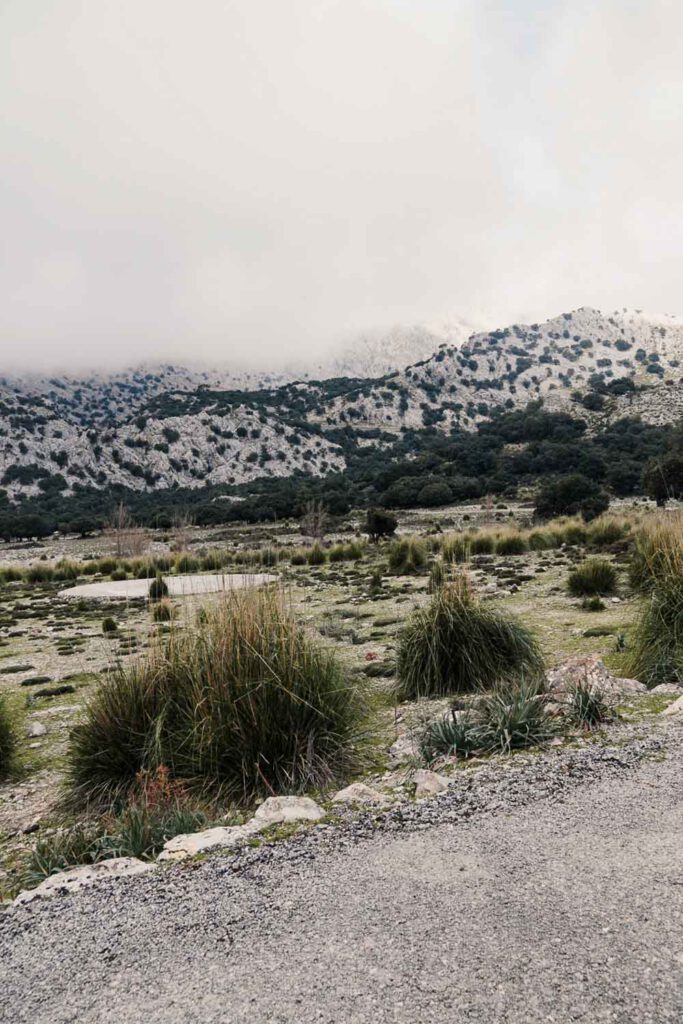 Gorg Blau
Did you know that the Gorg Blau is the island's biggest reservoir of drinking water. It is used to provide water for Palma. There is a parking lot, from where you can perfectly look upon the lake and take some pictures.
Now maybe this could be random but each time we are at the exact same spot, we would turn from the lake and towards the mountain, we would see sheep and goats and sometimes they even had new borns with them!
Our Route
On the map below you can see the exact route we took! Of course you don't need to stick to it, as there are even more highlights along the route. There is this wonderful monastery in LLuc or endless hiking trails in the mountains. No matter which route you will take, your roadtrip in the Serra de Tramuntana will be breathtaking! That'S how you road trip the Serra de Tramuntana. If you are looking for more road- or daytrips on Mallorca, check out how to explore Mallorca!
More Places
The Serra de Tramuntana is big and of course the places I just described to you are not the only ones to see there! Here I want to list some additional places to add to your itinerary, in case you have a little more time on your hands to explore the whole area! 
Port de Pollença
I am in love with small villages on the ocean side. Port de Pollenca has a wonderful promenade, that is perfectly for a little stroll with beautiful small shops and restaurants. With its lovely beach and vibrant atmosphere it is the perfect place for a small stop on a road trip in the Serra de Tramuntana.
Cap de Formentor
One of the most breathtaking places of the entire island happens to be one for the most incredible sunset spots as well. The Cap de Formentor is the most Northern point of the island. On the very end of the windy road that leads through it sits a small lighthouse. From there you can see the most magnificent sunset with the most amazing scenery.