Hello and welcome back! Summer has come to an end, so let's throw it back to some sunnier days that I had in Porto recently. Especially as I spent some of these days at the wonderful beaches that are close to Porto! Each of them is pretty enough for you to spend a whole day there. For me, this was my priority as I needed the time to unwind and relax. If you need some time off, these day trips will suit you amazingly. So without further ado, let's start with the best beach day trips from Porto!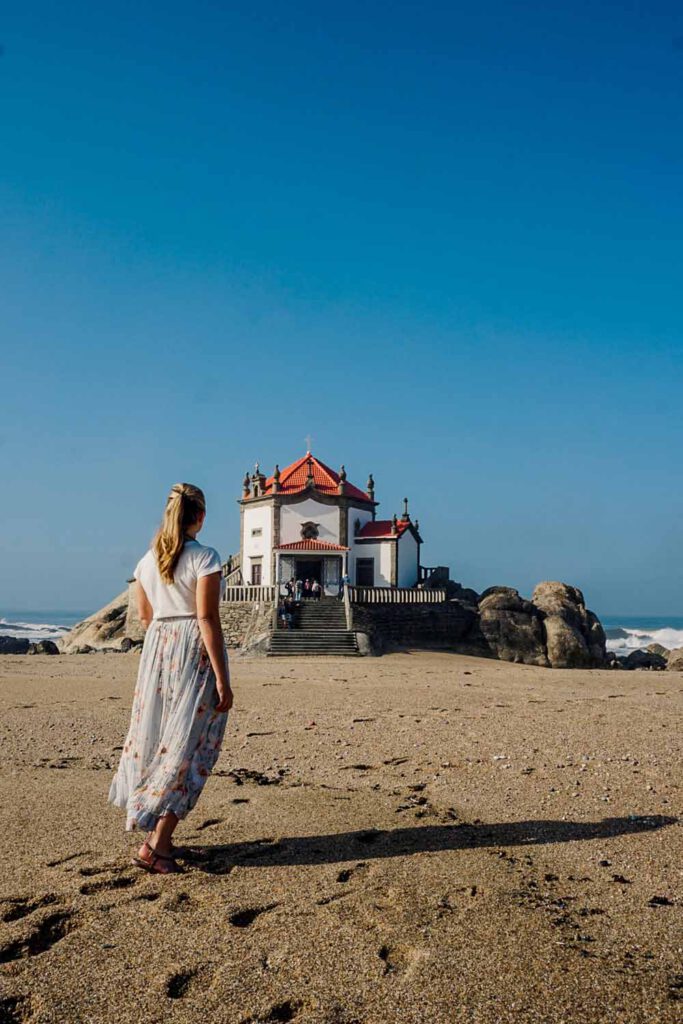 Beach Walk of Porto
Let's start with the one that you don't need a bunch of time to get there. Porto's beach walk is only 15 minutes from the cities' center and you can take the historical tram. I see this as a double win! If you are wondering how to spend your time in Porto wisely, I really can't recommend it enough. As someone who loves the sea, I would always choose to have a day next to the ocean, above everything else!
How to get there
Let's start with the how to get there part because clearly, the journey is an amazing part of the adventure too. And especially in this case, as you can take the old historical tram of Porto to get to the beach! If you want to take the route that I took, you simply start at the station Infante and take the tram to Passeio Allegre! Make sure to buy the return ticket directly, to save the incredible amount of 1€!
The ride will be quite bumpy and extremely loud but also super nostalgic and fancy! Even if you don't plan on going to the beach I really say that riding the tram is one of my personal highlights of Porto!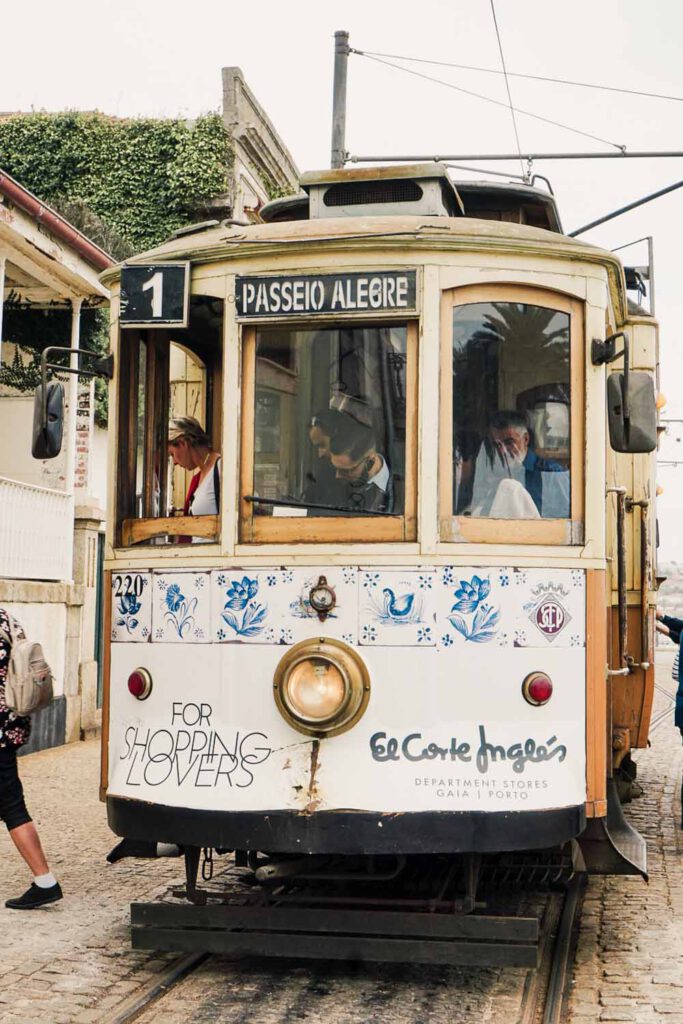 Recommended: How to plan 10 days in Portugal!
What to See!
Despite the ride with the beautiful old my absolute highlight of the day were the lighthouses. I don't know about you but I really love lighthouses. They just send me such a positive vibe, that I am really in love with! That's why I am squeaking with joy.
When you get out of the tram at Passeio Allegre, you can already see them in the far-off distance and you will be greeted not by 1 but 2 beautiful lighthouses! Due to rough weather conditions, I couldn't get close to them, but I would have loved to take a close-up of the red/white striped one, which is one of my favorite colors!
For me, this rough weather was a total highlight! The waves were so wild that they had to ban passengers from walking on the sand and everyone was sitting on the dam and watched it the waves crashing!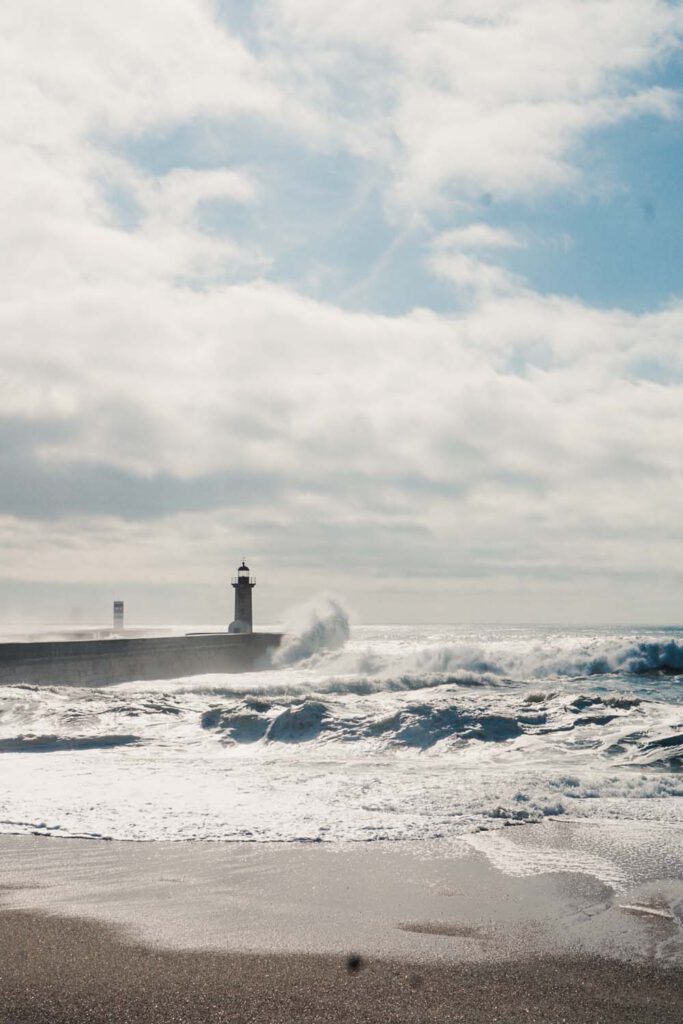 After sitting there for about 30 minutes, I actually did walk the Porto Ocean walk. I don't need to give you any instructions here, you just walk alongside the beach. Some parts of the beach are covered in huge rocks, while others are more sandy. I walked and walked and walked until I found a small patch of beach, where I sat down, took a nap, and read my book. It was simply amazing and I could have sat there for an eternity if I didn't have plans for dinner.
By the time of the year that I was visiting Port, I actually still went into the water to go for a swim, but not that day. I was too busy enhancing the moment. I stayed there until I had to leave and walked back to Passeio Allegere to take the tram back home!
Talking about the Portuguese coastline, you really need to learn more about the Rota Vicentina and Fishermen's Trail of Portugal, an extensive network of hiking trails that will take you to the most magnificent sceneries of the Atlantic ocean.
Alternative Route
While I did a lot of sitting this day, some would rather like to spend the day exactly walking the Beach Walk. When coming from Passeio Allegere I recommend walking until you reach the very end of the beach and taking back the metro to the city.
When doing this you will also see the beautiful Pergola of Foz, a cute sidewalk, that I sadly missed that day!
Miramar
The second beach day that I enjoyed to the fullest was in Miramar. I knew I wanted to go to the beach, but I didn't expect that I would be this overwhelmed. The beach that I describe here is also among the 10 most beautiful beaches in Europe. And the so-called Senhor da Pedra really deserves to be on that list!
Make sure to check also out the best sandy beaches in Europe!
What to See
The special thing that Miramar has to offer is the chapel that is built onto the stones ON the beach! This just creates incredible scenery. As I arrived early in the morning, the fog was still covering the sea and the beach. This created an almost spooky atmosphere, which was simply amazing. First I walked up and down the beach until I found a spot to sit on. I sat there and watched the waves roll back and forth. Until I had to pee and went to have a little breakfast.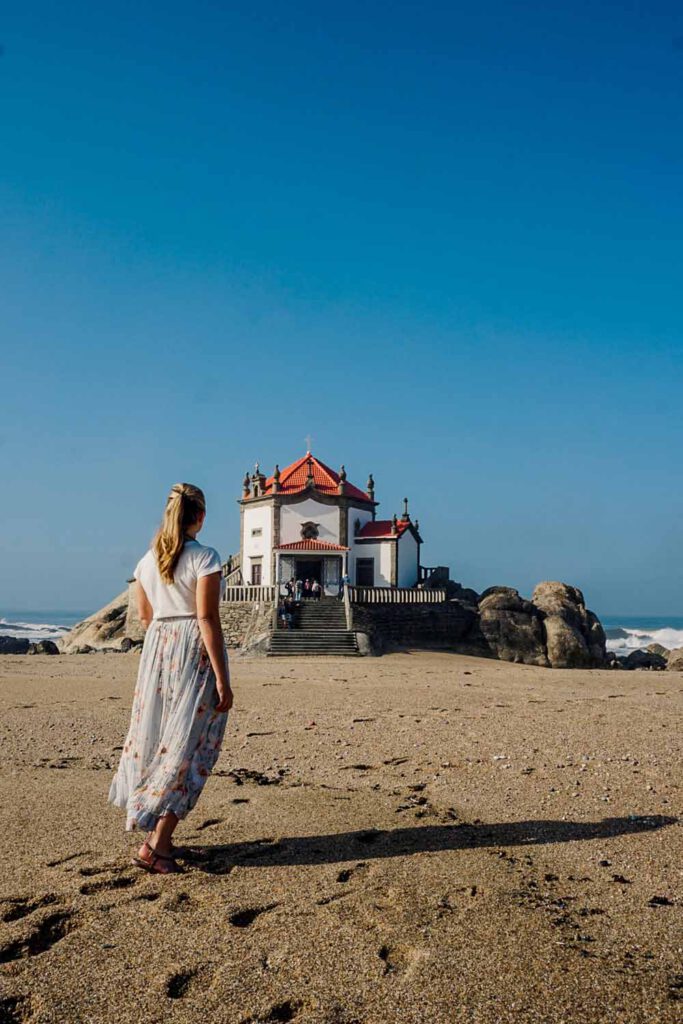 Well, I can continue to tell you everything I did but as it was relaxing there aren't a lot of things to talk about it. So let's go fast forward, to the moment I decided to move my towel yet again. By the time I arrived, the ocean was far away from the beach. I could see some rocks, covered in a lot of algae, but at the time that I finished my relaxation, waves were crashing onto the beach. It was so amazing and beautiful that I just couldn't stop myself from running toward it.
Of course, I ended up being wet up to my knees, because if we are honest with ourselves, no one went chasing a wave with the intention of not getting wet. Once I was completely wet, I made my way back to Porto until my eyes caught something that seemed pretty amazing.
The Extra Adventure
The days that I spent in Miramar came with some pretty high waves. They crashed onto the rock, where the chapel was built and water was flooding the stairs, that go up to the chapel. This caused a crowd to gather around the chapel that was watching the few brave ones who tried to get up the chapel, waiting for a short break between the waves. Of course, no one of them actually came down without being soaked, but well that was the most fun part of it! As I could never miss an adventure, I made my way up there too! As you may expect I got all wet from head to toe but it was awesome.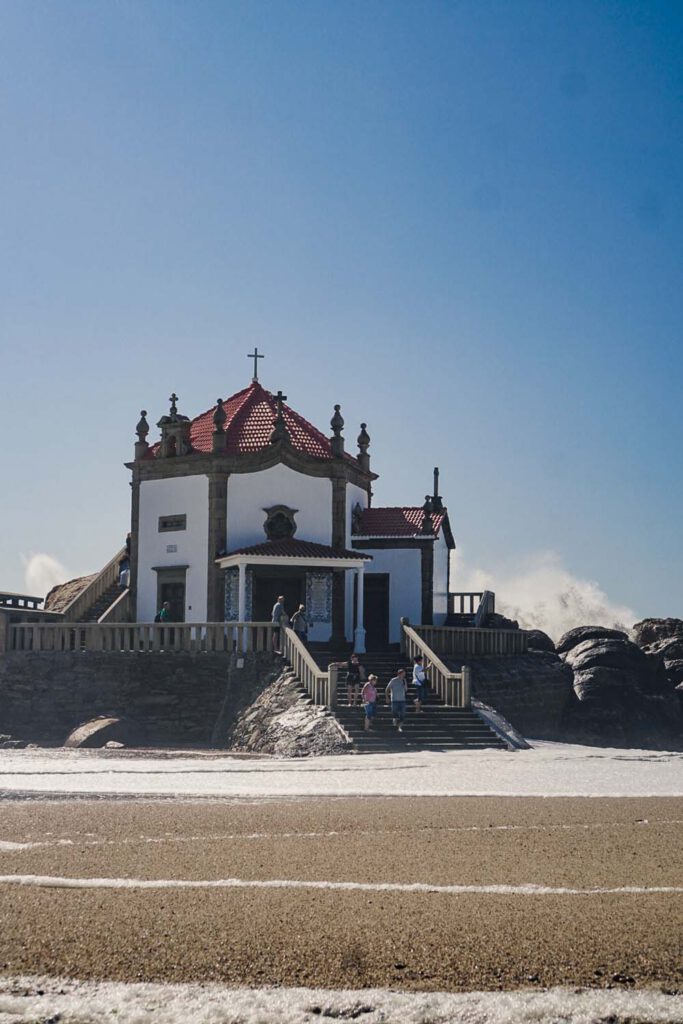 The fresh air, combined with the small adrenaline rush really cleared out my head and I still can't stop smiling when thinking about this day. I hope that the sea will be as rough on the day that I will return to Miramar, so I can stand there once more while having the water crashing above my head. And I wish that you get to have the same experience that I did if you visit Miramar one day!
How to get there
If you depart from Porto, you can reach Miramar easily from the main station, São Bento. You simply go there, buy a ticket (or recharge one that you got before). Then you enter the train going towards Aveiro. All you have to do is leave the train once you reached the station "Miramar". Check on Google Maps in which direction you have to go for the beach and violá, you reached the beach.
Aveiro
Let's talk about the next wonderful beach there is! But Aveiro doesn't only come with a fantastic but also with another fabulous sight. If you stay right here if me, you will see, what I am talking about! The only downside to Aveiro is that it is a bit tricky to reach it by train, but I will talk about this later!
What to See!
Arriving in Aveiro itself, you will be able to see the Venice of Portugal! The small city comes with its own unique charm. Although I didn't spend a lot of time there, I still could feel, that there is something special about it. But as I wanted to see the beach more than the city, I boarded the first bus, that would take me to the ocean.
Soon I found myself at Praia da Costa Nova and was immediately in love. As I left the bus, I saw what this cute little town is famous for. All of the houses share the same striped design, only with a variation of colors!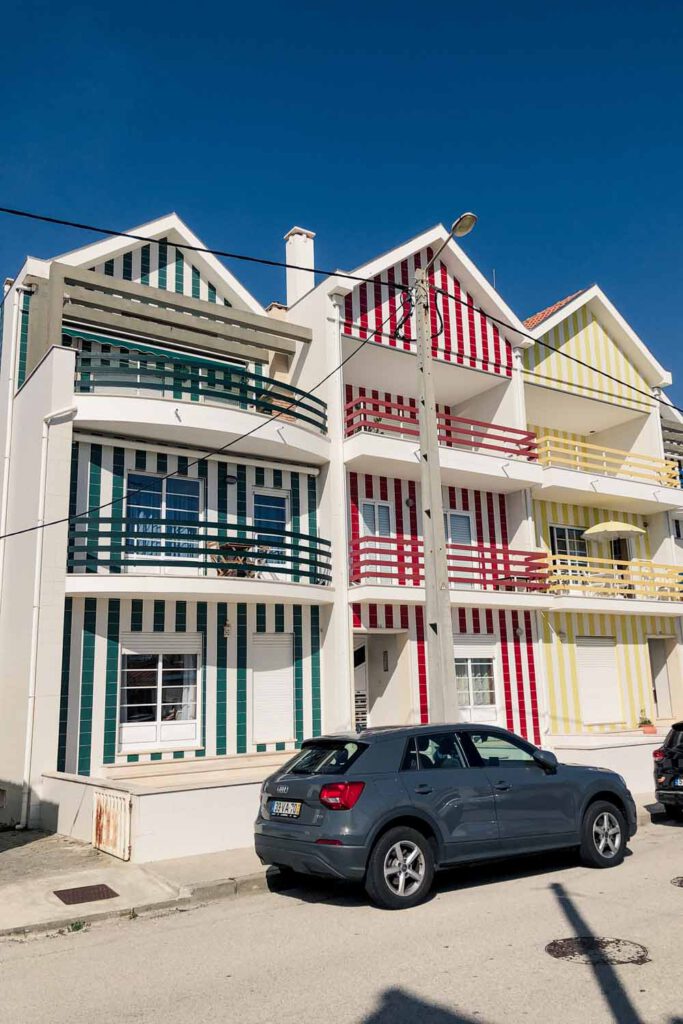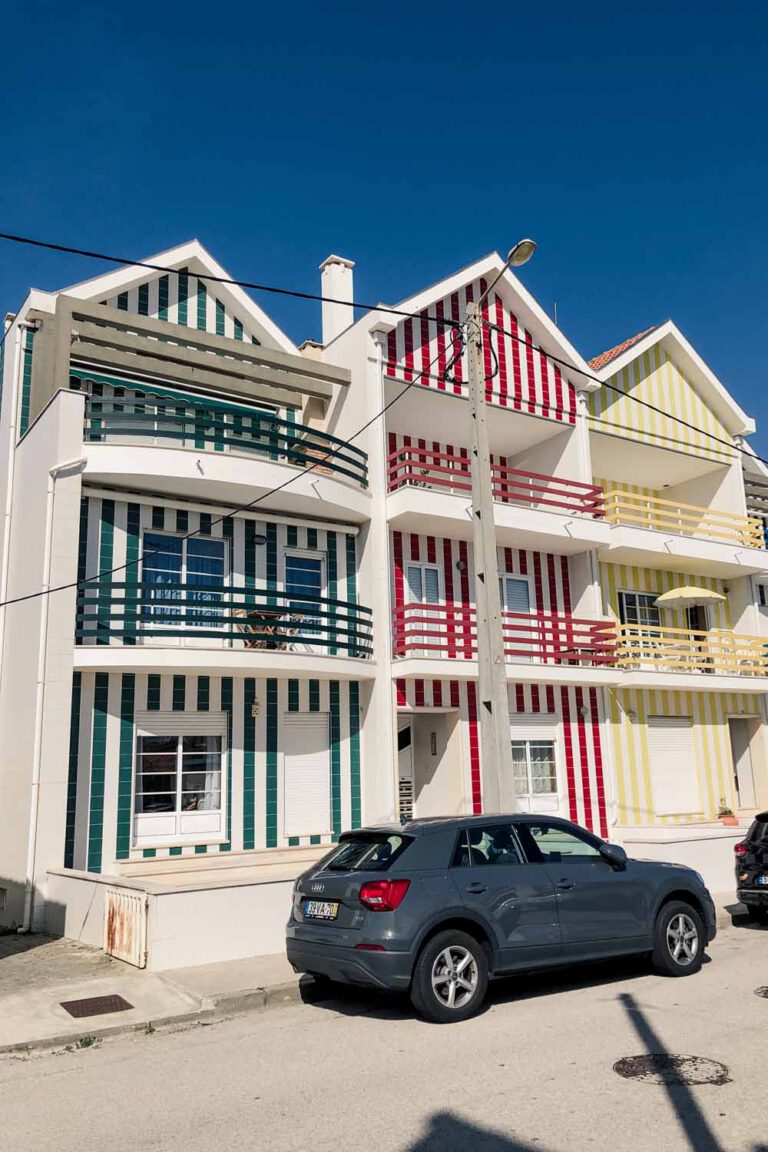 The beach itself is as breathtaking as all the beaches I described before. One could say I am in love with the Atlantic ocean. I walked up and down the shore, collecting seashells and inhaling the fresh air. For me, this is like therapy.
When I got hungry I had a delicious lunch at the Bronze Seafood & Lounge Bar, consisting of a little clam soup and a tuna steak. It was super delicious and I can't recommend it enough!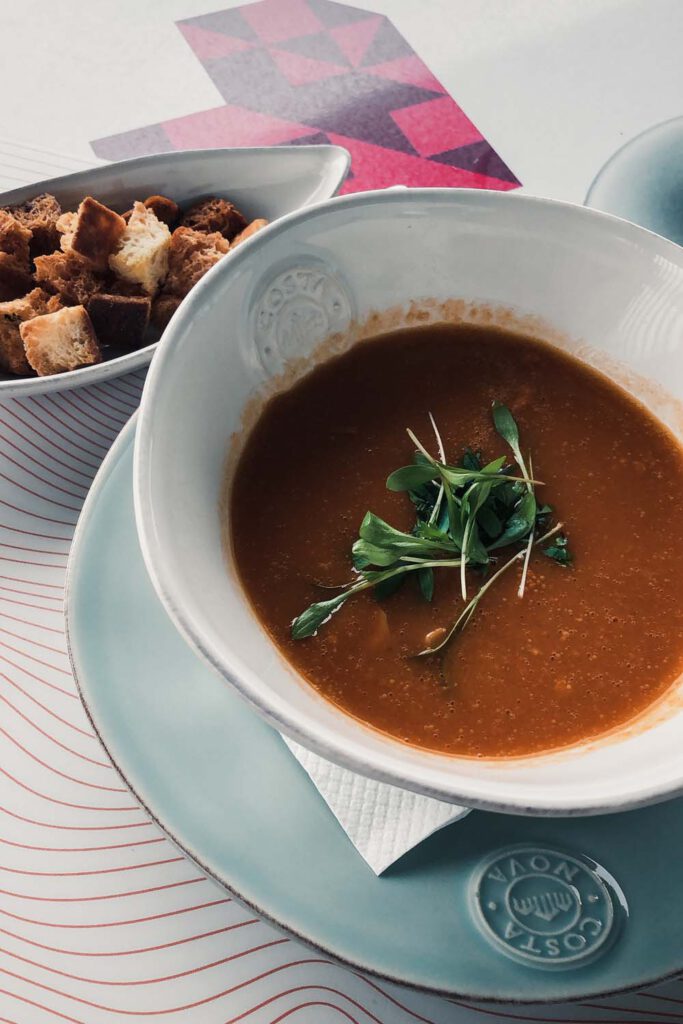 And even in late September, the weather was still fine to go for a little swim! I can't phrase this enough, go for a swim there! Even if the weather is a bit windy, it is so much fun and left me smiling for days!
How to get there
This part is a bit annoying. Getting to Aveiro was really nerve-racking. I mentioned it earlier, but now I want to give you a full report. It took me almost three hours to reach this wonderful place. Of course, it is all worth it but it was still stressful.
The problem is that the bus, that connects Aveiro with the Praia da Costa Nova comes very inconsistent and it takes so long to bring you there. When I wanted to go back, I waited one hour for the bus, which left me very angry. Furthermore, it canceled one stop, which caused me to miss my train back to Porto. All in all, I was super angry, when I got back to my hostel, which is quite sad because I had an amazing day!
Therefore I would totally recommend you rent a car for the trip to Aveiro. It just saves you a TON of time and will make your stay easier.
And that's it! These were the day trips that I did. I hope this post was helpful to you and will make planning your trip to Porto easier.
Liked This Post? Save it for Later!