Hello and welcome! In September I went to Portugal for the very first time! I spent a whole week exploring Porto and its surroundings and now I can say that I am kind of an expert now. Therefore this post is dedicate you to give you the 10 things not to miss in Porto! This list will be a mixture of chruches, river walks and reccomondations on how to make the most of your time in Porto and how to enjoy this time the most!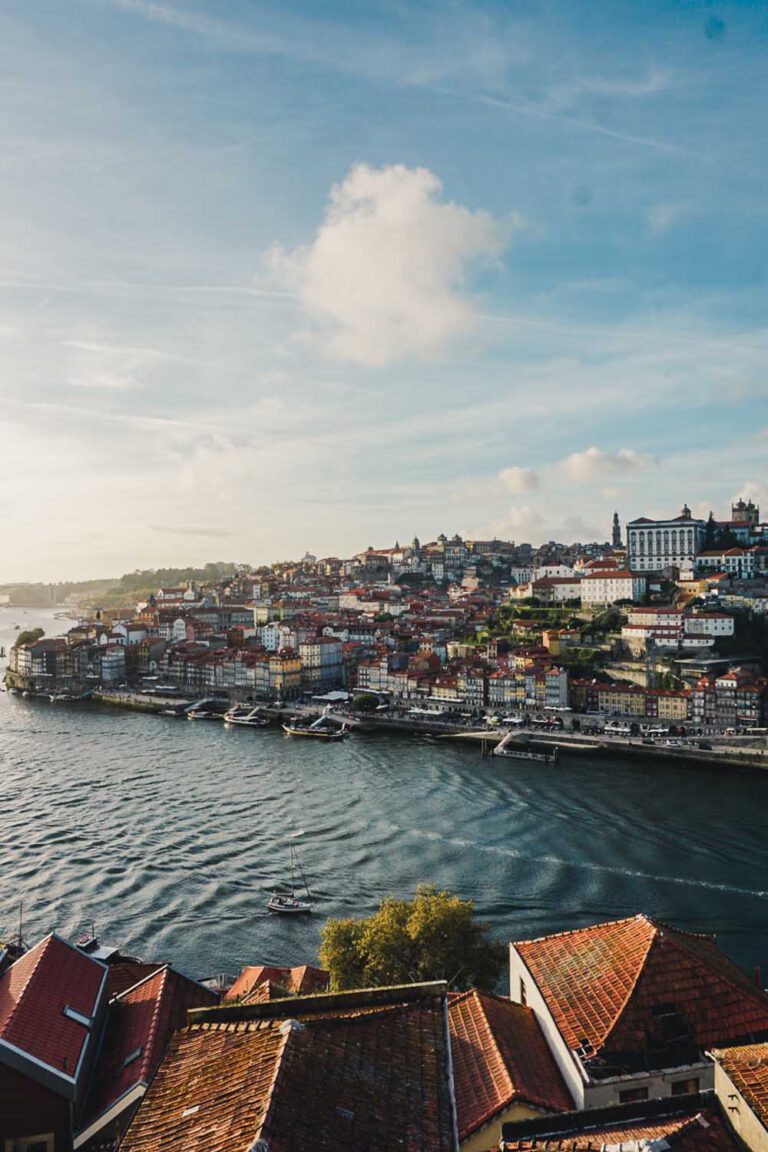 This post contains affiliate links. If you buy something that I recommend, I will earn a small commission. As always, this commission won't make you pay any cent more, it only helps me to provide more helpful postings.
Ponte Dom Luís I, Gaia Promenade & Port Wine
When I arrived, the first thing that I did was walking down to the Ponte Dom Luís I to see this wonderful skyline of Porto. I crossed the bridge on the upper side walk and was fascinated by these wonderful views! It is interesting to know that once you crossed the bridge you arrive in the city called Vila Nova de Gaia. This cities esplanade gives you the most incredible views on Porto. Having a walk down this sidewalk is just wonderful and was one of my year's major highlights.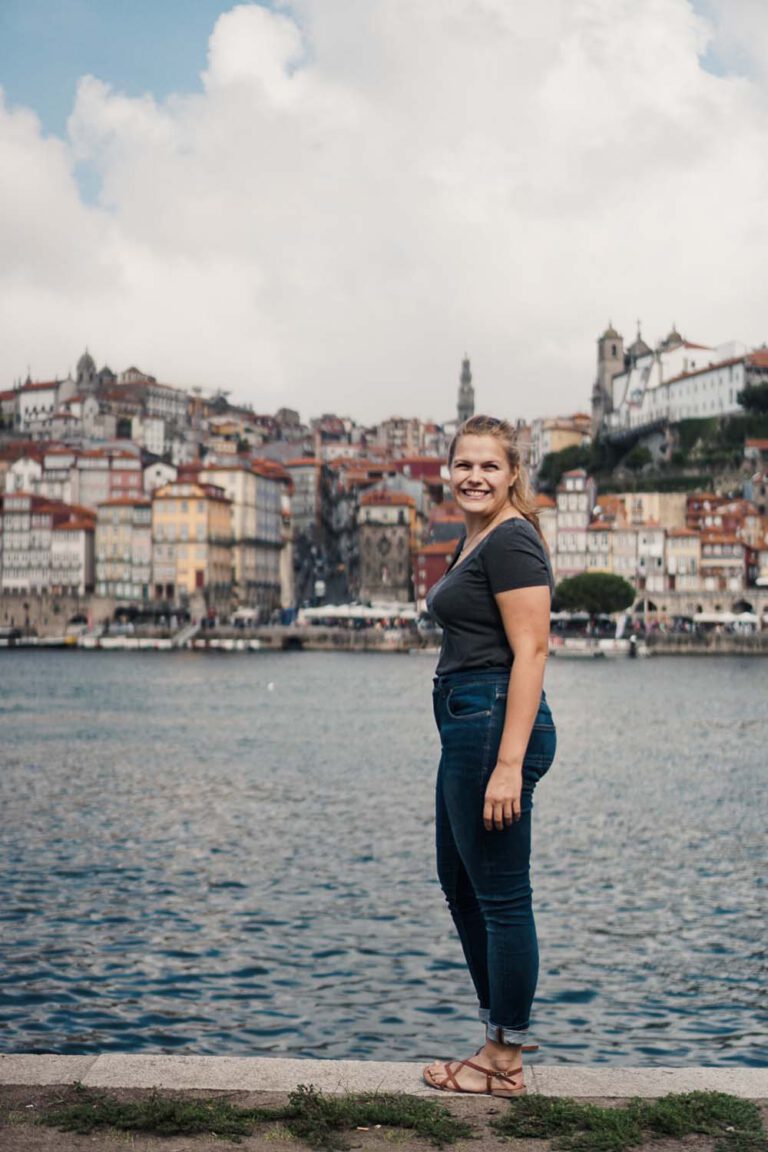 Once you took all the pictures that you need to take, it is time to taste some of the cities specialities! First you gotta enjoy some Bacalhau at Mais Bacalhau Do Porto before having a glass of Port Wine at one of the many distilleries that are located on this esplanade. The one that I went for was Ramos Pinto and I had a lovely white wine there.
Ribeira
Walking to Ponte Dom Luís I you will cross some awesome streets. However make sure, not only to cross the bridge on the upper part, but make sure to also cross the lower level and walk the other side of the esplanade and make sure to check out all the surrounding streets. You will be overwhelmed by beautiful buildings, so make sure, that you look up!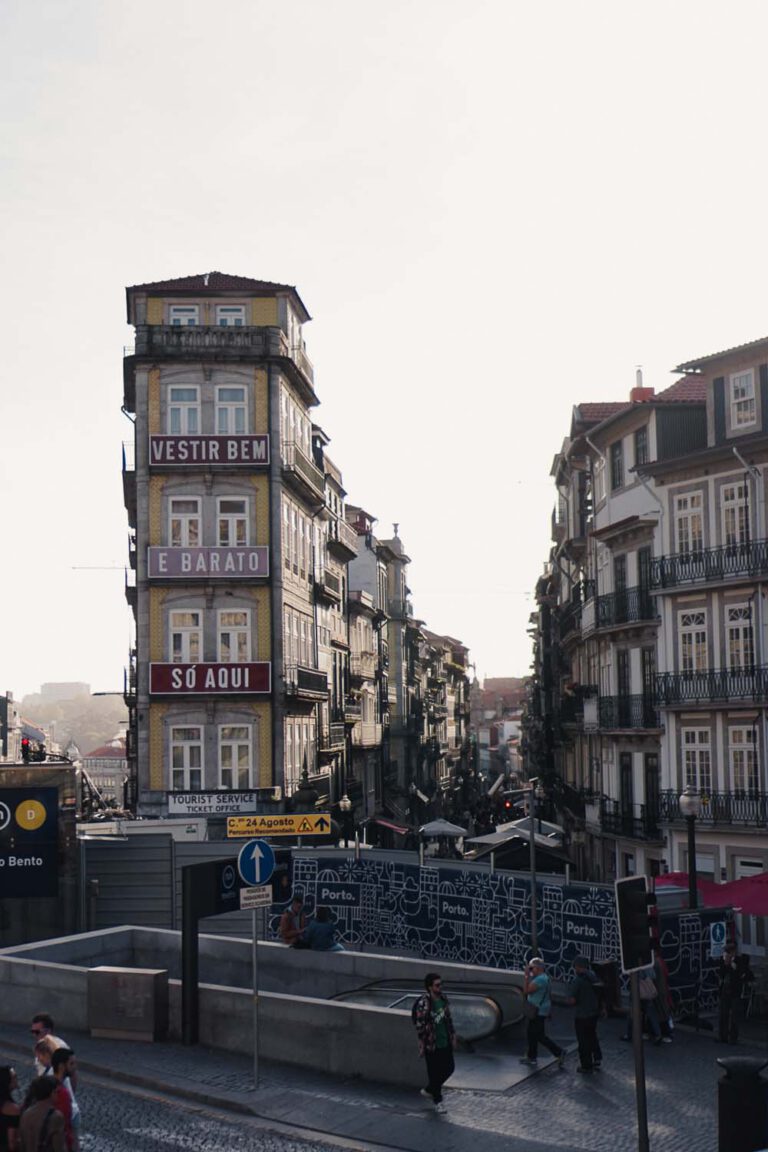 Capela das Almas de Santa Catarina
Okay here comes a total spams of wonderful blue tiled churches! If you don't feel like visiting all of them, that's totally fine, you can skip anyone you like too. But as I love Porto for being super easy to be discovered by feet, you will stumble upon them sooner or later anyways. The first one is pretty close to the hostel where I stayed in, and is a total highlight. Especially if you are into travel photography, this one will be a jewel for you.
Sitting on the corner of a street, the Capela das Almas de Santa Catarina is the perfect panorama church. It is covered in beautiful painted tiles from every visible perspective and really made me fall in love with it. This is really a sight in Porto that you shouldn't miss!
Igreja Paroquial de Santo Ildefonso
Our next beautiful church is actually just down the street from the Capela das Almas de Santa Catarina. To be fair, this street has its ups and downs, as Porto tends to be quite hilly. But you will make it there. This one is super photogenic too and will take your breath away.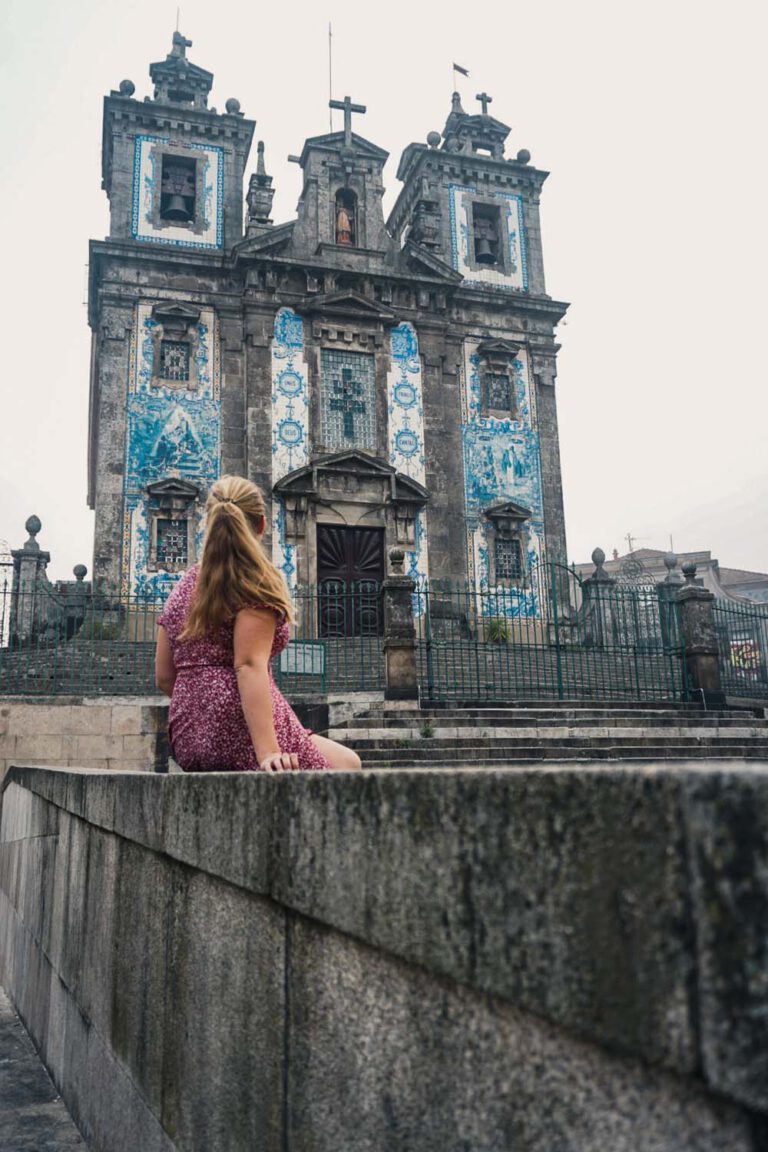 Igreja do Carmo
Last church on this list, I promise. But this one was actually the one that I found the most impressive. When coming from R. das Carmelitas, you will see its beauty from afar. My personal highlight was of course the side of it. Might even be my favorite pattern on it. Oh these colors are just gorgeous!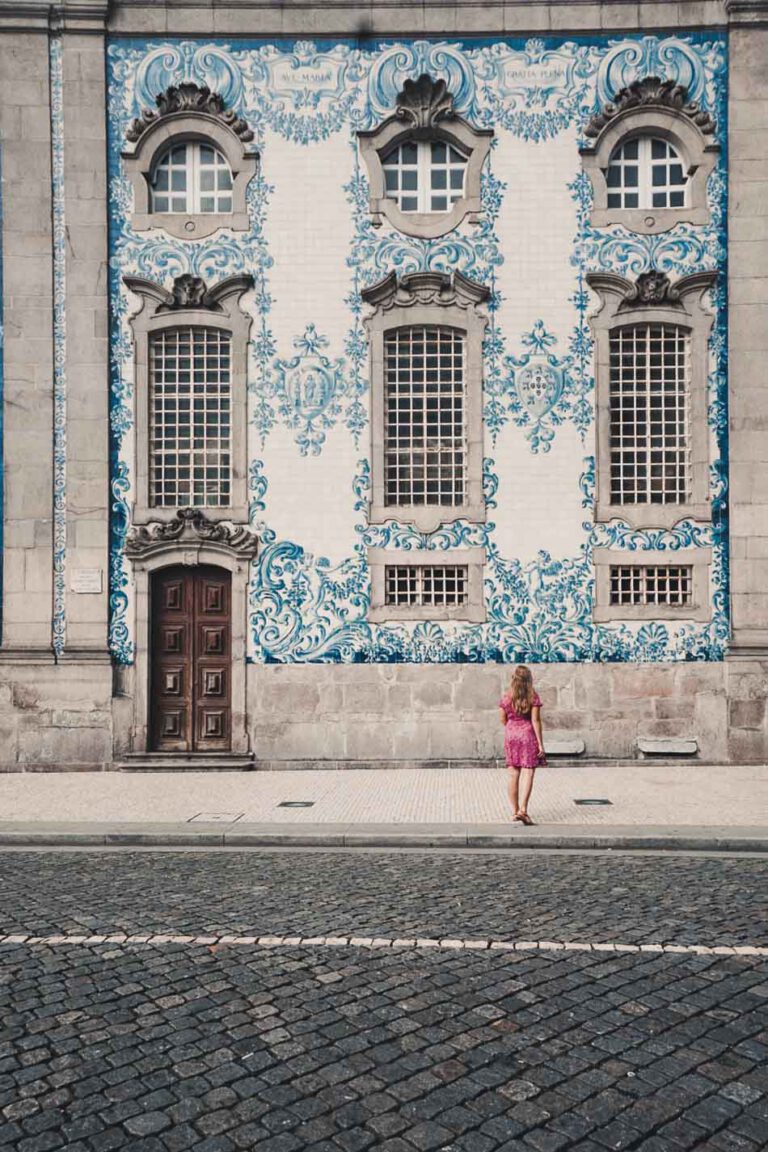 Livria Lello
Did you know that J K Rowling lived in Porto while writing Harry Potter? Rumour has it that she caught a lot of inspiration in Porto for the wizarding world! And when walking the streets of Porto you will see why! The local students wear a gown that seems quite familiar, in case you understand. One place that completely went off since Harry Potter is the Livria Lello with its wonderful stairs that look like the library of Hogwarts.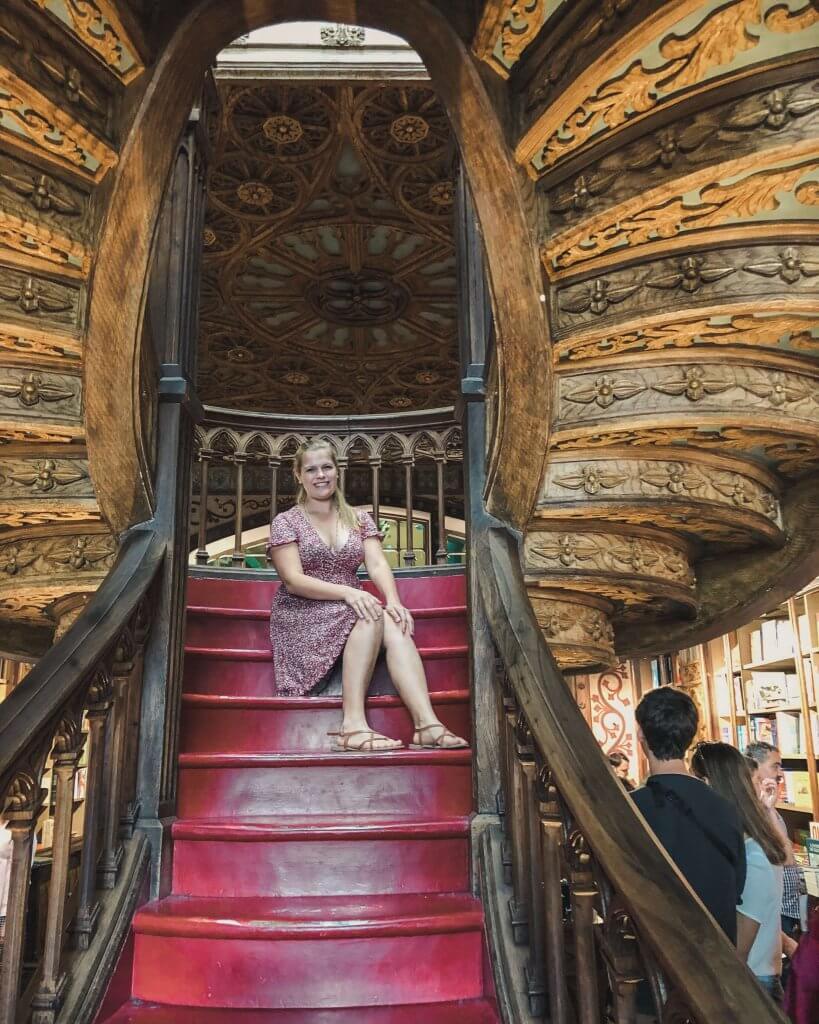 To get into this beautiful bookstore you will have to pay a fee of 5€, which is also a voucher for a book inside the store. Because in the end it is still a store for books and not only a sight to visit. When going there, please be respectful and don't just go there to have a full photoshoot.
Pastel De Nata
No sight but definetly a thing not to miss in Porto! Pastel de Natas are delicious little cakes, that will take your heart by storm. The delicious little pastries are just too tasty to refuse on them! Have one with a coffee in the afternoon and indulge in watching people (and judging them for their outfits!)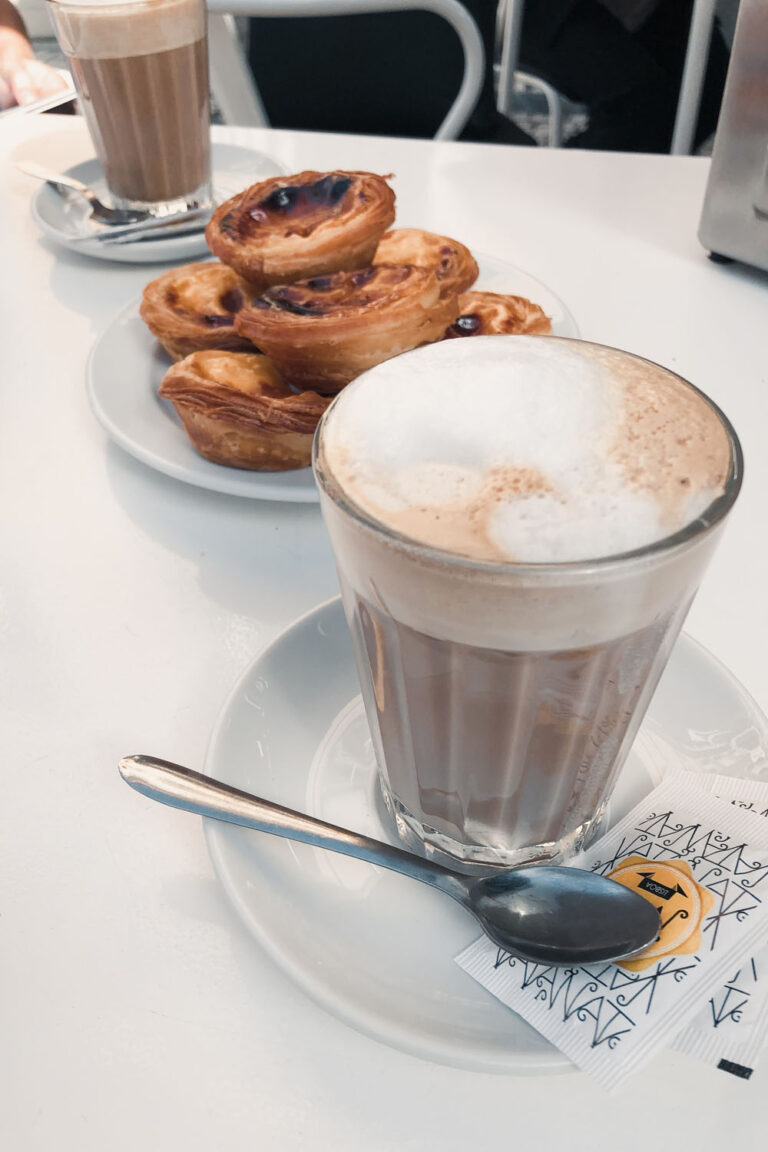 Jardins de Palacio Cristall
Sooner or later you will have to face the question of where to watch the sunset in Porto and there are a few spots that are wonderful but there is one that really baffled me away. What I liked about it was that it was the opposite of crowded! This park was so empty and charming that I completely fell in love with it. It is really the perfect picture location and wonderful for enjoying the sunset in peace!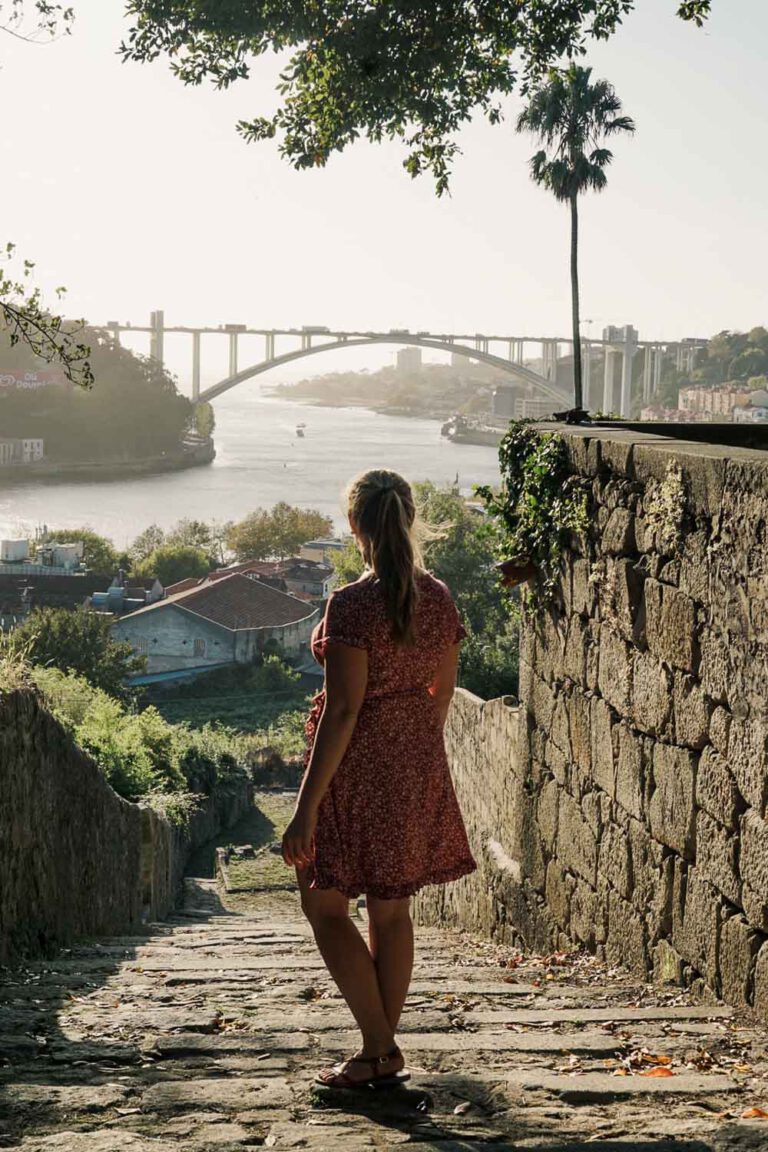 Sé do Porto
Ok I lied. There is a fourth church. This one also has wonderful tiles too but I loved it more for the looks that it has above the city. Ok and the major vibes this one is giving me. I just love the combination of these old darker rocks and the light blue tiles!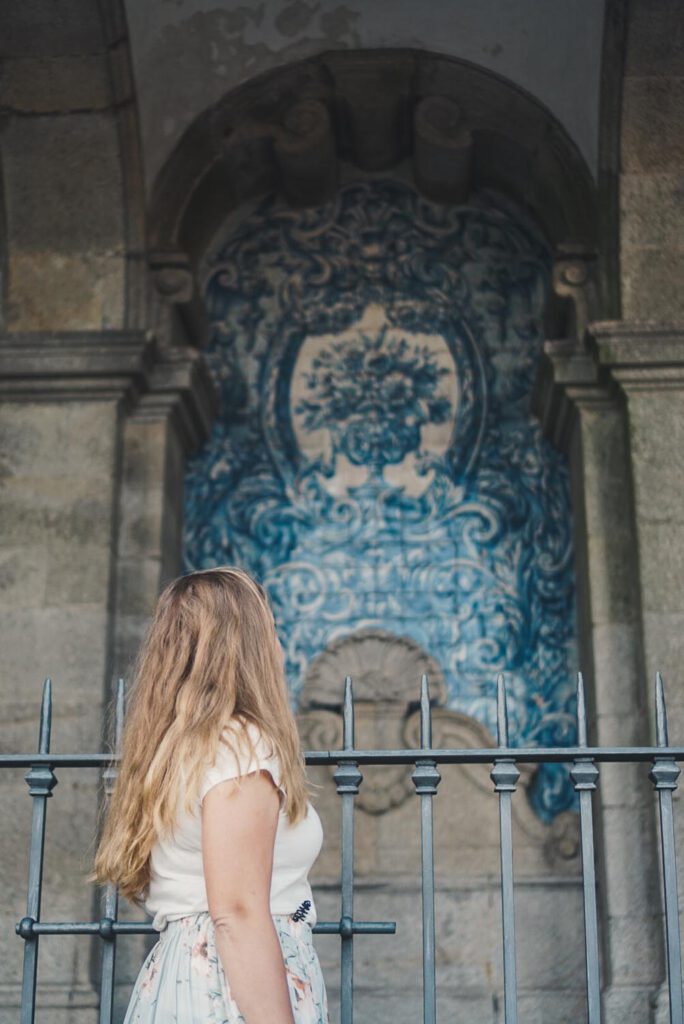 Taking The Tram And Spend Some Time at The Ocean
Another thing that Porto is famous for the is the fabulous Tram. It looks so fantastic and riding it is truly an experience. It is loud and nostalgic and will really give you major vintage vibes. But the most amazing thing is that it will actually bring you to a wonderful place; the ocean. Seeing the Atlantic was just amazing and my time there made me super happy!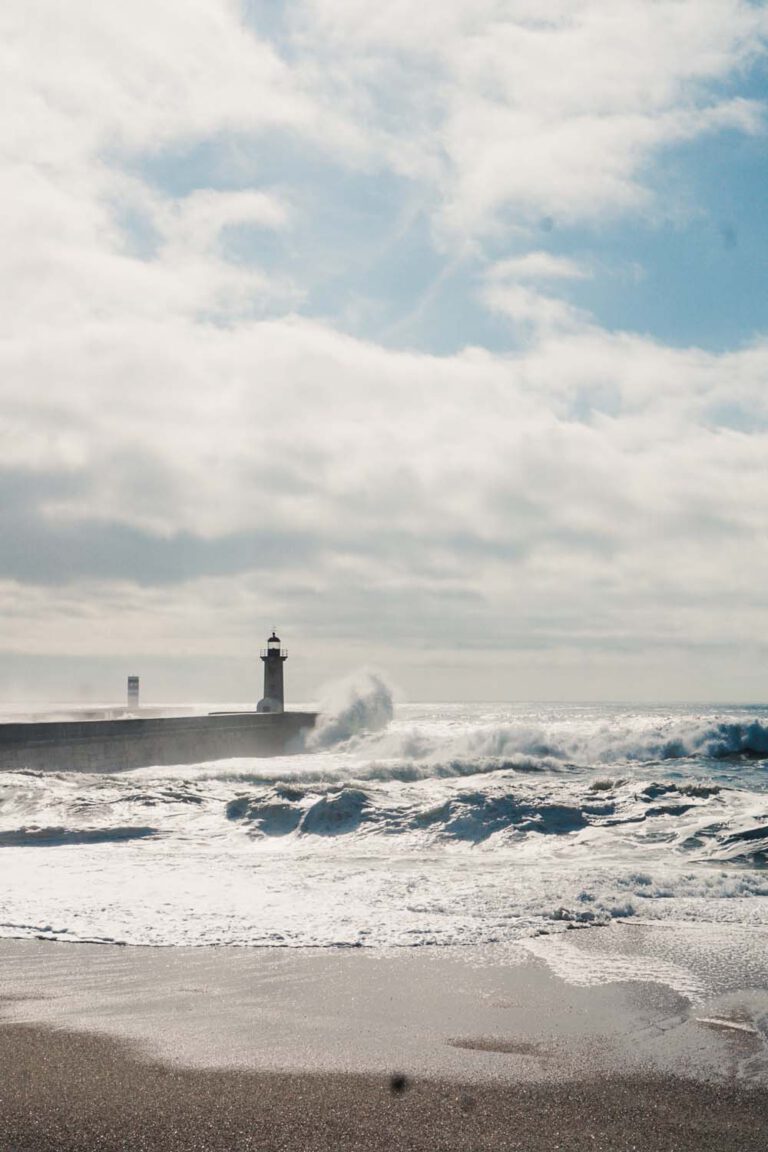 And that's a wrap! These were the Ten Things Not to Miss in Porto! Of course there are more things to this city that I didn't cover in here and I would love it if you would tell me in the comment section! If you want to learn more about Port, check out my complete Guide to Porto, which will give you handful insights about accommodation or my post about the most beautiful beaches of Porto. Or you could check out my Europe Bucket List for more information about traveling Europe!
Liked This Post? Pin It For Later!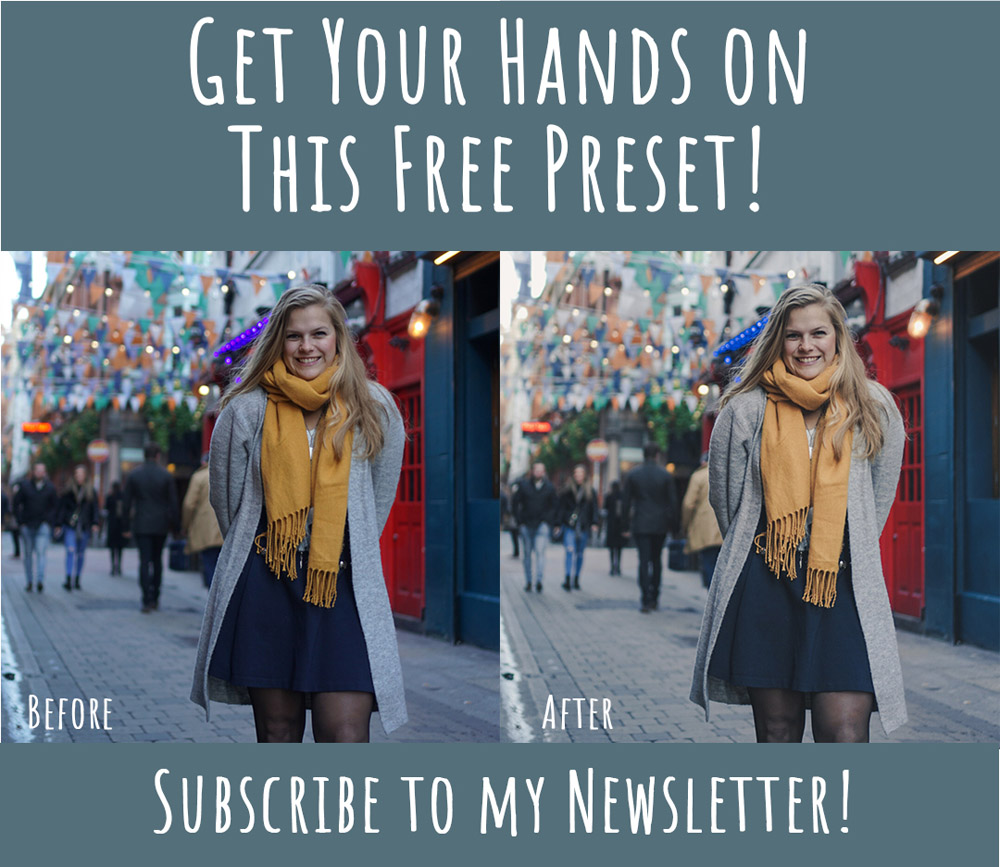 If you want to learn more about my camera and photography essentials, check out my post about everything you need for travel photography.
Sony Alpha 6600 – the best travel camera out there!
Sony 35 mm f 1,8 lense – perfect for sharp shots with blurred background!
Amazon Basics Tripod – small light tripod, that fits in any bag!
Cullman Camera Bag – well padded camera bag, that will fit your camera body and two lenses. Ideal for the light traveler!