Hello and welcome back! If you are following me on Instagram (hint: now you are meant to follow me on Instagram). As you might already know, traveling and documenting it are two of my greatest passions. Taking pictures that are also fancying me is also something that has pushed my self-esteem a lot. I never thought of myself as being photogenic since I started to take most of them on my own. I learned how to pose myself and which angles of me I like best. Now, I can't imagine what I would do without my travel photography gear anymore. And since I invest a lot of time in finding the best gear, I have some nice tips for you!
I tried to cover as many possibilities and options into this blogpost as possible and that's why you will always find more than one product recommended by me, even if I might not own it anymore. As I try to keep my gear as small and efficient as possible, I sell the things that I don't need as much anymore. Yet I still want to show you a variety of things since the demands photographers have to their gear can vary!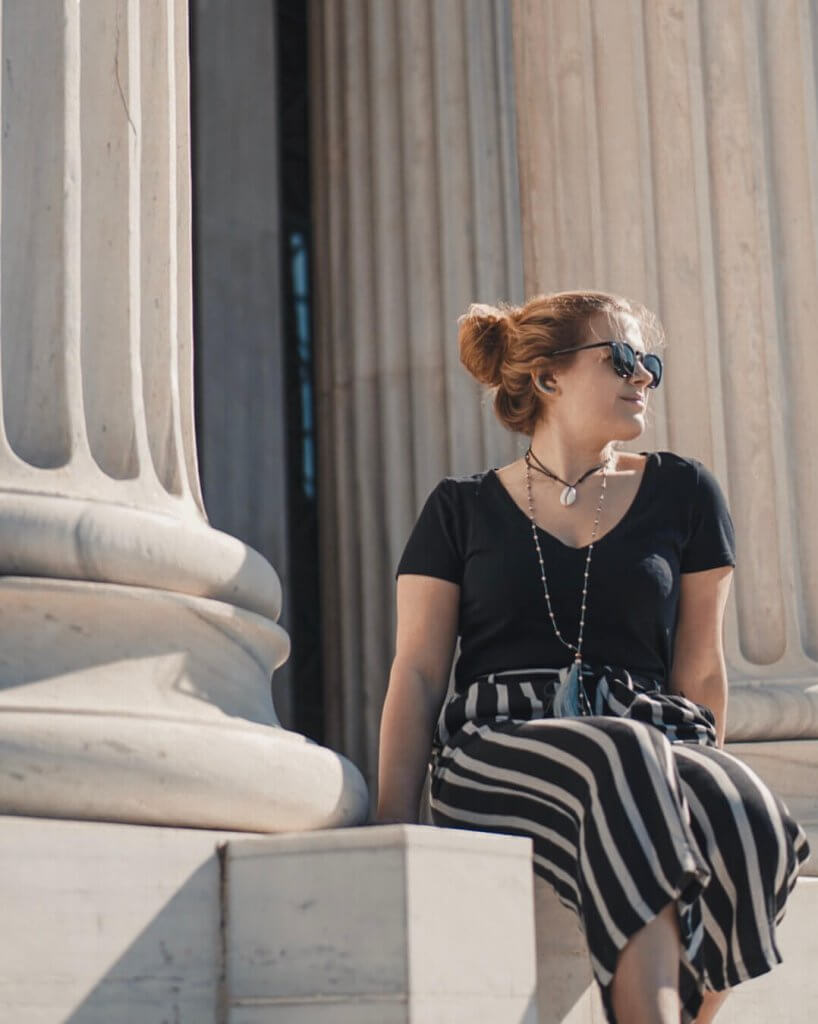 This post contains affeliate links. That means that if you click on the products and buy via this link, that I can get a comission. This service won't cost you a cent more and allows me to provide you with more travel content.
Sony Alpha 6000 – The Best Camera For Beginners
Let's start with the most important thing when it comes to travel photography. The camera. (How obvious.) When I first decided that I wanted to own a camera, I asked my friend what he thinks would be the best option. To be honest I already knew that I would buy the Sony Alpha 6000. For me, it is the perfect camera and suits my needs perfectly, especially as it was my first camera body ever.
Sony Alpha 6600 – The Best Camera For Travel Photography?
As some months went by since I wrote this blog post, I wanted to let you know that I upgraded my gear: I now own a Sony Alpha 6600 for my travel photography and it was the best decision, I could have made. This camera couldn't be any better. It is versatile, light and its shots are from extraordinary quality.
What I love about the Sony cameras is that they both work with the Sony Imaging Edge Mobile App that allows me to use my iPhone as a remote control and that's what you need if you are a solo traveling content creator. I simply mount my camera to my tripod, frame the shot, connect my iPhone to my camera and take the shot with my camera from my phone! And what I like best is that I can directly see the shot I took. It makes it easy for you to correct any unwanted things in your shot or to adjust your pose if needed!
My Lenses
Isn't it amazing how the tech gear can totally overwhelm you, sou you spend endless nights and days to look for the perfect lenses and can't get enough of trying new ones? And once you got the latest thing, you can't wait to look for the next big thing? Well, it happened to me. And I bet it can happen to all of us. Even with all my minimalist tendencies, I still want to buy more tech stuff every da.
But nevertheless it is not very useful to carry countless lenses with you, that's why I think you should only carry two types of lenses with you for an optimal set up!
A Zoom Lens
When traveling I like to be as flexible with my focal length as possible. That's why one of my lenses will always be one you can zoom with. For now, this is my SEL 18135 and with it, I can take landscape shots and also zoom in if needed. This lense was included when I bought my camera but I can recommend it to everyone!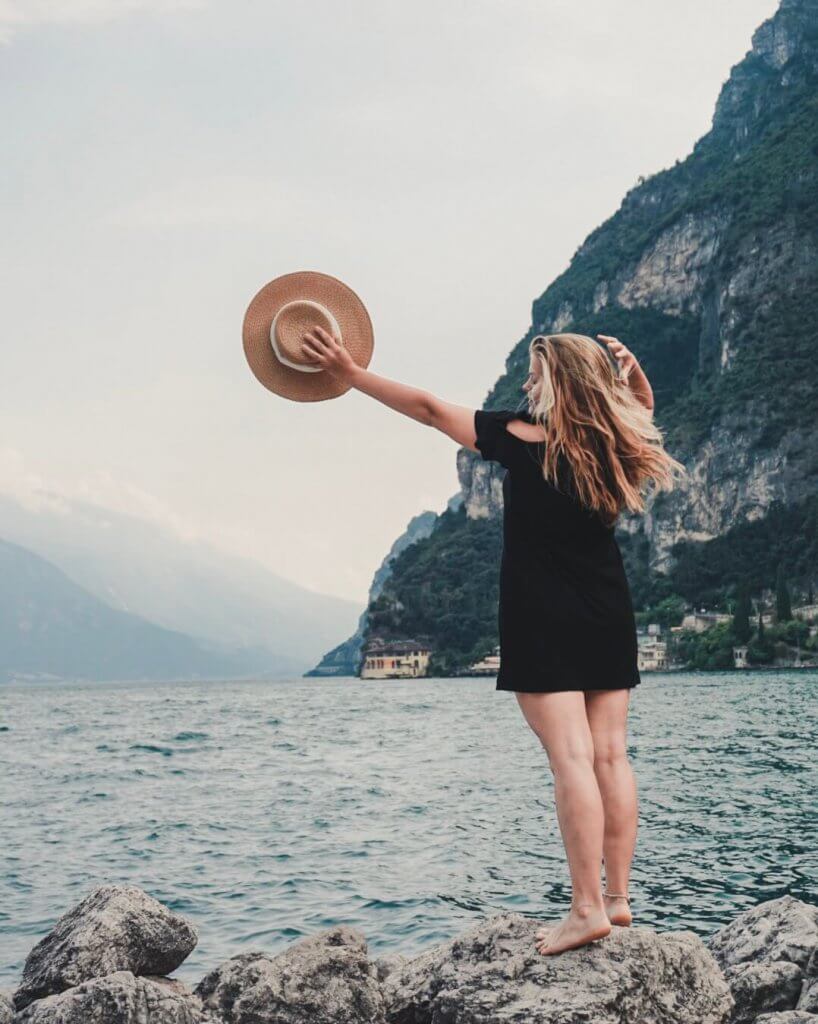 A Prime Lens – 35 mm
The latest addition to my little gear family. My new SEL 35F18 is my new star and lately, I brought it to Norderney and Scotland. With a prime lens, you can't zoom but usually, they come with a better aperture. Due to the lense's aperture of f 1.8 you can create those smooth blurry background with it, adding more depth to your pictures. With a focal length of 35 mm you are also able to capture a wider angle than most portrait lenses, making it perfect for traveling!
It also does a great job for product shootings since you can lay all the focus of your shot into one object by making the background blurry!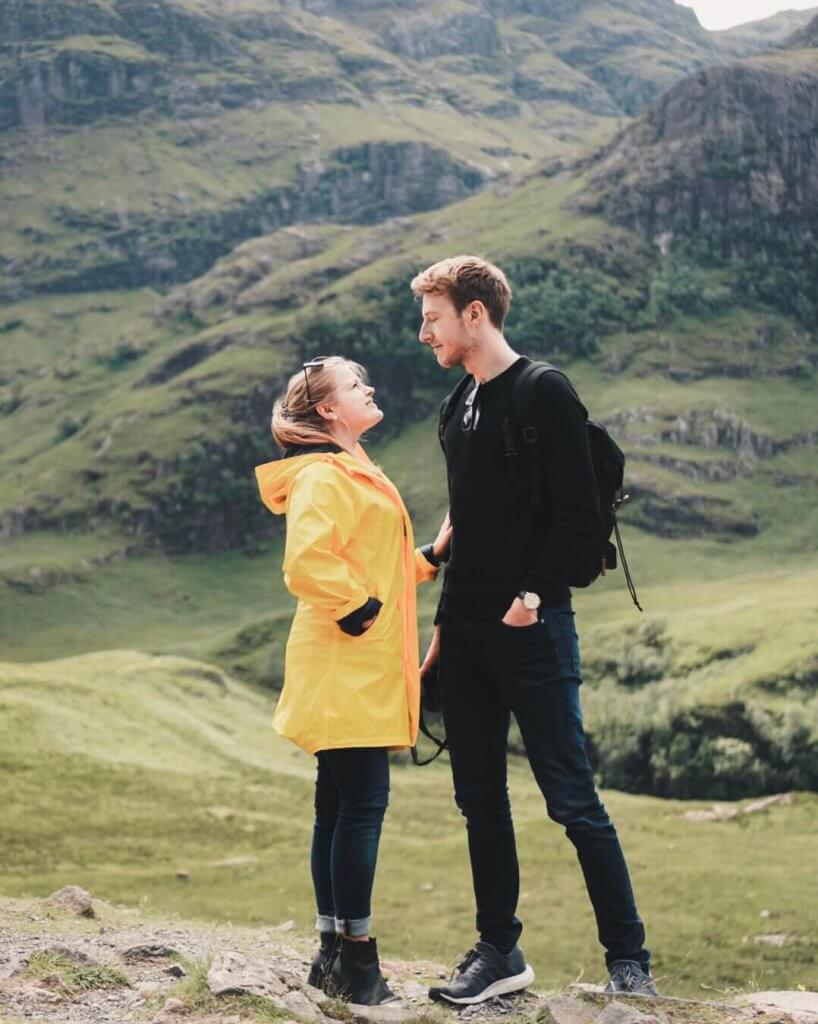 The Tripod
As a solo traveler that also likes to take loads of pictures while traveling, I am always in the need of a tripod! The Amazon tripod is ideal for me because it is super light and easy to carry around, which makes it great for traveling with it as I can simply stick it to the side of my camera backpack!
A Drone – the DJI Mavic Air 2
There is not a single device I ever bought that I had so much fun with as I had with my drone! The DJI Mavic Air 2 is an excellent drone and delivers pictures in 4k quality. But what I love the most is that it is so easy to use. Before this one, I never flew a drone but I still managed to get some breathtaking shots! Just make sure to check possible restrictions before you fly!
If the price tag Dji Mavic Air 2 is too high for you, have a look at the DJI Mavic Mini. With its weight of only 250 grams, you also have more possibilities to fly it.
An Action Camera
If you love to be active and to document it, you simply need an action camera! When I was swimming with turtle in Pulau Redang, I had mine with me and to this day these are my favorite shots. If you buy a GoPro have a look at the additional filters that are made for underwater pictures and floating devices!
And that's it! That's my gear and everything that I own for my travel photography! I hope it was helpful to you and that you might take advantage of my knowledge!
Liked This Post? Pin it For Later!