Hello and welcome back! If you are following me on Instagram (hint: now you are meant to follow me on Instagram). As you might already know, traveling and documenting it are two of my greatest passions. Taking pictures that are also fancying me is also something that has pushed my self esteem a lot. I never thought of myself as being photogenic since I started to take most of them on my own. I learned how to pose myself and which angles of me I like best. Now, I can't imagine what I would do without my travel photography gear anymore. And since I invest a lot of time in finding the best gear, I have some nice tips for you!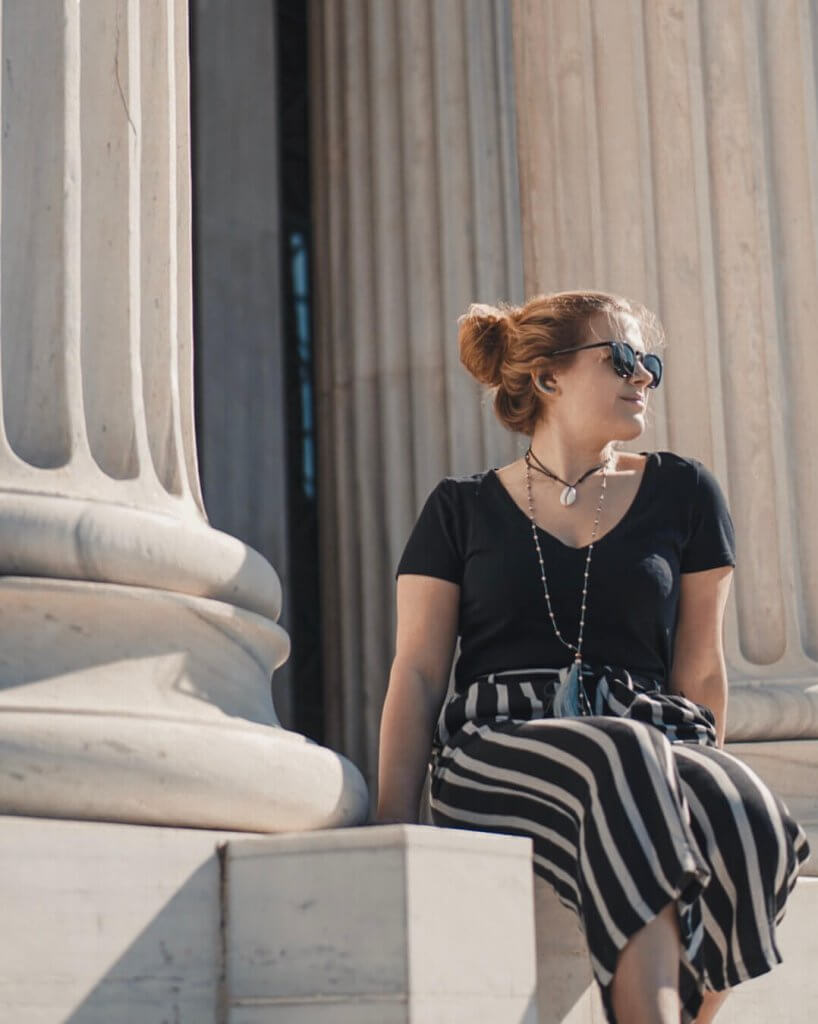 This post contains affeliate links. That means that if you click on the products and buy via this link, that I can get a comission. This service won't cost you a cent more and allows me to provide you with more travel content.
My Camera
Let's start with the most important thing when it comes to travel photography. The camera. (How obvious.) When I first decided that I wanted to own a camera, I asked my lovely boyfriend what he thinks would be the best option. To be honest I already knew that I would buy the Sony Alpha 6000. For me it is the perfect camera and suits my needs perfectly, especially as it was my first camera body ever.


As some months went by since I wrote this blogpost, I wanted to let you know that I upgraded my gear: I now own a Sony Alpha 6600 and it was the best decision, I could have made. This camera couldn't be any better.
Bluetooth Camera App
The second most important thing that you will need. Except for the camera (of course). The app allows you, to set your camera, strike your pose and take the picture and actually directly see what you just did. That's the secret to my pictures to be honest. I see what I do and can adjust the frame immediately! The app that I use is the Sony "Imaging Edge Mobile" and I really love its features!
My Lenses
Isn't it amazing how the tech gear can totally overwhelm you, sou you spend endless nights and days to look for the perfect lenses and can't get enough of trying new ones? And once you got the latest thing, you can't wait to look for the next big thing? Well, it happened to me. And I bet it can happen to all of us. Even with all my minimalist tendencies, I still want to buy more tech stuff everyday.
The Kit Lense
My favorite little all rounder. I really love this lense as it can be super versatile and allowed my to take some amazing pictures, as well as to learn how to use my camera properly! If you are brand new to the picture taking business, I recommend you to use your Kit Lense as long as possible before buying another lense. Practice as much as you can to find your very own style and differentiate your needs in additional lenses. To showcase the importance of training, I will tell you all about the lenses I had and currently have!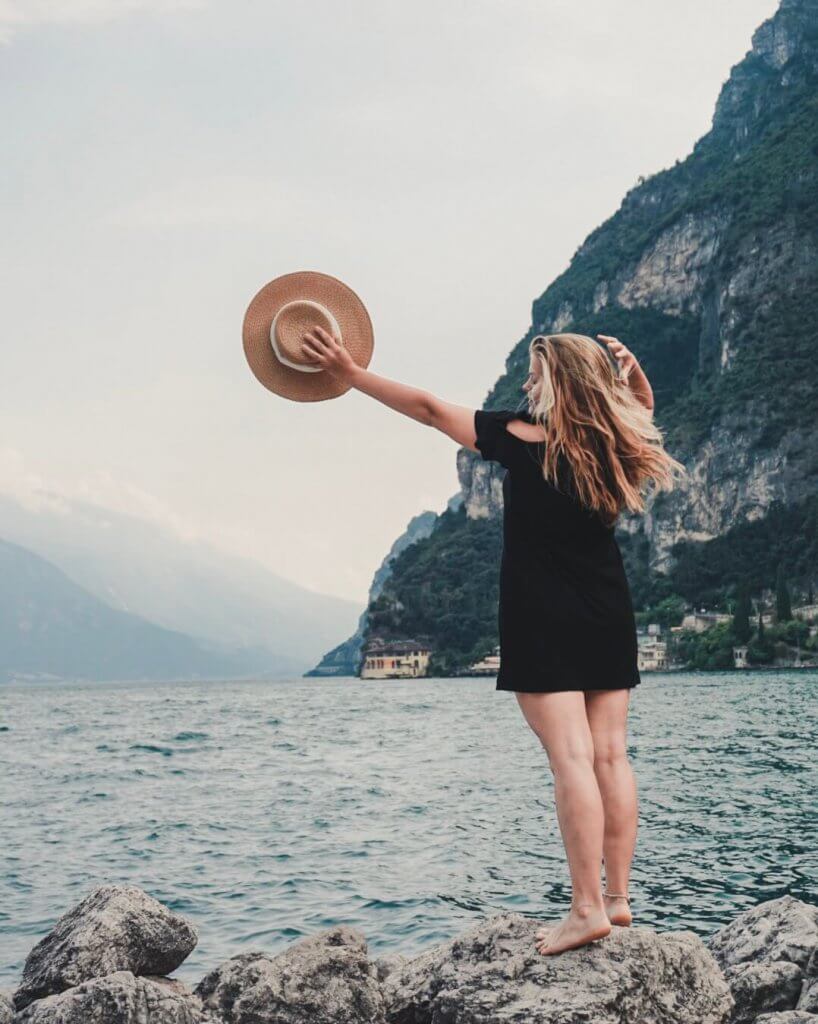 My 50 mm
The Sony SEL-50F18 was my very first additional lense. It is a wonderful lense for portraits and easy to use! I used it on trips to Greece and Copenhagen and indeed took a lot of amazing pictures with it but nevertheless I noticed that it was not a 100% perfectly fit. With a portrait lense you are quite close to the subject, what means that most of the time your background will be very blurry. When you are travelling and surrounded by beautiful sights and landscapes, you don' really want your pictures not to showcase this. That's why I decided to sell my portrait lense to swap it with the following 35 mm Lense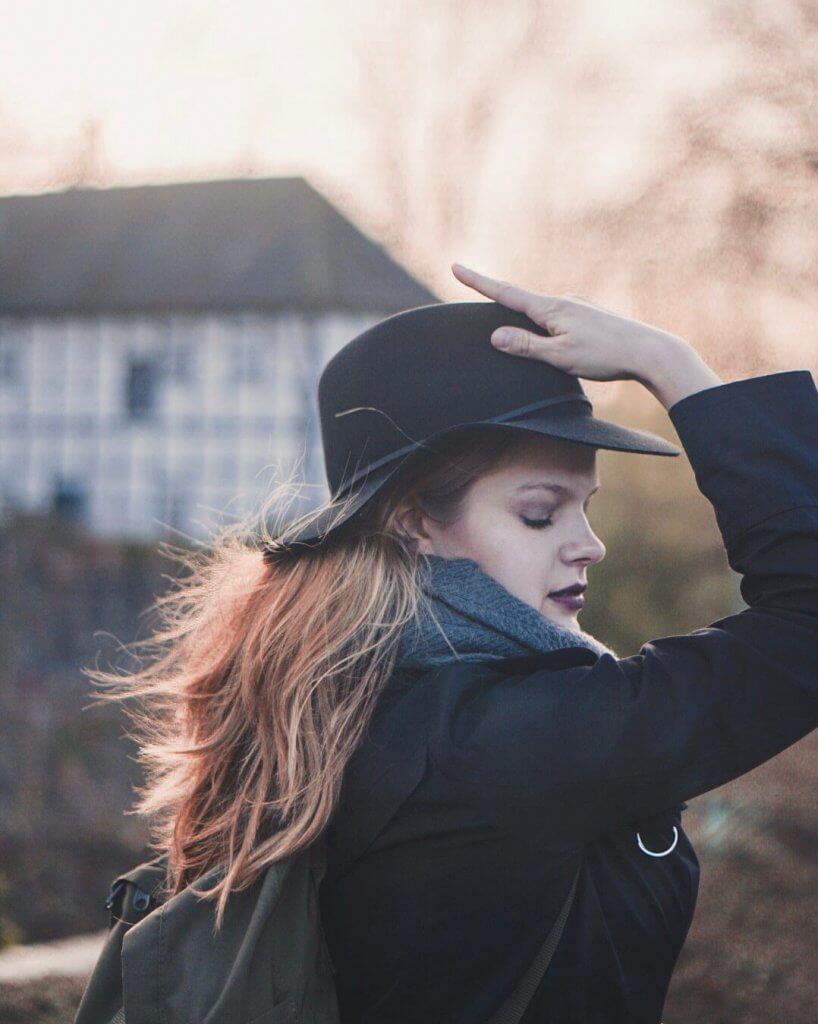 My 35 mm
The latest addition to my little gear family. My new SEL 35F18 is my new star and lately I brought it to Norderney and Scotland. I use it to capture the landscape around me as well as myself, while still being able to slay that bokeh. If you ask me, this is the most important lense for me right now!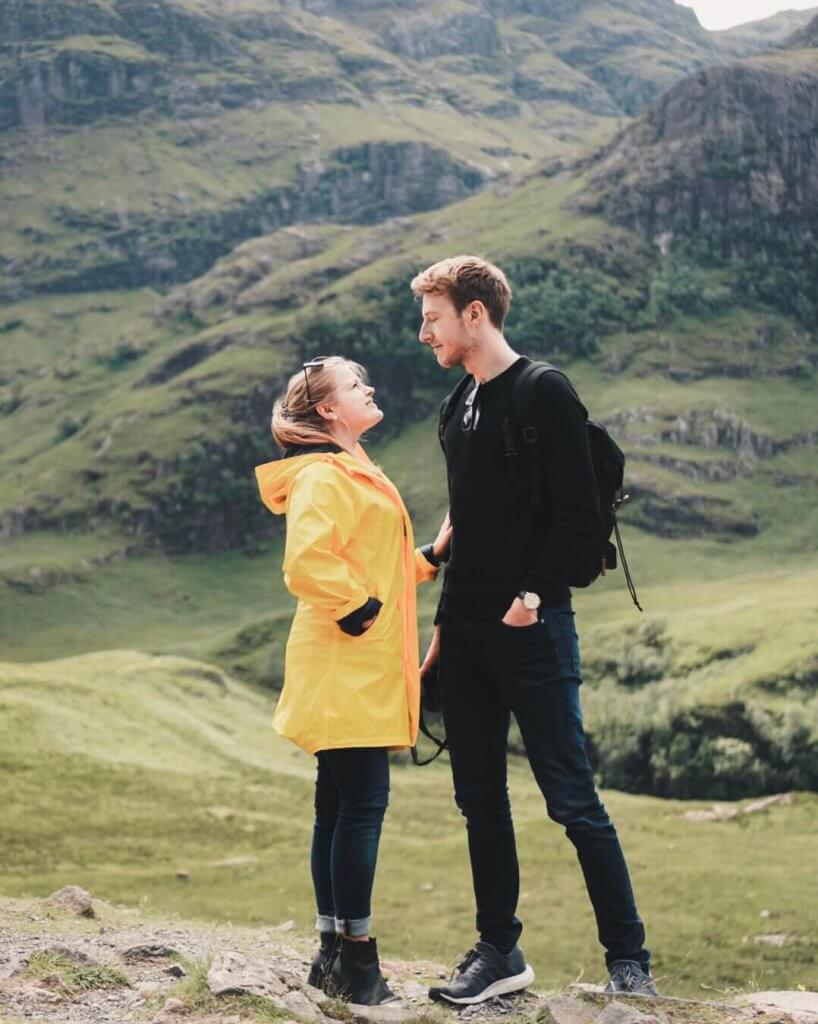 The Tripod
Another important thing for travel photography. And to be honest one where I can say that I didn't find the perfect one yet, but at least one that is pretty close to it! It is from Amazon and is super light and small what is my biggest priority. However it is not as stable as it could be. Nevertheless you can't say anything for this price and so far this little darling came to Greece, Scotland, Italy and Mallorca with me!

Alternatives
There is this one dream of mine. It is the new Tripod from Peak Design. It just looks like the perfect travel tripod and perfectly suited for my needs. But well some dreams are not meant to come true.
Protection
Not the protection you would usually think of but almost as important. Spending couple hundreds of your money for camera gear is nice but it is also nice to have it protected. I spent a lot of time looking for something that actually suits my needs. I settled for the Cullmann Malaga. It is small enough to fit into my Wandrd travel bag but big enough to hold my Sony + Extra Lense and my spare batteries & my action camera.. It might be a bit to small in future times when I expand with my gear by adding a drone.
An Extra: A Photo Box
I am not only into landscape and travel photography but also fell in love with getting creative with creating awesome product shots. One way to generate amazing pictures when you don't always have access to a pretty background is by investing into a white picture box. With it, you can easily create a small mobile photo studio that will help you to take consistent product shots!
Second Extra: Speedlite
In case you ever want to take pictures on events that take place in the dark or you want to play a little bit with interesting effects, checkout this detachable flashlight!
And that's it! That's my gear and everything that I own for tmy travel photography! I hope it was helpful to you and that you might take advantage of my knowledge!
Liked This Post? Pin it For Later!