Hello and welcome back! Some time ago I spent a weekend in Antwerp, Belgium with a friend. These 48 hours in Antwerp were spent exploring Antwerp's streets, cafés, and restaurants. This was my second trip to Belgium within one year and I have to say that I just loved it! Antwerp is just as wonderful as Brussels and therefore I couldn't help myself to write what now will be called La Vie En Marine's Guide to Antwerp. In this Antwerp City Guide, I want to show you all of the things to do in Antwerp, that you shouldn't miss!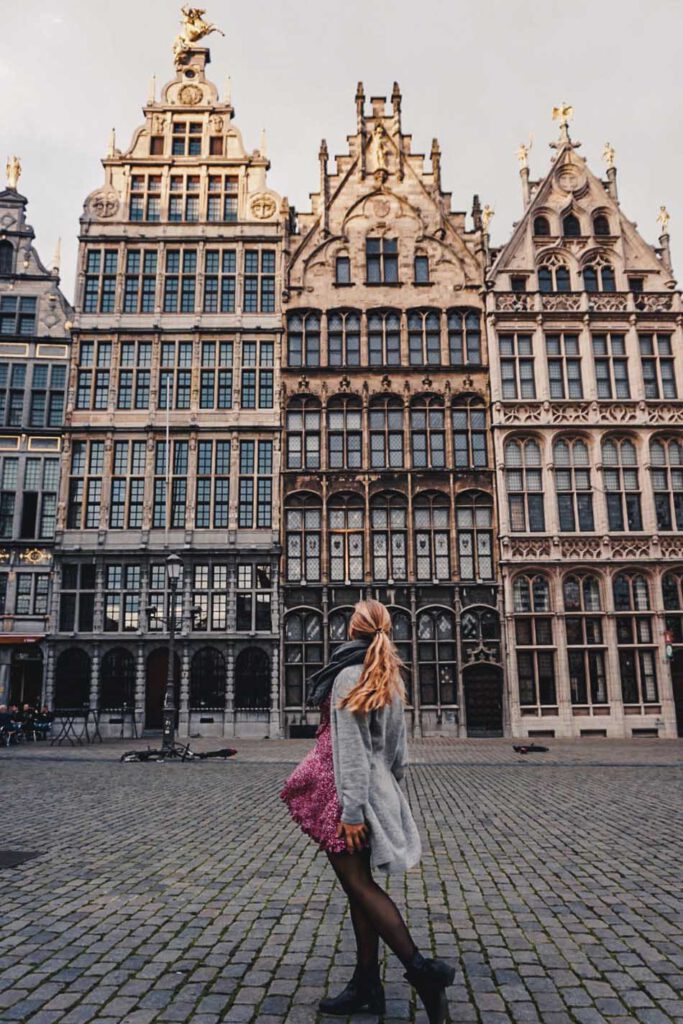 This post contains affiliate links. If you buy something that I recommend, I will earn a small commission. As always, this commission won't make you pay any cent more, it only helps me to provide more helpful postings.
Transport
As usual, let's start with the logistics. From Düsseldorf, where I live it is only two hours by car, so we opted for this way. You can also get to Antwerp by Brussels airport or by train or bus from any other bigger city that is close by.
Accommodations
We decided to spoil ourselves with a little luxury and booked a room in the Crowne Plaza Hotel. The beds were so cozy and the breakfast was amazing too but the best part was, that the hotel has its own pool and sauna! Besides sightseeing, we deeply needed to rest and relax and therefore it was just the perfect hotel for us. It is also quite central and has a parking lot directly in front of their door. This was quite useful, as we came with the car.
Book Your Stay in the Crowne Plaza Hotel!
Sights
We chose Antwerp not only for its sights but also for its status as a city that is keen to design. Since going to Copenhagen, we could call ourselves design fans and love to explore a city's lifestyle, fashion and culture rather than its sights and landmarks. Nevertheless, there are quite a few sights to see in Antwerp.
Grot Markt & Old Town
Like most Belgian cities Antwerp comes along with a wonderful historical old town. The narrow streets are filled with pretty cafés, restaurants, and bars. Way more than one could explore within a weekend. The ultimate highlight of this wonderful old town is the so-called Groot Markt from where you have a wonderful view at the cities cathedral. Unfortunately, this sight was under construction while we were there, so we couldn't really enjoy it. Yet the old town was my favorite sight of Antwerp.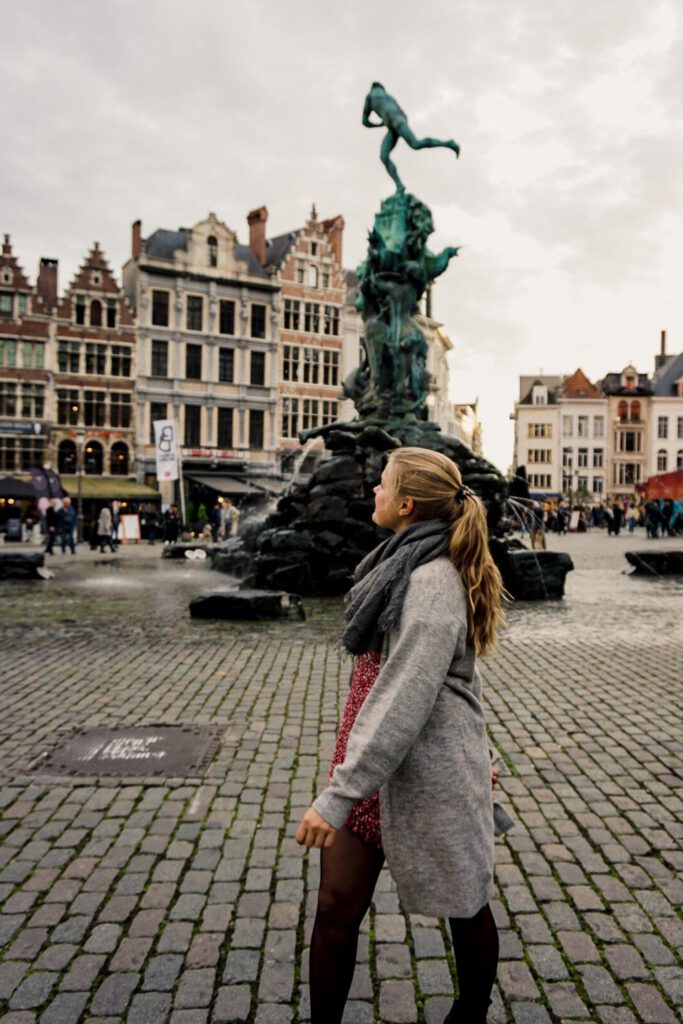 Central Station
One of the most impressive sights of Antwerp is without doubt the Central Station. The main hall so so huge and pretty that I couldn't quite believe my own eyes. In my opinion the most instagrammable place in all Antwerp. Words can't really describe it and that's why you should rather see it than read about it.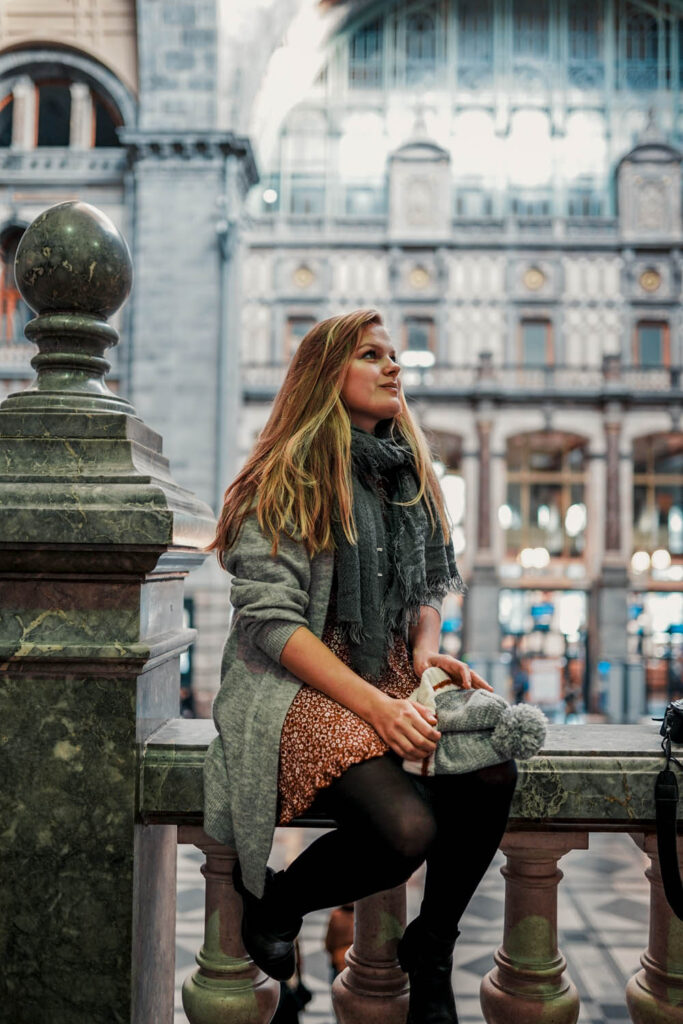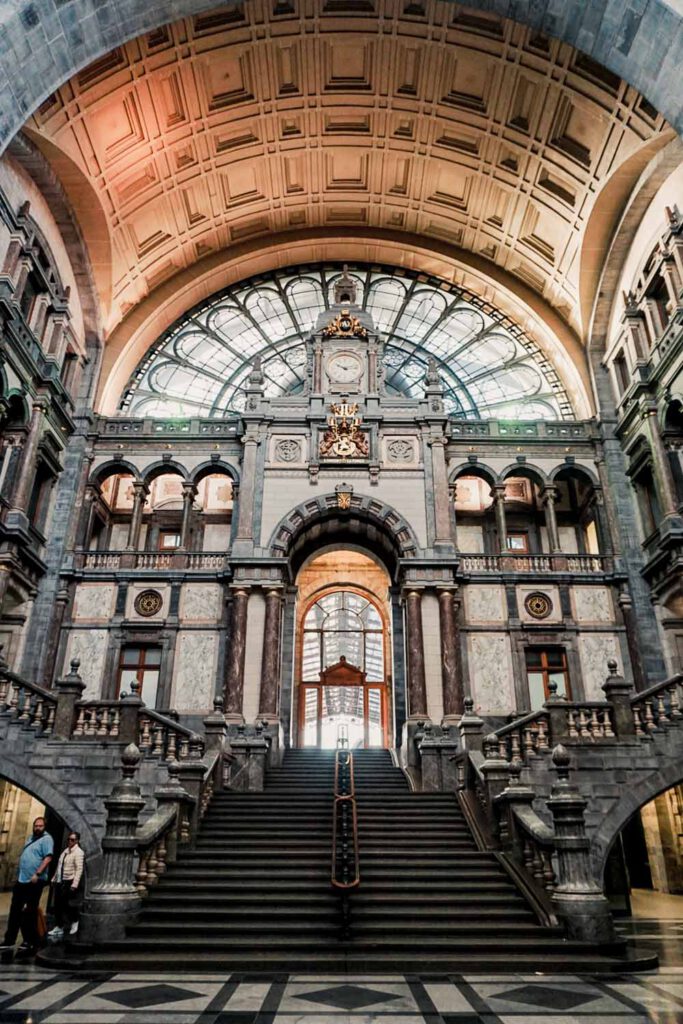 Walking Around
One of the greatest joys that we had in Antwerp was simply walking around and roaming the beautiful streets and alleys of Antwerp. This city holds many treasures and you can't really locate them. It is an atmosphere that will capture you. Just look out for those nice cafés, restaurants and enjoy it!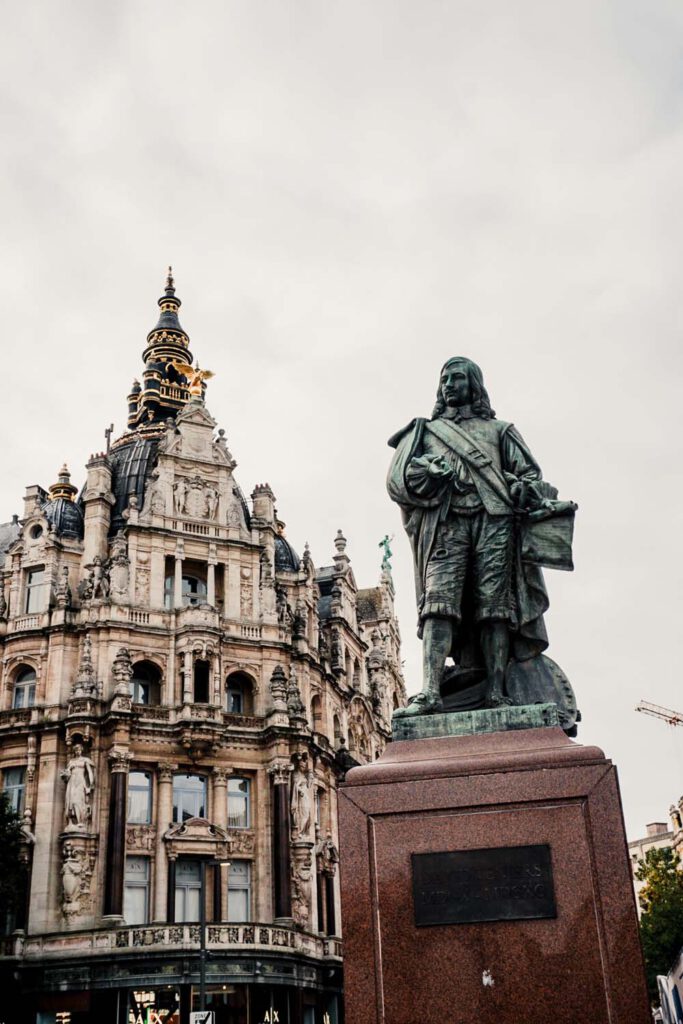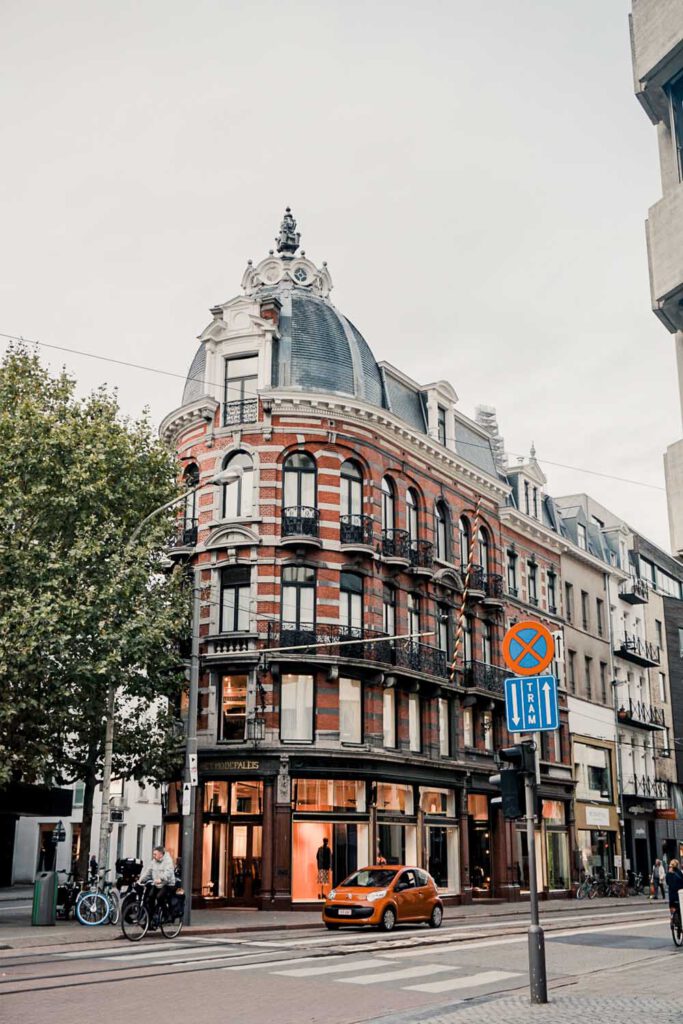 Related: 8 Hours in Brussels
Antwerp Harbor
Besides the Old Town, I liked the harbor area best. I fell in love with the modern buildings. Gathered around the Museum aan de Storm are fancy cafés, diverse restaurants, and beautiful street art.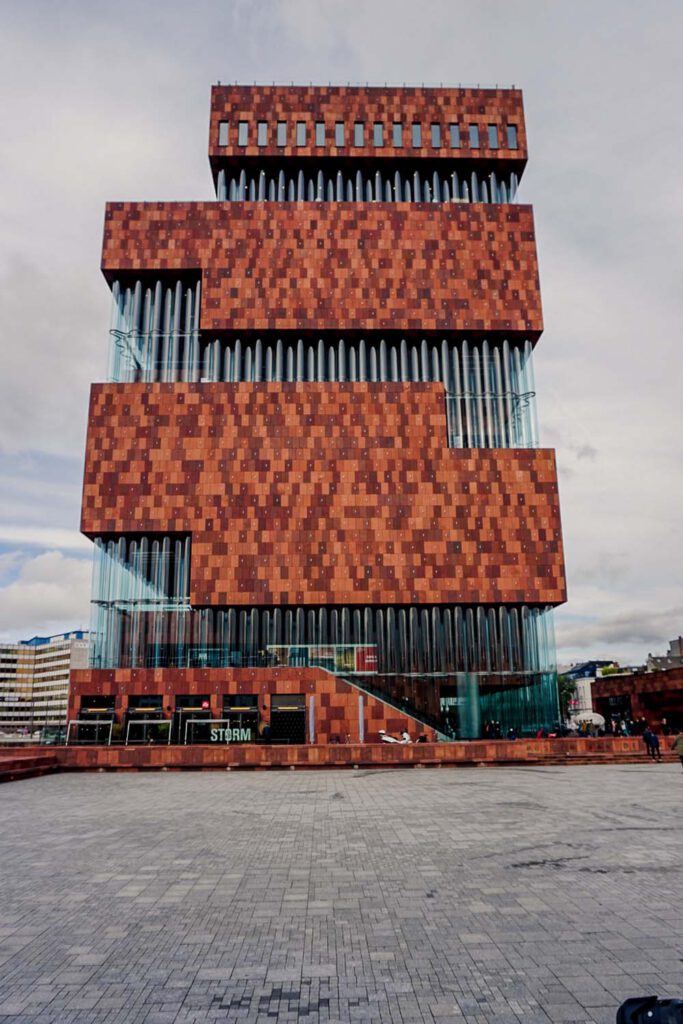 Zaha Hadid Plein
Besides good hyggelig design, I am also into great architecture. In case you didn't hear about Zaha Hadid, she was an extraordinary architect that designed the Zaha Hadid Plein, a building in the harbor of Antwerp. It almost looks like the splinter of a diamond. Even though I am a bit skeptical of mixtures between old and new buildings, the Zaha Hadid Plein is a breathtaking house and worth a visit!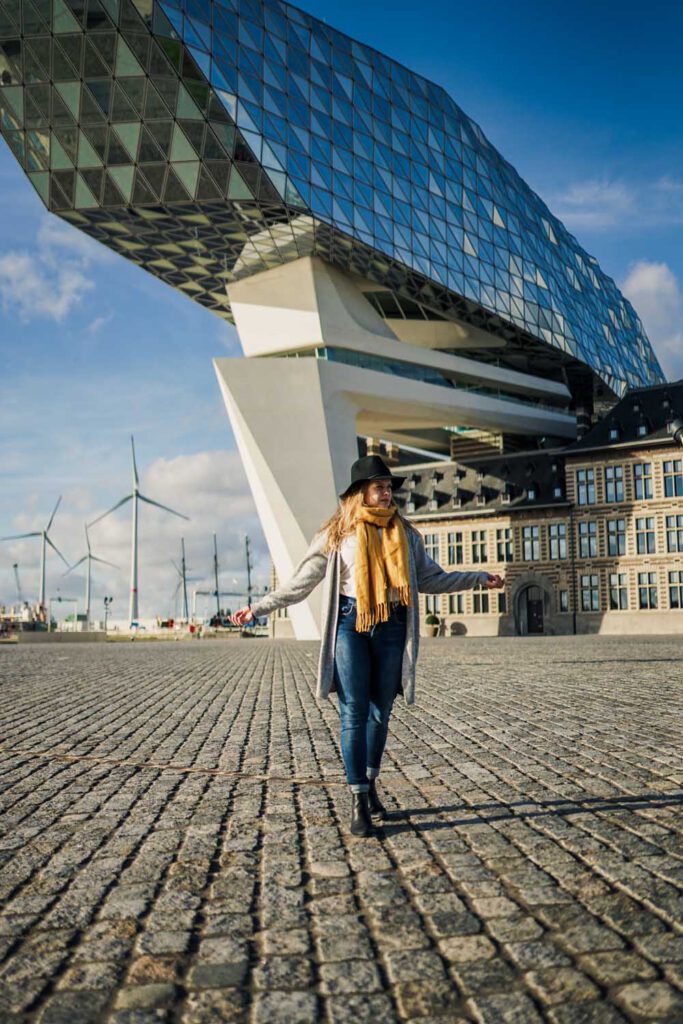 Food
And here we are, talking about food again! Belgium offers some amazing specialties, as I already talked about when I went to Brussels. For example, did you know that fries were invented in Belgium? Such a blessing that they did that. I found a nice place to have fries in Antwerp, just continue reading and you will see what we got in the end!
Waffles
Before we come to the hearty part, let's talk about the sweety stuff first. Because let's be honest: sweet is better than hearty. First of all the most important thing to have in Belgium is a waffle. No excuses here. You. Have. To. Have. A. Waffle.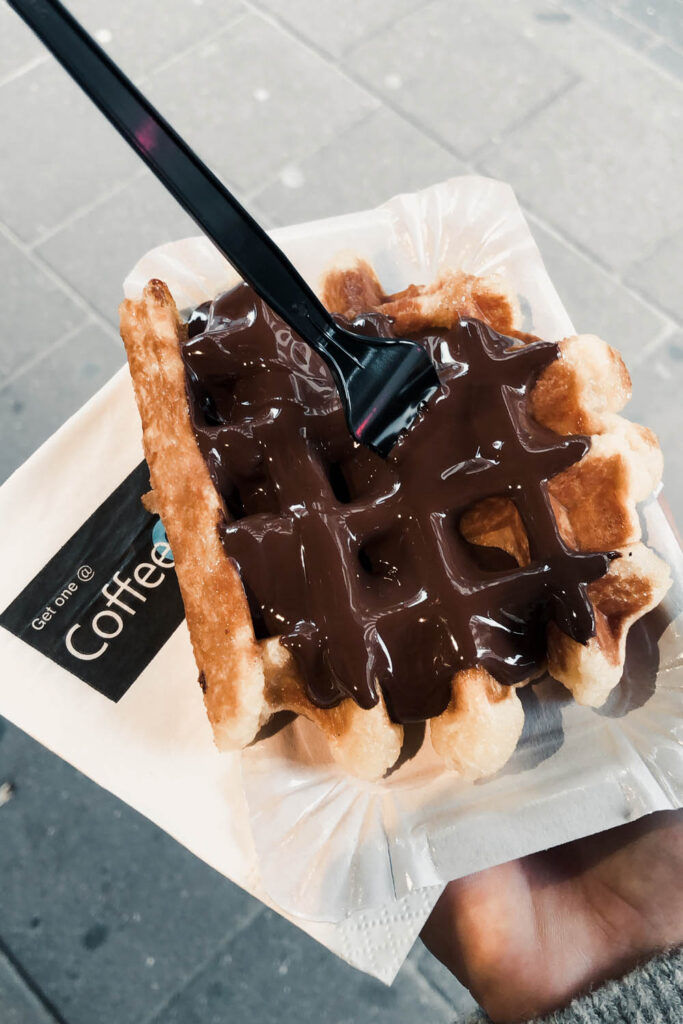 Chocolate
Besides waffles, the Belgian also perfected the art of making pralines. My favorites are the zeevruchten and I could have them each and everyday! They also make the perfect gift for family and friends, if you think about bringing something home!
Recommended: The Best Cafés in Antwerp
Fries
Let's come to the one thing we all want. Fries. We had them as our lunch in the Frites Atelier. There we had to wait in line for almost 20 minutes and could barely find a seat but it was so so worth it. Besides the regular fries, we also had a stew and a seafood croquette and it was delicious. At the Frites Atelier you can also choose between 5 different mayonnaises and my favorite one was the miso mayonnaise!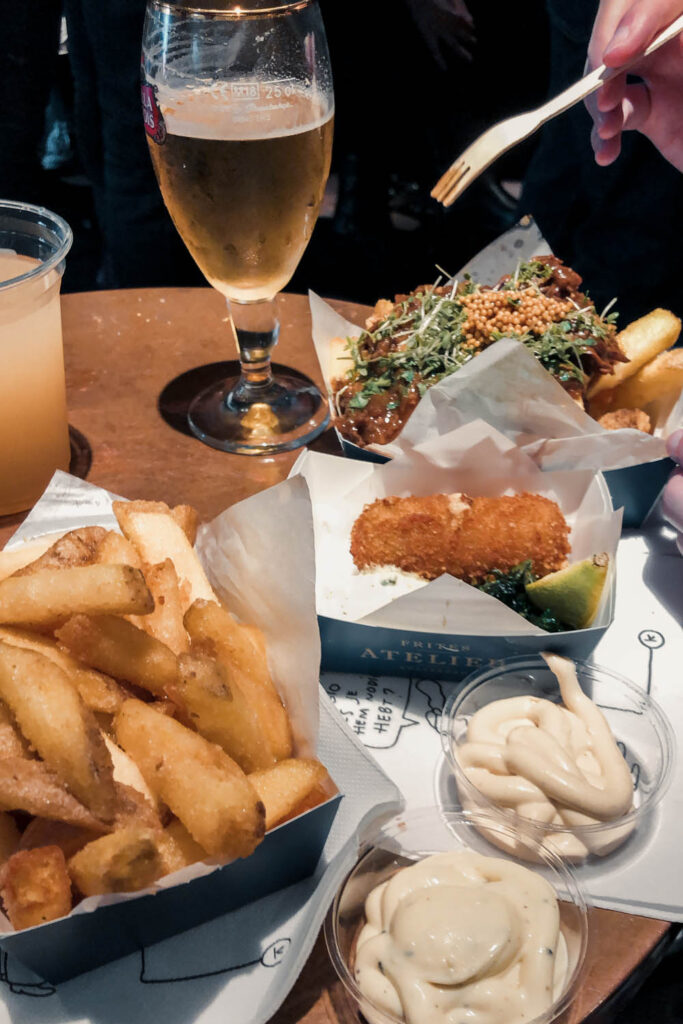 Pokebowl
Besides the Belgian classics, we also indulged in some more international food. On our first evening, we had one of my favorite dishes in the entire world: Pokebowl! For those who don't know; it is a bit like sushi as a bowl instead of a roll. We had ours at the Poke Tiki and were amazed. If I would live in Antwerp, I would go there almost every single day.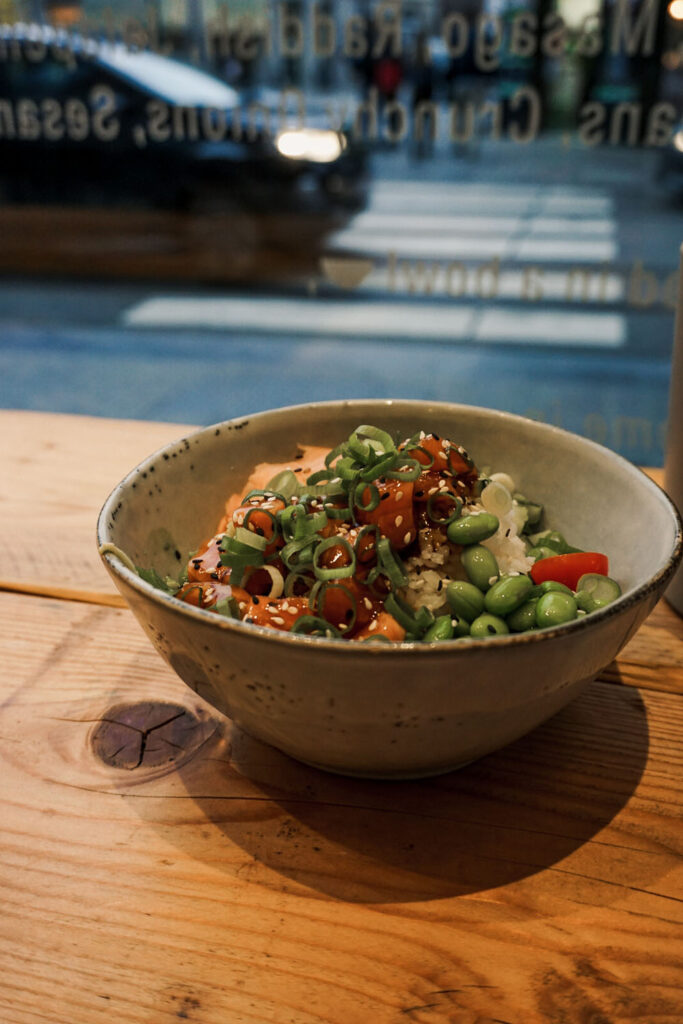 That's it! I can definitely say that I am in love with Antwerp and can't wait to see it again! Check out my Europe Bucket List, if you are looking for further information on traveling Europe!
Liked This Post? Pin it For Later!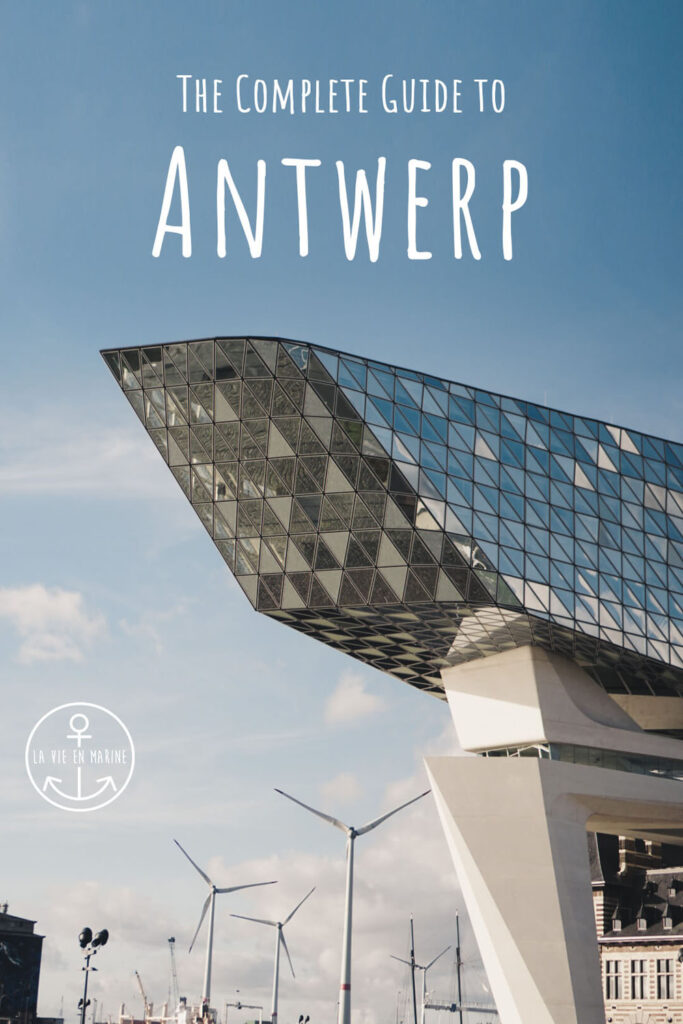 For a detailed guide about my photography gear, check out my post about everything you need to master Travel Photography!
My camera: The Sony Alpha 6000
Additional lense: Sony 35 mm f 1.8
My tripod: Amazon basics – perfect lightweight allrounder
Camera protection: My favorite camera bag by Cullmann