Hello and welcome back! Visiting Copenhagen was a pleasure and I cannot wait to return. The time we had there was short but every moment was memorable and wonderful! And I wouldn't be who I am if I would tell you all my tips and tricks for traveling to Copenhagen. So well, welcome to my guide to Copenhagen and about how to have a hyggelig time in Copenhagen!
Hygge became a big trend a while ago and in case you don't know what all the fuzz is about, let me explain it to you. Hygge is a feeling of coziness and warmth, achieved by creating a cozy home, meeting with friends, drinking coffee, and eating cake! This trend came from Denmark but it conquered the whole world. But still, if you want to feel the original, you have to visit Copenhagen!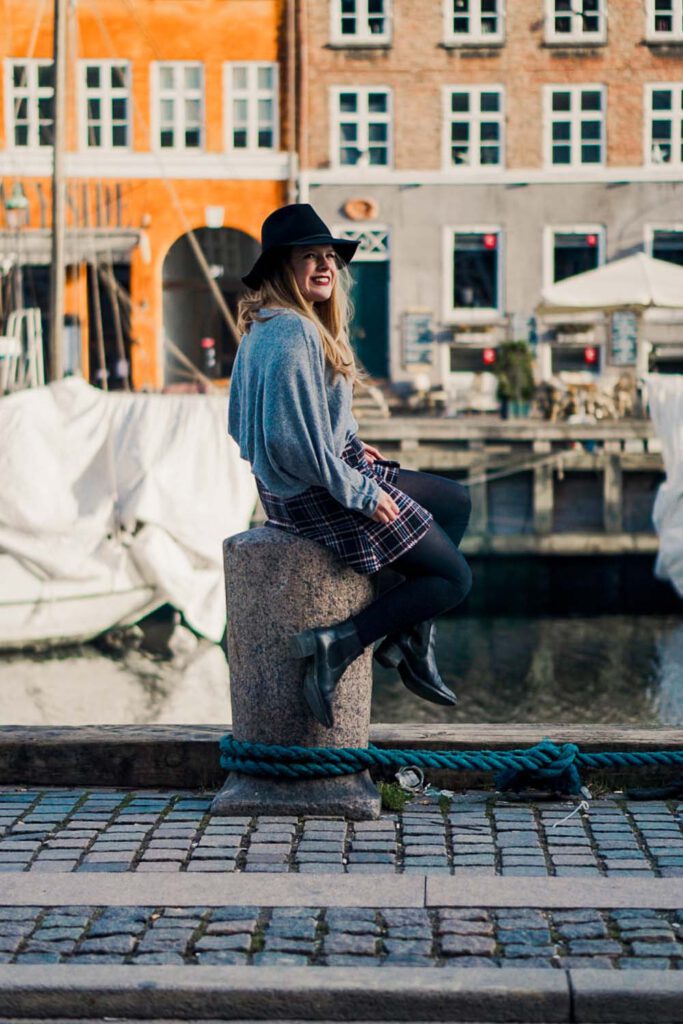 This post contains affiliate links. If you buy something that I recommend, I will earn a small commission. As always, this commission won't make you pay any cent more, it only helps me to provide more helpful postings.
Travel
Airport and Transfer
If you are traveling to Copenhagen you are most likely arriving at Kastrup airport. From there you can easily take the train to the city center. Once you arrived there you can take the bus to there where your hotel/hostel / Airbnb is. Compared to other cities and countries, the transfer to the city is super stress-free and sets the perfect start to a hyggelig time!
Getting Around
Talking about transfer: there was also something we regretted a tiny bit and as I want you to do better than we did I will give you a special tip.
What we wished we would have done was that we should have to rent our bikes first before taking the bus to our Airbnb. That way we would have had bikes directly and would have been able to go directly to the center again after bringing our bags to the Airbnb. So we took the bus to our accommodation and then had to walk to the center to get some bikes. Not that practical to be honest.
And well if you didn't get it by now: the best way to get around is to go by bike. All the sights can be reached easily by it and it is also a lot of fun!
Recommended: 7 day trips from Copenhagen
Accommodation
Now that you reached the center and maybe got your bike, it is time to go to your hostel/hotel or Airbnb. But which option should you chose and especially in which area?
My tip is definitely to stay in an Airbnb. First of all, it is more likely to be cheaper and you will stay in a home instead of a hostel or hotel room. Why does the difference matter here? Well usually I always go to hotels or hostels but in Copenhagen, it was essential that we stayed in a home. This is for a simple fact: Danish homes are beautiful. They are cozy and filled with wonderful furniture. Something I really enjoyed about the Danes was that all of them seemed to love to create beautiful homes for themselves. And for you to get the best hygge experience, you really get to have a cozy home!
Related: Your Hygge Packing List
Where to Stay in Copenhagen?
Now let's talk about the area. In Copenhagen, you really want to stay as close to the center as your budget allows it. Especially keeping in mind that you might borrow bikes it really gives you a lot of opportunities of choosing an area where you can reach the center with bikes easily. We stayed close to Margretheholm and for us, it was the perfect distance from the center to our home!
Sights of Copenhagen
Let me tell you that Copenhagen is full of sights. We had almost three full days and didn't make it to see it all. That's also because we stayed indoors a lot, as we were trying to get loads of hygge by trying to see as many cozy cafés as we possibly could.
Pro Tip:0
When traveling to Copenhagen it is not about how many sites you can stuff in and see as well. Take it easy. Walk some smaller streets. Check out the design shops. See more cafés. Have a hot chocolate. Don't rush through this city. It gives you more when you enjoy it slowly. And that's also how your hygge!
Recommended: Europe Bucket List
Nyhavn
Probably the most famous sight, besides the little mermaid is Nyhavn. The quirky streets with their colorful houses are such a wonderful highlight of Copenhagen, that we spent some extra time there. And it was worth it! Although the place is bursting with people, it is still calm and relaxing!
You also won't be able to miss it, as it is actually quite central and easily accessible!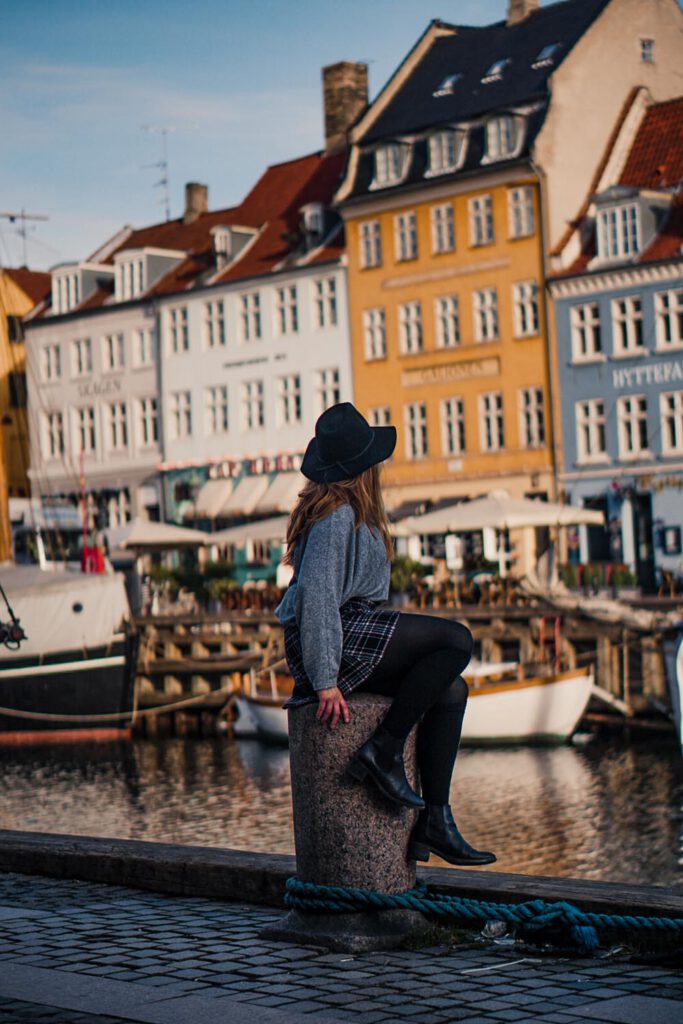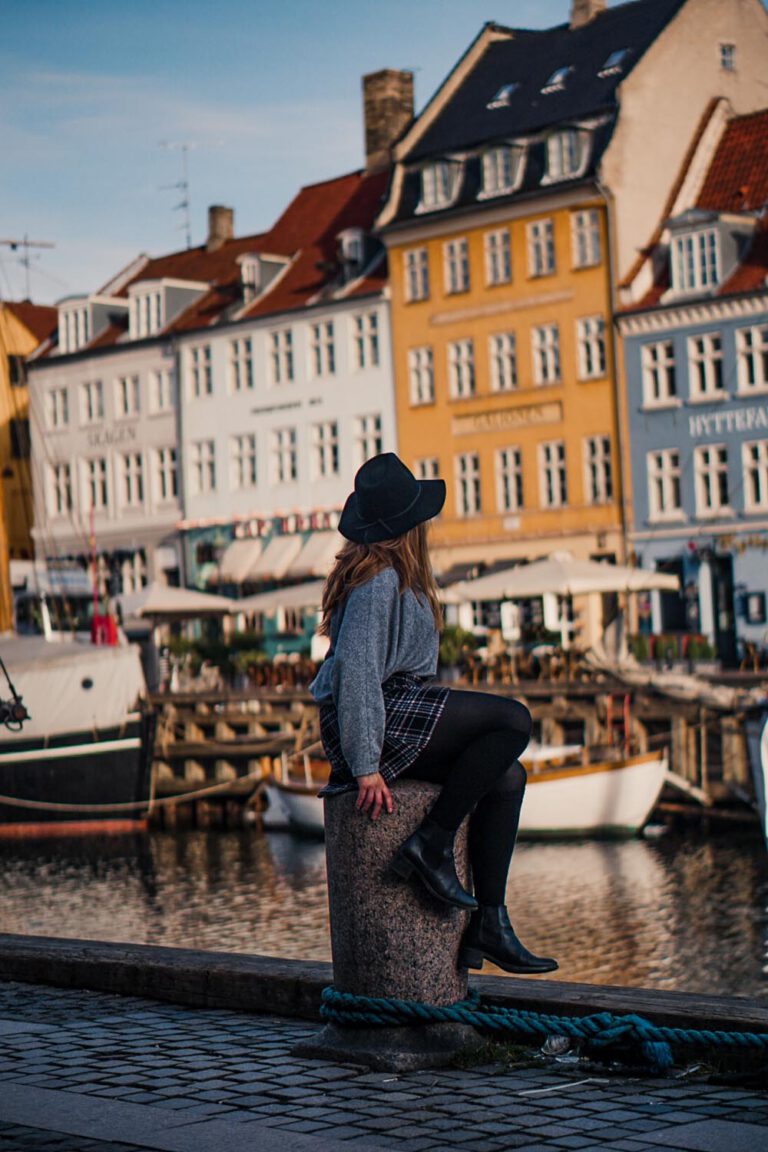 Glyptoteket
Usually, I don't visit museums that often but the Gylptoteket showed me that this is a crucial mistake! The museum has a huge exhibition of ancient artifacts from the Mediterranean area, including Greek amphorae, Roman sculptures & busts, and Egyptian mummies. For me, this place is a must-see in Copenhagen! This place swept me off my feet and I just can't recommend this place enough. It is breathtaking  Go see it. Please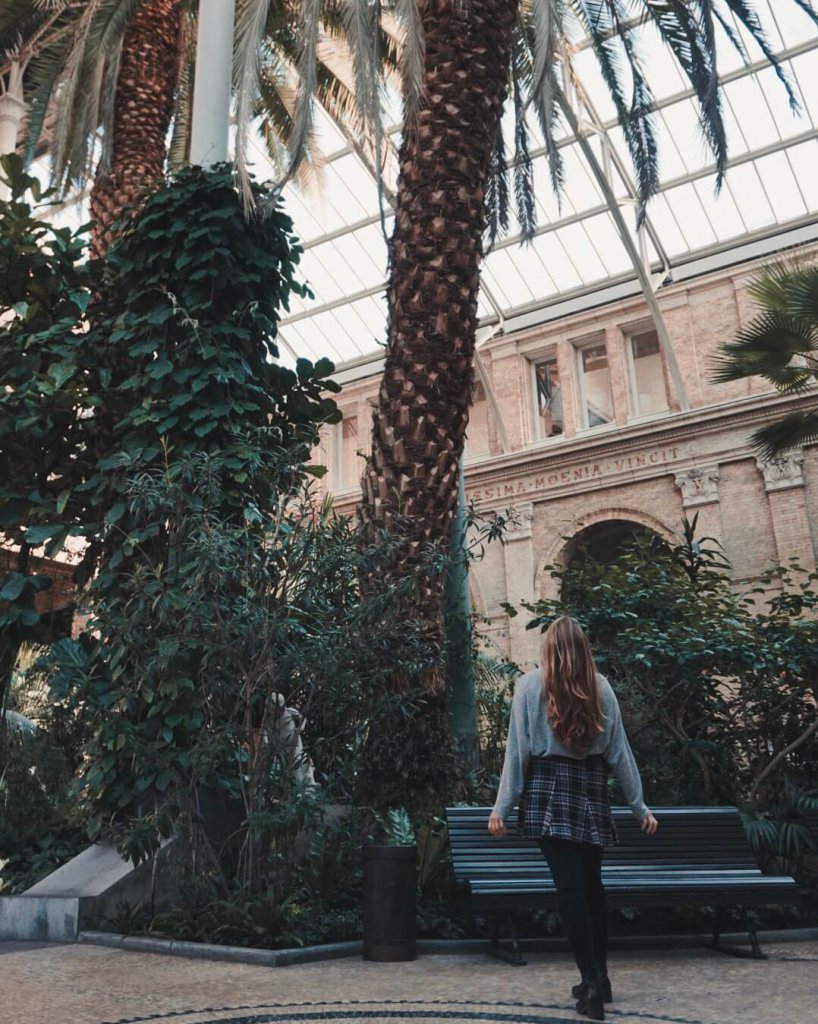 Schloss Rosenborg
This place is so cute and beautiful! The park close to it is perfect for a little walk after coffee and cake and the castle itself is also so beautiful. You just have to keep in mind that you should also visit the other side of it. We made the mistake only to see the backside and when we realized we were heartbroken.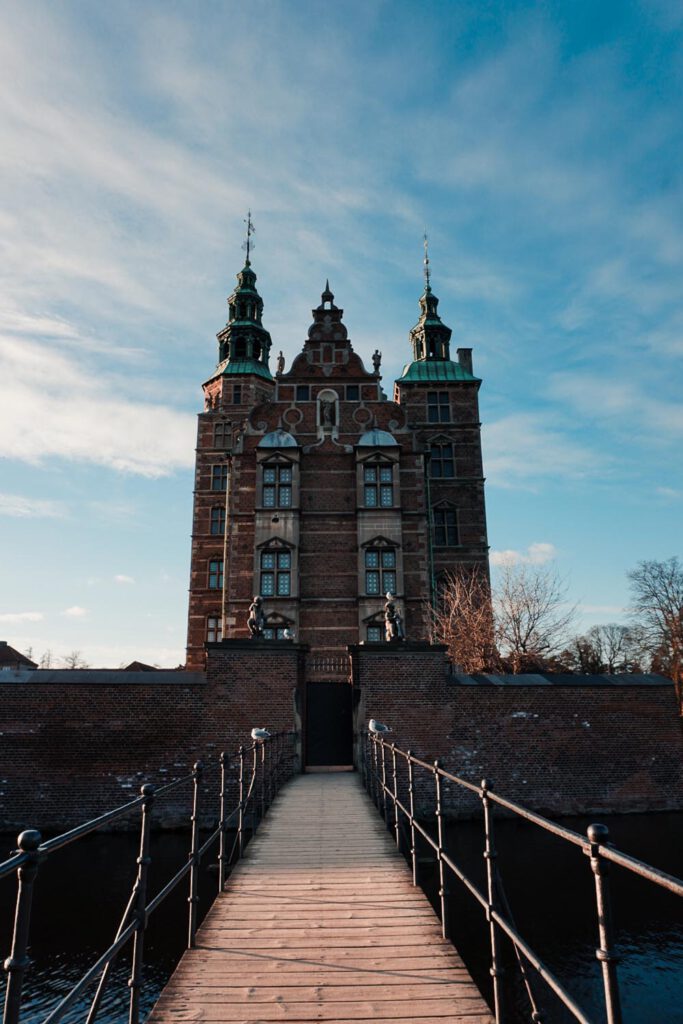 Christiansborg Slot
This palace, located on the island Slotsholmen hosts the Danish Parliament, the Supreme Court, and the Ministry of state. And that's not even the only thing! Parts of it are also used by the Royal Family for events and other functions. For example, the Oval Throne Room, where guests are welcomed by the Queen!
You can also visit and book tours of the Palace but we decided to just admire it from the outside!
Strøget
Who doesn't like a little shopping? Especially when it is for some nice things? Of course, only as long as it aligns with my new passion the minimalism, but as Copenhagen is the home of some pretty amazing designers, you should at least check it out. And it is perfect to buy you a new hygge essential for you to embrace hygge at home too. Maybe something like your new favorite mug for hot chocolate?
My two favorite places for some design shopping were:
The HAY House: Hay Design offers a wide range of items, from furniture to pencils and bottle openers. Of course everything super stylish and fancy. And even if you don't want to buy something, the Hay House is a beautiful and impressive place, that is definitely worth a visit!
Illums Bolighus: The El Dorado for design lovers. Every great Scandinavian Designer accumulated in one beautiful place. Everything from Arne Jacobsen, HAY or Louis Poulsen. And it looks SO good. Check it out and have a stroll through beautiful furniture!
Little Mermaid
Can someone visit Copenhagen without seeing the Little Mermaid? To be honest, we did. We just couldn't make time for this small little sculpture. But only because we know, that we want to come back to Copenhagen soon. And then the Little Mermaid will be the first thing I want to see then!
So that's what to do and to see for a hyggelig time in Copenhagen!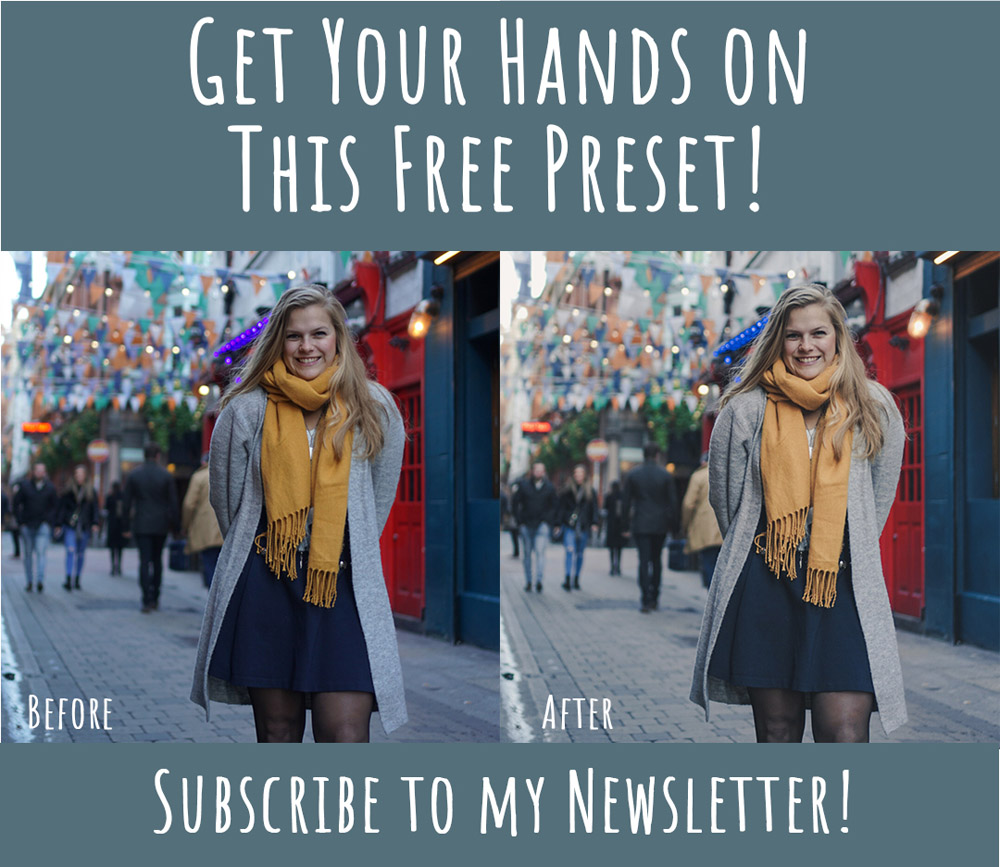 If you want to learn more about my camera and photography essentials, check out my post about everything you need for travel photography.
Sony Alpha 6600 – the best travel camera out there!
Sony 35 mm f 1,8 lense – perfect for sharp shots with blurred background!
Amazon Basics Tripod – small light tripod, that fits in any bag!
Cullman Camera Bag – well padded camera bag, that will fit your camera body and two lenses. Ideal for the light traveler!