Hello and welcome back! Lately, a friend of mine has moved to Groningen, giving me the opportunity to visit him there. Of course, I had to explore the city for a weekend. Now I came back home with some great tips on how to explore this underrated city. Now let me show you which highlights of Groningen not to miss!
The best time to visit Groningen is either during springtime or late summer when it is still warm enough to go outside with just a jacket. Also then the roses from tip Number 2 are still in full bloom.
This post contains affiliate links. If you buy something that I recommend, I will earn a small commission. As always, this commission won't make you pay any cent more, it only helps me to provide more helpful postings.
A Drink on Top of The Forum
One of the fanciest places to be in Groningen is the Forum. I don't really know how to describe it. But it is like a huge place to hang out, built for the people of Groningen. It holds a library, a cinema, a café, a restaurant, spaces to work and a rooftop bar. From there you have an excellent view upon the Martini Tower, the highest church in Groningen. In fact, no other building in Groningen is allowed to be higher than the Martini Tower. And well, it is just a very nice thing to look at while sipping on a cold drink in the afternoon sun!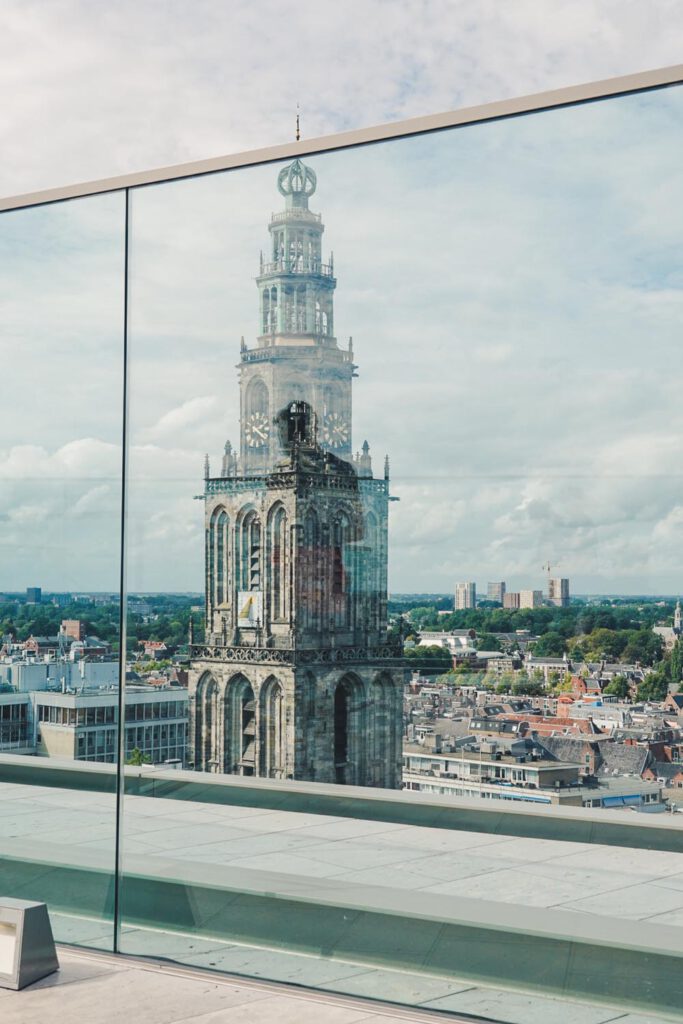 A Stroll in the Prinsentuin
I have a weakness for pretty parks and one that I completely fell in love with is the Prinsentuin. It is only a small park but incredibly beautiful as it is full of blooming flowers in the brightest colors. Especially when you are looking for cute instagramable locations in Groningen, this renaissance styled park is one of the places to be! Besides the rose garden, it also has a café and a famous sundial at one end. Once a year you can also enjoy the poetry festival Dichters in de Prinsentuin, where poets meet up in the park and read their poems out loud!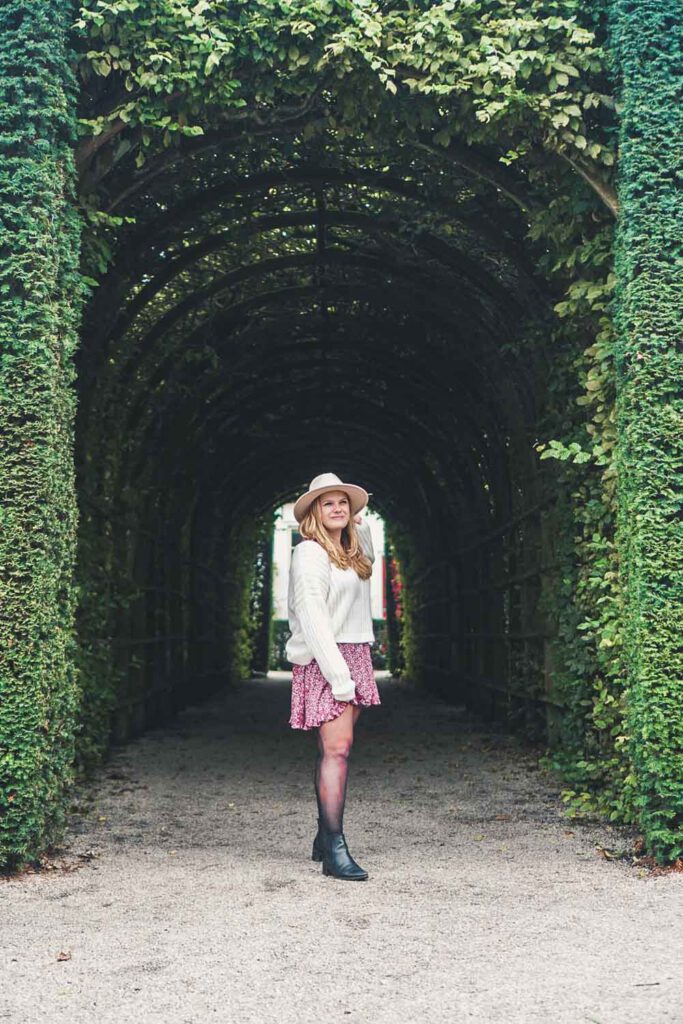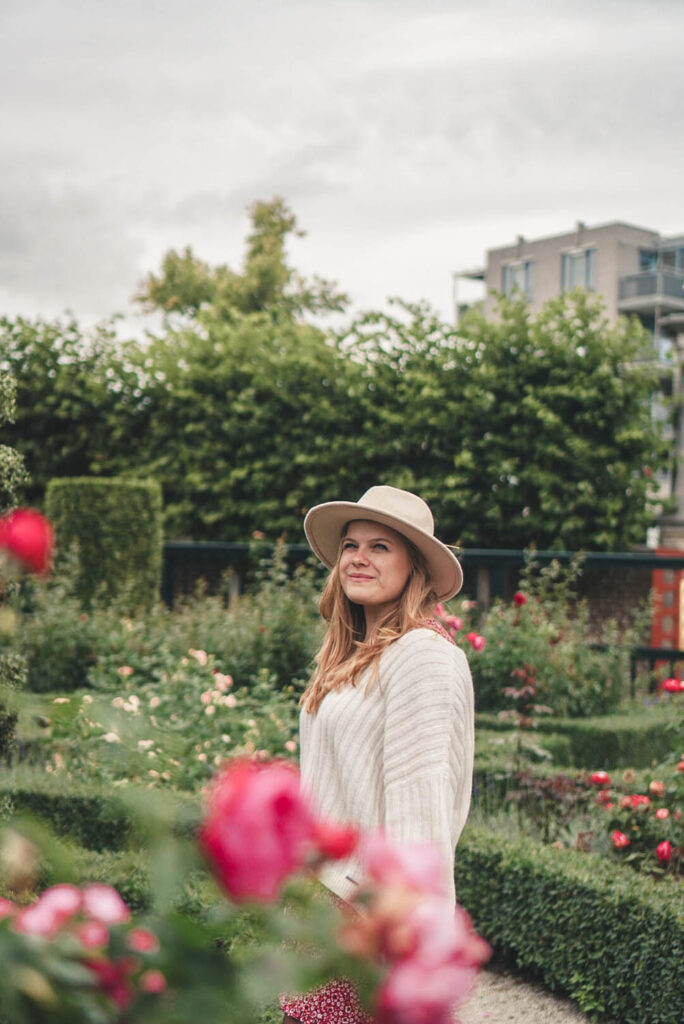 Stroll Around the Old Town
Old Towns in European cities are simply the cutest thing! Groningen is no exception there. The beautiful old streets and houses are the perfect location for some strolls. Especially the area around the Grand Place is just incredibly picturesque and fairytale-like! Groningen is great for strolls like these since you can't get lost. More sights you need to see are the Gracht and the Vismarkt!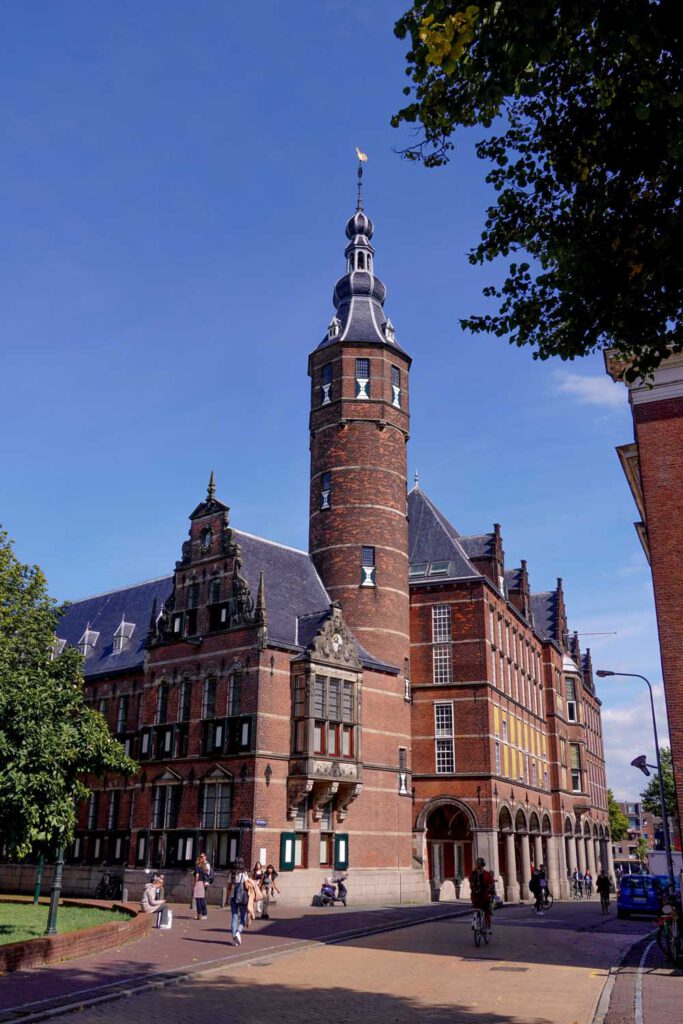 Kibbeling at the Vismarkt
My favorite dish from the Netherlands is Kibbeling, which is the Dutch equivalent to the British fish and chips. Only without the chips. This fried fish is simply delicious and in my opinion, is best with cocktail sauce but traditionally it is served with Remoulade. If you want to find the best Kibbeling in Groningen, look at the Vismarkt, which takes place on Tuesdays, Fridays, and Saturdays. In my opinion therefore these days are the best to visit Groningen, just because of the Vismarkt.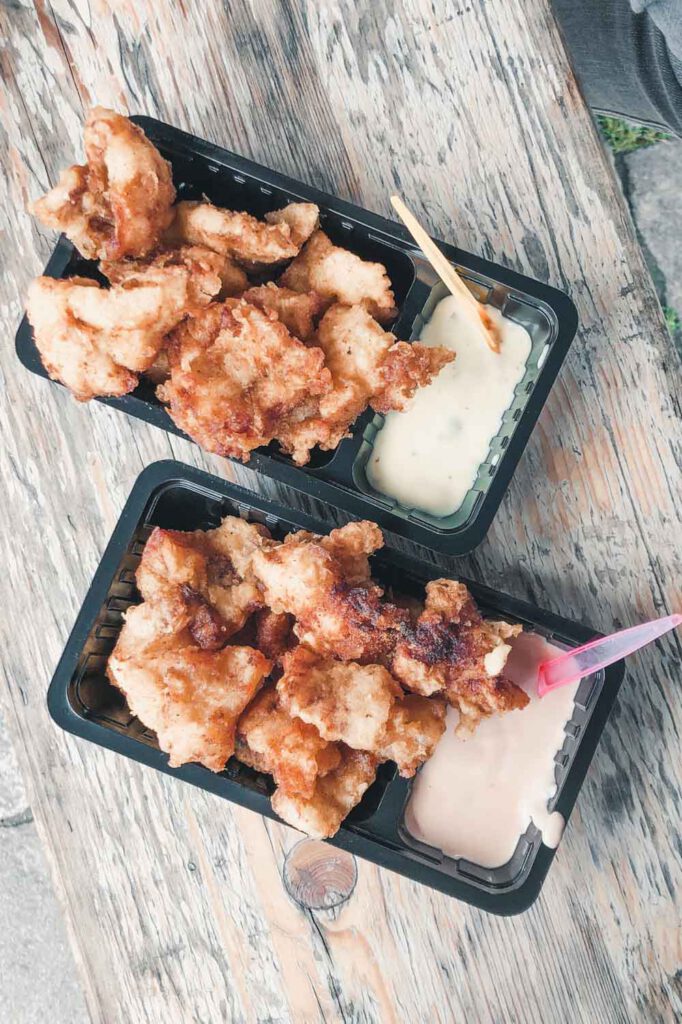 Recommended: Europe Bucket List
The Marina Reitdiep Groningen
One of my favourite cities in Europe is Copenhagen and Nyhavn must be my favourite harbour in the world! With its colourful houses, the Marina Reitdiep gave me all the Nyhavn vibes while actually being in the Netherlands! It is the perfect place to catch the golden hour of sunset.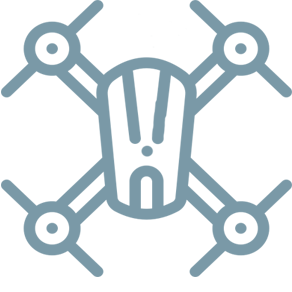 If you are the proud owner of a drone, make sure to bring it to the Marine Reitdiep! It is an awesome place to bring a drone because you can fly there legally and the colourful houses make the perfect drone shot! And don't miss my post about the gear you need for travel photography!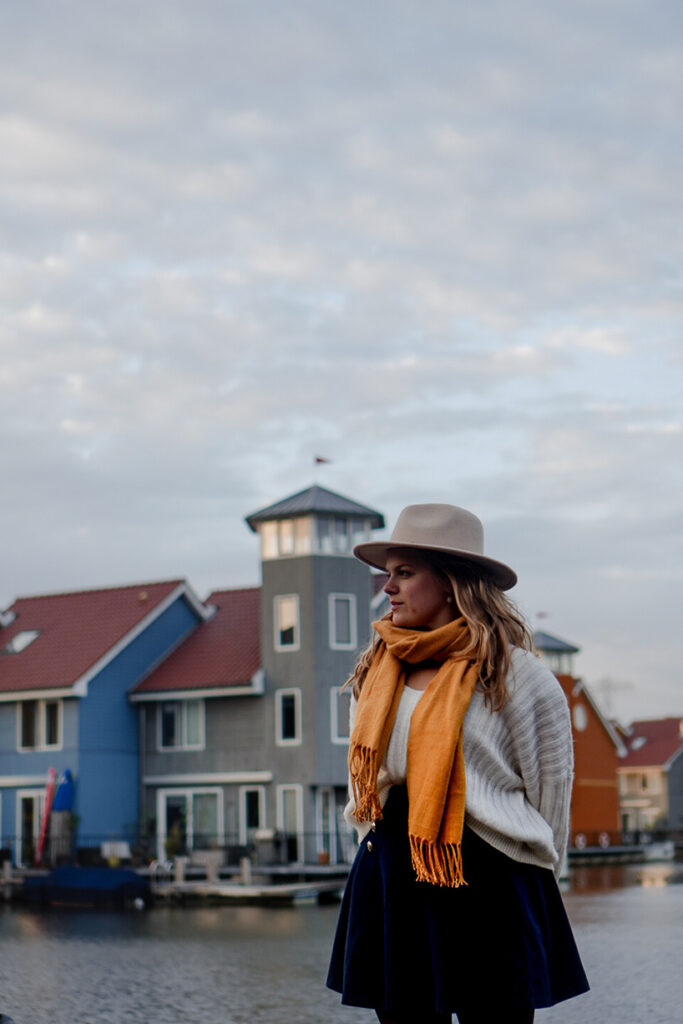 About to Book a Place in Groningen?
If you are about to book a room for a weekend in Groningen, I would be incredibly happy if you would consider to book it via this link. It is an affiliate link and if you book your hotel via this link I will receive a commission. You will not be charged a cent extra by doing to but you make sure that I can continue to provide you with travel tips like those about the highlights of Groningen!
Liked This Post? Pin it For Later!

If you want to learn more about my camera and photography essentials, check out my post about everything you need for travel photography.
Sony Alpha 6600 – the best travel camera out there!
Sony 35 mm f 1,8 lense – perfect for sharp shots with blurred background!
Amazon Basics Tripod – small light tripod, that fits in any bag!
Cullman Camera Bag – well padded camera bag, that will fit your camera body and two lenses. Ideal for the light traveler!