If you never thought about booking a Finca vacation on Mallorca, this post is for you! Here you will find 5 Reasons why you really need to book a Finca vacation for 2021! For me personally, there is no better way to spend a relaxing week than on a Finca on Mallorca. We did this almost every year when I was a kid and even now I can't imagine visiting Mallorca any other way than renting a Finca for a week or more.
But be aware: if you go on a Finca vacation on Mallorca you have to be really fast with your decision making. Most people book their summer vacation quite early and that's why you should start your hunt for the best Finca as early as possible.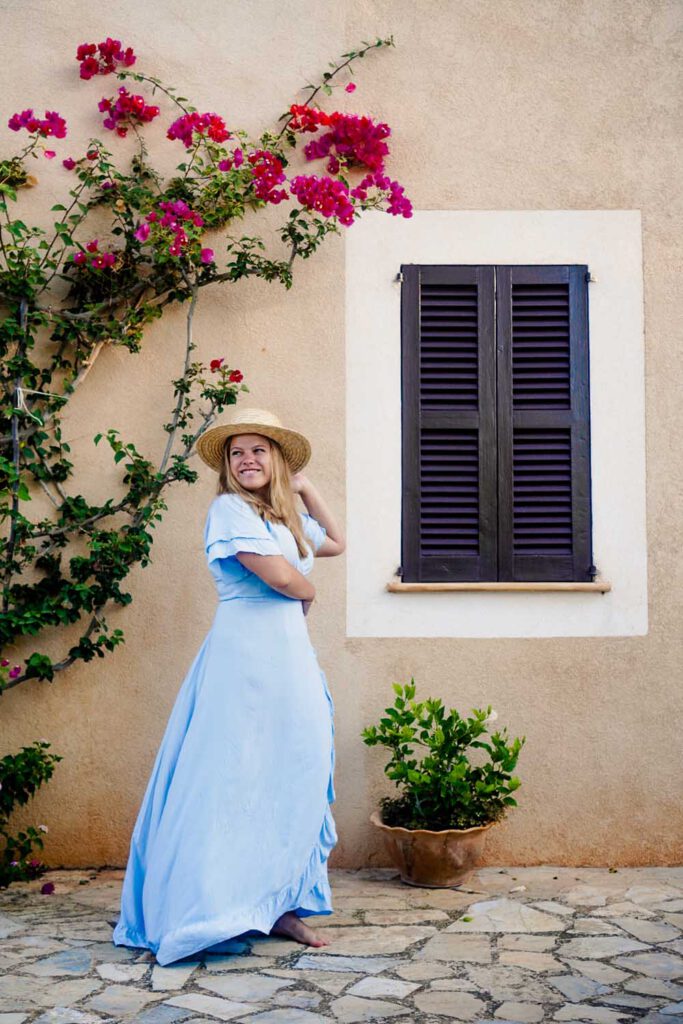 What is a Finca?
For those of you who don't know what a Finca is, let me explain! So basically it is a traditional Mallorquin farmhouse in the countryside. And the countryside means, full countryside. The Fincas we stayed in so far were all located in the exact middle of nowhere hard to find and to reach. For the last one we stayed in, you would have to leave the main road, drive 5 minutes on a still asphalted street, turn left on a bumpy road, follow it for another 5 – 10 minutes until you reached a road so small, that the car barely fits through. A few more hundred meters and at the very end of the road was our Finca. On the way, we passed fields of olive trees, windmills, some donkeys and a bunch of roaming chicken.
The property we rented for the next 7 days involved a big old farmhouse, the surrounding land + fruit trees and most importantly: a big pool! With a kitchen, three bedrooms, a huge dining area, a living room, washing machine, dishwasher it was perfect for our vacation with five persons! With loads of sunbeds and outside seating areas, it was wonderful for just hanging out and enjoying life to the fullest. These are all the hard facts about Finca life, but not exactly why I think you need to book a Finca vacation for yourself. So let's deep dive into why I love to spend time on Mallorquin Fincas!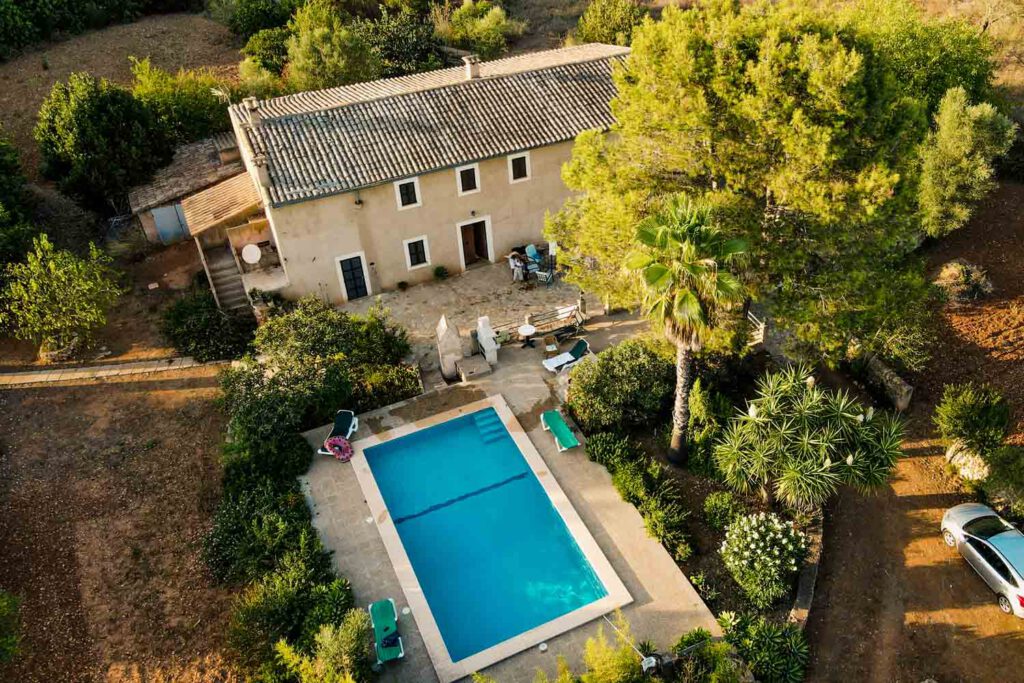 1. The Silence for Deep Relaxation and Recover
Somehow we all got so used to permanent noise, that once we experience some real silence, it will feel weird. And the first thing you will notice once you arrived at your Finca will be the silence. There are very little roads around, no traffic noise, no people, no everything. The only thing you will hear is the distant noise of a herd of sheep walking around and the cicadas. It is all in all just so incredibly peaceful. And this wonderful silence is just one major reason you really need a Finca vacation!
See nowadays people are so into visiting an ashram in India and go on a meditation retreat when they actually could just go on a Finca vacation to rehab. It is so incredibly relaxing to just spend a day there from breakfast to bedtime with just so little input. I love to have my morning coffee next to the pool, while I would watch the sunrise over the countryside listening to the animals around waking up. Seriously I can't imagine anything more relaxing. Combine this scenery with one of these life-changing books and I promise you, you will return home as a new person.
Top Picks for a Finca Vacation
2. Less Distraction, More Creativity
Sometimes I feel like all my creative energy gets sucked up by all those numerous little things in life. May it be Social Media, the errands you need to run, the things you need to clean up or the latest trend you need to follow. Being far from home (and from the Internet) made it much easier for me to let go of the to do's that I keep thinking about. It made it easy to focus on something I love to do.
During our week in the Finca, we got up at 5:30 for sunrise shots twice. We went to so many great locations just for the sake of taking pictures there. And had so much fun, playing with the Finca and the surrounding area for creative photoshoots. I kept on searching for an adequate palm leaf for almost 5 days to use it as a prob in the picture you see down below. This distraction-free time really did wonders to my creative wellbeing so to say and really shows me how urgently I need to minimize my screen time!
Recommended: How to Take Your Own Travel Pictures and The Gear to Master Travel Photography!
3. It Makes Slowing Down Easy
Do you ever realize how hectic our day to day lives are? We are all so focused on achieving our goals that we tend to forget to rest and recharge. Furthermore most of us are also placed in vibrant cities with an hectic vibe, which also adds up to us being always on.
A week in this calm area with nothing else to do except for the things you want to do make me slow down so much, I actually read a book for the first time in months. Of course, we went on the typical day trips in Mallorca, especially since I loved to show my friend around. Yet we all managed to do it all and still have so much time for relaxing and recharging. It was just so awesome!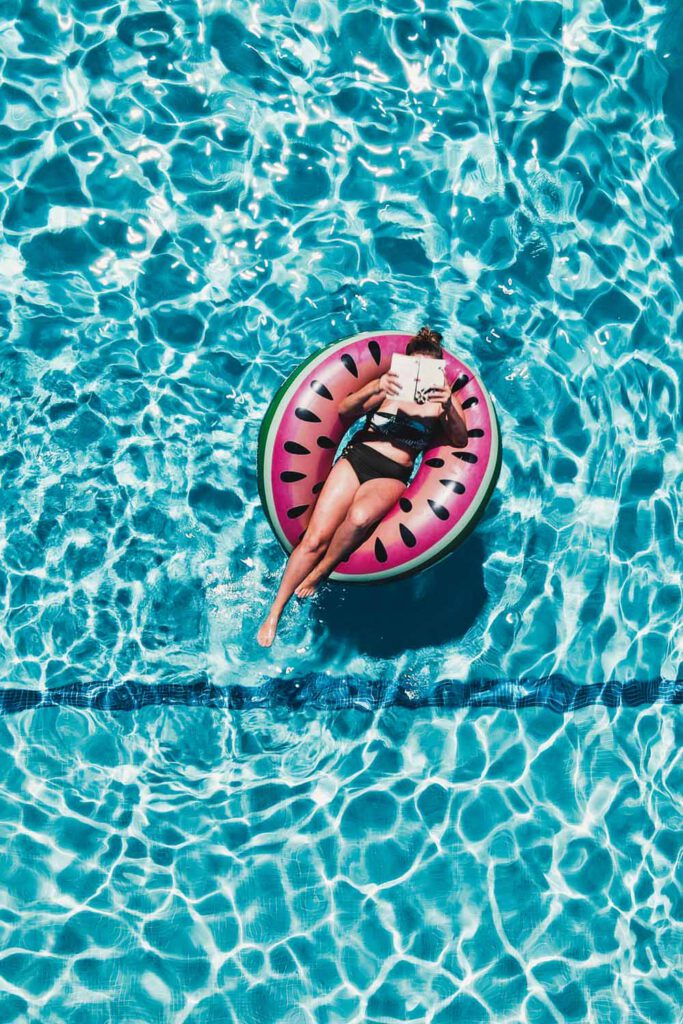 4. The Freedom – Playing and Yelling in The Pool ALL Night
Despite my craving for some stillness and relaxation, I nevertheless constantly feel the urge to let go of unused energy. And is there a better way to do so as by playing in the pool with your friends? The perk of having a Finca with a pool is that due to the Finca being far off, you can use the pool anytime. You can run, you can scream, you can jump and nobody can disturb you doing so. At hotels, most pools have opening times and a strict set of rules. Well, these rules certainly don't apply to you in this case! So you can have cannonball contests all day. And even in the night time, you can go for a little after-dinner swim. One of our favourite things to do was to "light up the pool" by having candles lit around it and take a swim while watching the shooting stars in the warm August night.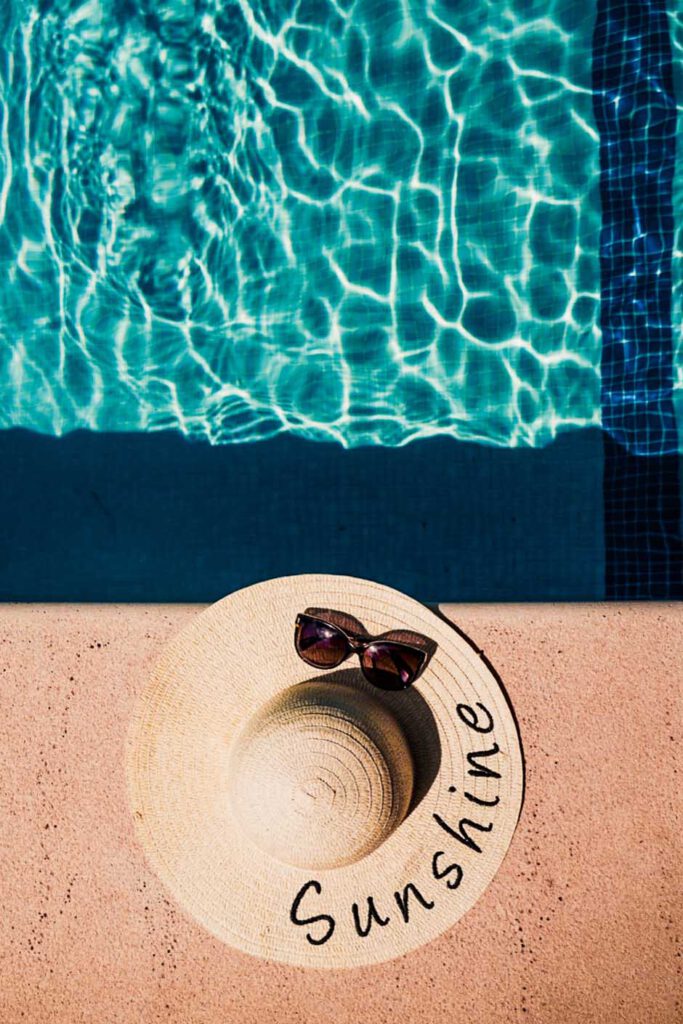 5. Explore Mallorquin Life as Close as it Gets
The last thing I absolutely adore about finca vacations on Mallorca is that you get to experience Mallorquin life so much closer than in any hotel resort. Most of the Fincas I stayed in were decorated in a traditional Mallorquin way. We would eat from Mallorquin dishes and spent our days walking around the Mallorquin countryside. This short glimpse at country life is a great experience and will make you see Mallorca from a very different perspective. This place is far more than just the party island that it is seen as. It is wildly beautiful, diverse and for me, one of the most beautiful places on the entire planet earth.
Do You Like This Post? Make Sure to Pin it For Later!