Riga is one of those cities that I heard about before but I could never quite imagine what it would be Hello there! Riga is an amazing city which is sadly way too underrated. If you already booked a trip, then lucky you! If not, this Guide to Riga might actually create the spark that is needed to make you book a flight and a hotel! There are plenty things to do in Riga and I will tell them all in this Riga City Guide. Afterwards you will know exactly what to do in Riga and I will share all of my Riga travel tips with you!
We spent two days in Riga & went on a trip to Sigulda, to experience even more highlights of Latvia.
General Tips
We already know what we wanted to do the next morning so we could get a cab right away after waking up. So here my tip for your general traveling: do some research. Of course being all spontaneous can be amazing too but or me it helps to already have a rough plan. For us knowing where we want to go came in super handy as we didn't have to read about Riga while already being there!
Secondly we ordered a cap with an app called "Taxi Latvia". As Uber it is super handy and also saves you TONS of money. I guess you can save up to 50% on cabs with using this app.
What to do in Riga
Kalnciema Street Market
Our first stop was at the Kalnciema Street Market which I read about earlier. It is a street market run by locals and it was one of the most beautiful places we visited in Riga. The market is run by locals and was the perfect start to experience Latvian life. You hear them speak their language, talk to them, eat their food. It was so lovely and I enjoyed every second of it.
The market was a great place for getting in touch with Latvian food! If you want to learn more about where to eat in Riga, check out my food guide to Riga!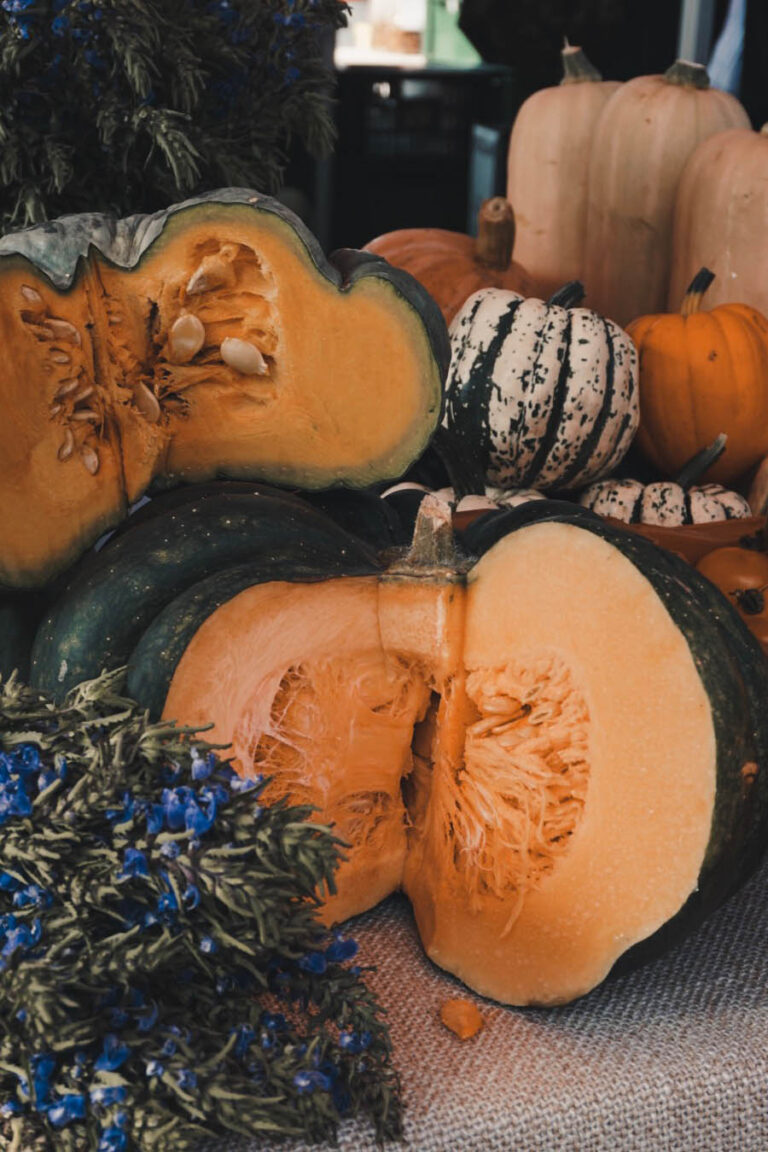 Riga City And Famous Sights to See!
One of the things that I enjoyed most about Riga is that everything nice can be reached by foot easily. We started with a lovely tour along a canal and a beautiful park. We rested at some benches, listened to some street music and admired one of the most beautiful parks that I ever came across. From the park we made our way along some of the interesting sights, that we got to see!
Freedom Monument
Right after seeing the park, we walked past the Freedom Monument which was built to honor all the fallen soldiers that fought in the Latvian War of Independence. It is an important symbol of freedom and independence for the Latvian people. If you spend some time learning more about Riga history you get to know why those values are that important to them.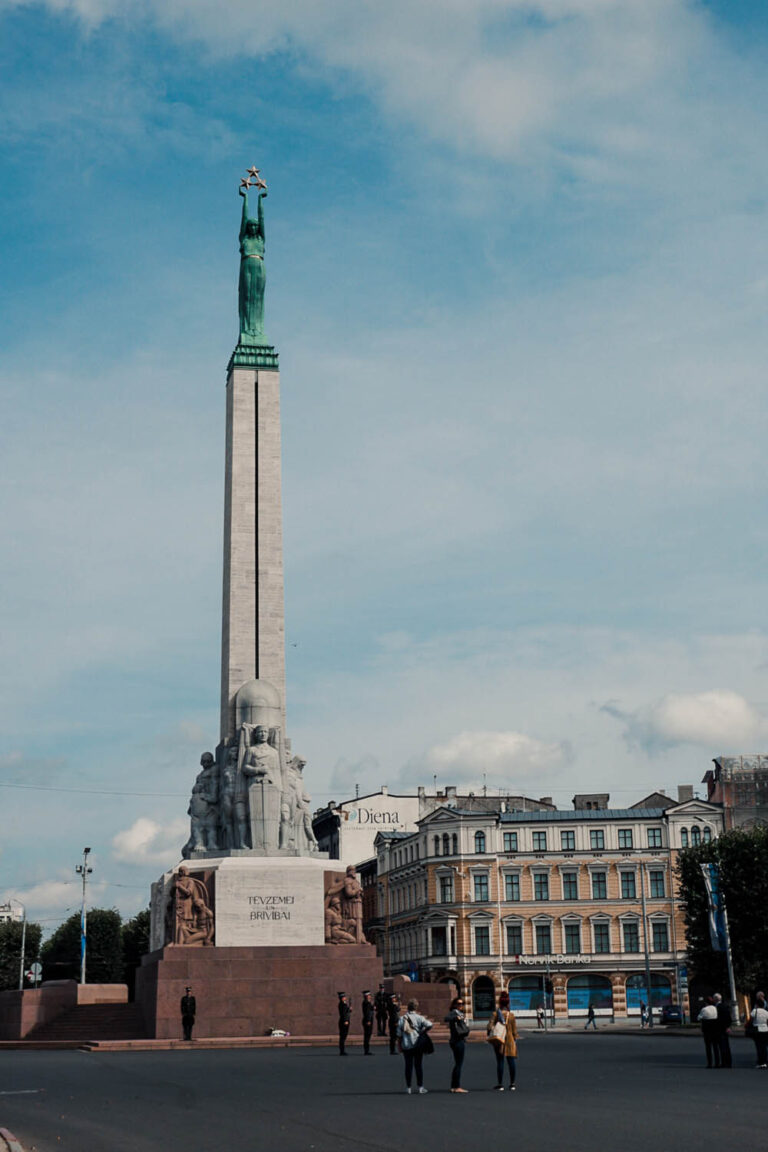 Nativity Cathedral
From the Freedom Monument we walked a bit past some lovely souvenir stores and came to the Navtivity Cathedral. It is a beautiful building and the largest Orthodox cathedral in the Baltic providences. As we didn't wear a skirt and hoods we were not allowed to enter all the areas of the cathedral but we were amazed by what we were able to see. So keep in mind, that if you want to see the whole interior that you dress properly.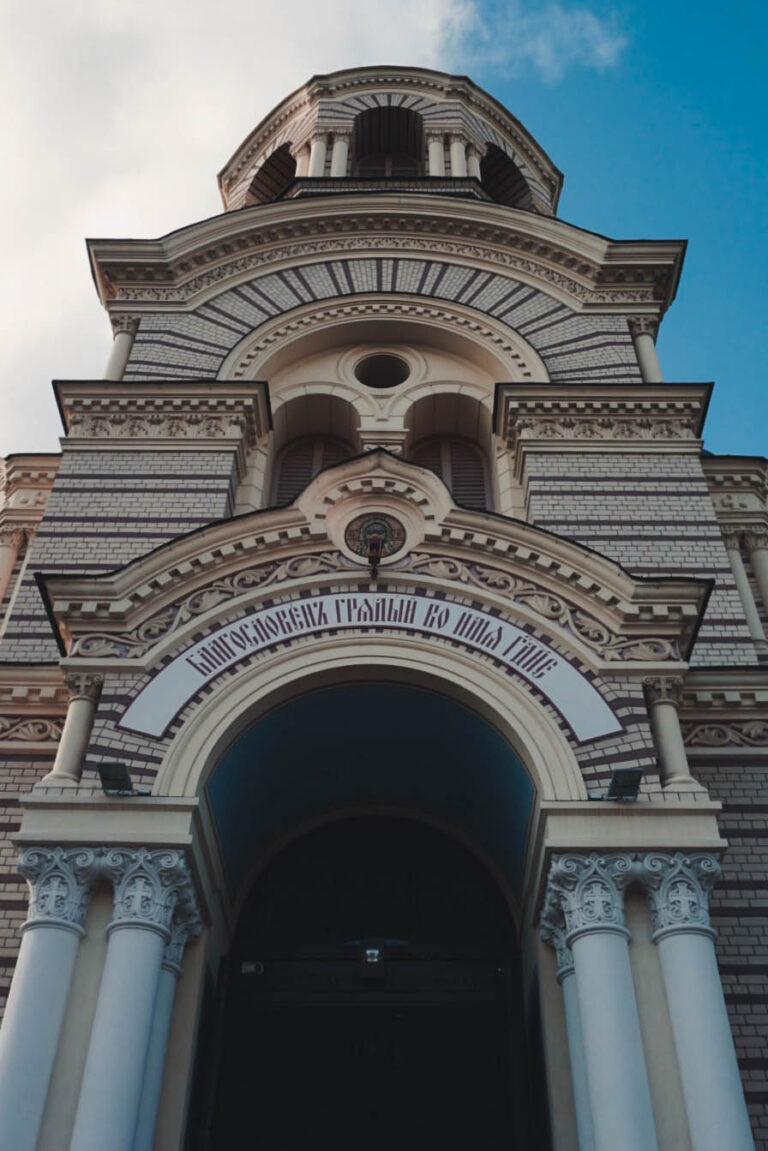 Cat House
The Cat House is one of the most famous buildings in Riga. The cat that you see on the building can be found on any souvenir from Riga. The story tells us that the owner of the building placed the cat this way that it would show towards the house of the Great Guild (or towards the Riga City Council, they couldn't decide on this in their history). This was meant to express the owners disgust towards because he had a dispute with one of those parties. Later the cat was turned again, as it was a too offensive statement.
When visiting Riga the Cat House is definitely one of the things that you shouldn't miss! It is just so iconic and I bet you can't state that you have been to Riga if you'd miss this.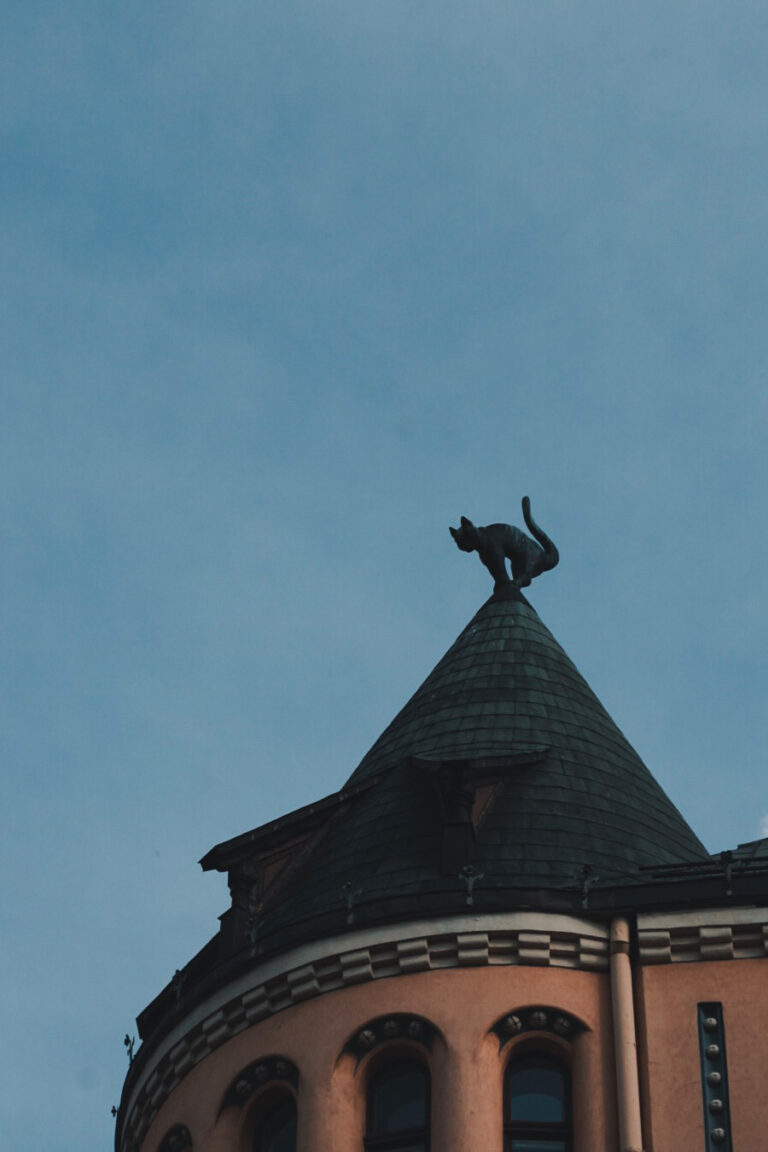 House of the Blackheads
One of the buildings of Riga that you just can't miss. It is one of the most iconic sites besides the cat on the roof. Talking about the Cat house, the House of the Blackheads was the building, the cat's tail pointed too.
You won't believe this either, but the building was destroyed during world war || but to celebrate the 800th anniversary of the city Riga it was renovated. Thankfully, otherwise we wouldn't be able to see this beautiful building today.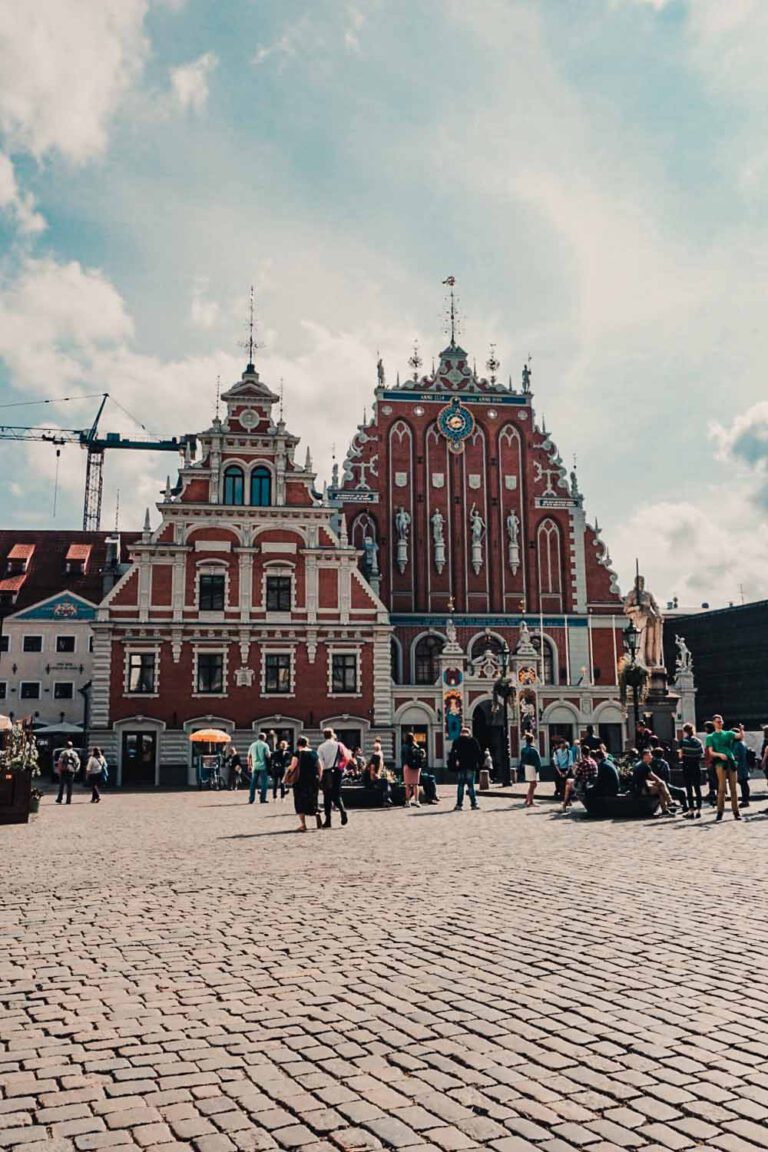 Museum of the History of Riga and Navigation
You already heard me talking quite a lot about Rigas history. This is very important because you don't know why a building is important or why things are what they are in Riga without knowing about its history.
On our second day in Riga we were a little bit lost, as we intended to visit an exhibition that was unfortunately closed that day. But during our stroll through the streets of Riga, we came across the Museum of the History of Riga and Navigation which we spontaneously decided to visit.
And it didn't fail us at all. We didn't expect this but the history of Riga amazed us. We spent a long time in each room, reading every background story to every exhibit there was. Actually not, because the museum closed before we could finish our tour, what left us quite stressed as we then had to rush through it. So my recommendation is, ladies and gentlemen: On your first day in Riga, have some nice coffee & eclairs at one nice café and then visit the museum early in the morning. Take your time to learn everything about this beautiful and historically city and I promise you, you will see all the buildings with completely different eyes.
The Town Musicians of Bremen
You might be asking yourself, why is there a sculpture of the Town Musicians of Bremen in a city that is that far away from Bremen. But wonder no more, the sculpture was a present from Riga's sister city Bremen. It is located next to the St Peter's Church and is the ideal place for taking a cute picture!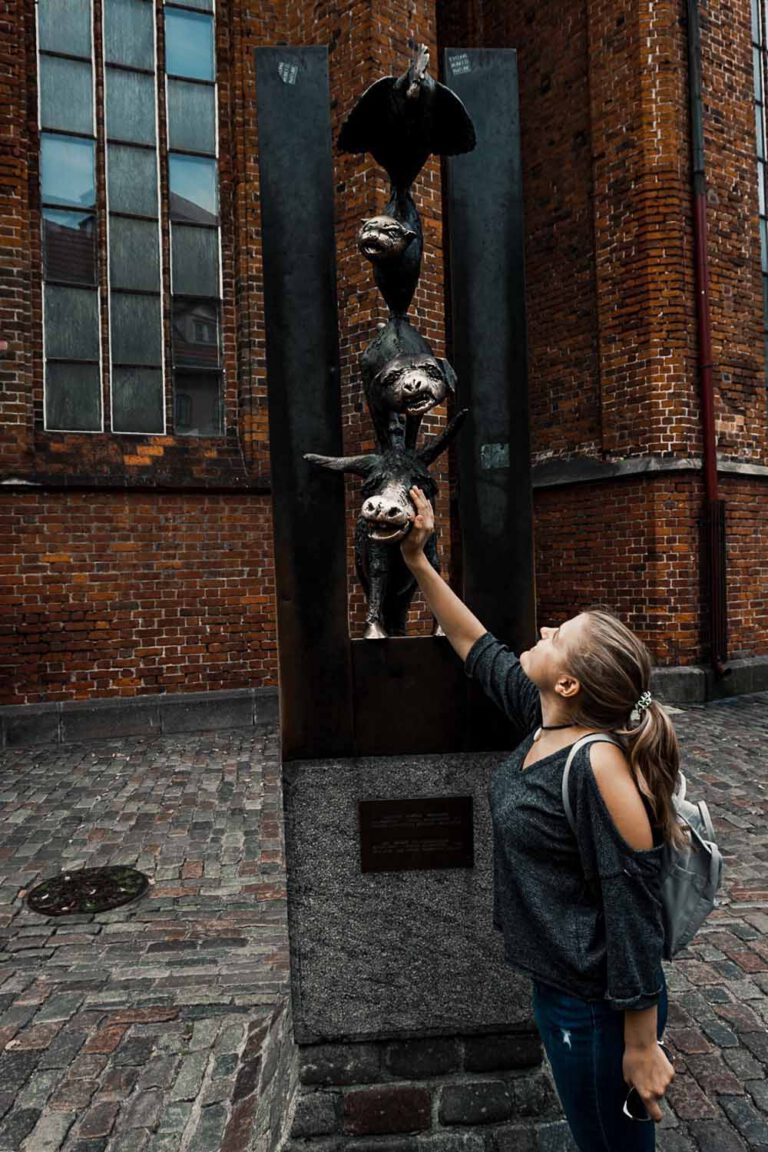 Riga St Peter's Church
Behind the sculpture of the Town Musicians you can already see the next important sight of Riga, the St Peter's Church. It's tower is the highest tower of a church in Riga and it even offers a great view above the roof of the Old Town. This tower was also destroyed time after time but luckily it was rebuilt in the last century. It holds art exhibitions, live music and learn more about history & architecture. Unfortunately we came too late to visit it but I bet it is a wonderful place full with new things to learn and to see.
The Cathedral of Saint Mary
As we are already speaking about beautiful churches, I want to recommend you another one too! The Cathedral of Saint Mary is in the center of Riga too and definitely worth a visit. Although you will have to pay for entering it, you shouldn't be mad about it, as your entrance fee helps the city of Riga to secure that every generation that comes after us still has the chance to visit this beautiful sight.
Especially when it comes to its amazing organ which is so breathtaking. As almost everything in Riga, it has an exciting background story too! The organ was destroyed two times in its existence, once due to a fire that raged in Riga and once because it was hit by a lightning. Each time it was destroyed it was rebuild again. After they rebuilt it, it was also the largest organ in the world and it is the oldest organ in the Baltic states. So make sure to stop at the Cathedral and also take your time to read all the interesting details about its history. But I guess you already got it, that Riga's history is one of the things that make it this interesting!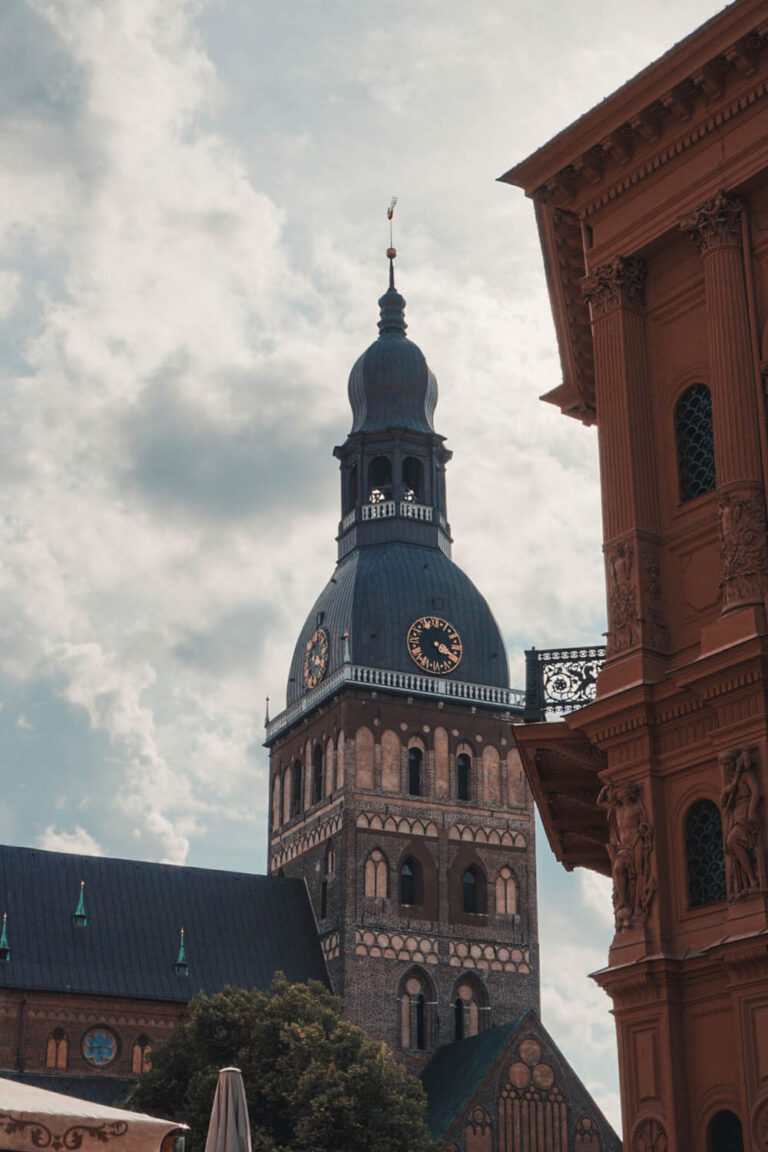 Just taking a stroll
So even when you are not into museums, churches or history, you might already noticed that Riga is nevertheless a dream destination. But why do I think this? Because the city is perfect for every type of trip you plan. They do not only offer cultural offers, but also have a great range of restaurants and cafés. Furthermore they have cute little shops and boutiques all over the place. What I loved are those parks along the canal. So I promise you will find something that suits you just by walking through the city.
Viewing Platform of the Academy of Sciences of Riga
Now we already reached the close of this guide to Riga with one final tip: where to get the best view on Rigas roofs. The viewing platform of the Academy of Sciences of Riga is located in a stunning building (that totally could be a building of the ministry of magic in my opinion!) and it offers you a beautiful view. You can see the central markets, the old town, the churches and everything that you've visited before! But be sure to bring a scarf, it might be windy!
So these are all of my Riga travel tips! Of course there are still more things to see, that I might missed but I guess I got you a good overview. If you get to visit Riga and this guide to Riga was helpful to you, please let me know!
You are now reading my Guide to Riga, but if you want to read more about my adventures in Europe, check out my blog post about hiking in Sweden!
Liked This Guide to Riga? Save it for Later!