Hello and welcome back! I am so glad that you found your way back to my small place here! On my last trip to Paris, I could finally do something that I really wanted to do for a long time. It was eating Macarons at Maison Ladurée!
For all those who wonder why I wanted to do so for so long is that I simply love Macarons and if you love them you heard about the ones from Maison Ladruée. They are famous for their pastries & especially their macarons. I would even say, that you didn't have all the highlights of Parisian food if you didn't have some Ladurée Macarons!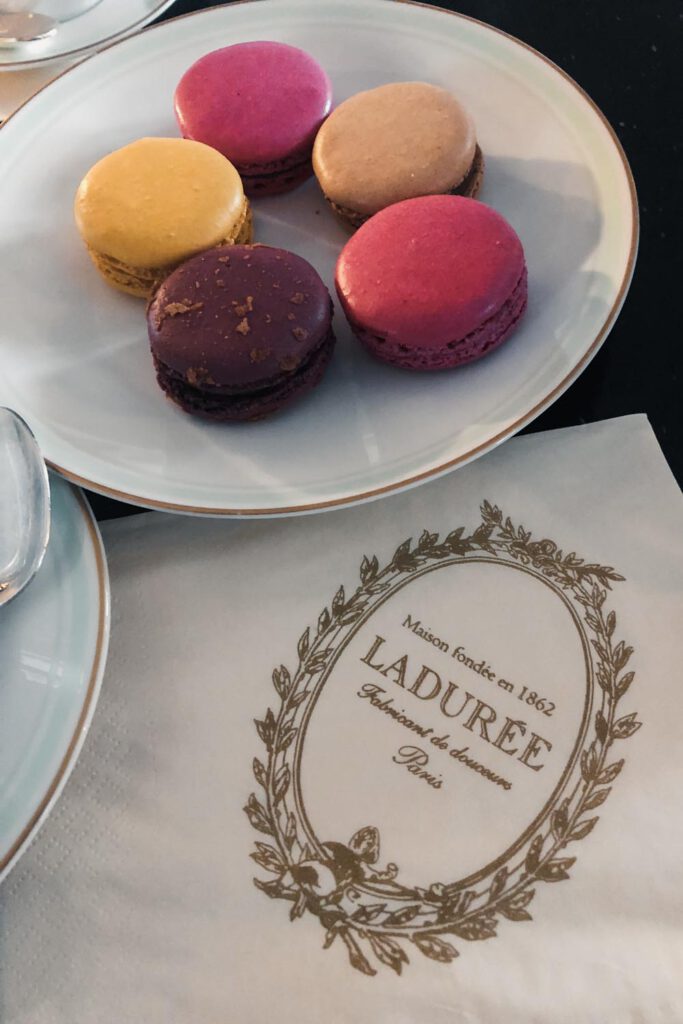 Related: Best Photo Spots In Paris
Here are a few extra insights…
After all, it is just another restaurant but nevertheless, I wanted to mention some things that are quite good to keep in mind!
Ladurée does not only offer Macarons and pastries in their bakeries but also has a restaurant to sit in. So if you want to have a really posh lunch, you should consider making a reservation there. Make sure to take some pictures because these places are just too beautiful!
That's already everything you can consider when you for some macarons at Ladurée. I hope you liked this post!
If you want to read more about my time in Paris, check out my post about the Eiffel tower and how to prepare for a trip to Paris!
Enjoyed This Post? Save it For Later!