Hello and welcome everybody! As you may know, I try to pursue my ultimate bucket list. This time I got to be on top of The Eiffel Tower!
I and my boyfriend had our third anniversary in Paris and we wanted to do something special. After a lovely dinner, we headed to the Eiffel Tower and as we booked our tickets in advance, we didn't have to wait that long.
Pro Tip: If you book your tickets in advance it gets cheaper and you don't have to wait so long. But be sure to book early because we only could choose a very limited time, as we booked in the same week. You can book the tickets on this website.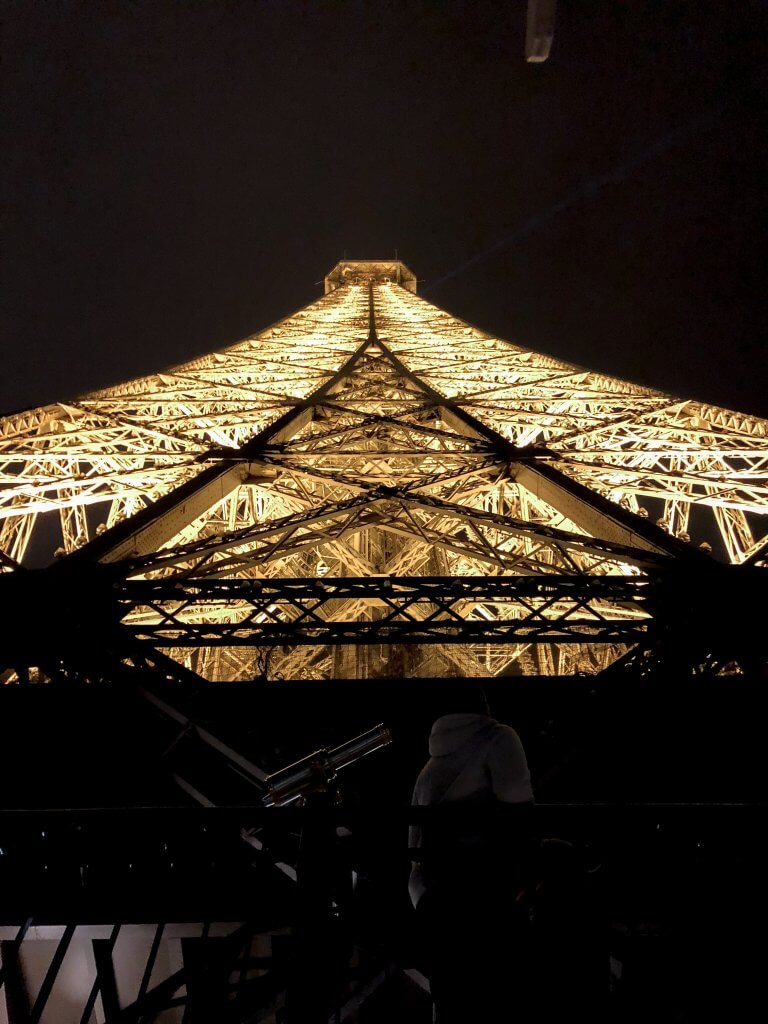 Weekend in Paris – a Travel Diary & 3 Restaurants in Paris You Shouldn't Miss!
It took us three elevators and some stairs but then we were at the Summit of the Eiffel Tower! And the view is just stunning! I would always recommend coming at night time because this view is just so beautiful, because of all the lights. Truly jaw-dropping.
For us, it was clear, that we would like to be on the Summit when it is dark because we knew that Paris gets extra beautiful at night when all the lights are turned on. But I bet it is just as impressive to see the summit in day time. Perfect would be to go right before sunset, so you get to see both.
Another tip: If you visit the tower in autumn or winter, make sure to bring an extra warm jacket, scarf, and hat with you, as it is super cold on the summit.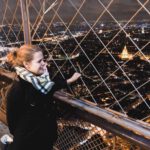 This was my post about being on top of the Eiffel Tower. If you want to read more about my bucket list adventures, make sure to check out my post about me eating Macarons at La Durée!
Liked Being On Top Of The Eiffel Tower? Save it For later!