2021 was the second year in a row that I decided to abandon all reason as spending almost my entire money on a trip to the Provence! This year I added more time at the Cote Azur to my beloved lavender fields. With this, I think I just found the perfect 4 Day Provence Itinerary that I would like to share with you! This itinerary holds some of my absolute favorite places in France. It has a focus on magnificent sceneries, wonderful road trips, and a little piece of luxurious moments too!
When to go: so for me, the main reason to visit the Provence in summer is the lavender fields in Valensole. For two to three glorious weeks beginning of July, the whole countryside of Valensole turns into a purple dream that is so worth a visit! As this itinerary mainly focuses on this event, I suggest you going at this exact time. For next year, make sure to mark the first weekend of July for your trip to Valensole!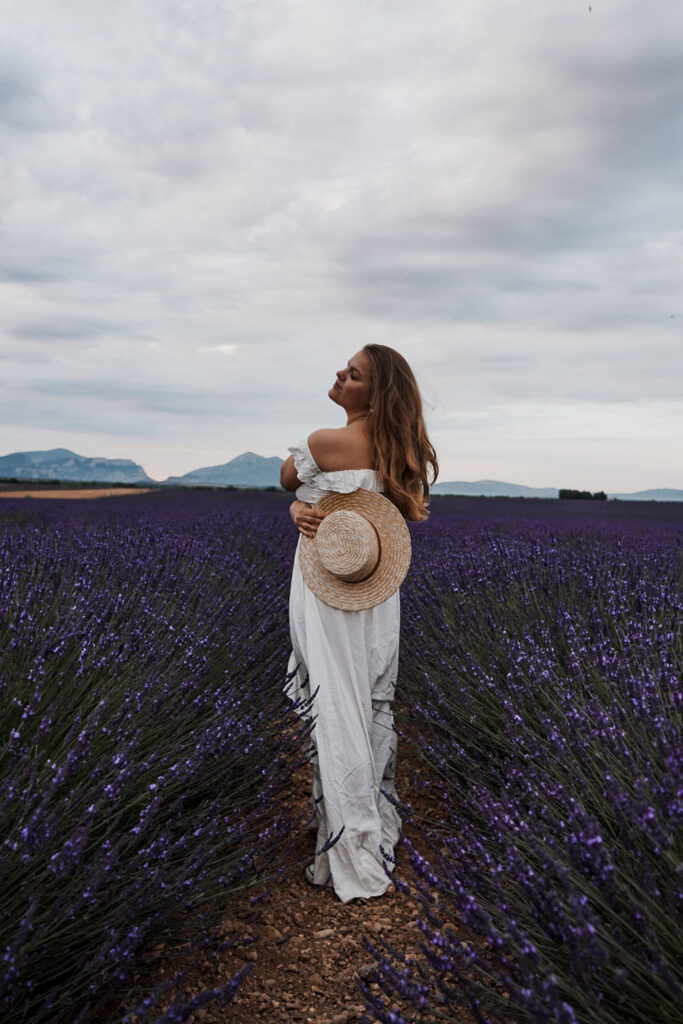 Day 1: Nice & the Provence
Arriving in Nice
If you are coming from Europe you are much likely to arrive at Terminal 2. From there you can directly get to the car rentals. If you still planned some time for breakfast in Nice, you can go there easily by train. In that case, you can leave your luggage at the airport in the storage.
Directly outside of Terminal 2 and 1, there is a tram stop. And for only 1,5€ you can directly take the tram to Port Lympia. It is very easy to find and will already give you some nice ocean views!
Breakfast in Nice & Strolls in Nice
My recommendation for all pastry lovers is the Déli Bo. in Nice. Without my caffeine in the morning, I am barely a person. And furthermore for it to be a truly perfect morning, macarons should also be involved. You can get both at the Déli which made it the perfect start to our time in Nice for me!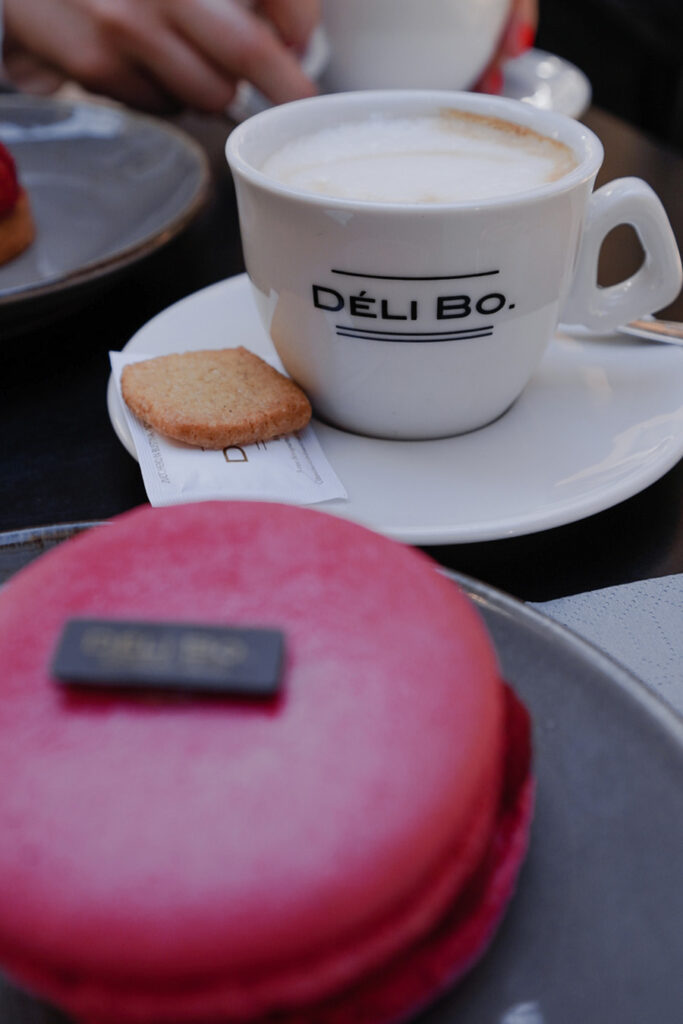 One thing you have to explore for sure when in Nice is Port Lympia. We did so after our breakfast and exploring the area around the harbor is simply magnificent. The houses are all so pretty and in my opinion, nothing beats a stroll along the ocean side. And Nice has for sure a pretty one!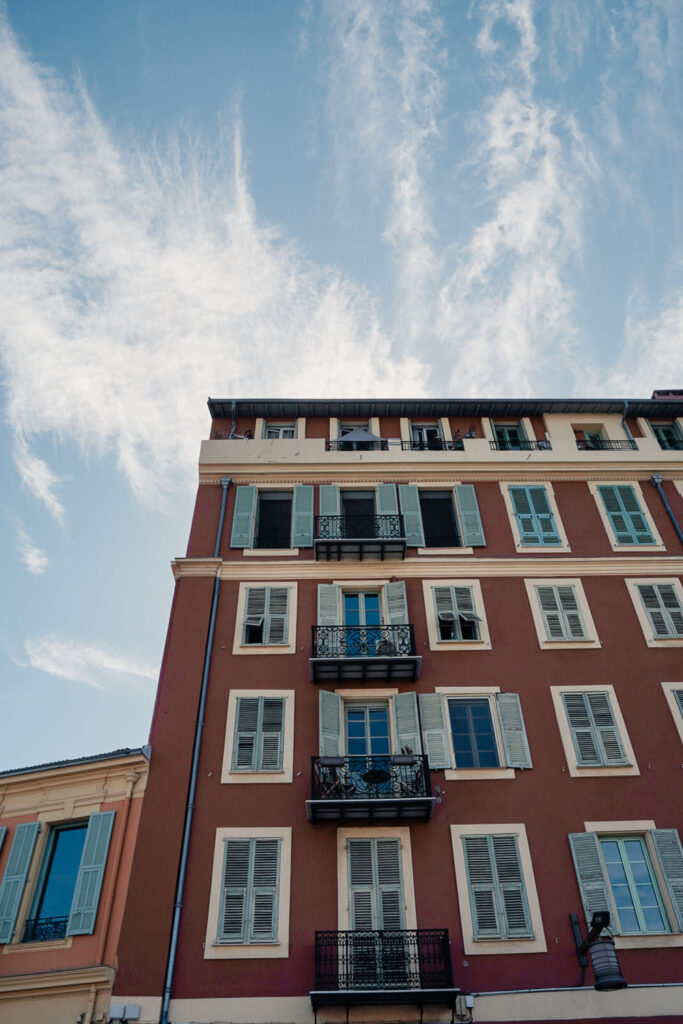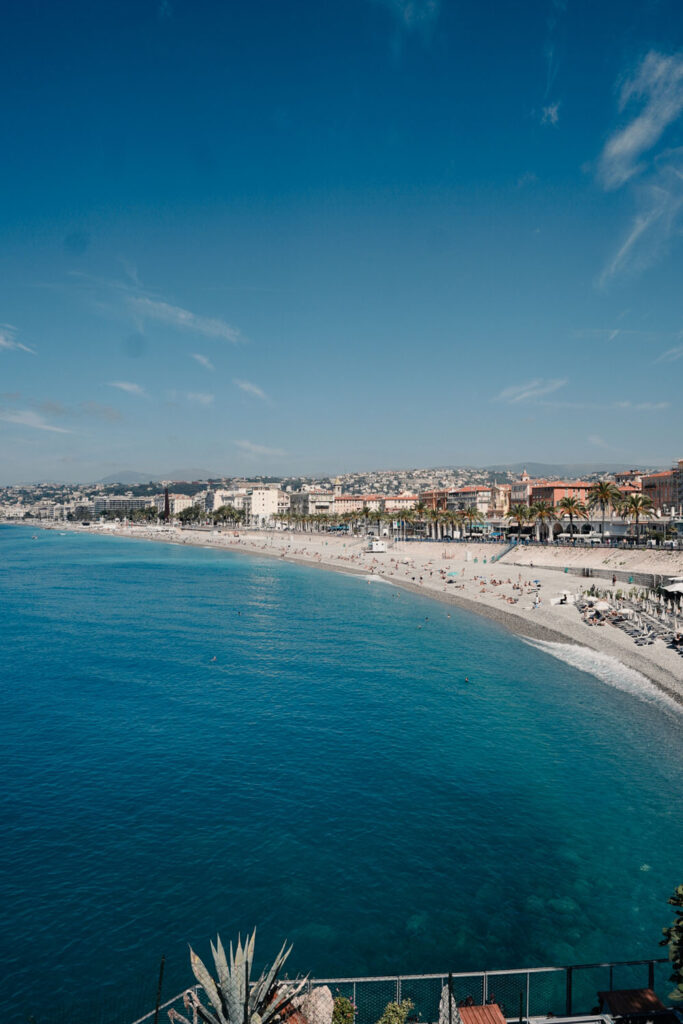 After our morning stroll in Nice, we had to go back to Nice airport to pick up our rental car! With it, we embarked on an amazing road trip through the South of France. We rented a small car at Europcar and were so delighted to see we got an actual Fiat 500.
Gorges du Verdon & Lax de Sainte Croix
So my ultimate dream destination is the lavender fields for sure and they will also play a huge role in this blog post. I doubt there will ever be a sight that amazes me more. But before we get there we still had some driving to do and some amazing sights to marvel at. Between Nice and Valensole is no other than the fabulous Gorges du Verdon, one of Europe's deepest canyons. This fact is already impressive to begin with. Yet the most special thing about the Gorges du Verdon is that the river running through the canyon has the brightest turquoise color! To have one of the most picturesque road trips in Europe you have to get down the D952. You can find the directions below.
As we just took the scenic route and only stopped for a few photography breaks, we didn't spend enough time at the Gorges. If you are interested to explore it further, you can also hike the area and even swim in it in certain locations. If you want more detailed information on this, I think you should check out my friend Lea's blog post about exploring the Provence besides the lavender fields!
At the end of the Gorges du Verdon, you will find the Lac de Sainte-Croix an artificial lake. It also comes with the most gorgeous color. It almost looks like a big gem, sparkling in the sun. We only came past it that day, as our destination was a very cute French town. Nevertheless, if you follow this itinerary, you will get to spend some time in this awesome gem!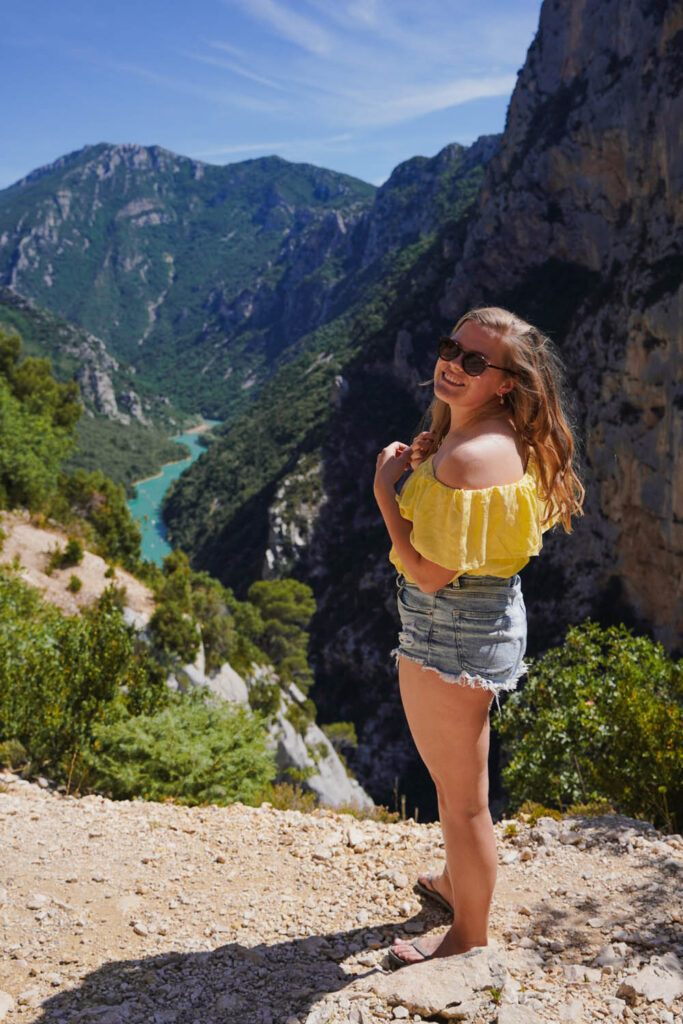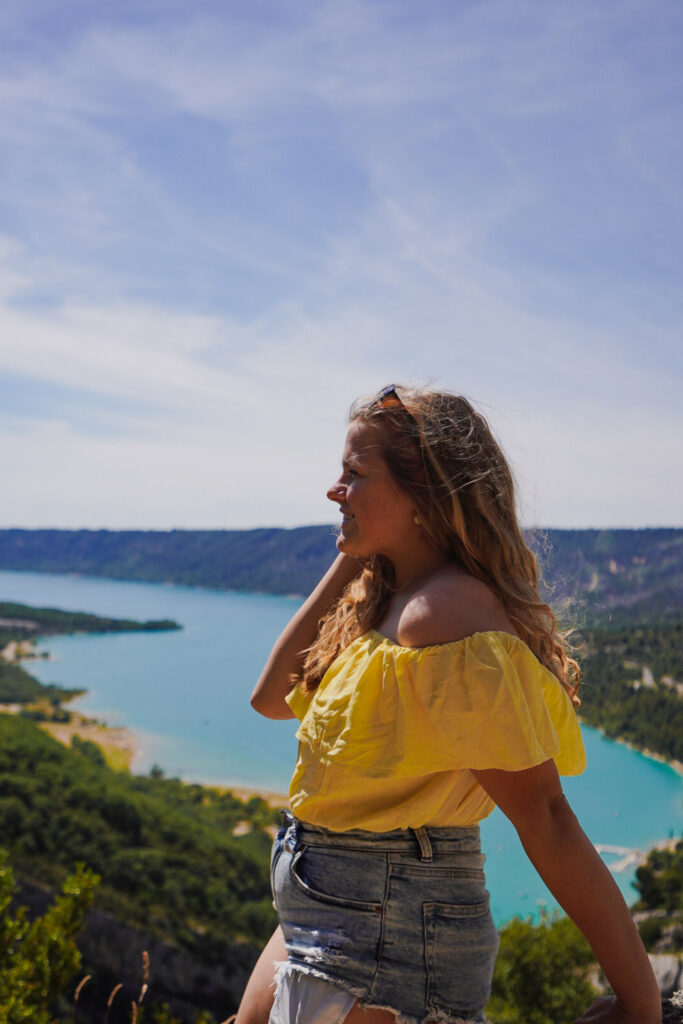 Related: How to Prepare for a Trip to Paris!
Moustiers de Sainte Marie
This has to be one of my favorite places in France that I have been to so far! Moustiers de Sainte Marie is a pure dream coming true. Small, narrow roads are framed by pastel-toned houses with matching shutters. It smells like lavender everywhere as every little shop sells it lilac flower in all possible shapes and sizes, like bouquets, soaps, or as an essential oil. My personal highlight this year was to try Lavender ice cream for the very first time. I can't recommend it to every lavender-loving person out there!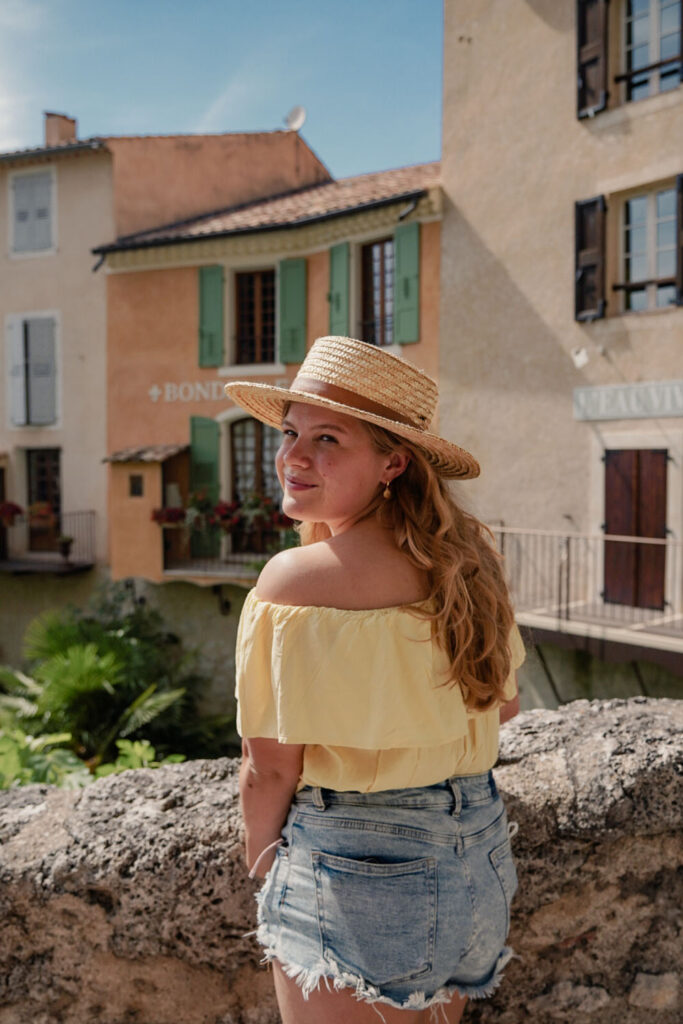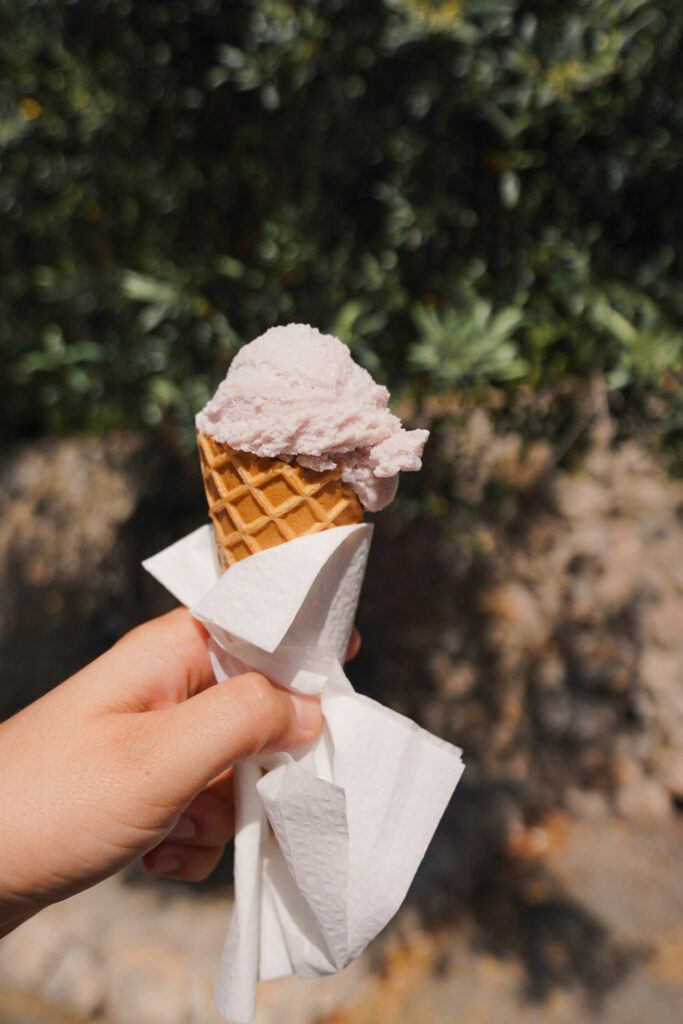 Day 2: Lavender Overload
Sun rise in the Lavender Fields
The thing that amazes me the most about Valensole's lavender fields is that throughout the day you will see such a variety of different shades of lilac. My favorite time of the day is sunrise. Then the lavender fields of Valensole come in this magnificent dark purple color and you can watch them glow up lighter and brighter as the sun starts to rise.
Tip: check the beginning of the golden hour with your weather app. Once the sun has begun to rise, you will have one hour of optimal lighting to take pictures and videos! For all those who don't know what the golden hour is, let me explain! An hour before the sun sets, the sun is getting real low and therefore the light is getting very golden. It is also a very soft light, which won't create any harsh shadows on your face when you are being photographed. Therefore it is the perfect time for you to take some pictures!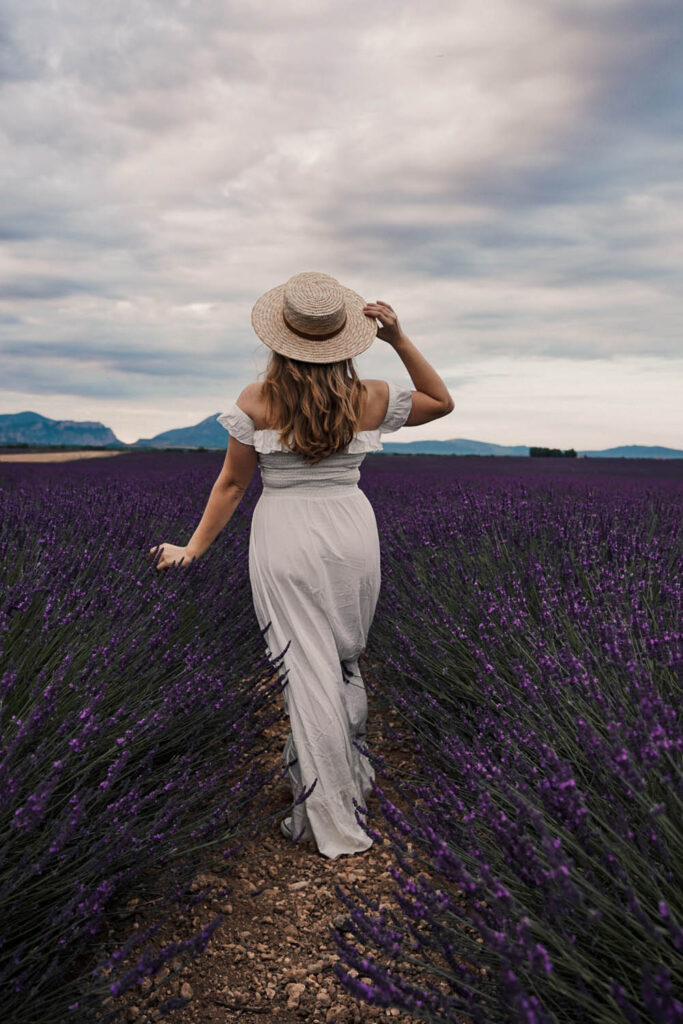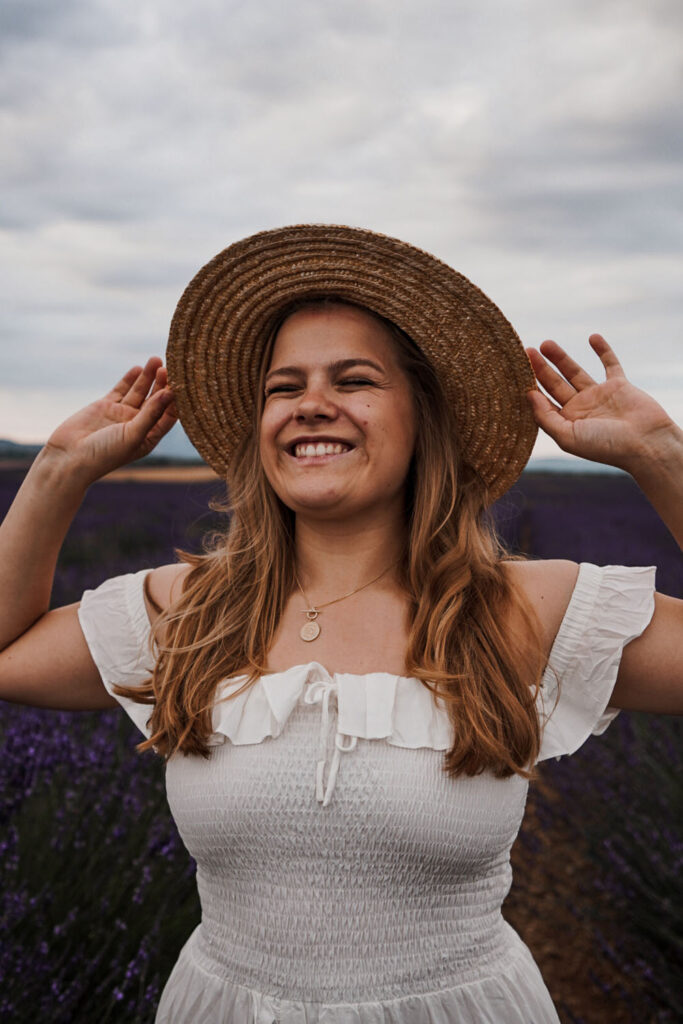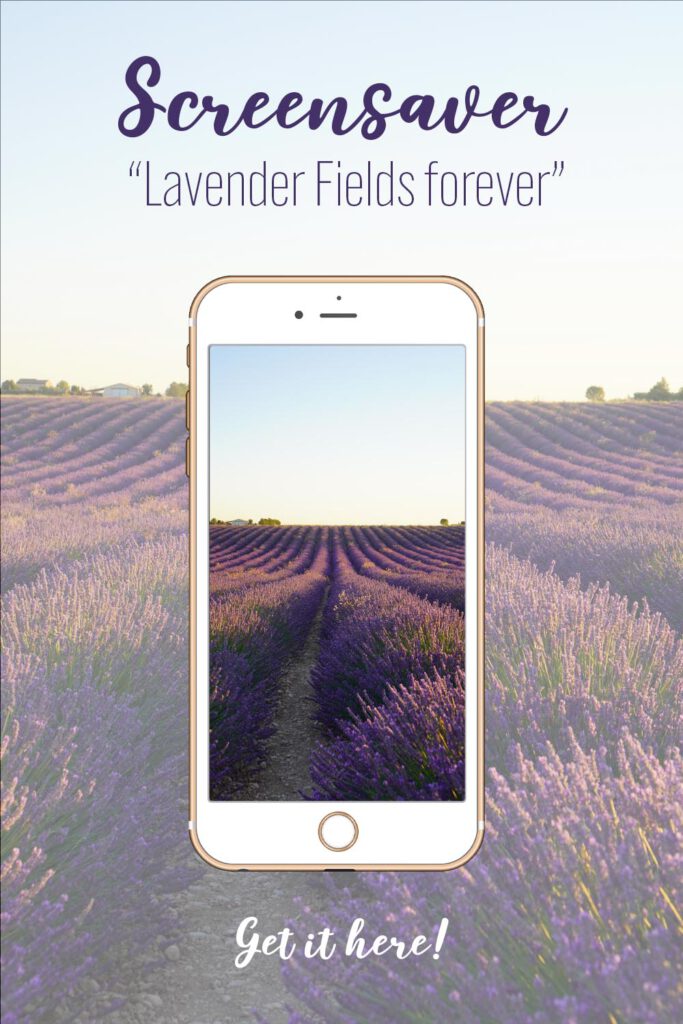 Breakfast in Valensole
After twirling and frolicking all morning some of you might feel a bit hungry. Also while my creative spirit was satisfied my coffee-loving spirit wasn't at this point of the trip. In Valensole we found a very nice brasserie with a small terrace that was the perfect spot for having a café au lait and a croissant.
Chilling by the Lake
After the photo shooting and breakfast, it is time for some further adventures around Valensole. We decided to dedicate our time there to get a tan. Therefore we drove to the lovely town of Sainte-Croix-du-Verdon where we found a lovely beach to spend a couple of hours at.
If you are not up to just chilling, you can also seize your afternoon by exploring more of the Gorges du Verdon by renting a boat or a kayak. For all those who feel more comfortable on land than on the water, you can also go on a hike in the Gorges du Verdon. No matter what you decide, you will have an awesome day surrounded by the most amazing landscapes!
Dinner in Valensole & Sun Set in Valensole
After enough tanning, it was already time for dinner. We had ours in Valensole in a lovely small restaurant. The Comptoir de Valérie gives you an amazing view above a pretty small piazza that will give you the most amazing French vibes. It will be a dinner you will always remember!
When planning your dinner, make sure to align its end with the beginning of the golden hour. It is just the same as with sunrise; as a photographer, you simply have to seize this time of the day!
Therefore we headed back to the lavender fields and just choose the ones we liked the best and that wasn't that crowded. The one that really stood out was right next to a field of blooming sage, which can also be found in Valensole during that time of the year. This type of sage blooms in a magnificent rose and is just as picturesque as the lavender fields!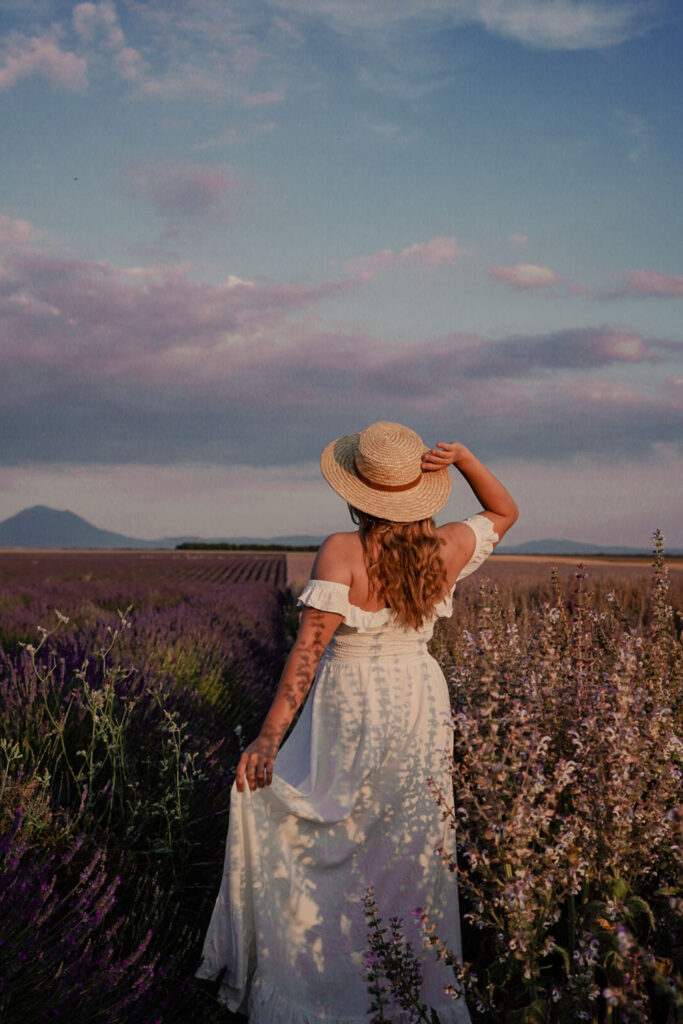 Day 3: Back to Nice
On our third day, it was already time to get back to Nice again. Originally we had planned to get up early for another sunrise but the weather changed our plans. When we got up it was raining and very dark and therefore not the best timing for us to run around in the lavender fields. Therefore we just had a lat pain au chocolat and café au lait in Valensole before taking the last glimpse upon some lavender fields before we say goodbye to Valensole for this year.
Staying in Nice
We drove back to Nice, where we dropped off our car at the airport (Believe me, it was so hard to say goodbye to our Fiat 500 so soon). From there we took the train back to the city center where we had our hostel and I can recommend it to anyone who wants to spend some time in Nice! The hostel is spacious and has clean facilities. Furthermore, they have lockers and are just two blocks away from the beach, making it a perfect base for your time in Nice!
Nice Beach & Beach Bar
One of the main attractions of Nice is its beautiful beach and lovely promenade. Every 500 meters or so you will find a beach bar with its own private beach section. If you like, you can rent a sunbed for the day, have some food and drinks there. It is quite pricey but for one day, you will love to feel like the posh queen you deserve to be!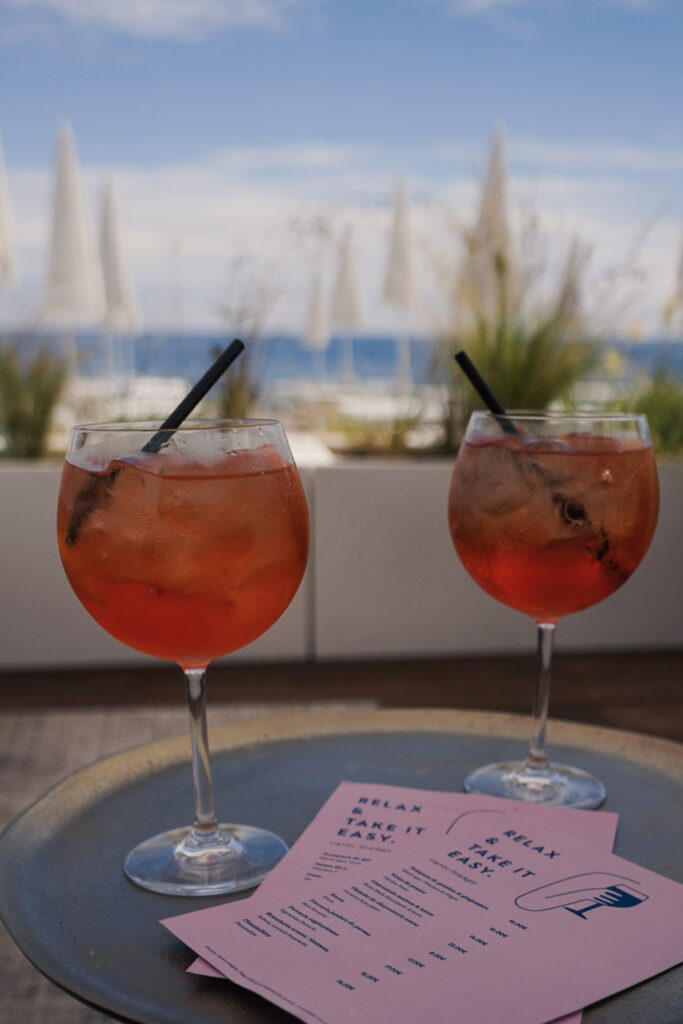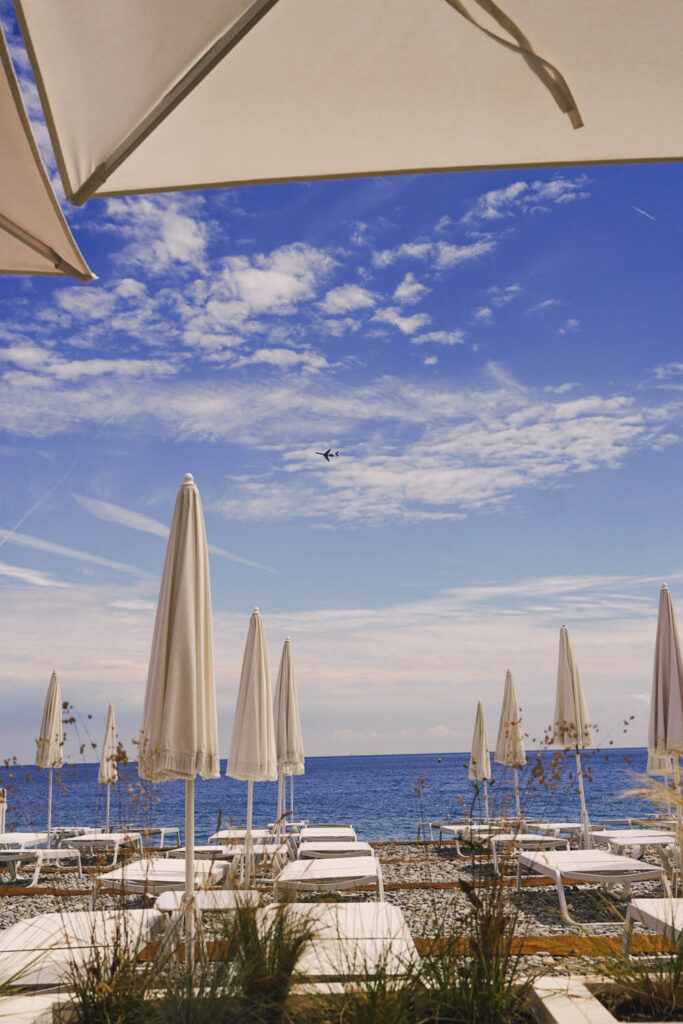 Nice Old Town
When you have had your first drink and are satisfied from looking at the ocean for a moment, you should also explore the old town. It is an incredibly pretty one, with amazing little stores, offering handmade goods as well as souvenirs, cafés, restaurants, and stores that sell gelato. If you want you can wander around for hours, admiring the little alleys, looking at the cute pastel-colored houses, and spending one Euro or two!
The Old Town is also the perfect place for you to have your dinner. There are countless restaurants offering a huge variety of food in all price ranges.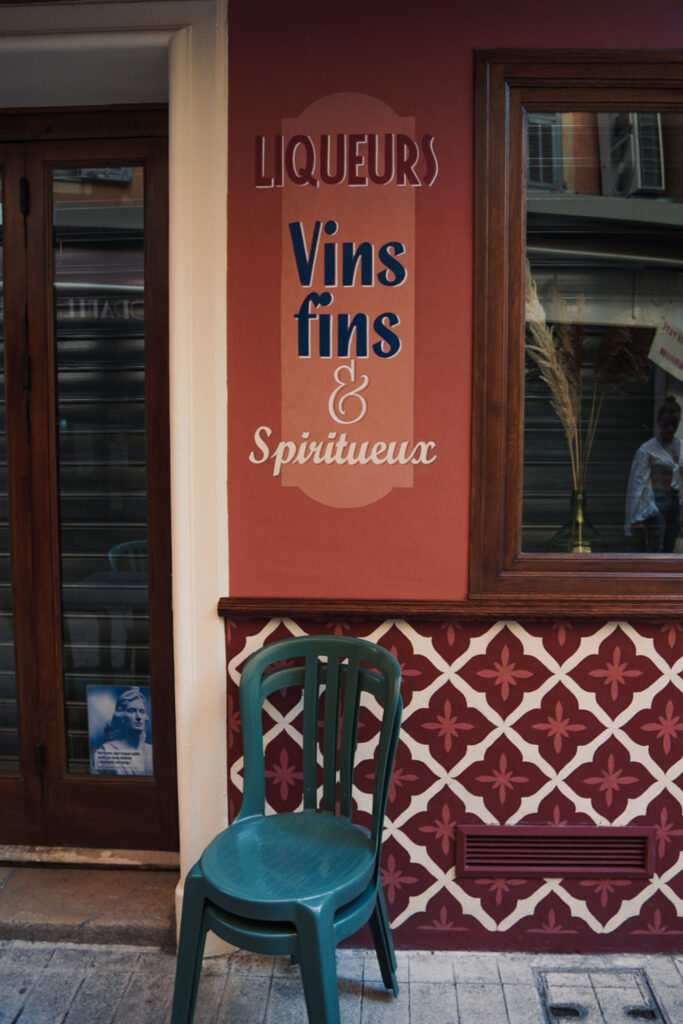 Day 4: Monaco and Sun Frying Yourself
We have come to the last day on this itinerary but we still have one or two highlights on it for you! You will get to add a new country to your list of visited countries, see the property of the insanely rich, have some beautiful ocean views, and will enjoy the French Riviera to the fullest.
Monaco
Did you know that Monaco is a sovereign city-state and if you visit it, you can easily add another country to your list of visited countries! While being the smallest city-state in the world it is also one of the places with the densest population. Many people apply for Monegasque nationality to save money on taxes. It is quite a rich state, which shows when looking at its main attractions. They are insanely magnificent and pretty. Apart from the main attractions which are listed down below, I had a rather dull impression of Monaco, as most of its other buildings were built to host as many people as possible. All of them are eager to save tax money of course. I loved the casino and the Jardins but what I loved best was the train ride from Nice to Monaco, which goes along the ocean, with some amazing views upon the French Riviera. But on the bright side, this will give you more time to go back to Nice and enjoy it some more!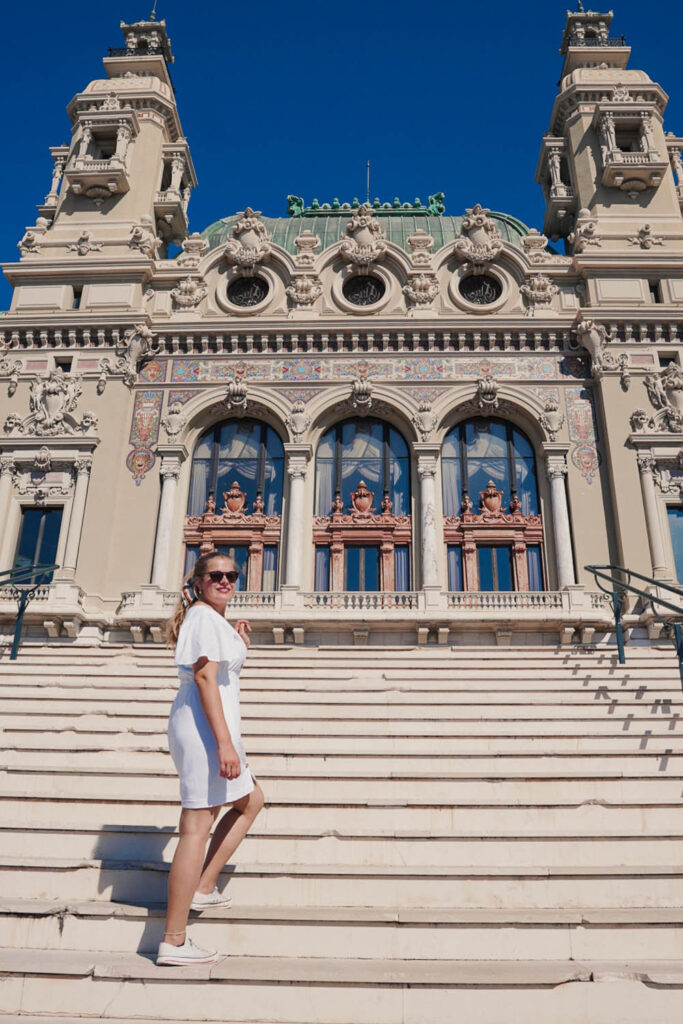 Things to see in Monaco
Casino Monte Carlo
Jardins de la Petite Afrique
Jardin de Musée National de Monaco
Port Hercule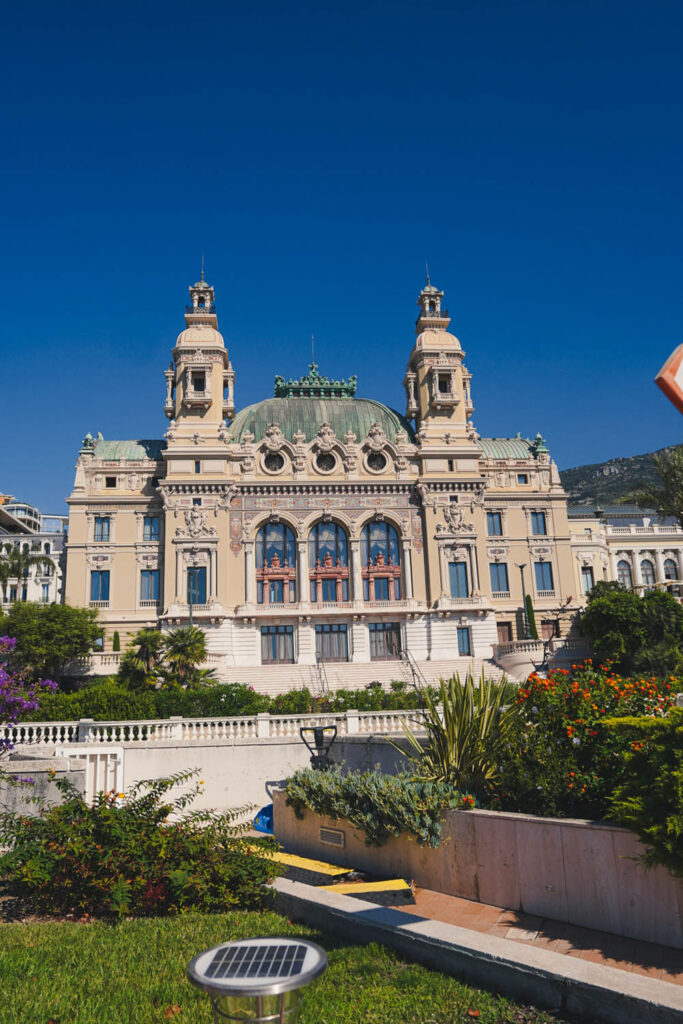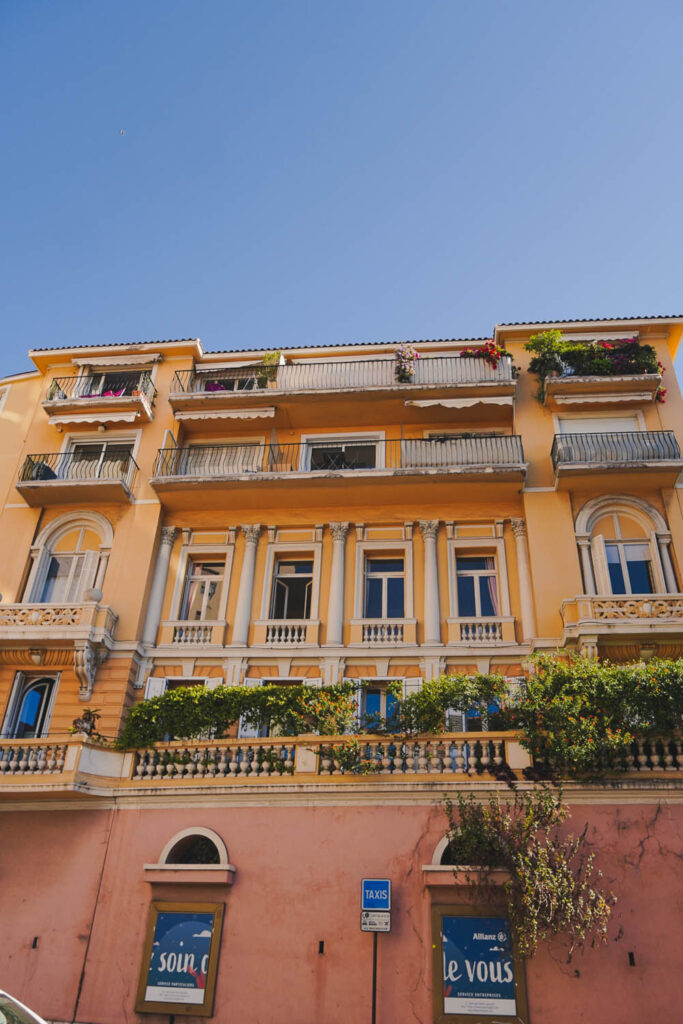 Time for the Beach!
After exploring Monaco for a while we headed back to Nice, enjoying our last afternoon. We went from our hostel to the beach, lay down our towels, and just fried ourselves in the sun. Of course, make sure to apply loads of sunscreen, as the sun can be very intense. Also, make sure to go for a swim too! In the evening go for another round of food in the Old Town. I bet you will find a ton of options!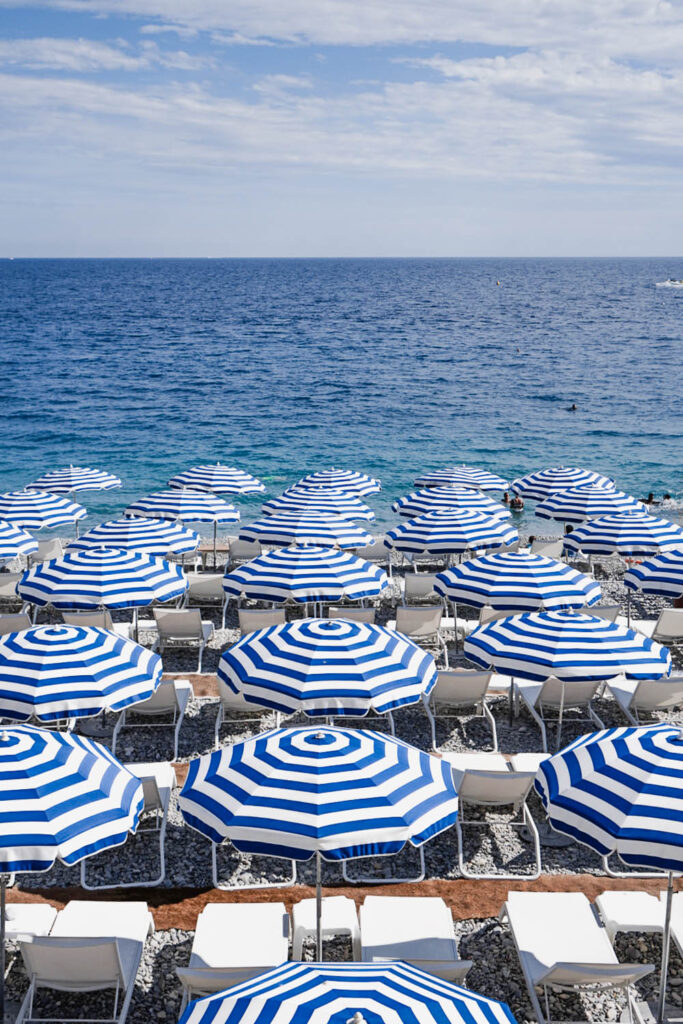 The next morning it was time to leave Nice for this year. I hope you liked this very itinerary and found some gems in it! If you had a great time, please let me know in the comments!
Liked This 4 Day Provence Itinerary? Make Sure to Pin it For Later!