Hello and welcome! Last week I had the pleasure to visit Edinburgh, Scotland. And after watching numerous movies that were shot in the Scottish Highlands, we refused to leave Scotland without actually visiting the Scottish Highlands. Famous for their scenic and photogenic looks, we simply couldn't wait to see them. We decided to go on a day tour by bus, to get a sneak peek and to skip renting a car.
This post contains an affiliate link. If you book the tour via this link I will earn a small commission from your purchase. As it is a commission, you won't be charged an extra fee.
The Tour
Looking for the best-guided tour there is was a little bit difficult, because there are a lot of companies that offer the exact same tour. We decided to go with The Hairy Coo, as we saw their tour on Get Your Guide. They also have a lot of other great tours, you are free to choose there. Our tour was basically dedicated to seeing the Highlands all the way up to Loch Ness. On our way, we saw a whiskey distillery, highland cows, Glencoe, Loch Ness, and Pitlochry. It was simply awesome and I can totally recommend it!
The Distillery
My friend couldn't wait to finally see a Whiskey distillery. As he is quite an enthusiast about it, I couldn't bear to tell him, that I don't like Whiskey at all. But nevertheless, we visited the Deanston distillery and it was amazing, even for non Whiskey lovers! The distillery has an amazing souvenir shop and café integrated, so even if you won't do the tour you can have coffee, cake, and a nice souvenir! If you book the tour, which was only 8 pounds, you will learn a lot about whiskey, how it is made and why some whiskeys are worth 25.000€s. And aren't these barrels photogenic?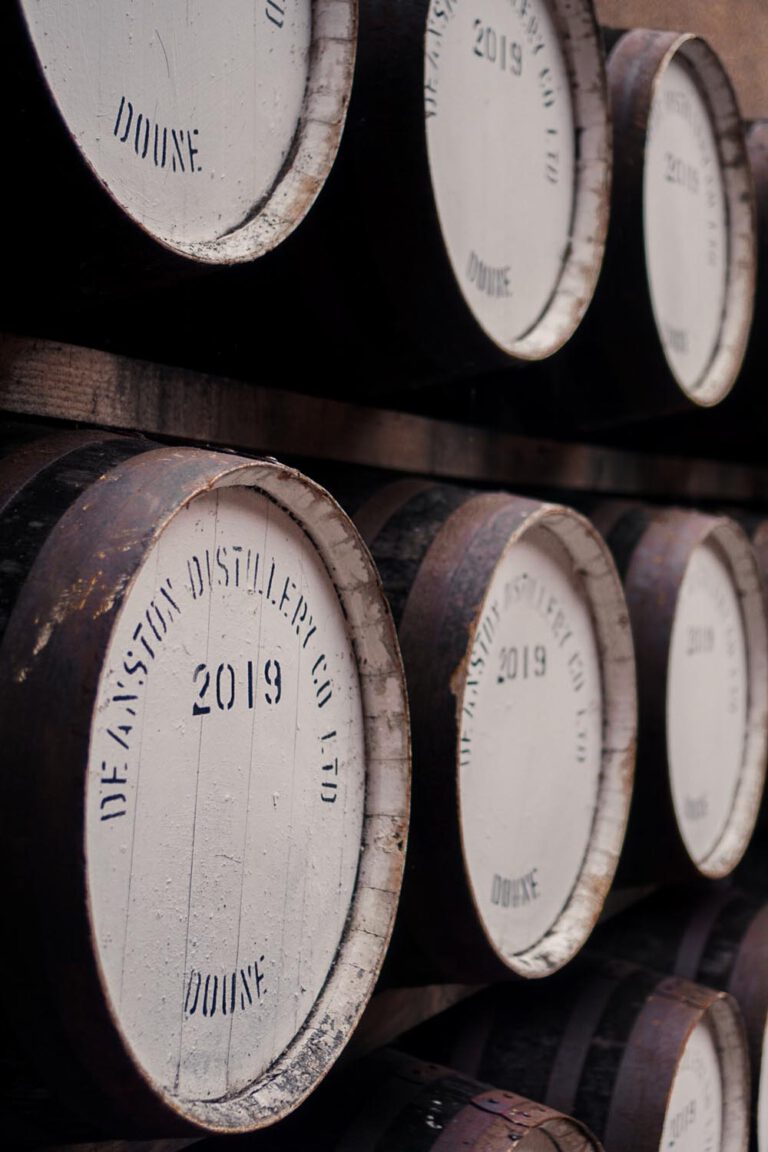 My extra tip: the break for the destillery will be quite short. If you want to enjoy your morning coffee without a rush, make sure to bring a reusable cup, so you can ditch the plastic one!
Related: The Best Cafés in Edinburgh!
The Cows
Some of my favorite pictures of Scotland are those with Highland Cattle in it! Luckily we made an extra stop that included visiting these amazing animals. We could take some selfies, feed them and admire the mountains in the background. To be honest, this might be my favorite stop of this tour, just because I love these cows so much!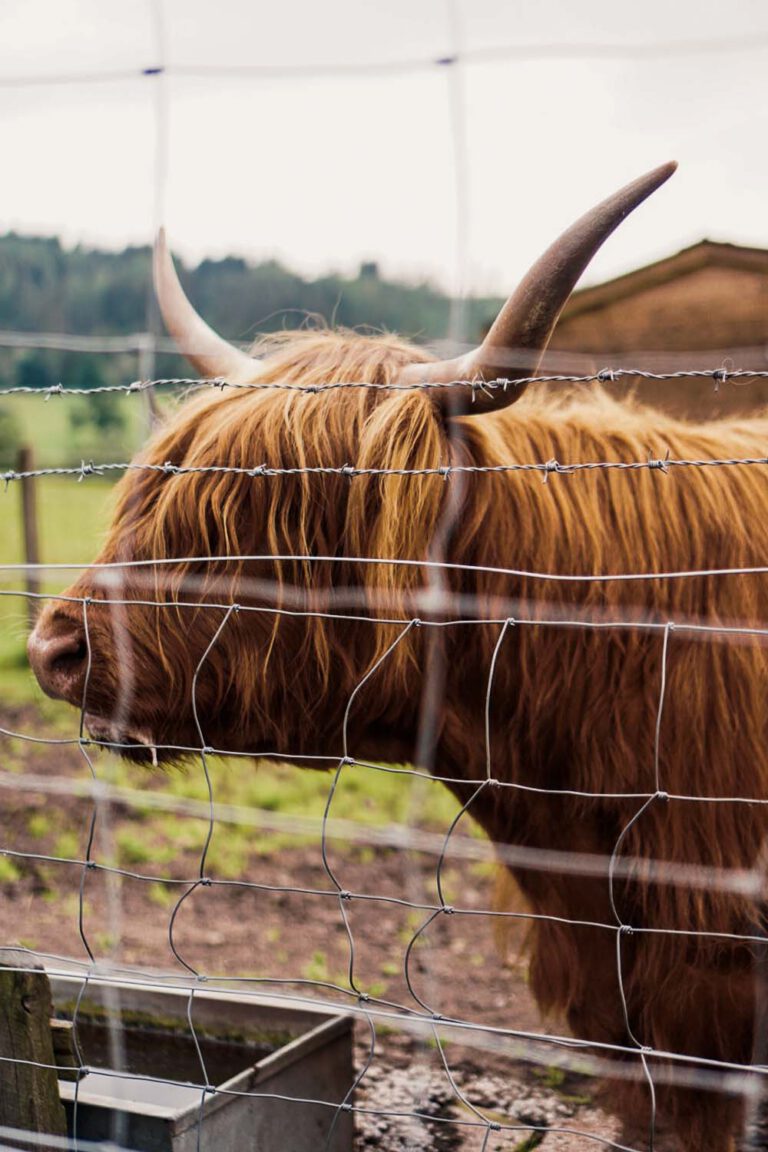 Glencoe
From the cow side, we got back into the bus and drove further until we actually passed the borders of the highlands. We drove past scenic mountains, incredible landscapes and wonderful sceneries. I couldn't count the most breathtaking moments, because actually there was one after another. Ryan, our tour guide also told us a lot of things about this valley, that it was not only used as the scenery for Skyfall and Harry Potter and the Prisoner of Azkaban but also for Scotland's most famous massacre. Since then it is known as the valley of tears. Besides its brutal history, it still serves as a breathtaking background for movies (or pictures).
We stopped only at one place to take pictures but to be honest, I would have liked to stop every 20 meters for more pictures. But by riding the bus we didn't always get what we wanted!
Shop the Look:
Related: Edinburgh for First Timers!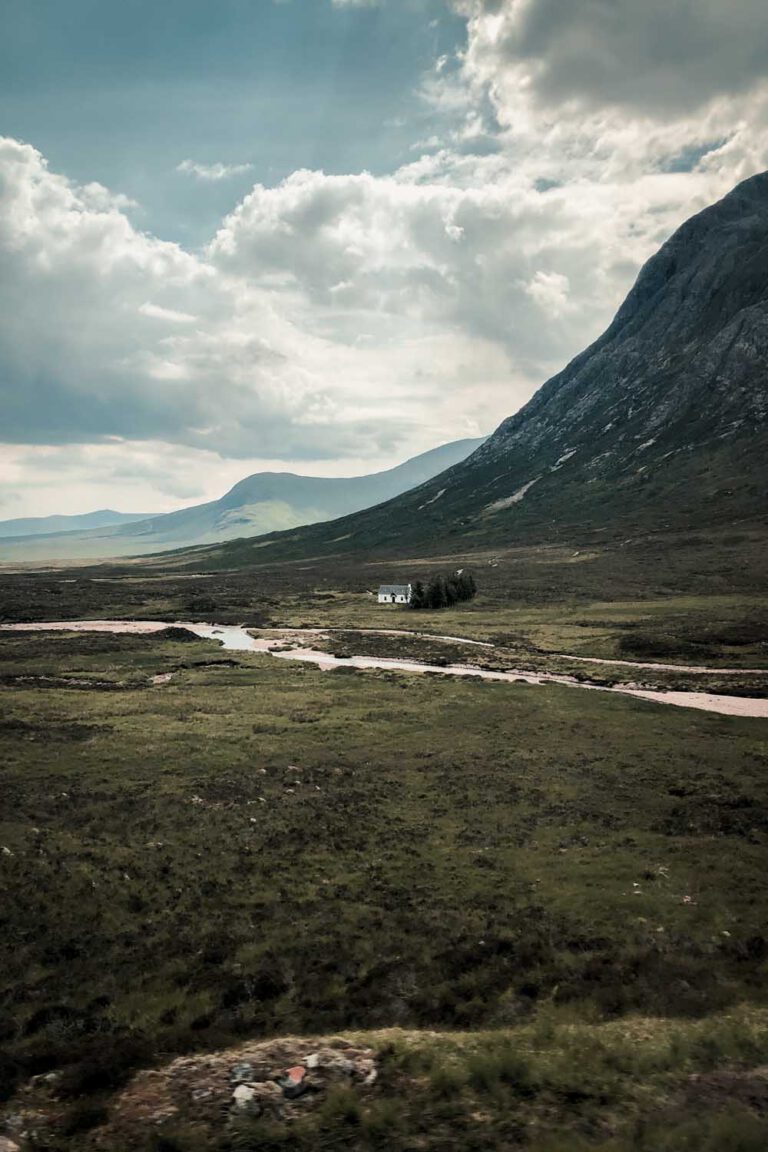 Loch Ness
After beautiful Glen Coe, we continued to drive north with a very famous destination in our minds: Loch Ness. I am totally convinced that you heard about it, and if not: legend says that Loch Ness is the habitat of a giant monster, the Loch Ness Monster or short "Nessie". It is indeed a beautiful lake, but we should all doubt that there really is a monster down there. But you can try to spot him, while having a coffee next to the lake. Just make sure to finally take a decent photo of "Nessie" so you can prove that it really exists.
There is also an additional boat cruise that you can book to experience the lake even more, but we decided to go for a walk alongside the lake instead. But I bet this is for sure a magical experience! If I ever get to Loch Ness again, with more time on my hands I will for sure go on a longer boat trip, just as Carly from Flight of The Educator recommends!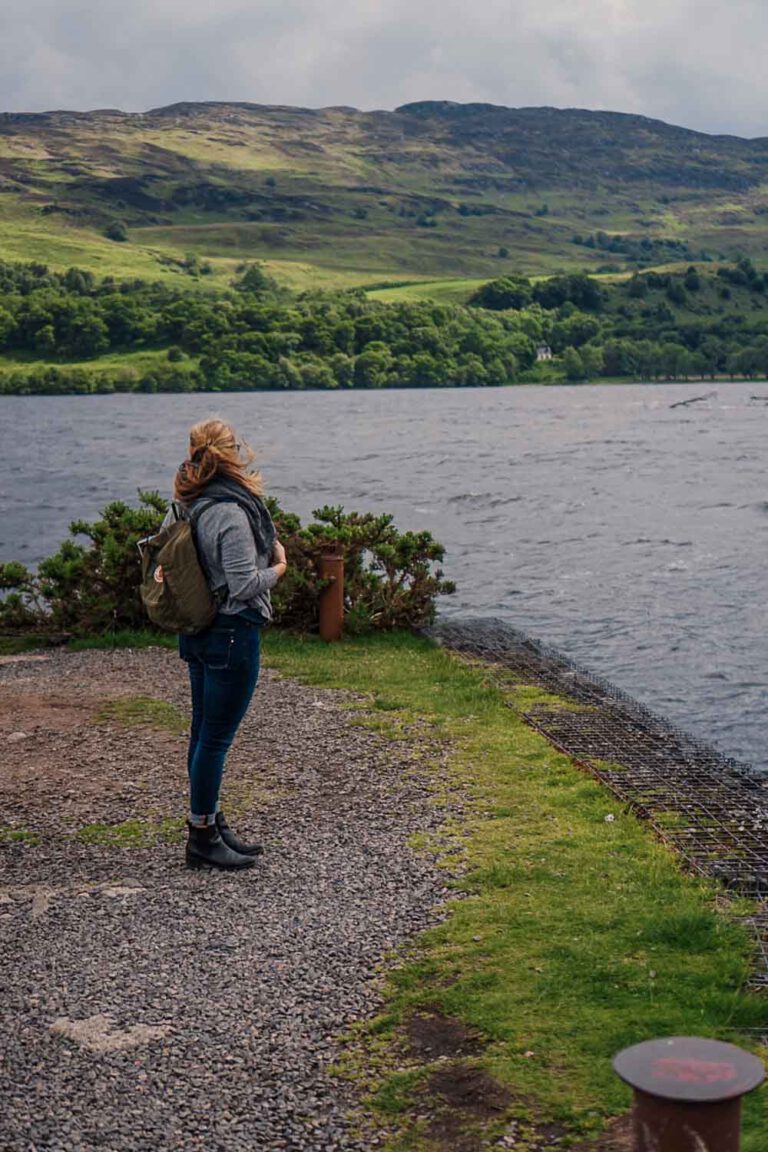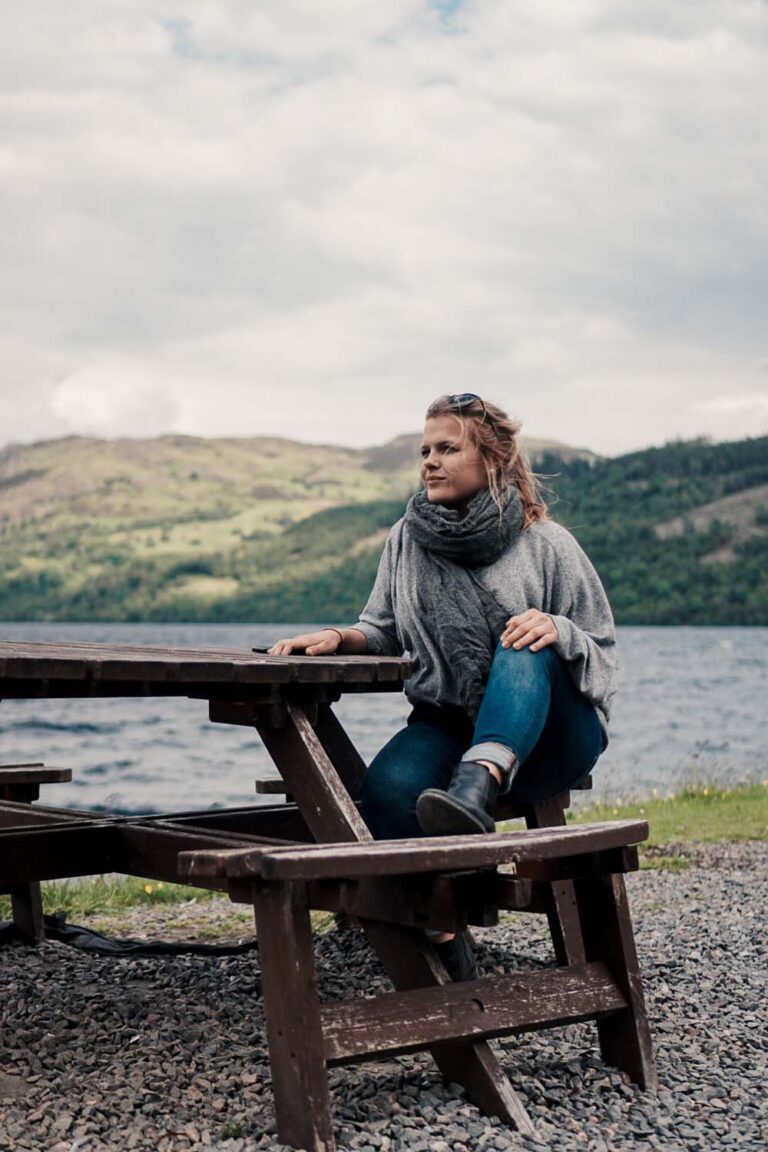 Recommended: Vegan Highlights in Glasgow, Scotland
Commando Memorial
Before driving back South, we also had the obligatory fish n chips. It tastes absolutely best when enjoyed in the UK. Ok, that's not what I actually wanted to talk about. Our next stop, the Commando Memorial was set up to honor the Scottish soldier of World War but for me, the memorial wasn't the most spectacular view that caught my eye there. The valley was surrounded by beautiful misty mountains and for my personal joy filled with sheep. It took some patient to get the right shot, but in the end I got the motive I wanted!
It's a Wrap.
After the Commando Memorial, we only stopped for a short toilet break in Pitlochry. The town itself was cute, but by far not the highlight of the tour. Overall I can say that I loved the whole day and I am very glad we did it! I still would suggest that you rent a car for a roadtrip through the highlands, as you will get a more personalized experience. If you however don't want to rent a car, a bus tour would be ideal for visiting the highlands!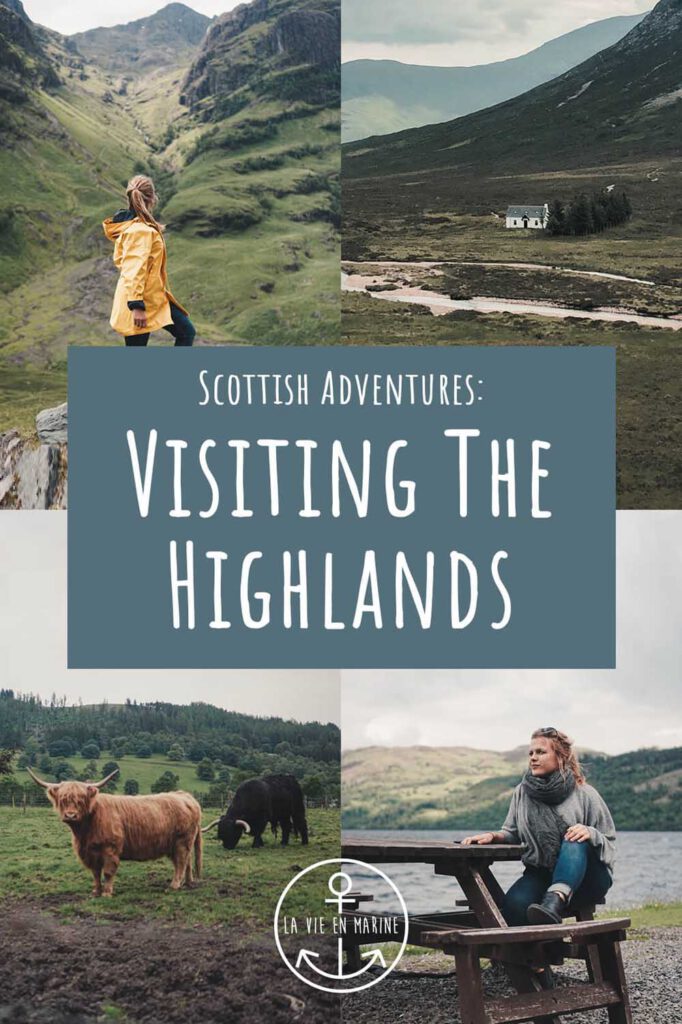 If you want to learn more about my camera and photography essentials, check out my post about everything you need for travel photography.
Sony Alpha 6600 – the best travel camera out there!
Sony 35 mm f 1,8 lense – perfect for sharp shots with blurred background!
Amazon Basics Tripod – small light tripod, that fits in any bag!
Cullman Camera Bag – well padded camera bag, that will fit your camera body and two lenses. Ideal for the light traveler!