If you are looking for some amazing Christmas markets in Europe, you came to the perfect blog post! In total, I will show you my top five dreamy Christmas market destinations in Europe! As I wished to make it super informative for you, I decided to include some of the most famous locations in here, along with some that might be a bit more of the usual Christmas radar!
Covid Info: Due to the outbreak of the corona virus, many christmas markets around the world have been cancelled. If you are planning to visit one of the places below, make sure to check if they are open and follow the usual social distancing rules. And wear a mask please.
Düsseldorf, Germany
The first thing I need to write about Germany which has some pretty amazing Christmas markets! Seriously there is nothing quite like German Christmas markets! In fact, during Christmas time my hometown, Düsseldorf suddenly gets covered in Christmas markets. Then you are able to choose between almost 10 different locations on where to go for Christmas markets. Most of them are close to the city centre but my favourite one by far is the one at the Schloss Benrath. Just imagine this: a romantic, pastel rosé castles, surrounded by small huts filled with the most delicious Christmas market food like smoked salmon and delicious pierogi! Isn't this romantic?
Recommended: If you are in Düsseldorf already, check out my Düsseldorf Food Guide and my post about the best cafés and breakfast places in Düsseldorf!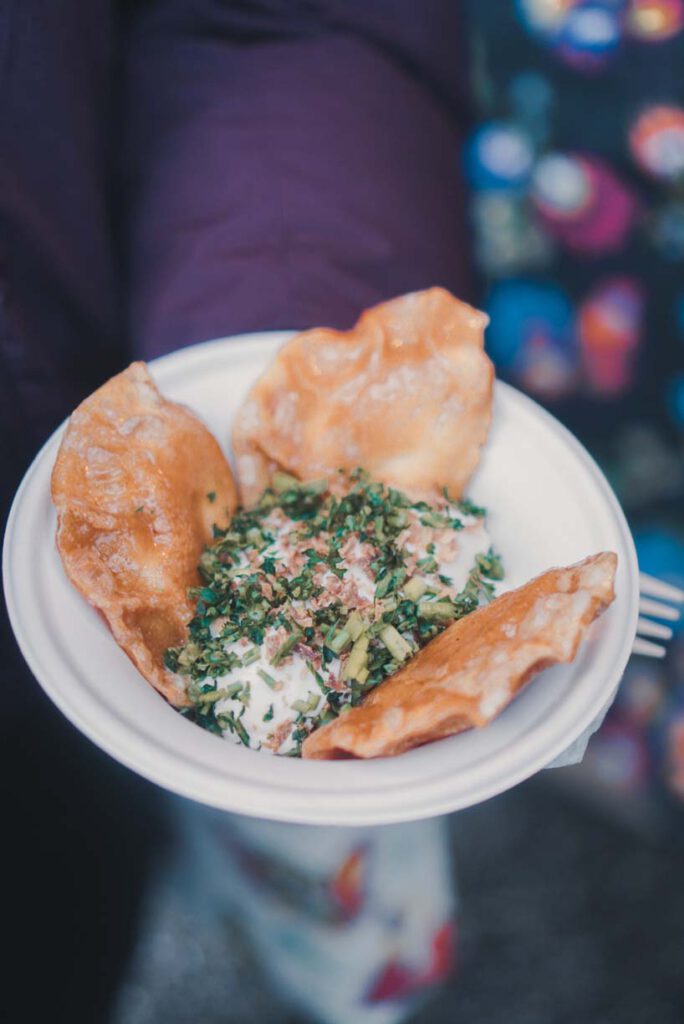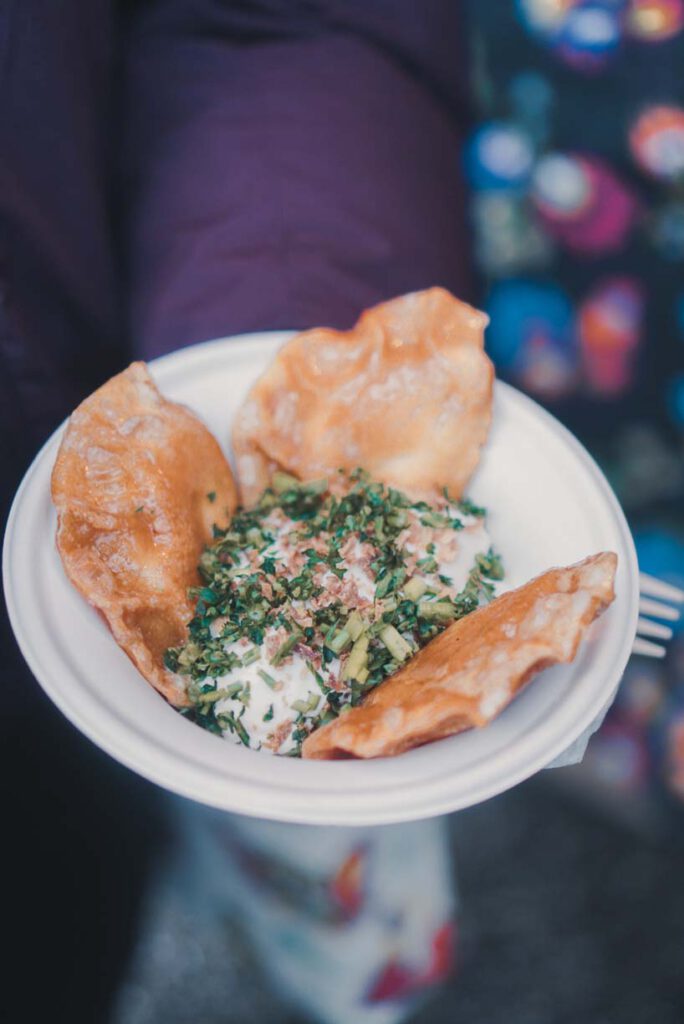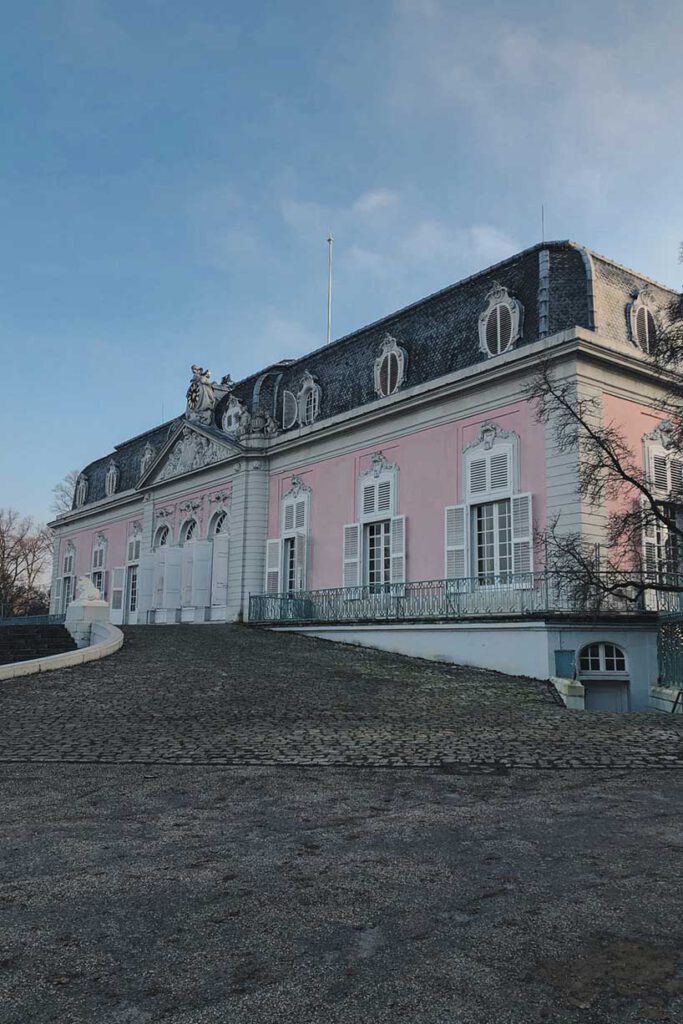 A Christmassy Day in Düsseldorf
For further reading on the Christmas Markets of Düsseldorf, I suggest you head over to my other blog post about Christmas in my hometown!
How to Get to Düsseldorf
You can reach Düsseldorf easily by plane, train, or car! The airport you need to look for is Düsseldorf International and the train station is Düsseldorf Hauptbahnhof. Getting around in Düsseldorf is super easy and I advise you to just take the tram to move around in the city area.
Strasbourg, France
Located in France, Strasbourg is close to the German border in Alsace. During December the fairytale town turns into a Christmas fairy tale town. Then the small half-timbered houses are decorated festively and on the place, in front of the town hall, you can find the Christkindles Märik. Close to it on the Place Kléber, you can find a giant Christmas tree, that is traditionally from the Massif des Vosges!
How to Get to Strasbourg
If you come from afar, you can reach Strasbourg by flying to the Strasbourg International airport. When you plan to come by train, search for Gare de Strasbourg-Ville. Or you can also come by car! Getting around in the city is also easy by walking.
Coming to another destination that might not be on your radar and it happens to be Warsaw, Poland! Its beautiful old town gets covered in Christmas magic. What I loved the most that it seemed as if it would never end. Once you arrived at the Rynek Starego Miasta Warszawa you can just walk towards the Royal Palace, seeing more and more Christmas magic everywhere!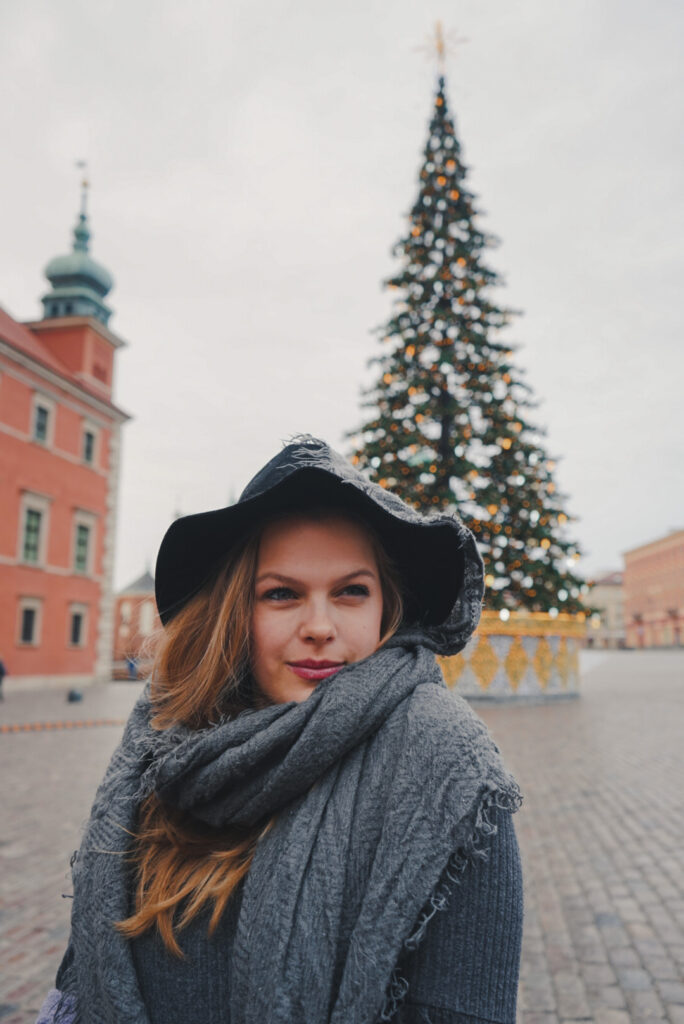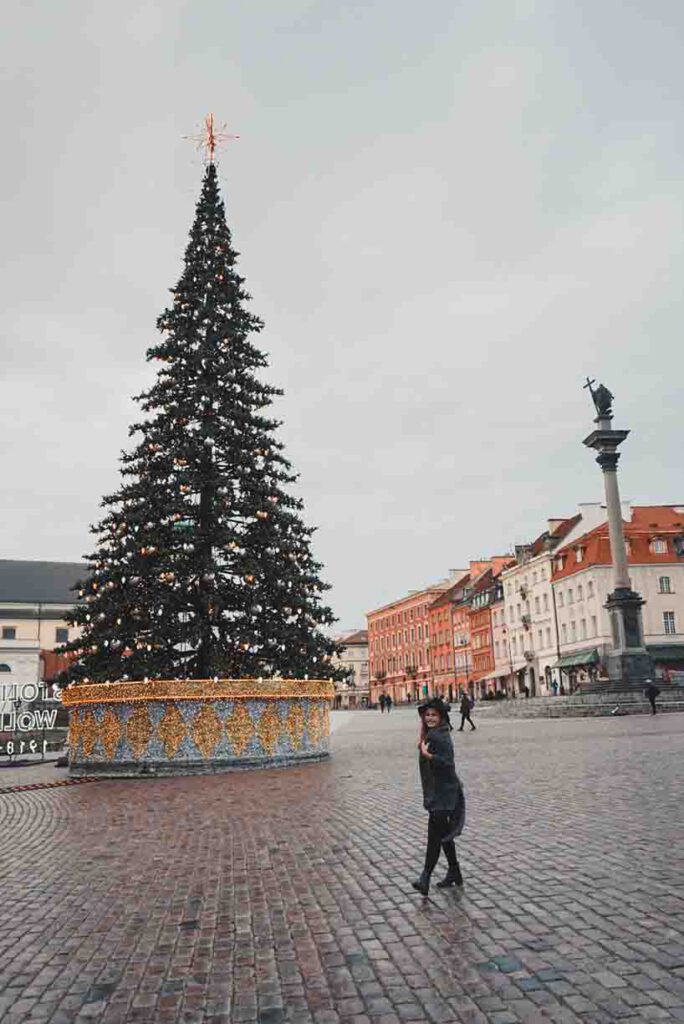 A Christmassy Day in Warsaw
To sum it up, let me tell you my three major highlights of Christmas in Warsaw. As I already mentioned, you start your hunt for the Christmas vibes at the major place of the Old Town, the Rynek Starego Miasta Warszawa. There you will find a Christmas Market with mulled wine, the classical Christmas Market grill, and of course loads of sweets! You should for sure go for a chimney cake or other Polish treats! Once the mulled wine made you a little bit braver, you should also have a blast on the ice skating rink that can be found in the place. If you aren't that sure of ice skating, make sure to bring a friend to cling on!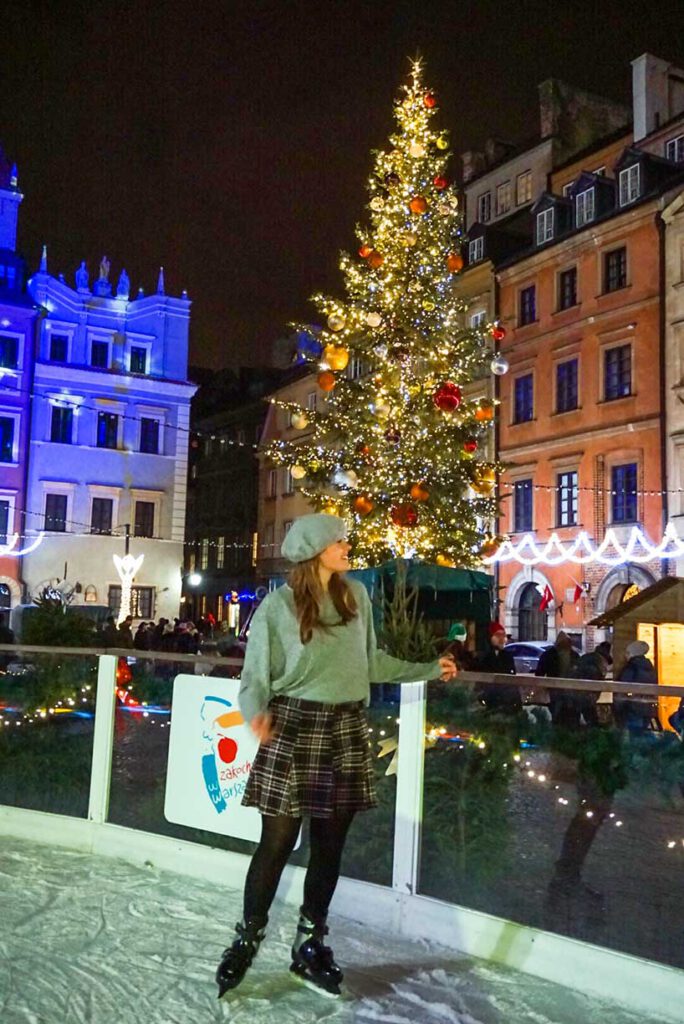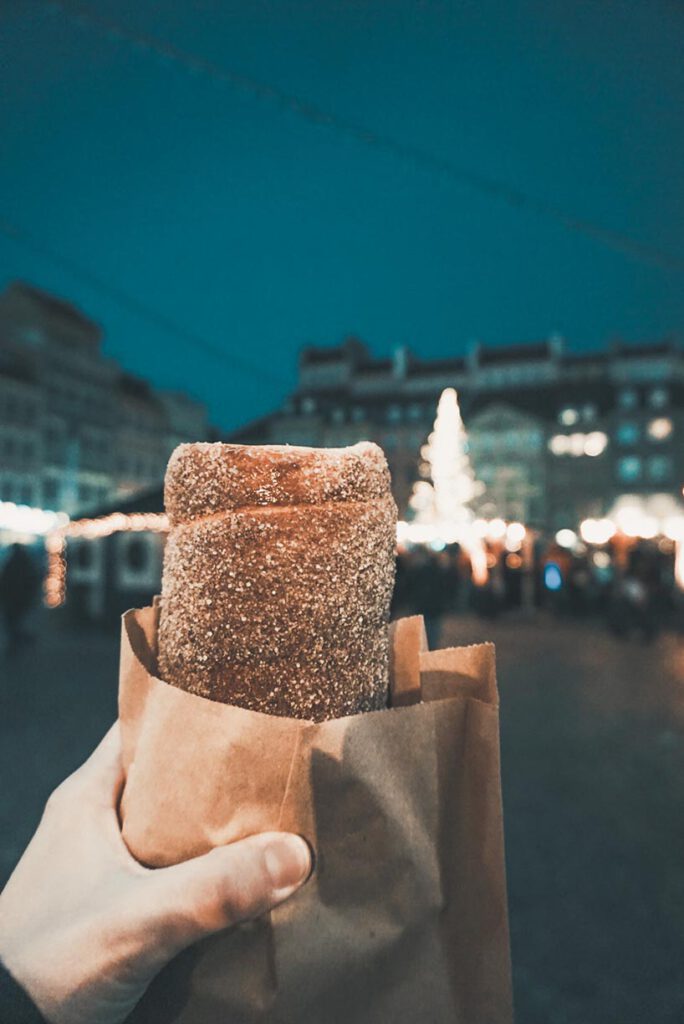 If you are done, keep on walking towards the Royal Palace, where you will find the huge Christmas tree. Make sure to align the time you reach the Place with its beautiful light show. It usually starts with the Christmas Tree being lighted up for the first time!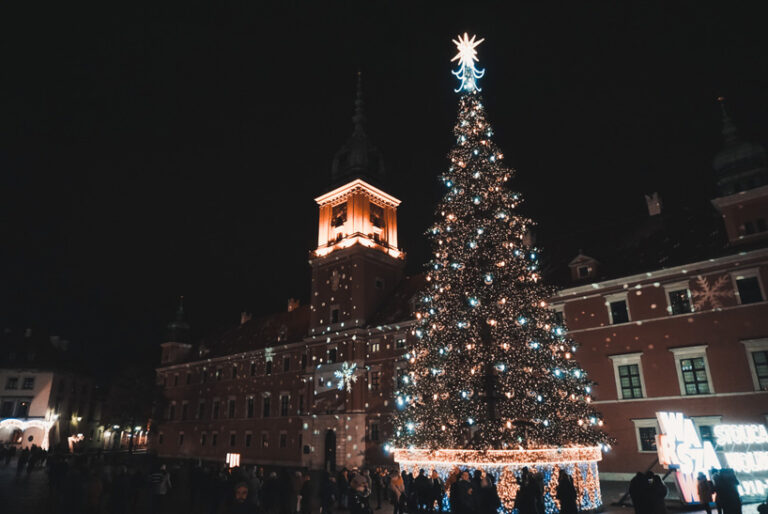 After the light show, walk down the Krakowskie Prezedmieście, which is a huge wide street that during Christmas time gets illuminated in the brightest and most beautiful colors one can imagine! If by now you didn't have enough Christmas mood, walk far enough to come to Nowy Świat, which is another street, that traditionally gets decorated with golden lights and ornaments!
If you want to learn more about Warsaw during Christmas, check out my post about the Christmas Highlights of Warsaw, my Warsaw Food Guide or my Warsaw Café Guide!
When you think about Christmas markets and don't instantly think about Colmar, you should rethink your choices in life. Colmar is basically the epitome of a Christmas fairytale and if you really love Christmas, this is your place to go! Unfortunately, it got quite famous and attracts more and more people every year. Therefore it is important to get up early if you want to be the first one on the Christmas markets to get some pictures. Usually, there is a line that forms in front of its most iconic Christmas tree of people waiting to get their shots later the day, so just be prepared. Also make sure not to miss the other best things to do in Colmar, for example visiting the Petite Venise or the Alsace Wine Route!
How to Get to Colmar
As Colmar has no airport of its own, you will reach it mostly by train. Simply start from Strasbourg and within 45 minutes, you will be stepping into Christmas paradise!
Before I start, I just want to say that Brussels, Belgium is beautiful all year. It was simply a coincidence, that I visited it during Christmas time and we also had to explore Brussels in 8 hours only. But as it was actually the most beautiful experience, I think that it belongs to this list too!
A Christmassy Day in Brussels
Our route through the city couldn't be easier to follow! First, we started at the Á La Mort Subite, then down the Galeries Royal Saint Hubert until we reached the Grand Place of Brussels. This place is even incredible on any other day but during Christmas with its giant Christmas tree, it was even prettier.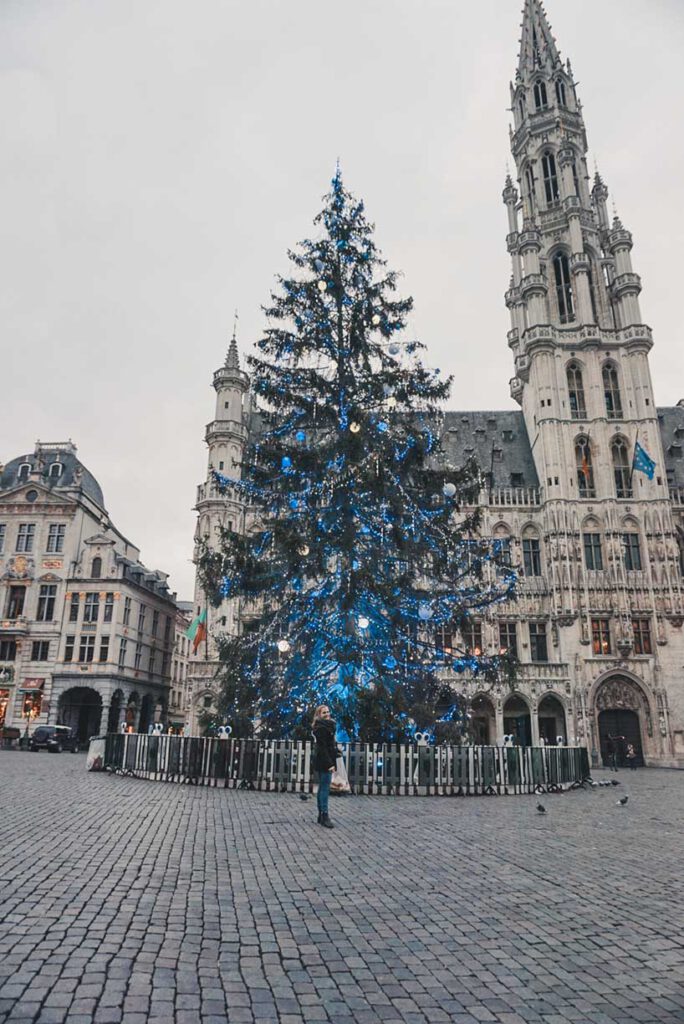 From the Grand Place go and have a look at the Menneken Pis, Brussels most famous iconic sight. Even this little fella got his own little Christmas decoration! From there walk down to the Rue de Midi, from where you walk until you reach Bourse de Bruxelles. There you will find little stalls that give you the whole Christmas market vibe!
These were my favorite Christmas Destinations in Europe! Have you seen them all? Which is one that I might have missed and that I need to see as soon as I can? Let me know in the comments!
Liked this post? Pin it for Later!