Are you looking for a new pair of shoes? A pair that is sustainable and stylish? Well, you came to the right blog post for that! I want to show you my favorite sustainable shoe brands. They come from all over the world and they all have in common that in some way, they try to differentiate from the usual fast fashion ways by creating shoes in a more sustainable way.
I just love a good pair of sneakers and my Babuuk Urban Woolers been with me for more than a year now. I had them with me in Mallorca, Rome, Jordan and France! Shoes by Babuuk are made of wool, which is an awesome material, as it isolating and cooling at the same time. Therefore they are suitable for both, sunny and chilly travel destinations, as they keep you warm when it is cold and keep you cool when it is hot. Sounds like magic? No that's wool. Besides the Urban Wooler they also offer other styles of sneakers as well as slippers for home!
Why are they sustainable? Babuuk's wool comes either from sheep in Portugal or New Zealand, where the sheep and the wool are treated with respect. Wool is a great material as it is long-living, durable, and a natural fiber, making the shoes last longer. For the records: A shoe that is long-lasting will always be more sustainable than one that needs to be replaced rather sooner than later. The sewers from Babuuk get 25% more money compared to the industry's standard and they prefer to hire and empower women.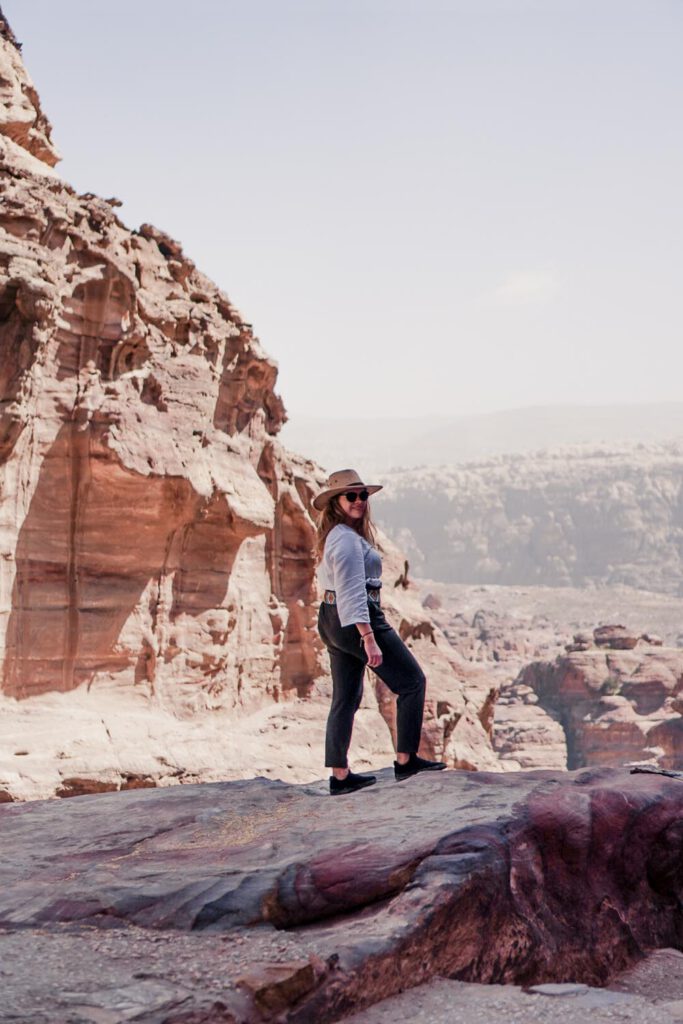 Ethletics has a great range of sneakers for those in love with timeless models, just produced in a fair and sustainable way. Their models come in a wide range of colours and patterns making it very hard to choose one because you will want them all!
Why are they sustainable? Whenever you walk it happens that tiny little pieces of your shoe sole are shredded off this sole and fall on the ground. This so-called microplastic is already in our drinking water and in almost every product that you buy in the supermarket, for example in beer. It gets into our system and does harm to our bodies. Not nice in my opinion. To prevent further particles from entering this harmful cycle, you should go for natural fibers for as many things as possible. Ethletic shoes come with a sole made from natural rubber, meaning that the particles that this sole sheds will breakdown instead of cycling in our water forever. Furthermore, their shoes are also vegan friendly and they even won an award for their fair practices!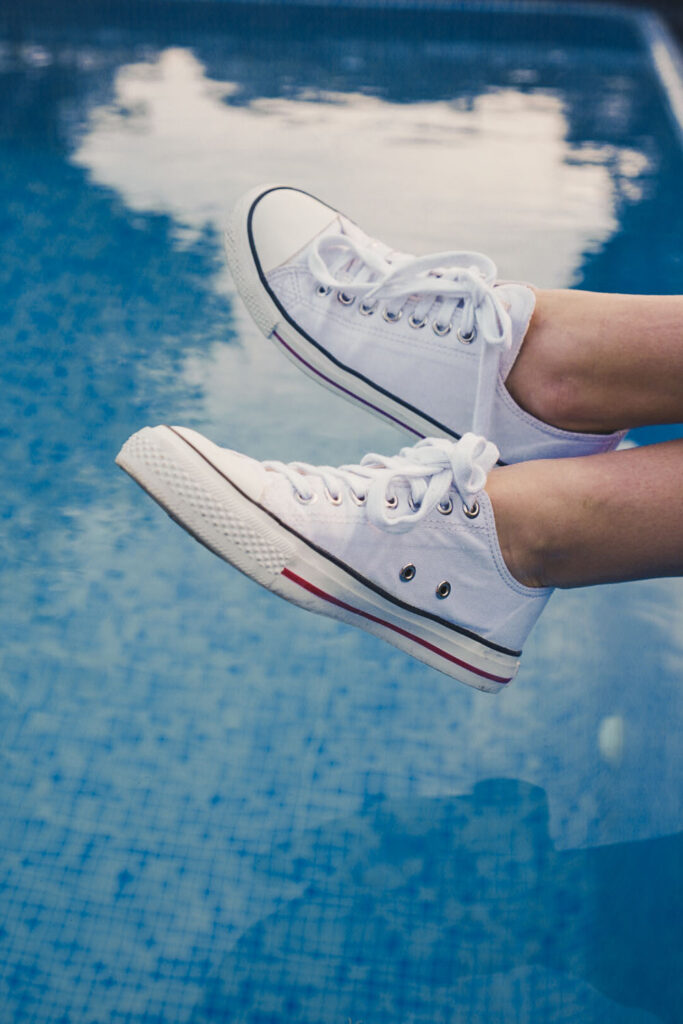 The sustainable shoe brand to go for when you fancy a more funky shoe! What I love about Greyder Lab is that they create sustainable shoes that have that special something. Their latest collection was inspired by the impressions of dawn next to the seaside, blessing us with cream and pastel-toned sneakers, along with some very cool ones in black!
What makes them sustainable? Shoes by Greyder Lab consist of up to 90% either recycled or organic materials and they are also a certified "LWG" brand. The "Leather Working Group" is an initiative with the goal of making leather production more transparent.
All I talked about so far are sustainable sneakers, but maybe I can also interest you in some sustainable running shoes? Allbirds creates how they call it rigorously tested shoes for runners. They come in various colors and are lightweight, breathable, and durable. Besides the running shoes, they also offer everyday sneakers and some very dashing boat shoes.
Why are they sustainable? First of all, Allbirds' shoes are carbon neutral. For those of you who don't know what that means; when you produce something there is a certain output of carbon into the air. By trying to minimize the amount of carbon and buying so-called offset, Allbirds balances this output out. Allbirds also uses natural fibres like wool and recycled materials. Their shoes are also shipped in recycled boxes.
For me, the AME sneaker has the potential to become a new timeless classic. One that is produced fair. If you are interested in this timeless classic, have a look at their website. Their shoes come in different colors.
What makes them sustainable? All my Eco produces their shoes in Europe, which is already a great place to start with. First of all, working conditions in Europe are way better than in sweatshops in Asia, since we have stricter regulations from the government here.
Feners believe in the creation of timeless pieces that will last for ages. They are meant to withstand changes of trends and hypes, helping you to build a wardrobe that will last you for the longest time. Their pieces are stylish and will round up your wardrobe perfectly.
What makes them sustainable? The team of Feners creates their shoes with local manufacturers. With fair payment and in a safe working environment their partners create shoes made from various materials. With recycled synthetic or natural rubber for the soles, GOTS certified cotton and vegan leather, and certified leather.
If you are looking for a sustainable flip flop or sandal, have a look at Indosole! I discovered them back in Bali in 2018 and I still have the pair I bought back then. They are super long-lasting and made of great quality. What I appreciate the most though is that with them I never suffered from any blisters, unlike other sandals!
Why are they sustainable? Indosole recycles old tires for their soles. Usually, tires are either thrown away into nature (where they sit forever since tired don't break down) or burned (which releases toxins into the air). One way to combat waste is by repurposing and recycling materials. By turning tires into soles, you will lengthen the materials' life cycle by one more step. The more we repurpose and recycle the smaller the demand for new materials gets. Just think about it that way: Makes it more sense to recycle an old tire that would go to waste or pump up fossil oils from the ground? There you go.
And that's a wrap! Do you know any other sustainable shoe brands that I need to check out? Let me know in the comments!
Liked This Post? Pin it for Later!