Have you ever been to a desert before? If not, then you are just perfect here! This year I got to see a desert for the very first time in my life and we even camped in there! Camping in Wadi Rum desert is an incredible experience that I even put on my Bucket List and it was something I have been so looking forward too! Wadi Rum in Jordan is one of the most beautiful places in the entire world and stepping inside of it I looked like Samweis Gamgee stepping into Moria saying "Now there's an eye-opener and no mistake".
In this post, I will cover all the things that we did during our day tour with Bedouin Life Style. Our tour covered 4 hours with loads of traditional tea and some breathtaking views!
This post contains affiliate links. If you buy something that I recommend, I will earn a small commission. As always, this commission won't make you pay any cent more, it only helps me to provide more helpful postings.
A Day in the Desert
We arrived in Wadi Rum after spending the morning in Little Petra and decided to spontaneously join the four hour round trip instead of only a two-hour road trip. Paying more for this longer tour was so worth it! So no matter which camp you choose, make sure to spend as much time in Wadi Rum as you can!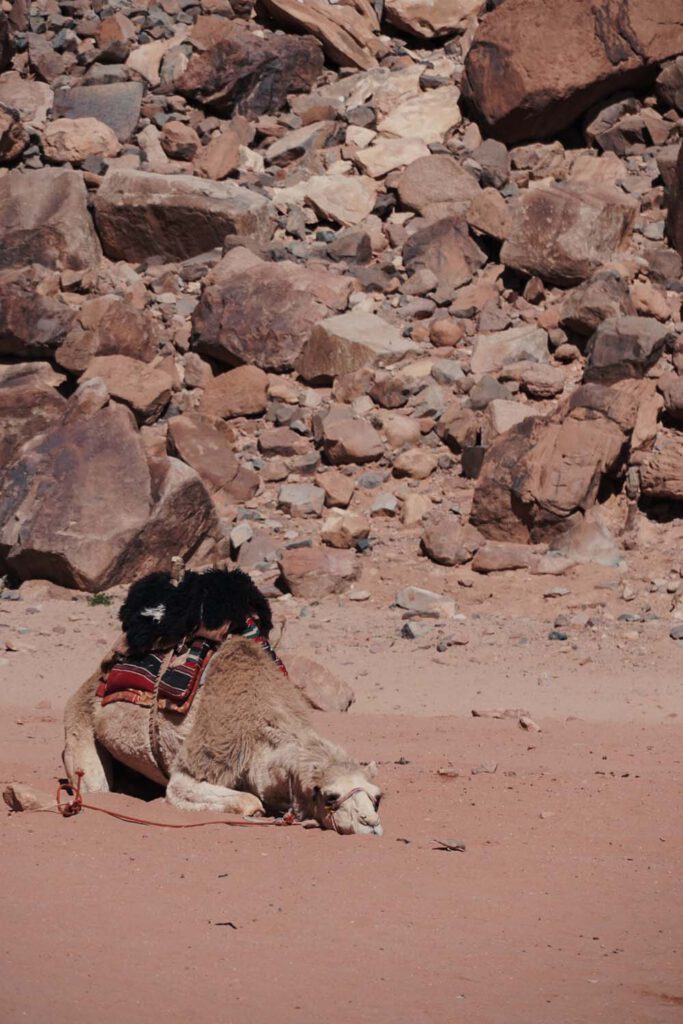 Check out the perfect 5 Day Jordan Itinerary for your perfect trip to Jordan!
Jeep Tour
Our tour was with a Jeep that has seating on a lower level and a platform on top to give you shade and also an option for you to sit on! And although you might fear to fall off the jeep but don't worry, it is so amazing! Just try it for one-stop and don't forget to apply a huge amount of sunblock.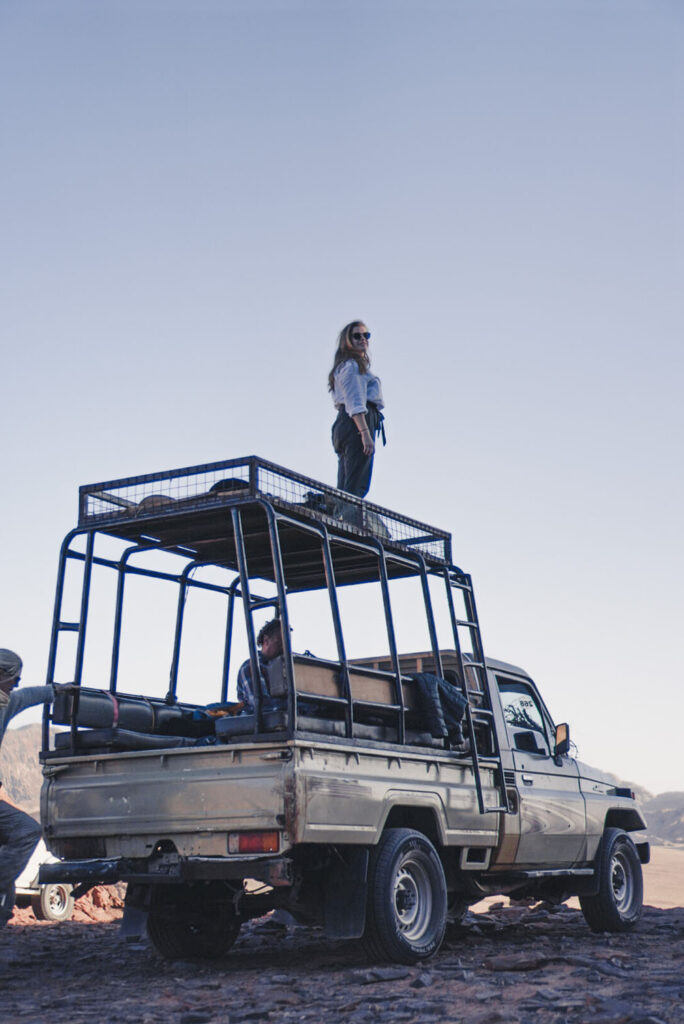 Boarding on the Sand Dune
One of the first stops that we did was for a sand dune. Climbing this is quite exhausting because you will find yourself sinking into the sand. But once you got up you will be rewarded with a breathtaking view upon the landscapes, where Star Wars, Martian, and the new Aladdin were shot!
Now the great view is not the only reason you had to walk up that dune. If you want, you have the chance to board down the dune! I never did snowboard before and this might be the reason why it didn't work for me. But well at least I tried my best and even slid a little bit!
Climbing Rock Formations
I hope you are ready for an adventurous day because from sitting on top of a jeep and sand boarding, we are straight going to bouldering! Wadi Rum is filled with incredible viewpoints that you just need to climb. Of course, it comes with a little danger of falling off a cliff but with a little care, nothing will happen to you. Just make sure not to jump into the air for a selfie. Really. Winds can be quite strong in the desert and sometimes accidents happen. But if you are a little bit practiced in bouldering, it is not a problem at all!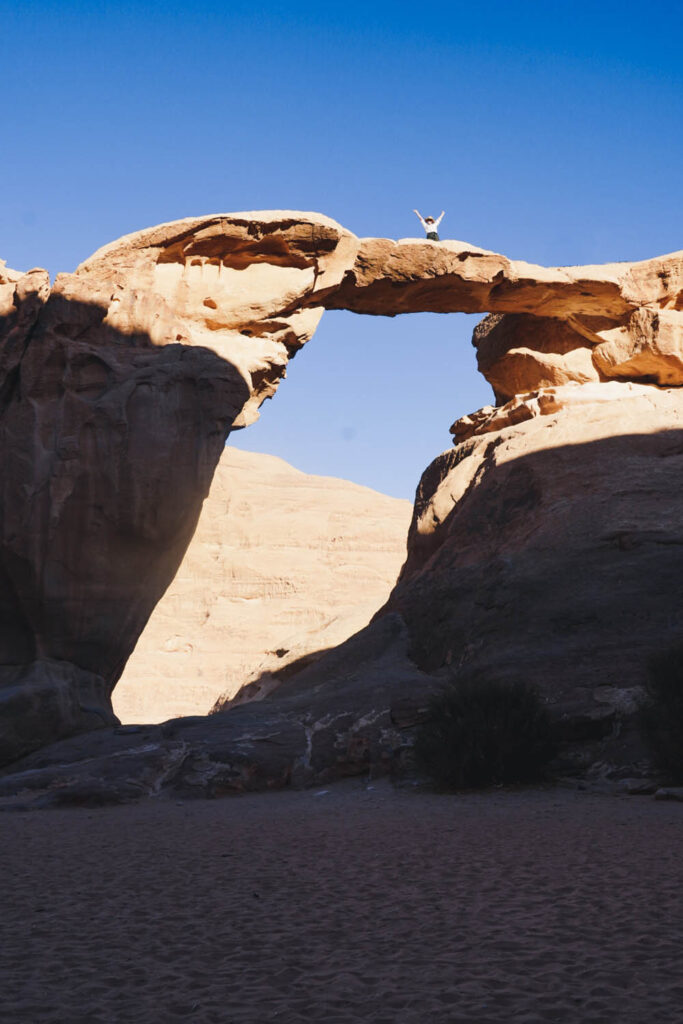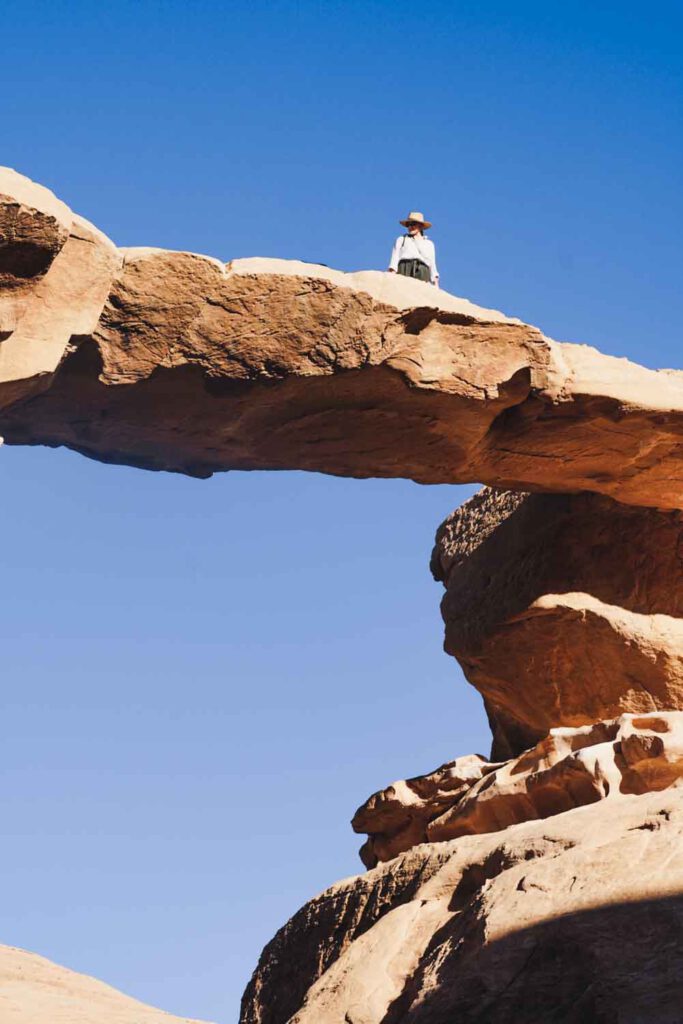 White Desert
Once we were done with all the climbing, our driver took us to one of the best viewpoints in Wadi Rum and it is the white desert. It got its name from its white sand and standing there you will get the feeling it will go on forever.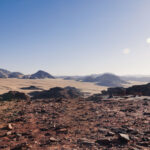 For Photographers: the Ultimate Jordan Photography Guide!
Sunset & Tea with the Bedouins
After a long day of adventuring and exploring, it is time to watch the most gorgeous sunset that you could dream of! It gets even better when you enjoy it with a nice cup of the traditional sweet tea and a date cookie. Think about all the beautiful things you saw today while watching Bedouins on camels cross the fairytale-like setting.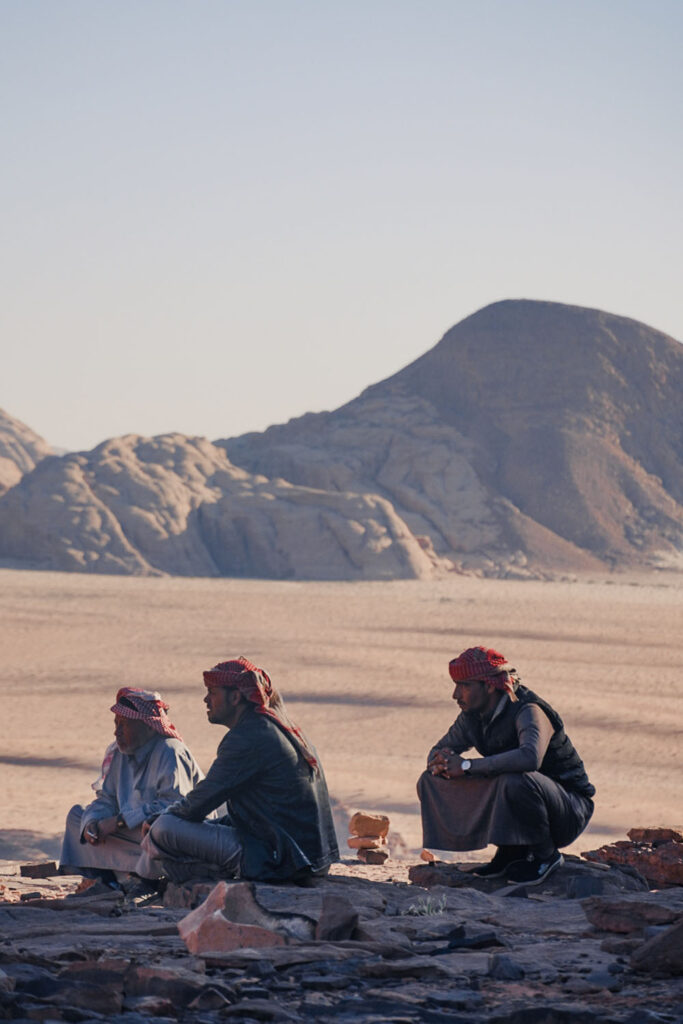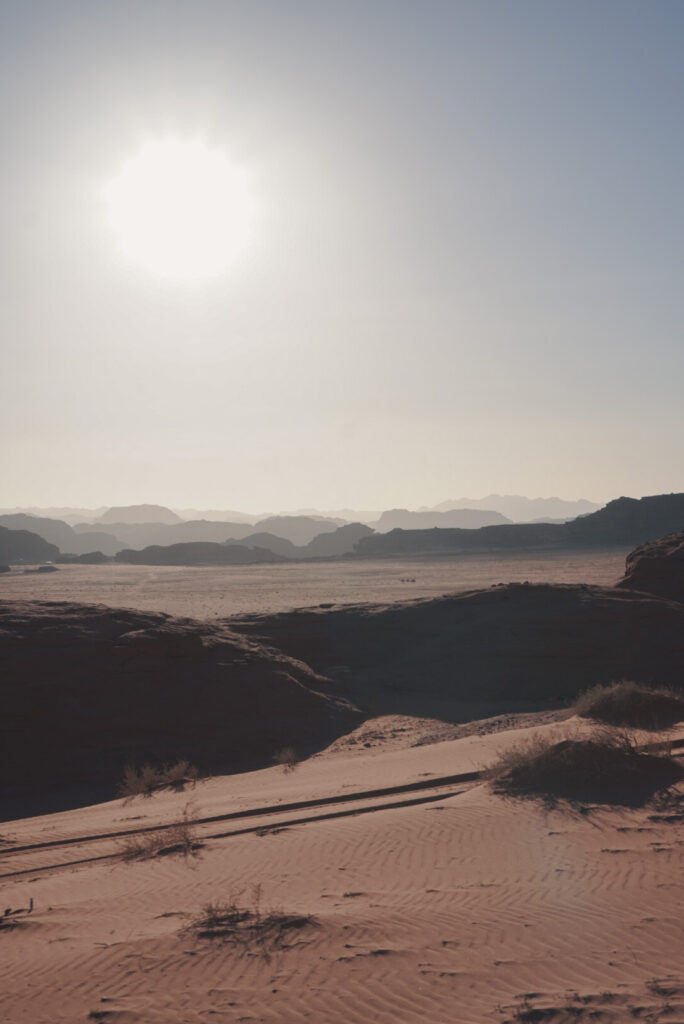 Camping in Wadi Rum Desert – The Camp Site
Usually, I am not quite fond of camping but I had to make an excepting, I mean we were camping in the Wadi Rum desert! This is more than a bucket-list-worthy, so I didn't hesitate to step out of my comfort zone for it!
You can see the tents below. They come in different sizes. Each bed comes with thick blankets so that you don't freeze at night. It comes with sockets and the whole tent is elevated, meaning you don't have to worry about insects creeping in at night.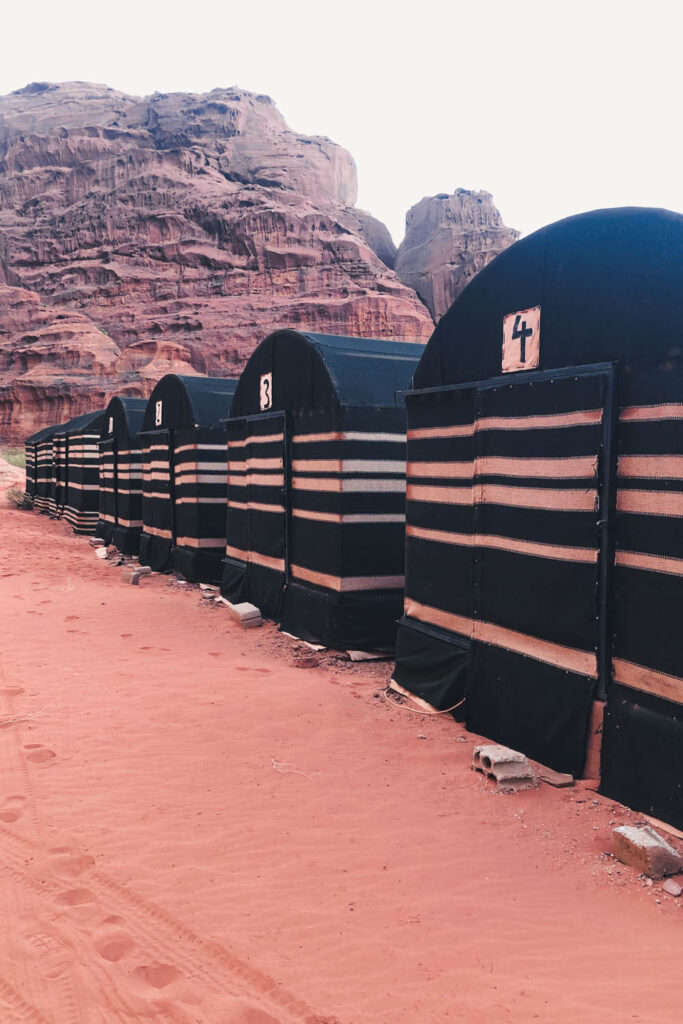 A Bedouin Underground BBQ
Once we arrived at the campsite it was already time for dinner and it was something I never had before! Because the classical Bedouin BBQ is prepared underneath the ground. This method is the traditional way of how Bedouins roast their food since it does not require many bbq supplies. They elevated it from its pit in front of our eyes and shortly after we were indulging in perfectly roasted chicken and vegetables, combined with fresh salad and laffa flatbread!
After our dinner, our tour guides also played some Bedouin songs for us and we all had a little dance party!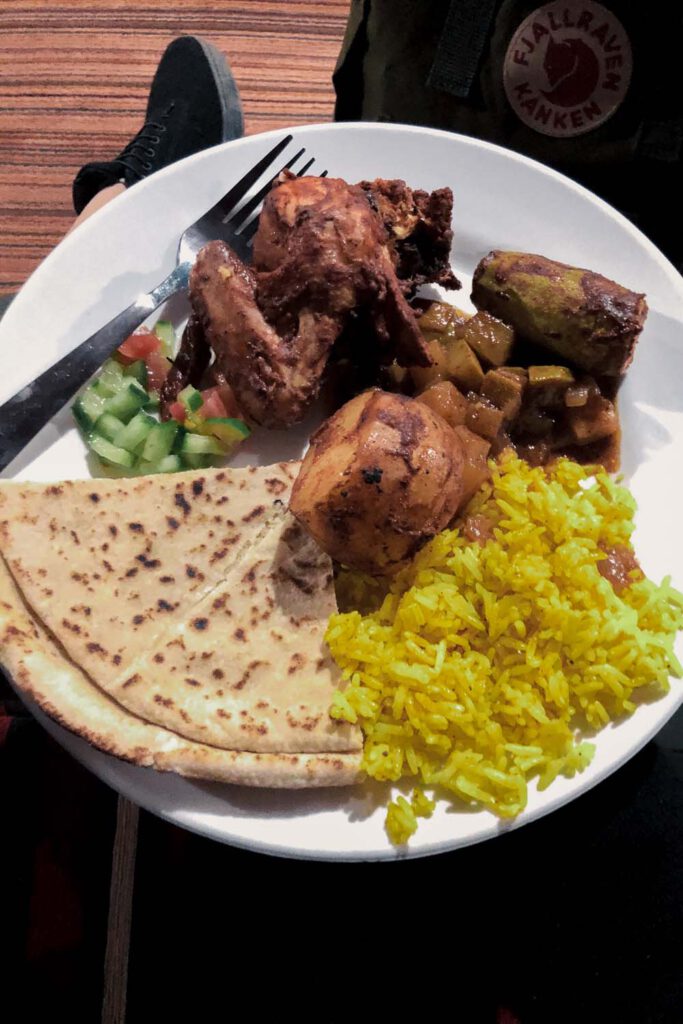 Sleeping in the Desert
Once our dinner was over we headed back to our tent and laid down in our bed! It was quite comfy, still, I advise you to bring a few extra things to make sleeping there more comfortable! Because in the end I was so hyped about our day in the desert that I had a hard time actually falling asleep. Plus it was quite chill at night, so I wrapped up in my jacket! Therefore I advise you to bring the following for the maximum tent snug:
These things might help you to fall asleep faster so that you will have a good rest!
Early Morning in The Desert
After our night in the desert, we woke up to the sunrise that we loved to see. We just had a small breakfast there before our tour guide drove us back to our starting point. If you like you can also pay a little extra and get back not by jeep but on a camel's back but in this case. Camping in the Wadi Rum desert was one of the most incredible and breathtaking experiences that I ever got to go through. I can heavily recommend Bedouin LifeStyle and its services!