Are you looking for tips on how to captivate the magnificent beauty of blooming flowers and trees during springtime? Well, I would love to help you with a little step-by-step guide on how to bring out the best in daffodils, cherries, glory-of-the-snow, and many more! Welcome to my guide to spring photography and how to do it!
Not sure if you have the time to finish this article now? Pin it for later!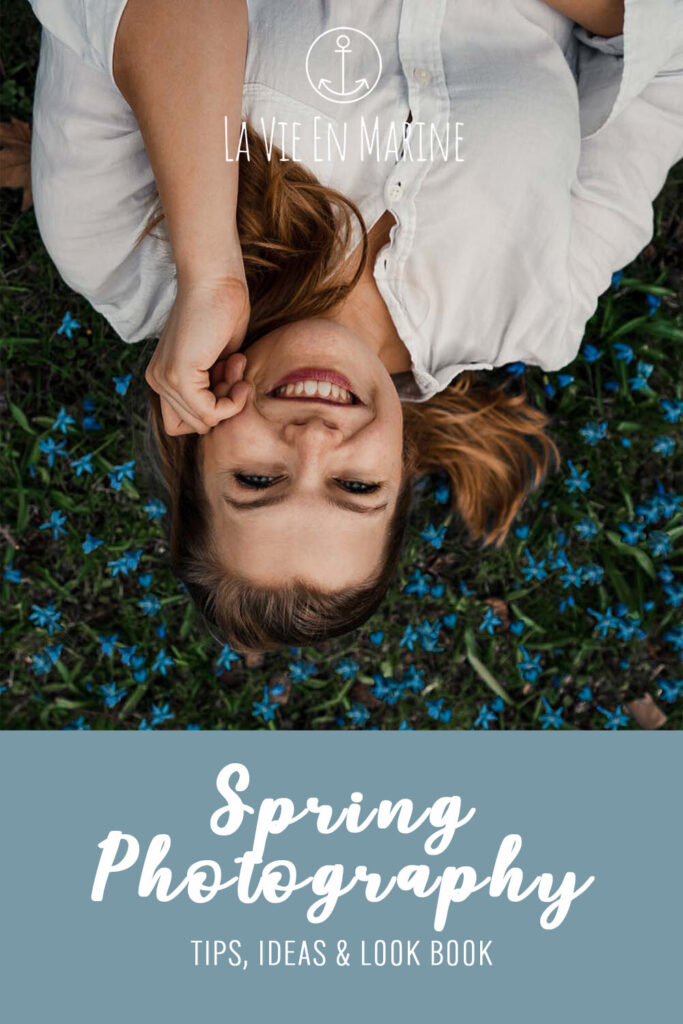 Step 1: Find Your Shooting Location
Usually, you don't have to go far to find some pretty blossoms! In Düsseldorf, they make sure to plant plenty of daffodils around every single corner once spring has come. By this, they turn our local parks into a blooming paradise (also wondering how many times I will use the words blossom and blooming in this blogpost).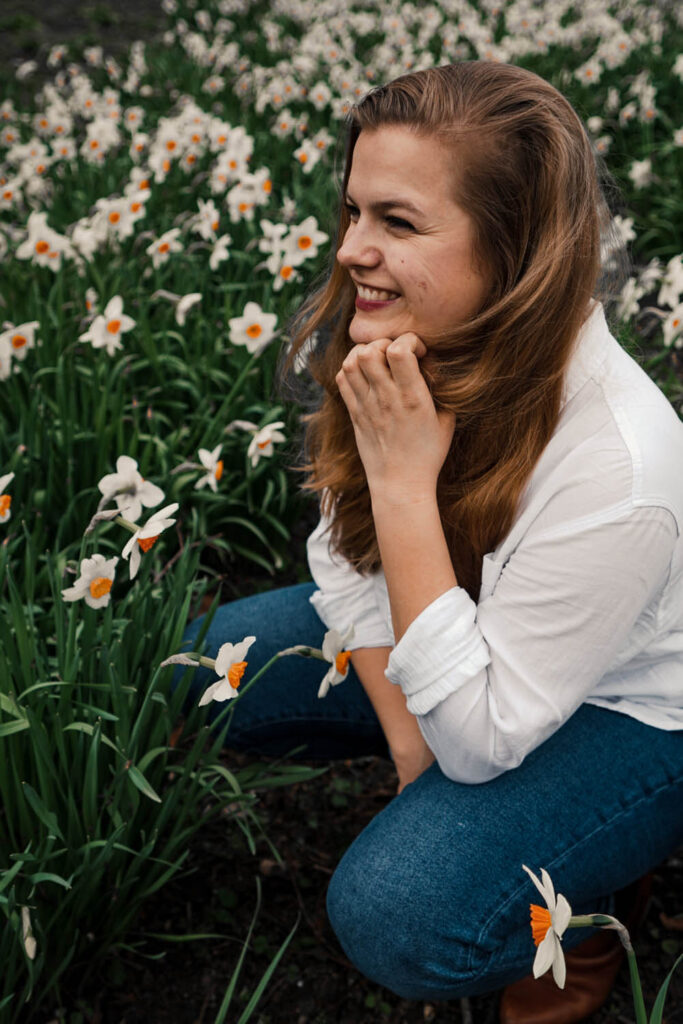 The most amazing thing about spring is that it comes very much visible where to go for shooting some nice pictures. All you need to do is to step outside and look for the most colorful spaces! For example, my friend Kim found some incredible cherry trees in her grandmother's garden! So, you see there are countless places in spring to take a nice picture, you just need to keep your eyes open to find some!
Step 2: Choosing the right clothing to match the
Not sure if making this step 2 is the right order but this is the way I would do it. First I scout for places to shoot and then I am planning the shoot itself. In my head, I will then frame the pictures, think about poses, and most importantly what I will wear!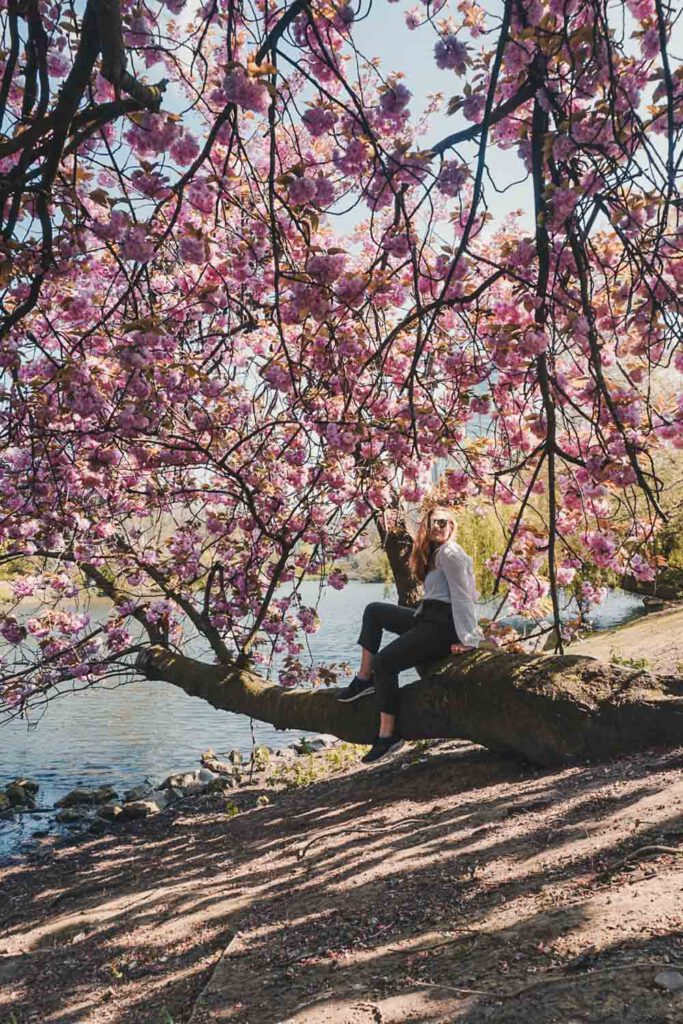 When styling for a photo shoot with flowers I have three general directions. The first one is to wear something white for a more classy and sophisticated look. The white blouse I was wearing a few years ago so sold out by now, but I found a similar one from Armed Angles called CEYLAAN.
When editing, make sure not to crush your blacks and make the whites in the picture stand out and reduce the shadows!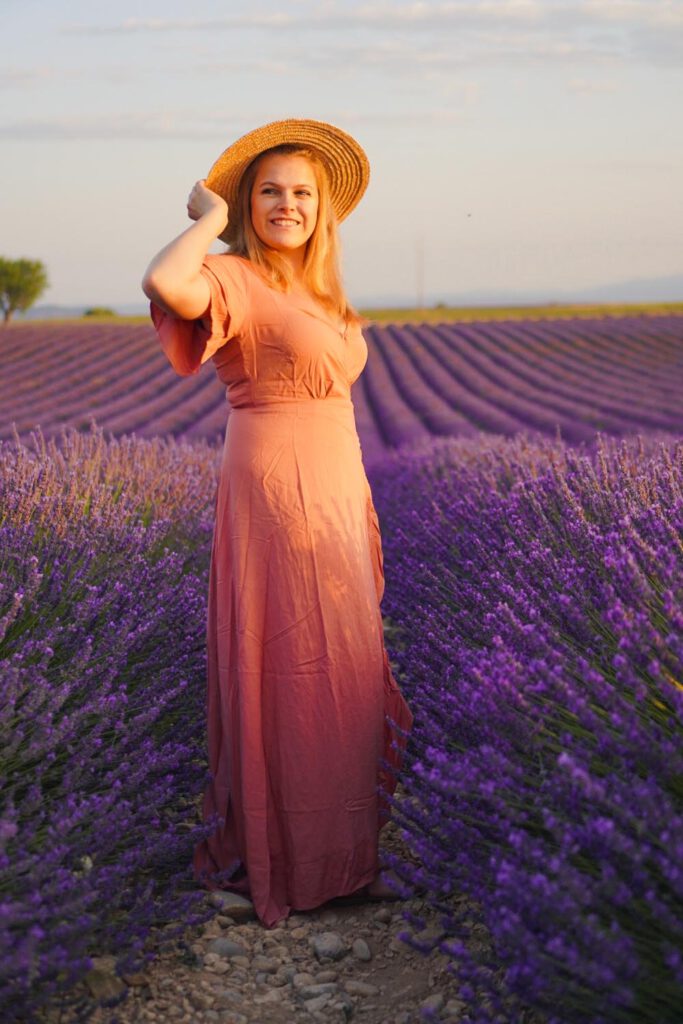 Another option that goes well with blossoms is to choose a more subtle tone going into the pastel world. This way your are playing with the colors without overpowering the pop of the flowers.
My favorite dress for this is the Paraiso Wrap Dress by Rove Designs. I have this dress in two colors, the Paraiso Dress in Dark Blush and the Paraiso Dress in light blue, which is from a collaboration between Rove & Maja Bali, another label I love.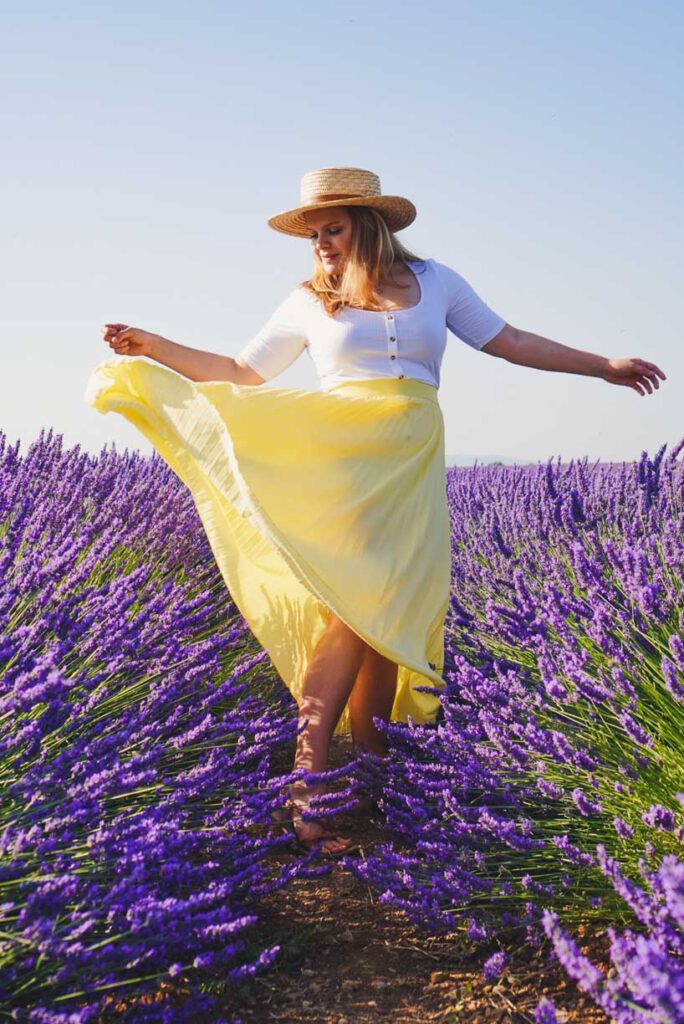 The third option I simply love is to look for a bright color that is fitting with the color of the flowers to make the whole picture more popping. For me one of the best colors to do so is a bright yellow, since it fits perfectly to purple or pink colors.
Both the skirt and the shirt are from H&M, however, I could find some amazing alternatives; the Henley Ribbed Neck Top by Nu-In and the Epperly Skirt in Yellow by People Tree.
Step 3: Use Photoshop & Lightroom to Enhance Reality
One can think about Photoshop whatever they want but it is an amazing tool for creatives to alter reality and improve optics. In this case, I used Photoshop to add more flowers into the image to make it look fuller and more colorful. After adding the flowers, I also added a filter to adjust the colors to make the image look artsier. Et voilá here we have our picture-perfect spring moment!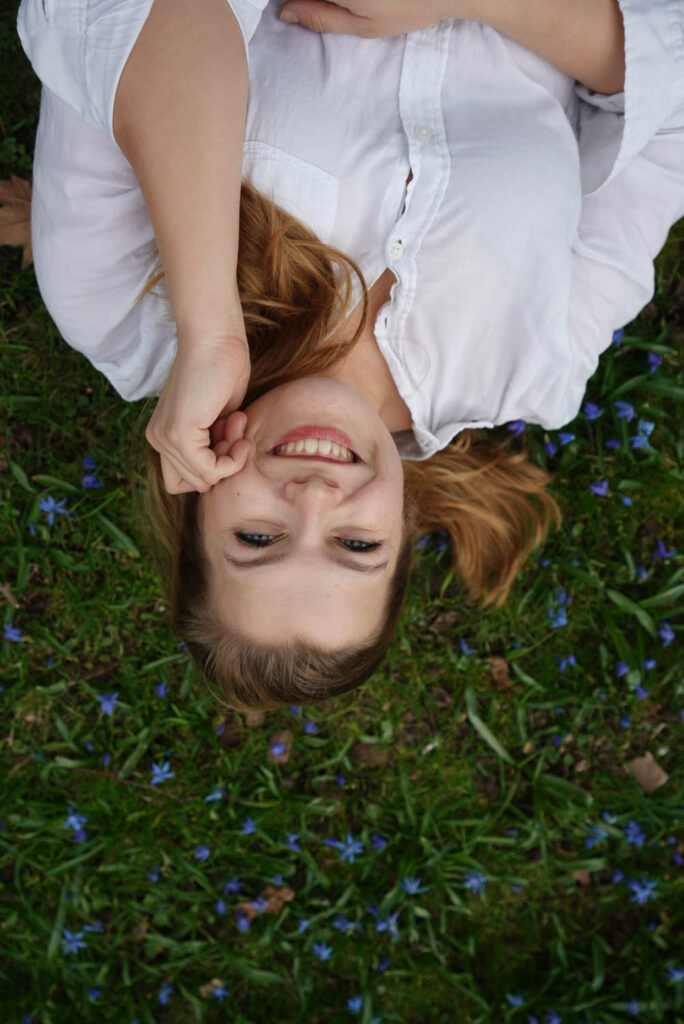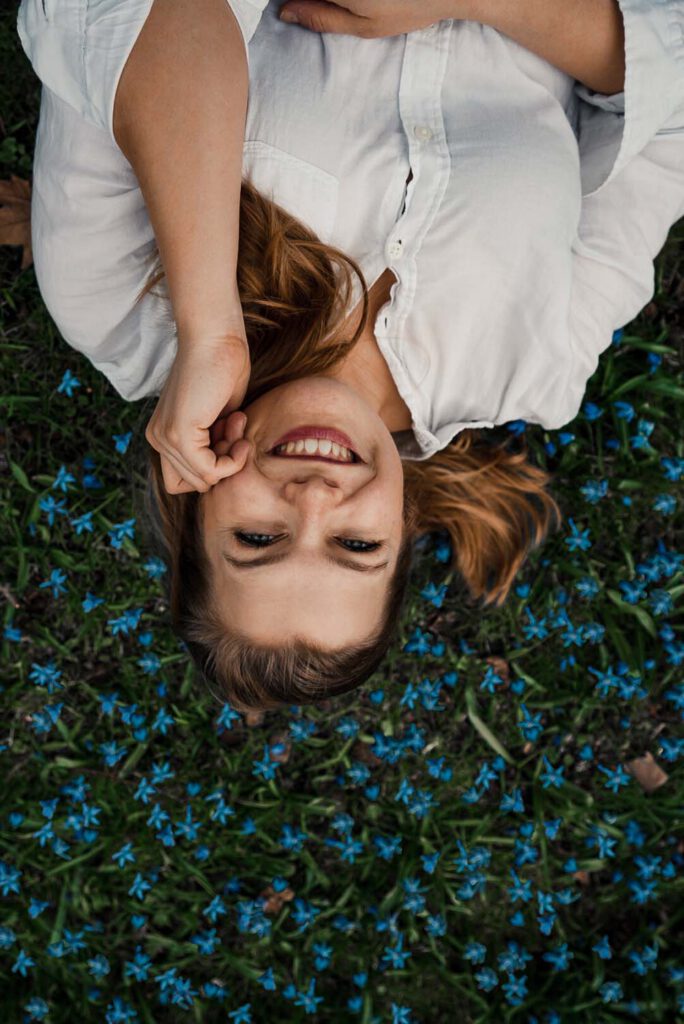 Liked This Post? Pin it For Later!