Hello and Happy New Year! I want to start this year with a new tradition: Each month I want to present to you a product that I love (or will love, when I got it brand new) and tell you more about it. For January I will start with my new and probably the travel bag there ever was, the Hexad Access Duffel from Wandrd.
I saw this bag a while ago on Instagram and I was impressed by its structure and style. I saw it on various ads and they just reminded me how much I need a good travel bag pack. As I would love to continue traveling more flexible as I did in Cambodia I knew I would need to look out for some handier and bigger than my Hershel bag pack.
Then I finally seized my chance on Black Friday I got 20% off and ordered it! So it is actually a Christmas present for me. I waited patiently for it and after five days it arrived! I was utterly excited to finally see the bag of my dreams!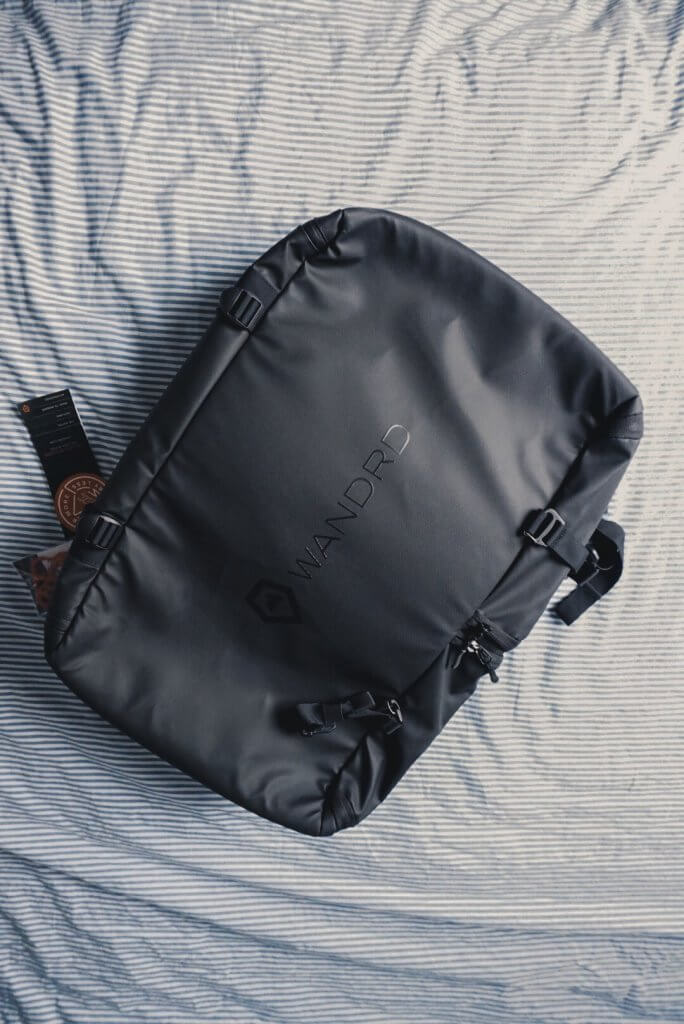 Overview
Let's start with the outside. The bag is made from water-resistant material and it has a lot of zippers, handles, and clips. But you can already feel that it is a product of quality. It is also quite heavy. Some might not like this but for me, it feels good. Furthermore, I am in love with the design! It is simple but stylish and looks a lot cooler than usual travel bags I know.
The bag can hold 45 liters, which might be a bit small for some people but for me, it is just fine, as I travel rather minimalist, which means that I can go three weeks with a carry on bag only without any problems. If you want to learn how to pack for two weeks in a carry on only, check out this helpful post!
On the back of the bag, you can find straps, that you can either use for wearing it on your back or for carrying them around by hand. Both are quite comfortable and it really depends on your personal preference for how you carry it.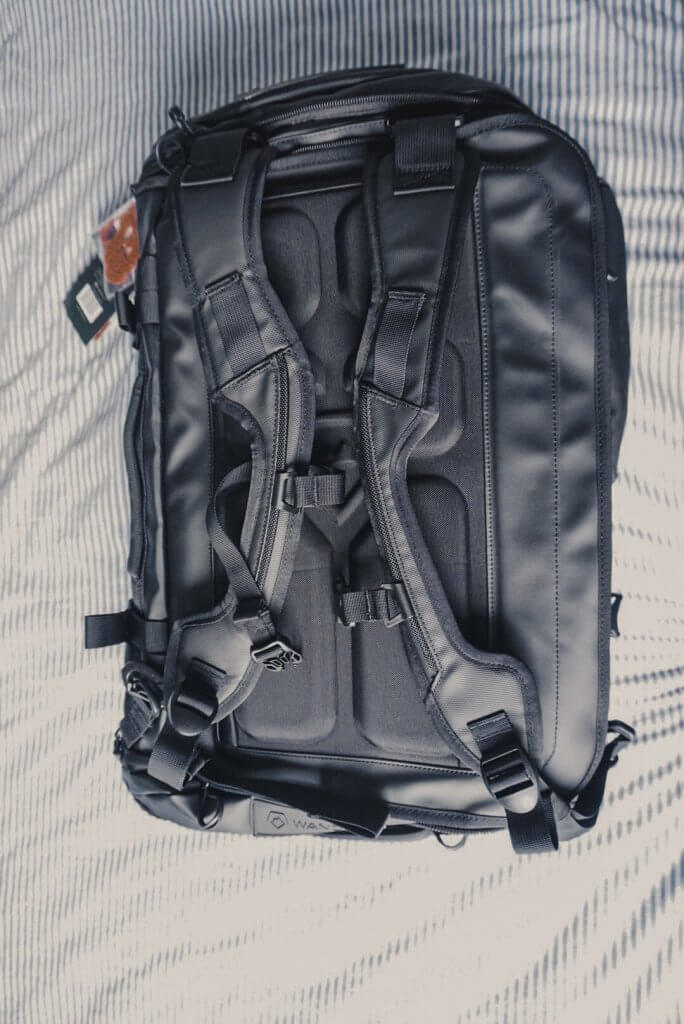 The Inside
When you open up the main part of the bag you will see three compartments. Each one is divided by mesh dividers. The two smaller ones can be accessed via the main part and via two small zippers on the side of the bag. This makes it possible to get int touch with your stuff without the urge to open the whole bag. This is extra useful when you store your camera inside. You will never miss another shot.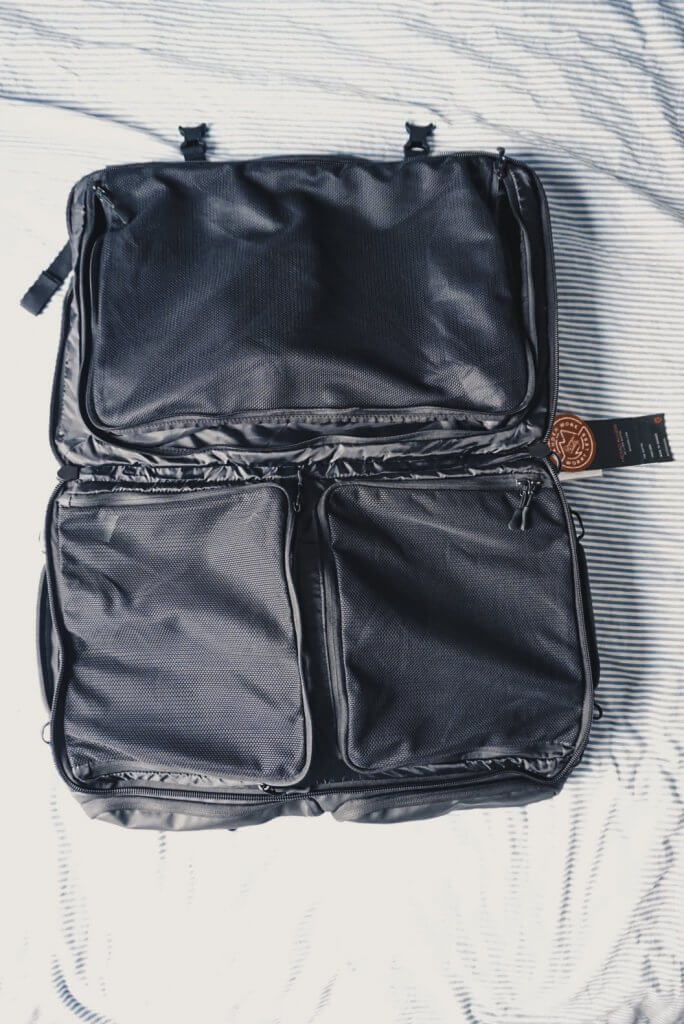 Another great thing about the bag is that it contains a padded laptop sleeve, where you can store your Mac Book or other computer. You can also reach it via two different ways and zippers. So if you need to grab it, you can do it easily and quickly, without the need to open the complete bag.
Is the Wandrd Hexad Access Duffel Worth Its Price Tag?
For me the Wandrd is the perfect travel bag. Although it is not the cheapest bag there is, I love it and can't recommend it enough. It took me a six months to think about buying it or not. It was a tough decision but I don't regret it. Moreover I am happy, whenever I get the chance to travel with my Wandrd again!