Who never wanted to feel like a wonderful Disney princess holding a bird on her hand while singing a charming song? Well me too!
I didn't know it in advance but Kuala Lumpur holds a huge bird park. In February a friend of mine and I visited it and were overwhelmed by all the beautiful creatures that fly (or walk!) around our world.
You can see all types of birds there like pelicans, peacocks (and these were impressive!), owls and ostriches and and and…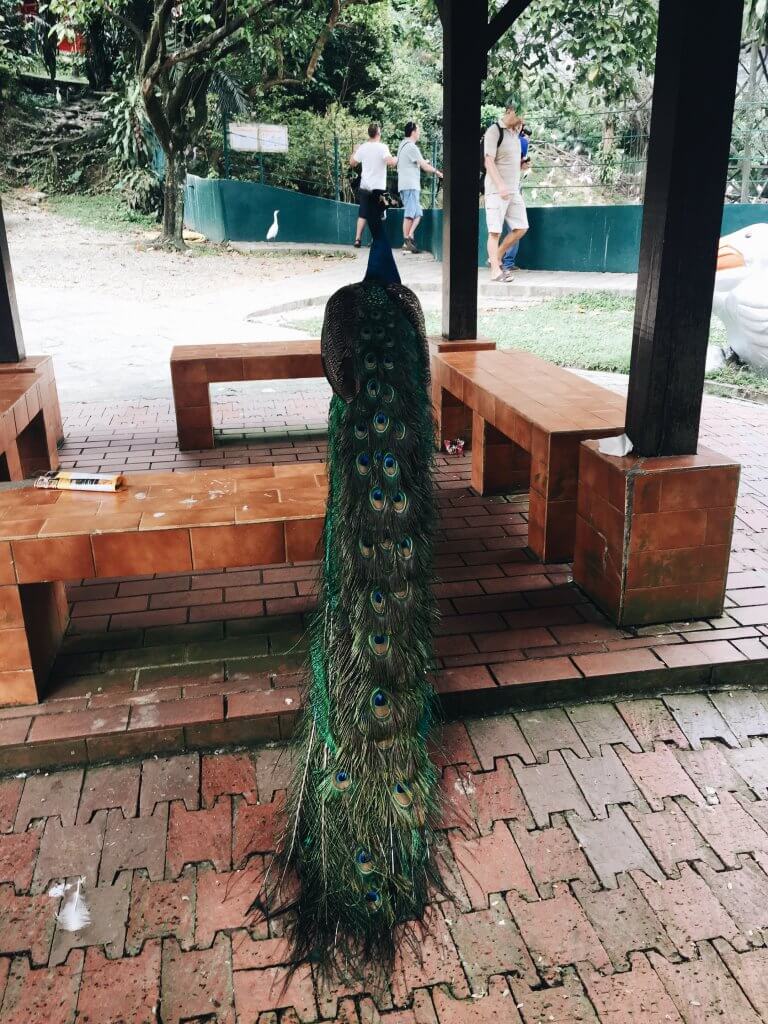 Related: Café Guide To Kuala Lumpur
We always kept our distance as some of them seemed to be quite resolute to get their food from the passengers but in one house you can pay 2RM (40cent!) to get some sugar water to feed cute little parrots. And as the visitors in front of us were giggling of joy while feeding these little fellas, he did not hesitate to feed them too!
As a disclaimer you have to know I once was brave but somehow I lost my childhood fearlessness. Instead, I became a germaphobe. Worst trade deal ever.
Therefore I won't share a picture of my face because I look so afraid of the bird. It is just too embarrassing, how scared I was. 
So when the first bird approached I was all 'Oh hey buddy nice to meet you, have a drink ok?' and he was very nice and charming. But then he called his buddies and suddenly one was sitting on my shoulder demanding to be fed too. Two other ones replaced the one on my hand and took some sips of the sugar water. The red one decided to take a break on my chest, holding onto my dress. This was when I got a bit nervous and gave our snack back to my friend but now I have some super cute memories. Although they can get a bit clingy, these birds are just too cute and charming. And as a double win: no bird took a shit on us.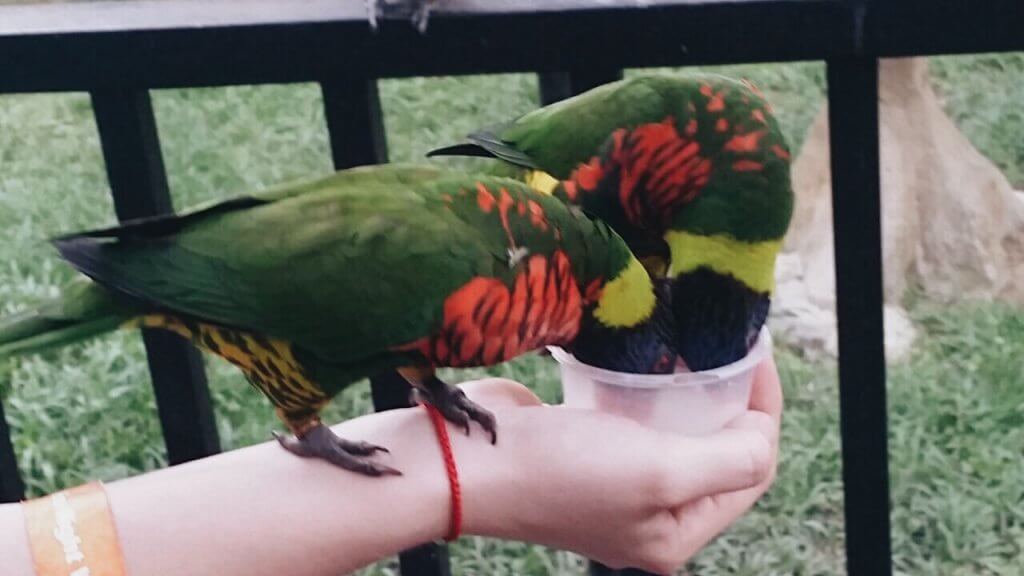 For further information about the KL bird park, visit the park's website!
If you want to read more about my bucket list adventures visit the post about swimming with sea turtles!
Liked This Post? Pin it For Later!