Hey there! You know, I am in love with something. As you might guessed it, it is beautiful clothes that are produced in a sustainable way. Not hurting the environment and the people making those clothes, this is the way I want to dress. If you want to read more on this, I heavily recommend you to read my guide on sustainable fashion brands of Europe! Since the weather outside got sunnier I got lost in searching the web for the best of sustainable spring / summer fashion of 2020. I featured my some of my favorite brands and some things I just found recently!
Clothing
Dresses
I am in love with striped clothes and especially the Dress Urkey by Manda captured my heart. Doesnt it look like the piece you want to have a picnic by the lake in?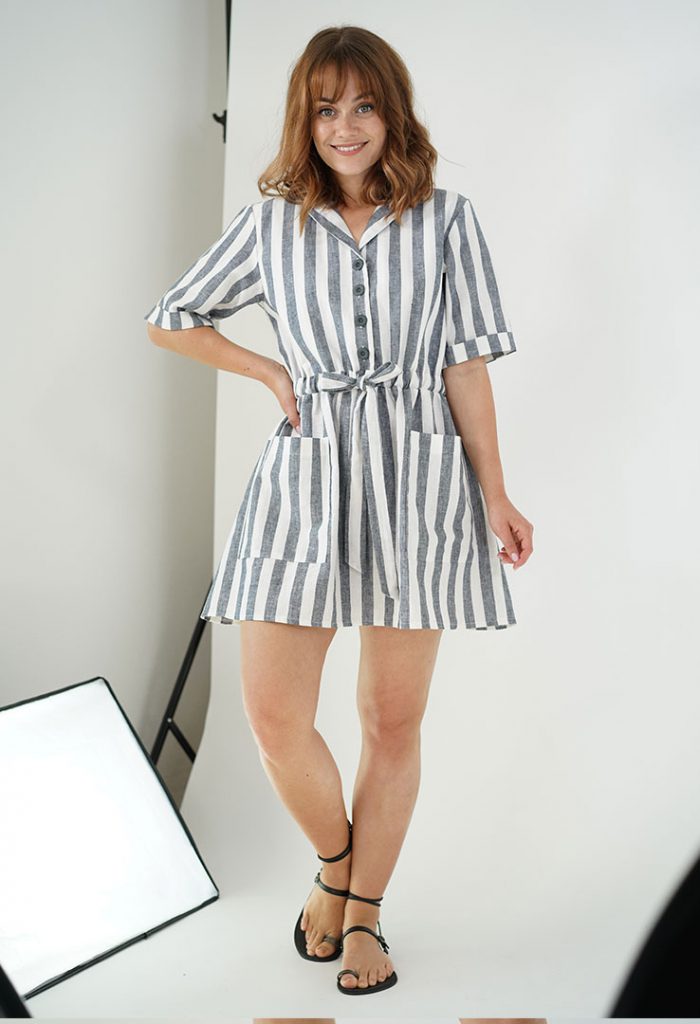 If you are looking for the perfect instagramable dress then look at Rove Designs! Their long flowy dresses are simply amazing and I have seen them all over the gram!
Not sure about you but I am in love with Khaki. And I am also in love with jumpsuits. The Thasos Jumpsuit is the perfect combination of both and therefore is my choice for a summery jumpsuit this year!
I don't know about you but when I visited Santorini last year, the Luella Stripe Dress would have been the perfect match for this time. Since we can't really go back this year, wouldn't Luella be the perfect companion for all the days where we dream about summer days on the Greek Calderas?
Trousers
If you love jeans just like I do, Kuyichi is your brand. They produce beautiful denim wear and clothing items. While I usually prefer to wear jeans, there is just something about their new Lara Chino Sand. Combined with white sneakers and a blouse you just get the perfect spring look!
I used to wear Jeans only. Even in the summer, all my short trousers were jeans but now for the third consecutive year, I am all about those loose wide trousers. The Margot Trousers in Pink made it to my wishlist due to its pure perfection and classic chic that it has.
Swimwear
Since this is a post about the best of sustainable spring / summer fashion, I just had to include some sustainable swimwear!
One of my major highlights this season has to be the Wear Wyse Jungle in Classic Beige! Made from recycled materials this bikini is the thing I want to wear on the beach this summer.
Bikinis from Wear Wyse are made from Econyl, a fabric made form recycled ocean waste and is hand made in Indonesia.
Woodstrk's own motto is "Eco-friendly swimwear and fair fashion essentials for those who like to dress sustainably without compromising on style." Their clothes are not only made from recycled materials but are also chemical free and 10% of their worth is donated.
The bikini top itself is reversible, meaning that with one top, you get two different looks which basically means that you get two bikinis at once!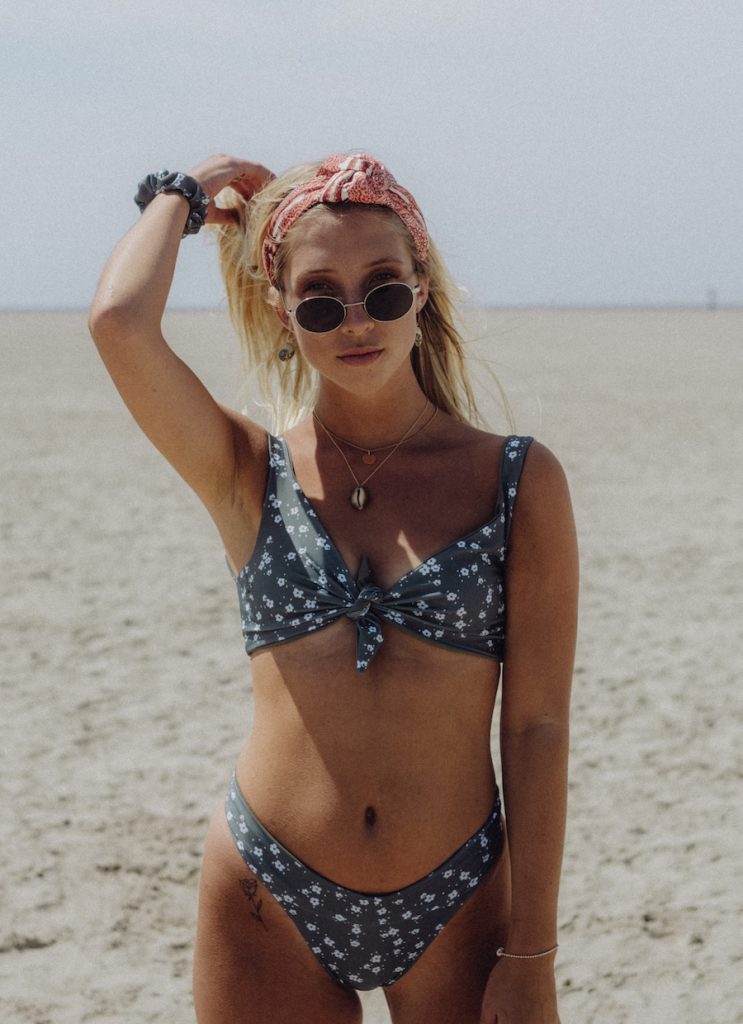 Another beautiful set of swimwear is the Anekdot Lin + Core. It is available in many colors and I really love its classic elegance! Combined with a big hat this is what I would love to chill at Lago di Garda, Italy while sipping on a latte macchiato and having a gelato!
And that's it! Whenever I stumble upon something new, I might add it to this post. Let me know in the comments, which piece you liked best and which sustainable brand I need to check out!
Liked This Post? Pin it For Later!